On Friday morning, In Flex We Trust posted a pretty wild rumor about Odell Beckham Jr. and Amber Rose. According to the site, the NFL player and Wiz Khalifa's ex were spotted exiting a party together in New York City late Thursday night:
But wait, it gets crazier. Not only did In Flex We Trust post that clip to show the alleged connection between the two, but they also posted a very NSFW photo of a guy with hair that looked a lot like OBJ's hair getting up close and personal with a girl that was alleged to be Amber. We can't show you the entire photo here—go to In Flex We Trust for that—but here's a cropped version of the photo to give you an idea of what was going on in it: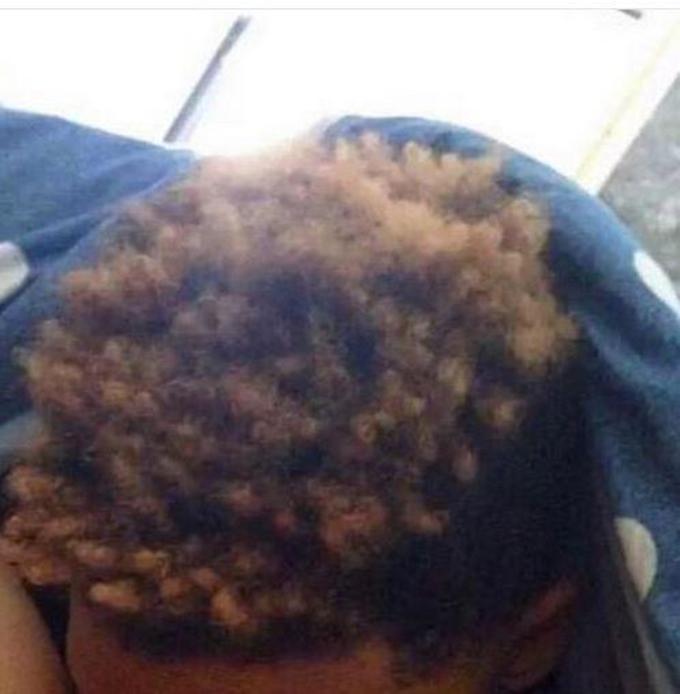 After looking at the photo, we didn't think much of it. We've tried not to get into the habit of posting scandalous NSFW photos that may or may not be legit, so we went on about our business without posting this particular one.
However, the photo started a bunch of rumors and OBJ himself didn't want people to get the wrong impression. So after In Flex We Trust posted their story and photo, he went on the offensive and started trying to prove that it wasn't him in the picture.
The Giants wide receiver started things off by posting this photo to Instagram on Friday afternoon, which shows that his hair currently looks much different than the hair in the NSFW photo:
He also put together a brief video for Uninterrupted on Friday night and talked about the upcoming NFL season. And at the end of it, he once again showed off his hair and said "my hair way better than that" in reference to the NSFW photo. See the 1:15 mark of the clip below to hear him talk about it:
And this afternoon, he took his most definitive stand yet when he jumped on Twitter and sent out a series of tweets about the Amber Rose rumor. He didn't mention her name, but he tried to make it very clear that he was not the guy in the photo: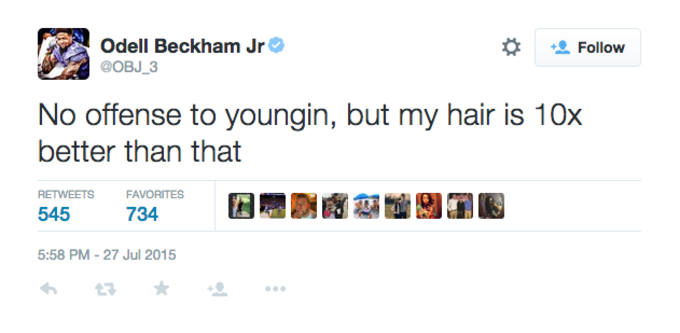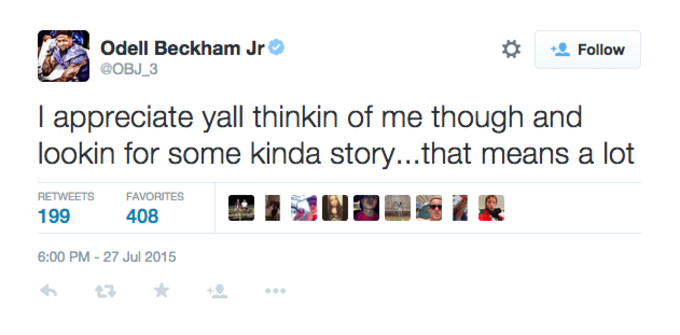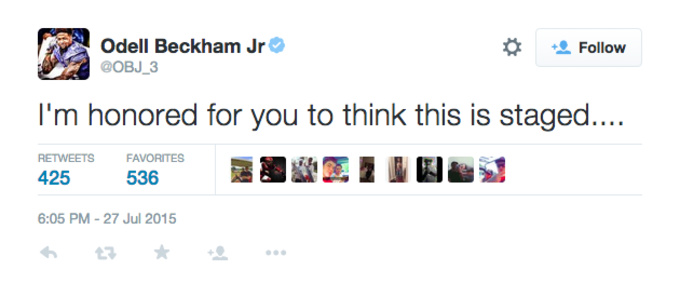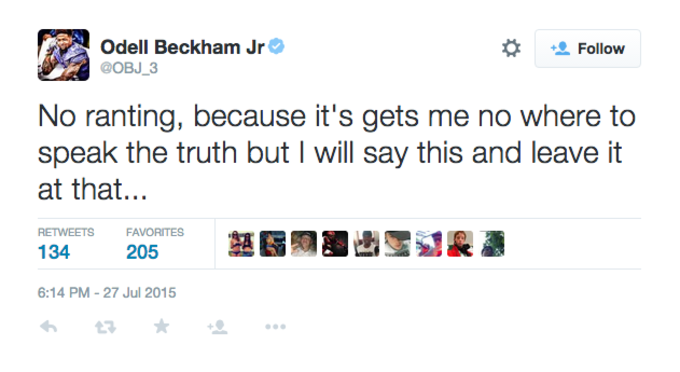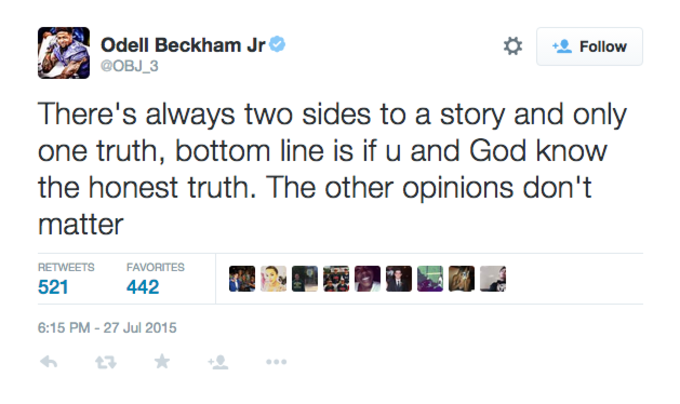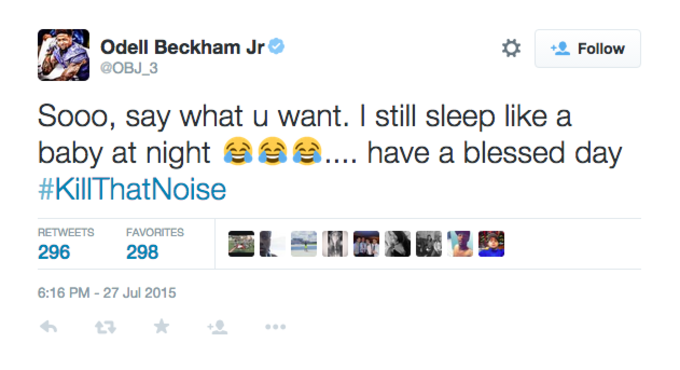 So…there? At this point, OBJ should probably just let this go. There are so many other things happening in the world right now that this rumor about him and Amber has flown way under the radar. But because he keeps bringing it up—this is third time he has tried to shoot the rumor down now!—people are going to start talking about it more if he's not careful. So let's hope this is the end of it.
Send all complaints, compliments, and tips to sportstips@complex.com.