On Wednesday, Kentucky head coach John Calipari spoke at the annual Rebelation summit presented by the agriculture company, Alltech, in the Rupp Arena. While talking with these business-savvy individuals, Coach Cal discussed his Players First mentality and went as far as to say that winning a national title this past season was not his main goal.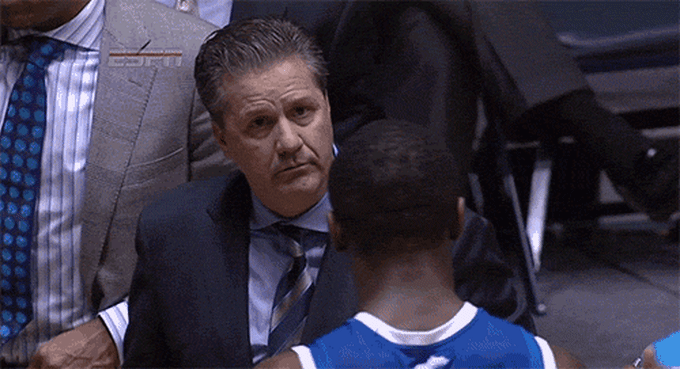 Instead, Calipari wanted to get eight of his players drafted. 
"Last year we started the season with a goal. You may think that goal was to win the national title and win all the games. It was to get eight players drafted ...

"The mission statement for me would be to be a vehicle to help others reach their dreams, to be the stone that creates the ripple in their lives that goes on and on and on. Now, in our state, they want my mission to be win national titles! Win national titles! But my mission is bigger than that."
Calipari added that they were also trying to win every game, but were unable to make that happen. However, the Wildcats head coach still sees this past season as a success. "We still did historic things this year and seven players are going to be drafted," he said. "I can tell you, I feel great about what happened because players got better, they did what they had to do." 
Send all complaints, compliments, and tips to sportstips@complex.com
[via Kentucky Sports Radio]