Dajuan Wagner didn't want to come out of the game.
It didn't matter that Camden High School (N.J.)—ranked third in the nation by USA Today at the time—was leading Gloucester Township Technical High School (N.J.) by 84 points on Jan. 16, 2001. Or that the Panthers' head coach, Glen Jackson, was looking to let one of Wagner's oft-neglected backups get some garbage time. Or, maybe most important, that Wagner had just handed the game ball to his mother, Lisa Paulk, after recording his 100th point of the game, making him the first boys' basketball player in more than two decades to reach the 100-point mark. There were still three-and-a-half minutes remaining in the contest, and Wagner—who was widely regarded as the best boys' basketball player in the country that season—was hot, having hit 10 three-pointers. So, he didn't want to take a seat just yet and pleaded with Jackson to let him play until the final buzzer, even though the coach had been hesitant to let Wagner try for 100 in the first place.
"He didn't go for it," Wagner says today, laughing in between training sessions at his Adrenaline Sports Performance gym in Cherry Hill, N.J. "There were four minutes left in the game when I got 100, so I was trying to get him to let me go for 120. But he shut me down. I still talk trash to him about that today."
In hindsight, it was the right move for the coach to make. Shortly after Camden won the game 157-67, local and national sports columnists jumped all over Jackson for allowing Wagner to play for as long as he did. Jackson attempted to rationalize his decision by telling the Courier-Post that he "couldn't refuse" Wagner's request to reach triple digits in light of "all he has done for our program."
"He never asked for anything," Jackson told the Philadelphia Inquirer in 2012. "He said, 'Can I do it?' For all he had done, I felt he earned that."
After the game, Gloucester Township player Brandon Sunkett admitted that his team didn't mind Wagner dropping 100. "We were all laughing about it," he told Sports Illustrated.
But Camden's critics were quick to point to Wagner's historic performance as an example of poor sportsmanship. And to make matters even worse, on the same night Wagner put up 100, another high school player, Cedrick Hensley of Heritage Christian Academy (Texas), one-upped him, scoring 101 points against Banff Christian School (Texas) during a 178-28 win. His head coach, Jerome Tang, let him go for 100 after he reached the 50-point mark at halftime and referred to Hensley's feat as "a great accomplishment" after the game. The media had Wagner, Hensley, and their respective coaches in its crosshairs.
"It's an accomplishment, scoring 100 points. A lot of people can't score 100 points shooting around by themselves."
—Dajuan Wagner
"There's a reason why 22 years passed between 100-point performances by a high school player," schoolsports.com writer Jeff Goodman, now a writer for ESPN Insider, wrote. "Most coaches realize there is no reason for running up one of their players' personal statistics in a one-sided game where the outcome has been decided by halftime."
The backlash didn't bother Wagner at all.
"It's an accomplishment, scoring 100 points," he says. "A lot of people can't score 100 points shooting around by themselves."
But the overwhelmingly negative response that Wagner and Hensley received has become the norm when a player drops 100 points in a game. And it raises the question: Should basketball players be celebrated for doing the seemingly impossible by scoring 100 points or shamed for running up the score on their opponents?
In basketball history, the number of players who have scored 100 points in a game is remarkably—and understandably—low. Just 25 high school players, four college players, and approximately 25 international players (the validity of several alleged 100-point games involving international players has been called into question) have reached the century mark since Herman Sayger of Culver High School (Ind.) did it for the first time by scoring 113 points during a 154-10 win against Winamac High School (Ind.) on March 8, 1913. So, you would think that the players who have scored 100 points in a game would be revered within the basketball community. But over the years, 100-point scorers have routinely been ridiculed by sports reporters for showing up other teams rather than praised for putting on memorable performances.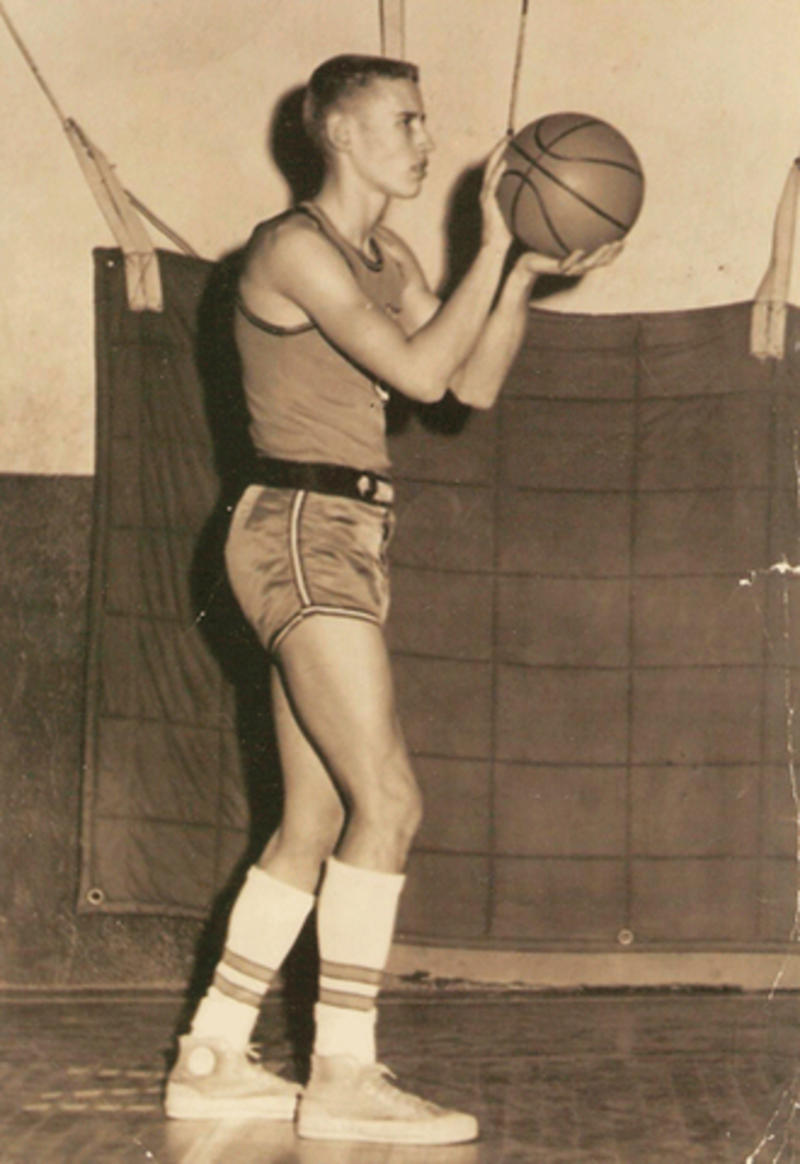 On Jan. 26, 1960, Burnsville High School (W. Va.) forward Danny Heater was given the green light to shoot as much as he wanted to during his team's 173-43 win against Widen High School (W. Va.) and responded by dropping a high school-record 135 points. Burnsville head coach Jack Stalnaker allowed him to do it so Heater could gain publicity and increase his chances of earning a college scholarship. But after the game, Charleston Daily Mail sports writer Dan Hose questioned Heater and his coach for their approach to the game. "Is it justifiable to beat a hapless, outmanned high school basketball team by 130 points with the expressed intention of obtaining a college scholarship for the star of the winning team?" Hose wrote. "That's the puzzler."
More recently, espn.com contributor Adrian Wojnarowski, now a reporter for Yahoo! Sports, wrote a scathing column about Murry Bergtraum High School (N.Y.) guard Epiphanny Prince—who currently plays for the WNBA's New York Liberty—after she scored 113 points during a 137-32 win against Louis D. Brandeis High School (N.Y.) on Feb. 2, 2006. At the time, LeBron James gave Prince props for putting up more than 100 points in the game: "It's an amazing thing when an individual does that," he told the Associated Press. Wojnarowski remained unimpressed with how Prince and her head coach, Ed Grezinsky, allowed the game to get out of hand. He called on a legendary boys' high school basketball coach to help him explain his disgust for what they had done: "Sometimes, you've got to put yourself in the uniforms of the kids on the other side of the court," St. Anthony High School (N.J.) head coach Bob Hurley told Wojnarowski.
And believe it or not, even the great Wilt Chamberlain came under fire after he became the first—and only—player in NBA history to score 100 points in a game during a 169-147 win against the New York Knicks on March 2, 1962. Chamberlain's 100-point game is now widely regarded as one of the most impressive pro basketball performances ever. The Philadelphia Warriors center set a record that will likely never be broken, and Kobe Bryant even went as far as to say that another NBA player scoring 100 points in a game was "unthinkable" after he dropped 81 points during a 122-104 win against the Toronto Raptors on Jan. 22, 2006. But in the days after Chamberlain's big game, there were some media members who actually thought it was a bad thing for the league, which was still in its infancy at the time and struggling to attract fans.
"Basketball is not prospering because most normal-sized American youngsters or adults cannot identify themselves with the freakish stars," New York Daily News sports editor Jimmy Powers wrote. "You just can't sell a seven-foot basket-stuffing monster to even the most gullible adolescent."
As a result of the criticism, Chamberlain didn't embrace what he had done until much later in his life. During an interview in 1993, he said that it took him nearly four decades to fully grasp the magnitude of his 100-point game.
"As time goes by, I feel more and more a part of that 100-point game," he said. "It has become my handle, and I've come to realize just what I did. People will say to a little kid, 'See that guy right there? He scored 100 points in a game.' I'm definitely proud of it."
In fairness to sports reporters and columnists, they're not the only ones who have been critical of players who've scored 100 points in a game. At times, players themselves have been critical of their own 100-point performances.
Camden High School (Tenn.) guard Danny Boyd scored 104 points during a 130-43 win against Clarksburg High School (Tenn.) on Jan. 6, 1961. But after the game ended, he told the Tri-Cities Daily that the only reason he topped 100 points was to make his teammates happy. He also said that he didn't feel comfortable scoring as much as he did during a blowout win.
"I was embarrassed about scoring all those points," he said. "I didn't want to play the last half."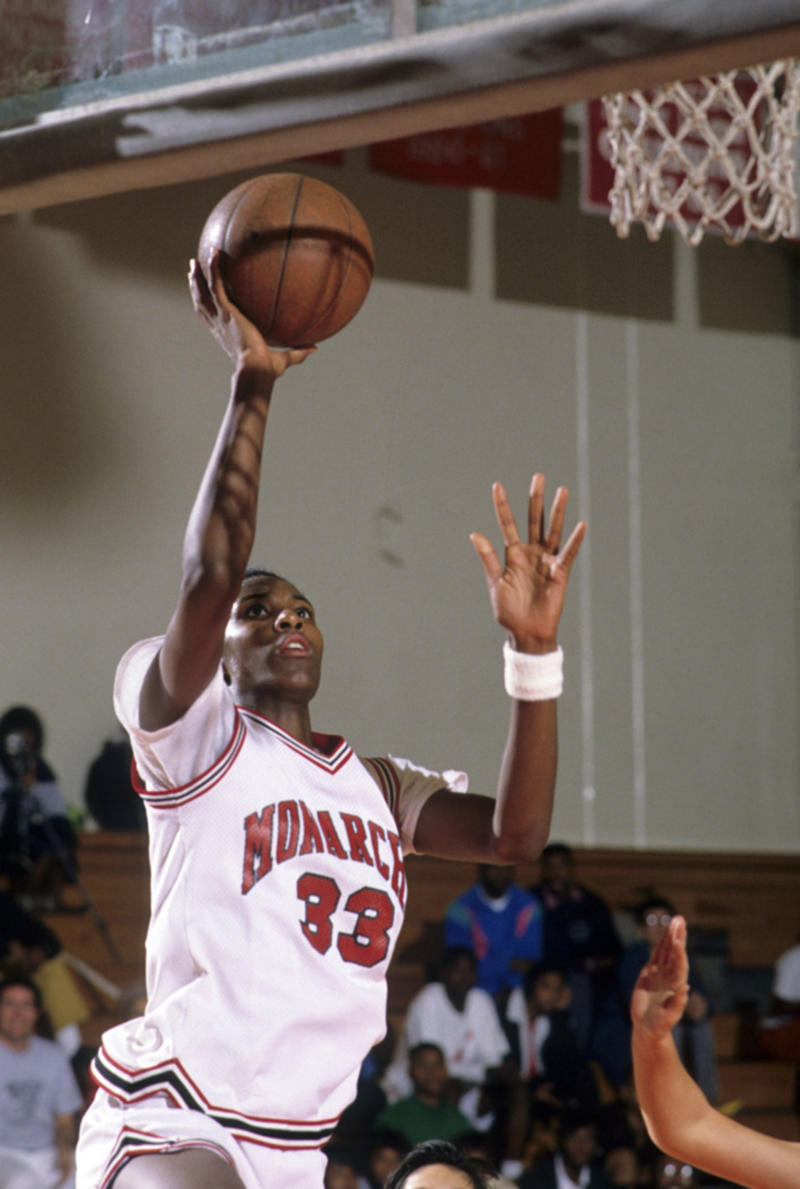 It's a sentiment that Lisa Leslie shares. It's been 25 years since she did something that had never been done—and that has never been repeated—for Morningside High School (Calif.) during a Feb. 7, 1990 game against South Torrance High School (Calif.). Leslie scored 101 points in the first half to give Morningside a 102-24 lead and forced South Torrance to forfeit at halftime. She did it as part of an annual tradition that called for Morningside's senior captain to score as many points as possible during the final home game of her career, but Leslie admits that she "never" thinks about that game anymore. Part of that is because she's accomplished so much more since then—she won four Olympic gold medals, two WNBA championships, and three WNBA MVP awards during her 12-year pro career—but part of it is also because she doesn't take a lot of pride in what she did during her 100-point game.
"It wasn't great sportsmanship. Maybe subconsciously that's why I don't feel so proud about it."
—Lisa Leslie
"It wasn't great sportsmanship," says Leslie, now a host on the CBS Sports Network show We Need to Talk. "Maybe subconsciously, that's why I don't feel so proud about it. As a kid, it was like, 'They need to stop me from scoring. If they can't stop me, it's not my fault.' But was it necessary for me to score that much? Probably not."
There are also some coaches who regret letting their players score 100 points. Leslie's coach, Frank Scott, wasn't one of them. He told the Los Angeles Times that he was "not happy" with the South Torrance coaches for pulling their players off the court during Leslie's historic game because it robbed her of the chance to break the California state record that Cheryl Miller had set on Jan. 26, 1982, when she scored 105 points for Riverside Polytechnic High School during a 179-15 mauling of Norte Vista High School.
However, after rookie head coach Vic Karapetian allowed his star player, Tigran Grigorian of Pico Rivera Mesrobian School (Calif.), to score 100 points during a 114-47 win against Los Angeles Pacific Christian High School (Calif.) on Feb. 11, 2003, he was regretful almost immediately. The opposing coach, K.C. Curry, refused to shake Karapetian's hand because of what Grigorian had done during the lopsided game. Karapetian issued an apology through the Los Angeles Times. And when we reached out to him recently to see how he feels about Grigorian's 100-point game now that more than a decade has passed, he revealed that he's still apologetic about the way it played out.
"We concocted the 100-point idea in the middle of that game with the misguided intention to help bring exposure and recognition to our small private school," says Karapetian, now a coach at AGBU Vatche & Tamar Manoukian High School (Calif.). "It was the days before social media and MaxPreps. If we had to do it again, we would have handled it differently. We didn't run up the score in that game, but the context of 100 points would have been more impressive if it was achieved when the game was in doubt, similar to Kobe Bryant's 81-point game against Toronto."
Despite all the criticism that 100-point scorers have received, basketball players probably aren't going to stop trying to hit the century mark anytime soon. In fact, we could start to see even more 100-point games in the future if the "Grinnell System" that's in place at tiny Grinnell College (Iowa) ever catches on at other schools. The system, which longtime Grinnell head coach Dave Arseneault created, emphasizes three-point shooting, full-court pressing, and substituting players in and out of games frequently to keep them fresh. It's a high-paced, frenetic offense that's meant to generate a lot of points. And it also calls for one player to be the designated shooter during games, which typically results in that player racking up a ridiculous amount of points.
Grinnell senior guard Jack Taylor has made headlines twice now for doing the unimaginable because of the Grinnell System. He did it for the first time on Nov. 20, 2012, when he took 108 shots (including 71 three-pointers) and scored 138 points during a 179-104 win against Faith Baptist Bible College and Theological Seminary (Iowa). It helped him smash an NCAA record that was set on Jan. 9, 1953, when Rio Grande College (Ohio) forward Clarence "Bevo" Francis scored 116 points during a 150-85 win against Ashland Junior College (Ky.). And it was such an impressive shooting performance on Taylor's part that NBA players like Kobe Bryant, Kevin Durant, and Carmelo Anthony couldn't believe their ears when they heard what the 5-foot-10 guard had done.
"I never heard of nothing like that," Anthony told the New York Daily News. "That's like a video game. How can you shoot 100 times?"
"The thing that bothered me was when people criticized my character and said I'm selfish and not a good teammate. They just didn't realize that
it was a team effort."
—Jack Taylor
Members of the media wondered the same thing, and some of them slammed Taylor for taking more than 100 shots during the game without recording a single assist. They also trashed Arseneault's coaching tactics and called him out for allowing Taylor to continue to shoot well after he had scored his 100th point.
"It's embarrassing," Fox Sports Ohio columnist Zac Jackson wrote. "There was no need for Taylor to keep shooting…with the game out of hand, the official scorekeeper needing both a new page in the book and a new pencil, and the opponent apparently powerless to keep Taylor from shooting it beyond the arc on nearly every possession."
Taylor chose to focus on the positive reactions he received from NBA stars after his 138-point game rather than the negative reactions of the media. But he admits that there was one thing that got under his skin.
"The thing that bothered me was when people criticized my character and said I'm selfish and not a good teammate," says Taylor. "They just didn't realize that it was a team effort. It wasn't all my teammates waiting for the ball and me not passing it to them. It was them having a wide-open layup but instead kicking it back out to me. I couldn't have scored 100 points without them."
As it turned out, the criticism that was thrown his way didn't bother him all that much. On Nov. 17, 2013, nearly one year after his 138-point game, Taylor repeated his triple-digit performance when he scored 109 points during a 173-123 win against Crossroads College (Minn.). He faced a lot of the same critiques the second time around, but once again, he credited Grinnell's teamwork with helping him become just the second player in basketball history to score 100 points on more than one occasion (Francis did it, too, by scoring 113 points during a 134-91 win against Hillsdale College (Mich.) on Feb. 2, 1954.).
"Just like last year, I couldn't have done this without my teammates," Taylor told the Associated Press. "I give so much credit to them. This truly was a team effort. I'm thankful for the program and the people I have playing with me."
So are 100-point scorers really that bad for the game of basketball? It depends on who you ask. If you go by the columns that are often written in the days and weeks after 100-point games take place, then yes. As you've seen, sportswriters have made a habit out of chastising players and their head coaches for allowing these games to happen. They've manufactured columns that feature a lot of finger-wagging, and they've been quick to use 100-point games to try to illustrate the death of sportsmanship. And in a way, it's hard to blame them for doing it: Ripping a kid for dropping 100 points generates more clicks and gets more attention than giving him a high five for hitting the century mark.
But it's worth noting that history often remembers 100-point games differently. Just take a look at any story written about Dajuan Wagner after 2001, like the one the Philadelphia Inquirer published in October 2014, or the one USA Today ran two months later. In those pieces, Wagner's 100-point game is no longer referenced in a negative light. Rather, it's put on a pedestal to show what a great scorer Wagner was in high school.
It's why Wagner—who played for John Calipari at the University of Memphis for one season after graduating from Camden and then spent five years in the NBA with the Cleveland Cavaliers and, briefly, the Golden State Warriors—says he never put too much stock into what the media had to say about what he did.
"People had their opinions about it," he says, "but it never bothered me."
And he's also quick to point out that the same killer instinct that he used to lead Camden High to a New Jersey Tournament of Champions state title in 2000 was on display the night he scored 100 points. In his mind, he wasn't try to show anyone up or embarrass his opponents. He was simply doing what he had been trained to do.
"I once had 50 points at a Nike summer camp against All-Americans," says Wagner, who will be playing this spring for Atenienses de Manati, a team in Puerto Rico's Baloncesto Superior Nacional league—and hopefully a stepping stone back into the NBA. "Nobody complained then. You put me on the court, I only knew how to go one way. I wasn't going to take it easy on nobody, and nobody was going to take it easy on me."
And there's no shame in that, right?