Chris Paul is not opposed to being videobombed by his teammates during post-game interviews. He's proven this in the past by playing along with them when they've interrupted him:
But there are levels to the videobombing game. And if your name isn't Blake Griffin, DeAndre Jordan, or Jamal Crawford, then you are not allowed to act like a jackass behind CP3 during a post-game interview and get away with it. Just ask Glen "Big Baby" Davis. He did this after the Clips knocked off the Timberwolves last night:
And CP3's response was, well, this: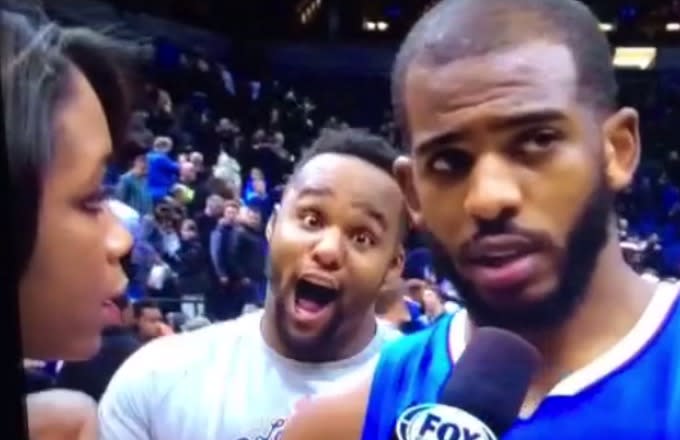 If looks could kill...
Don't count on "Big Baby" doing this ever again.
Send all complaints, compliments, and tips to sportstips@complex.com.
[via Busted Coverage]