Nani's career has turned out to be such a rollercoaster ride that he gets pretty emotional when things go well – he even cries when he scores.
The Portugal winger – currently on-loan at Sporting Lisbon from Manchester United – was heralded as the next Cristiano Ronaldo when he moved to the Premier League in 2007 but his inconsistent performances turned him into one of Old Trafford's pantomime villains.
Nani's 30-yard strike was the highlight of Sporting's 2-0 win over Gil Vicente on Sunday but his celebration sparked questions from everyone watching.
Nani wouldn't reveal what the tears were for.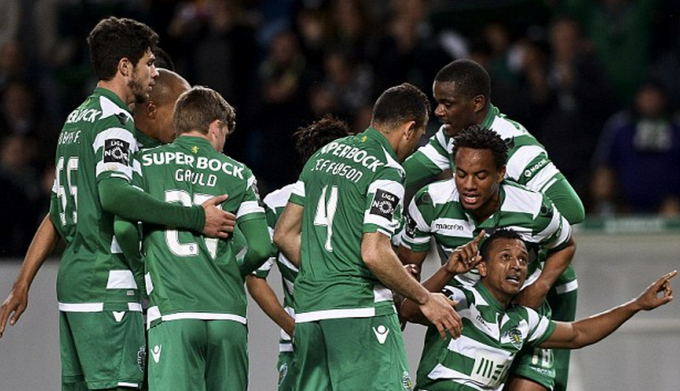 As quoted in The Daily Mail, Nani said:
"It was a goal like any other. I received the ball, saw the goal, shot and I was lucky.

I thought about myself and everything that I have gone through. It's personal stuff, that nobody knows about."
 On this form Nani may even be welcomed back to Old Trafford.
[via Mail Online]