When junior hockey player Mitchell Skiba got ejected from a Tier III Midwest Junior Hockey League game recently, he was pretty pissed off. So he skated off the ice quickly, stuck out his stick to slam it on the glass, and…BAM. He accidentally clotheslined himself with his own stick! It looked pretty painful: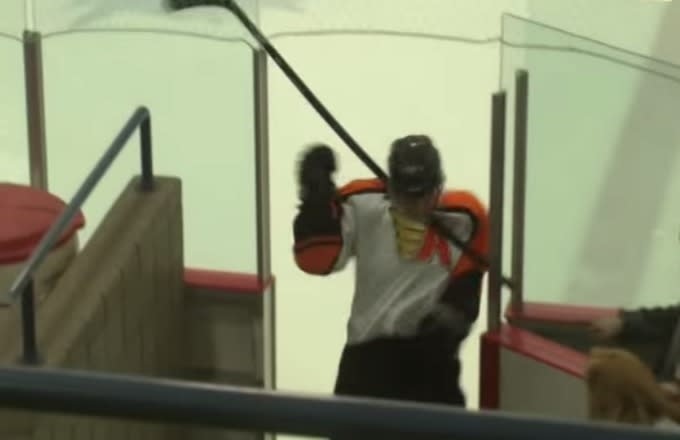 Skiba was OK after the incident. He actually got right back up and continued making his way back to his team's locker room. But it's hard to watch this without cringing (and then laughing). We're guessing Skiba will be careful—a lot more careful—the next time he finds himself in this same situation.
[via Eye on Hockey]
Send all complaints, compliments, and tips to sportstips@complex.com.