Lionel Messi has revealed that he probably won't be a one club man.
In an interview with Argentinian newspaper Ole, the Barcelona star spoke about his future and opened up on the idea of him leaving the Camp Nou:
"Today I live in the present. I want to make a great year and win titles with Barcelona. And nothing more. Then we'll see. Football takes many turns… While I always said that I would always stay there, sometimes not everything happens the way you want." 

"Yes, I said it many times. That if I had my way I would stay forever. But as I just said, it's not always given that you get everything you like. More so in football, which is constantly changing and so many things happen. It's complicated." 
Lionel Messi seems to be linked with some of the richest clubs in English football every summer but if he were to ever leave Barcelona, it'd most likely be for the 27-year-old's boyhood club, Newell's Old Boys.
Lionel Messi is pretty much guaranteed to break every record he possibly can with Barcelona.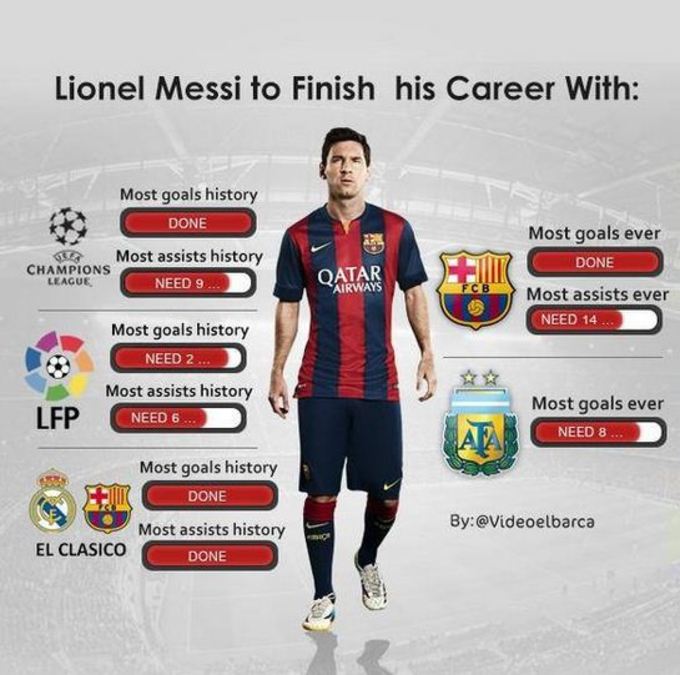 It's hard to imagine a Barcelona without Lionel Messi, while Spanish football would take an undeniable hit if he left. His rivalry with Cristiano Ronaldo has defined La Liga for the last five years.
[via Bleacher Report]