Welcome to the new home of Belarusian football club FC BATE Borisov​.
The Borisov Arena has just finished completion and it's probably the most creative stadium we've seen in quite some time, which will be music to the ears of the millions of you who tune in to have never heard of the Belarusian Premier League.
It's not your typical inner-city stadium and it's located in a forest south of Borisov.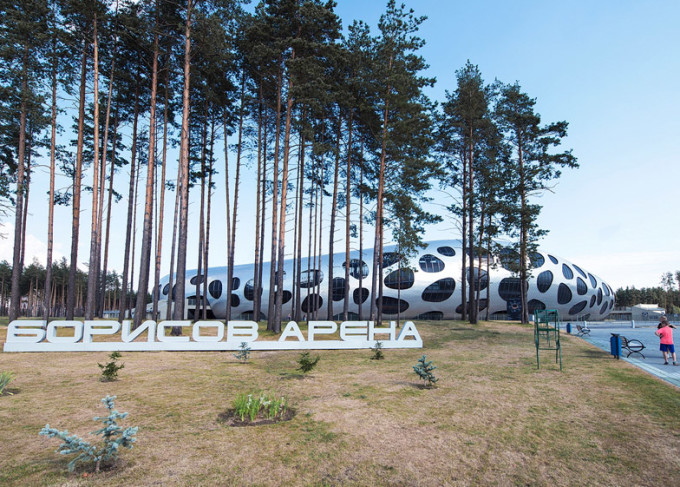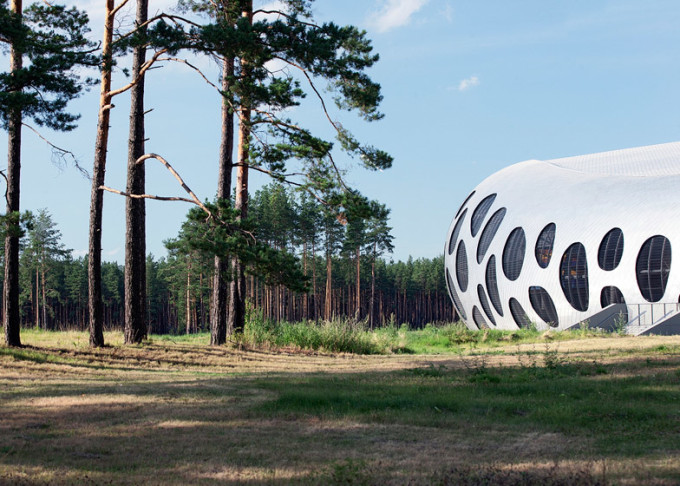 The architects gave the stadium a dome shape, aluminium panels and windows that pretty much look like blobs.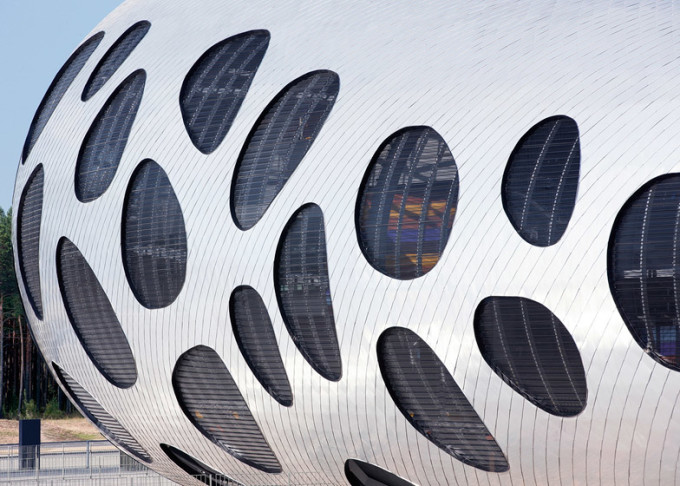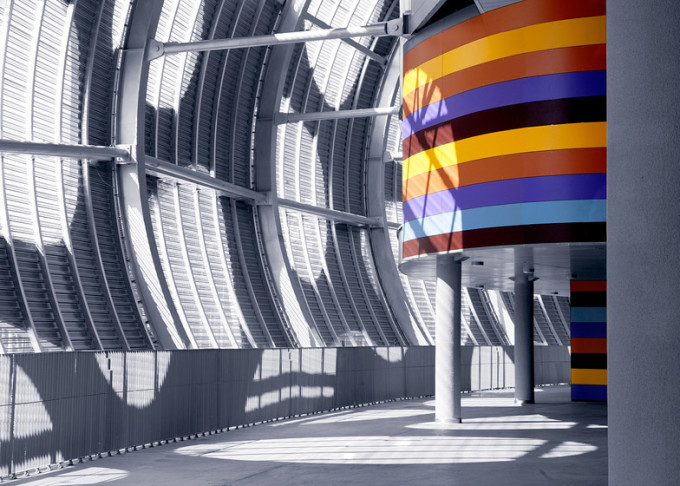 The round shape improves acoustics in the stands and the pitch is oriented north to south, to ensure both teams get an even share of sunlight.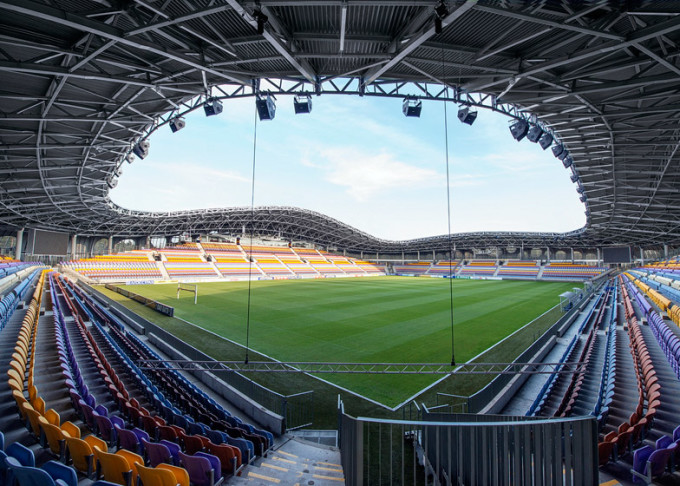 Architects wanted "to recreate the appearance of fabric stretched over bones"...but we have no idea what that really means.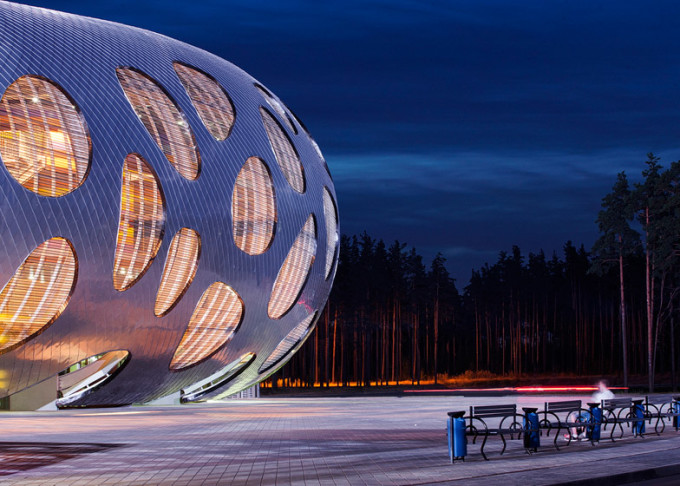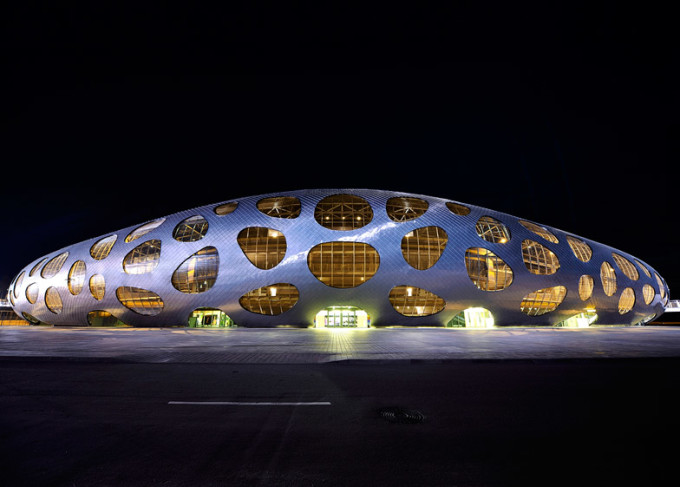 The Borisov Arena holds just 13,000 and promises to be one of the more intimate Champions League venues. Yeah, FC BATE Borisov are one of Europe's best teams (apparently).
[via dezeen.com]