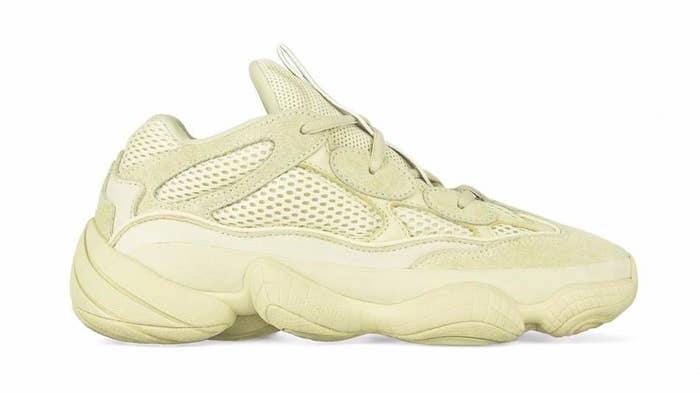 It's time to start hitting the refresh button on Yeezy Supply, because all signs are pointing to the imminent drop of the Adidas Yeezy "Desert Rat" 500.
The website recently updated to a email registration page, prompting rumors that it is preparing for the launch of both the "Desert Rat" sneaker and Season 6 apparel. Leakers Yeezy Mafia further bolstered those rumors with a series of tweets hinting at the release. 
The last new model to debut, the Adidas Yeezy "Wave Runner" 700, launched on a pre-oder basis, and didn't ship until months after the drop.
Update: The good news is that the Adidas Yeezy "Desert Rat" 500 in Super Moon Yellow is available now. The bad news is that in order to cop a pair of the $200 sneakers, you'll have to bundle it with a $240 pair of shorts and a $320 sweatshirt. The bundle is available here as a pre-order, and scheduled to ship March 1, 2018.