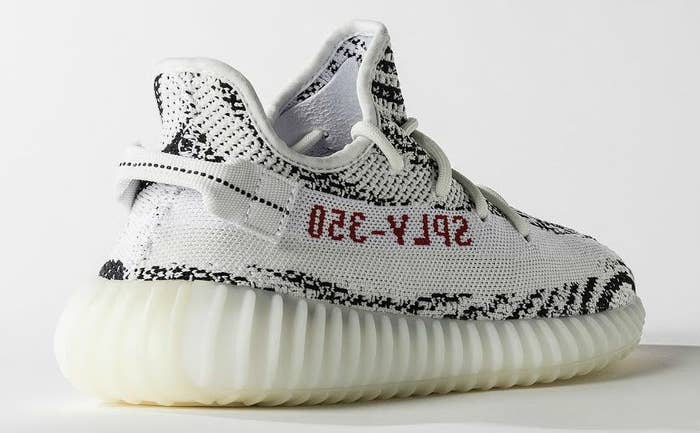 Kanye West's promise of Adidas Yeezys for everyone has still not been fulfilled, but things are at least inching that direction. With each release, distribution appears to grow. One exception to that trend, however, was the February launch of the "Zebra" Adidas Yeezy Boost 350 V2, which initially dropped exclusively at Yeezy Supply and Adidas accounts, making it one of the most limited Yeezys to date.
That all changed in June when they restocked and became widely available—​at least by Yeezy standards. And with that restock came falling resale prices: According to reselling platform StockX's founder, Josh Luber, "they were maxing out at about $1,500 before, and now they're selling for about $500 to $550."
Similar to the recent crash in resale prices for the "Calabasas" Adidas Yeezy Powerphase, this drop was expected based on the simple laws of supply and demand. But Luber sees Zebra prices, unlike those of the Calabasas, going back up, assuming Adidas doesn't restock them again. "It may take a little while before it starts going up significantly, and it may even drop down a little bit more—maybe it goes down to the mid-$400s, but over time it'll go back up. I don't think that's necessarily the case for the Calabasas. It's a completely different shoe."
He attributes that to a number of factors, including the Calabasas' lack of Boost and Primeknit, and the Zebra retaining some of its cachet from its prior limited status. The biggest indicator, however, is the ongoing demand he sees.
"It's a shoe that is selling probably as much as any Yeezy 350 has ever sold, in terms of volume," Luber said.