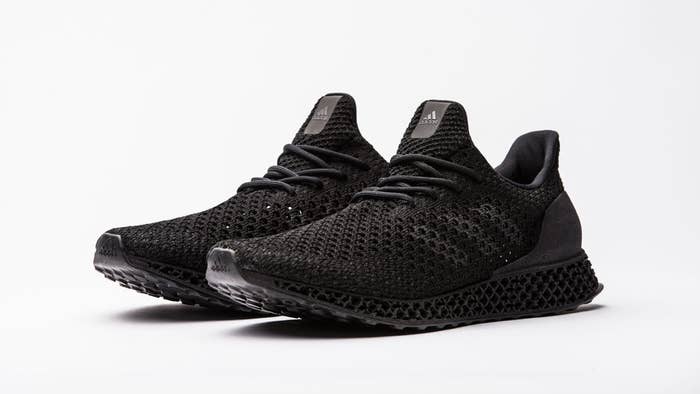 Although it was introduced over a year ago, Adidas' 3D Runner has never been available to the public. The closest it's come was during the Rio Olympics, when it was awarded to adidas-sponsored athletes who won medals. But now, there's finally hope for the rest of us. 
The sneaker merges a 3D-printed midsole and heel counter with a Primeknit upper. This all-black retail version appears very similar to the Olympic edition, with round laces rather than the gold-trimmed flat laces found on the ceremonial edition. 
The 3D-printed sneaker, which retails for $333, will be available this week via the Adidas Confirmed app in New York City. Sign-ups start today, and reservations open up tomorrow, Dec. 13. Those that are able to secure a pair will be able to pick them up on Thursday, Dec. 15. Limited pairs will also be available on Dec. 15 in Tokyo and London.