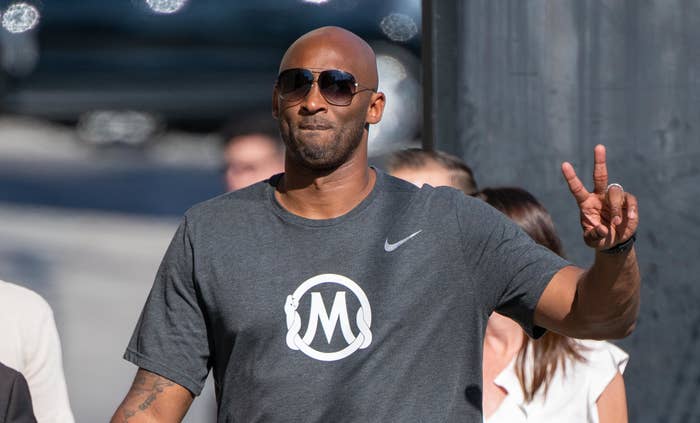 After much speculation, Vanessa Bryant has officially shed some light on the inaugural "Mamba Program."
Bryant shared the details about the "Mamba Program" on social media yesterday, where she confirmed that several Nike-affiliated colleges are partnering with the Mamba & Mambacita Sports Foundation to carry forward the legacy of the late Kobe and Gianna "Gigi" Bryant.
As previously reported last month, the University of Kentucky is part of the lineup, but Vanessa also confirmed yesterday that the University of Connecticut, the University of South California, the University of Oregon, Duke University, and Louisiana State University are partnering with the foundation.
"We are grateful for the amazing support of these prestigious universities...towards the Mamba & Mambacita Sports Foundation—to further the legacies of Kobe and Gigi," Vanessa wrote on Instagram. "So excited to see their players wearing Kobe and Gigi's Nike shoes this upcoming season!"
Back in June, Nike CEO John Donahoe confirmed the relaunch of the Kobe line, which kicked off with the launch of the "Halo" Kobe 8 last month. Vanessa also confirmed that additional "Halo" Kobe styles will be released on Aug. 23 in the years to come to commemorate Kobe's birthday.
As part of the "Mamba Program," basketball players from the aforementioned schools will wear Nike Kobe sneakers on the court throughout the 2023–24 NCAA season.