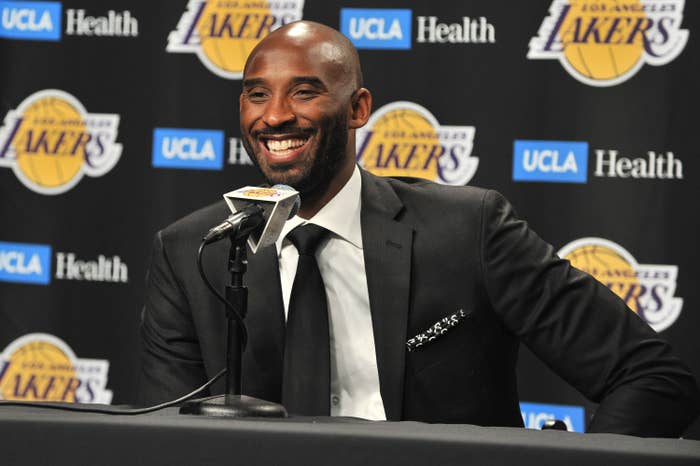 It appears that the relaunch of the partnership between Nike and the Kobe Bryant estate is more elaborate than initially expected. In addition to the re-release of Nike Kobe products kicking off next week, the Swoosh is also reportedly launching an NCAA "Mamba Program" prior to the start of the 2023–24 season.
News of the program was first reported by Kentucky Sports Radio this week, where it confirmed the University of Kentucky Wildcats were chosen as the first school for the partnership.
Kentucky Sports Radio also reported that Nike and Vanessa Bryant, the wife of the late Kobe Bryant, spent over a year finalizing the program. As part of the deal, the Wildcat players will wear exclusive Kentucky-themed Kobe sneakers and apparel this upcoming season.
While the Wildcats are reported to be the first school in the Nike "Mamba Program," other Nike-affiliated colleges are expected to join the program in the future.
Nike announced the relaunch of the Kobe line during its 2023 Q4 Nike Earnings Call in June, and kicking things off will be the "Halo" Kobe 8 release next week.
At the time of writing, the "Mamba Program" has not yet been confirmed by Nike.