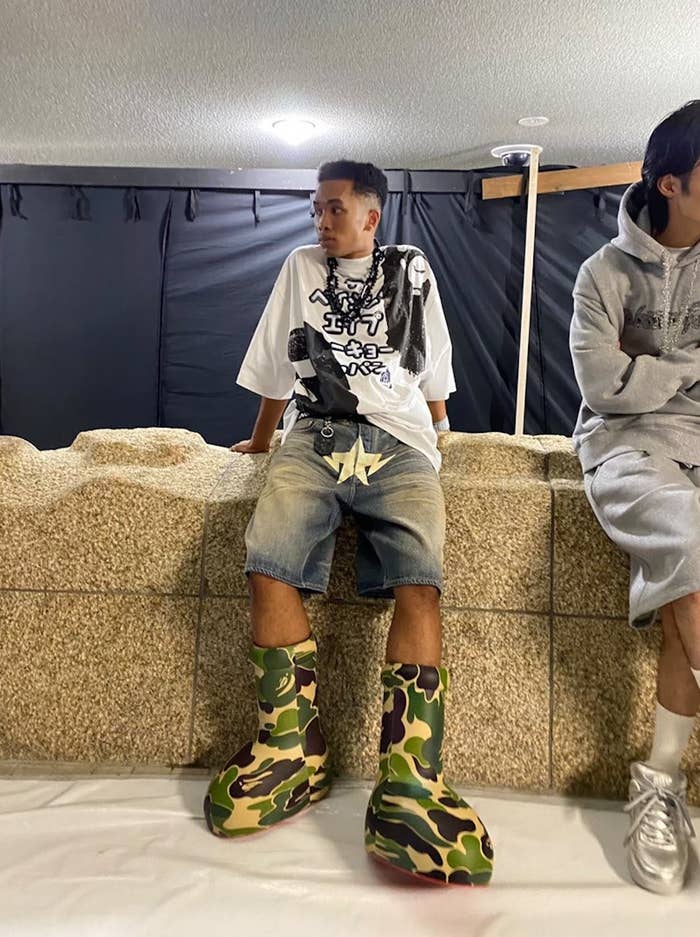 MSCHF's infamous Big Red Boots are once again catching attention. After turning heads with Crocs' Big Yellow Boot collab at Paris Fashion Week earlier this year, Bape has now showcased its take on the viral silhouette.
Today, the legendary Japanese streetwear label showcased several camo iterations of the MSCHF Big Red Boots during the former's Spring/Summer 2024 runway show for Tokyo Fashion Week. The entirety of the upper dons Bape's signature ABC camo, including in green, pink, and blue. Seen throughout the camo print is Bape's Ape Head logo throughout. Images of the unofficial Bape x MSCHF Big Red Boots were shared by Highsnobiety.
MSCHF confirmed to Complex that Bape purchased a batch of Big Red Boots to customize specifically for this runway show, meaning that this set is not an official collab and there are no plans for it to release to the public.
While these Bape x MSCHF Big Red Boots won't be released at retail, one of MSCHF's sneaker projects that is expected to drop this year is Kid Cudi's Super Normal 2 collab.