words // Nick DePaula
After weighing interest from both adidas and Under Armour, Houston Rockets forward Chandler Parsons will be leaving Nike and has agreed to terms on a new long-term deal with Chinese brand ANTA, according to multiple sources. 
Parsons, a third-year 6'9" forward from Florida, known for his outside shooting and slashing game, has increased his role with the team in each season. He's now averaging 17 points and 5 rebounds per game on 51% shooting as a major piece of the Rockets offense.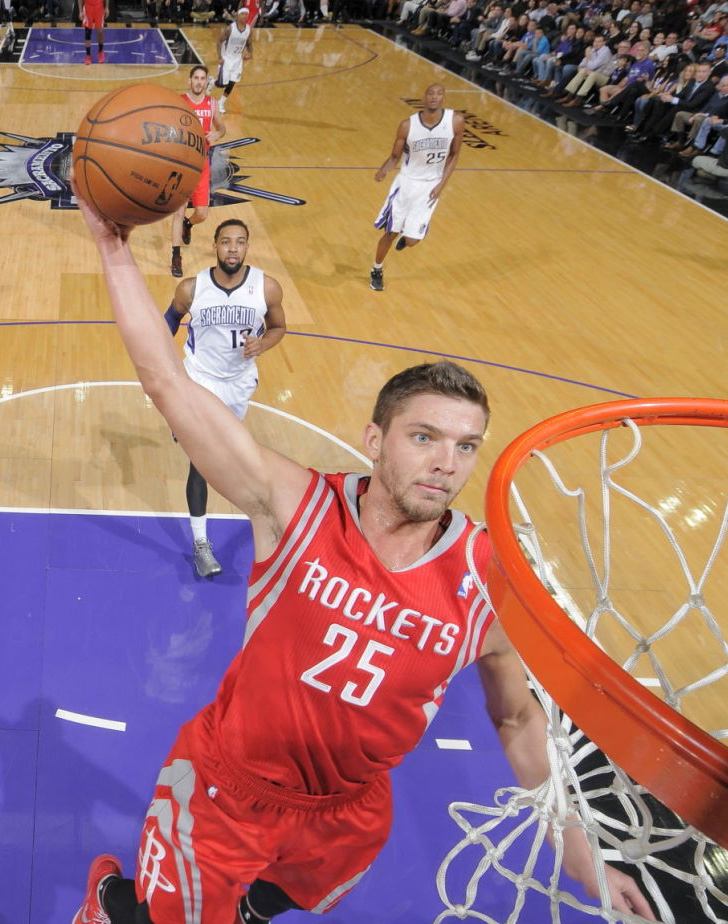 Terms of Parsons' new shoe deal, negotiated by agent Dan Fegan, have yet to be disclosed, but Anta's offer is believed to have been substantially higher than others.
As a former 2nd round pick currently playing on a team contract well below market value, Parsons is due $926,500 this season and $964,750 for 2014-2015 should the Rockets have him play out his final year and become an unrestricted free agent in 2015. There's also the chance that he receive an extension next summer, to avoid hitting the open market.  
While Parsons is happy to admit that his current Rockets contract is "still a lot of money to me," it's definitely worth pointing out as a potential incentive for him to look for the highest offer during his sneaker free agency.
A difference of several hundred thousand dollars per year on a four-year endorsement deal is fairly big for Parsons at this stage of his career, as compared to a player like Blake Griffin, who had a $95 Million deal with the Clippers in hand and turned down an endorsement offer from Anta last year. That deal would have paid him twice the amount he eventually signed with Jordan for.
With the Rockets franchise's large base of fans in China stemming from Yao Ming's tenure in Houston, along with Jeremy Lin's continued popularity, there's been a natural partnership between Rockets players and Chinese footwear brands for years now.
Past Rockets players to sign with brands like Anta and Peak include Luis Scola, Ron Artest, Patrick Patterson, Kyle Lowry, Shane Battier and many others. Peak has been a longtime court sponsor at the Toyota Center, while Anta continues to look to increase their presence across the league.
Parsons will join Kevin Garnett, Rajon Rondo and Luis Scola as Anta endorsers in the NBA, and you can look for him to begin wearing Anta shoes next week on Christmas day. He has been wearing the Nike Hyperdisruptor so far this fall, a model from last season, while Anta works to build his new game shoes.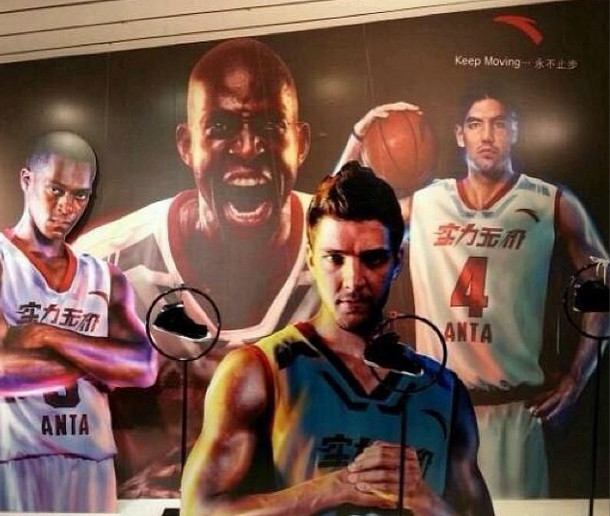 Anta teaser via @fyk7