words // Nick DePaula
Whether it was original Kobes, rare Retro Jordans or classic Pennys, Minnesota Timberwolves forward Derrick Williams rocked a huge range of sneakers throughout his second NBA season.
With the TWolves' versatile blue, black, white and silver color scheme at his disposal, DWill was able to mix and match a wide variety of iconic signature models both new and old for home and road games. He even leaned on teammates like Andrei Kirilenko and Brandon Roy for theirs pairs of Crazy Light 2 and Lunar Hyperdunks.
As for his approach all year, Williams wanted to simply stand out by wearing some of his favorite shoes from his own personal collection. Nothing was seeded to him. 
"I'm not really that guy that will wear the Cool Grey IXs the day before they come out or something like that," says Derrick. "That's not my thing. I'll try and wear things that people normally might not have or haven't worn in a while. I just try and set myself apart from other people." 
Not only did he take direct aim at our Sneaker Watch crown this year, but he also opened up his very own sneaker store is Tucson, where he starred at the University of Arizona. Be sure to check out our extensive chat about the entire process of opening up his store.
Check out all of the kicks Derrick wore throughout the season below -- and it's a lot -- and let us know which ones you liked best. You'll notice not only tons of game shots, but also pre-game photos of several shoes that Derrick sent over. He also helped out and narrowed down his own personal Top Ten list for the year. 
Lunar Hyperdunk - White / Navy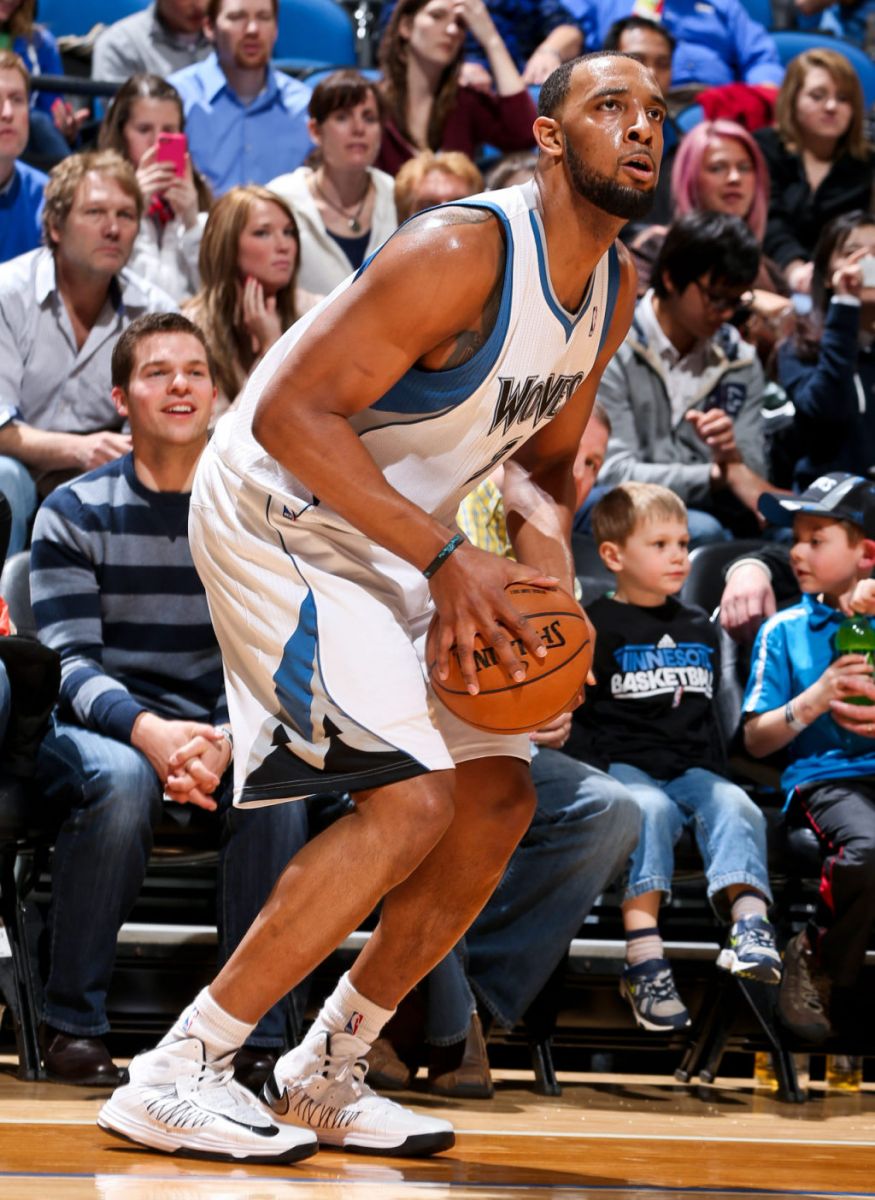 Lunar Hyperdunk - Black / White / Blue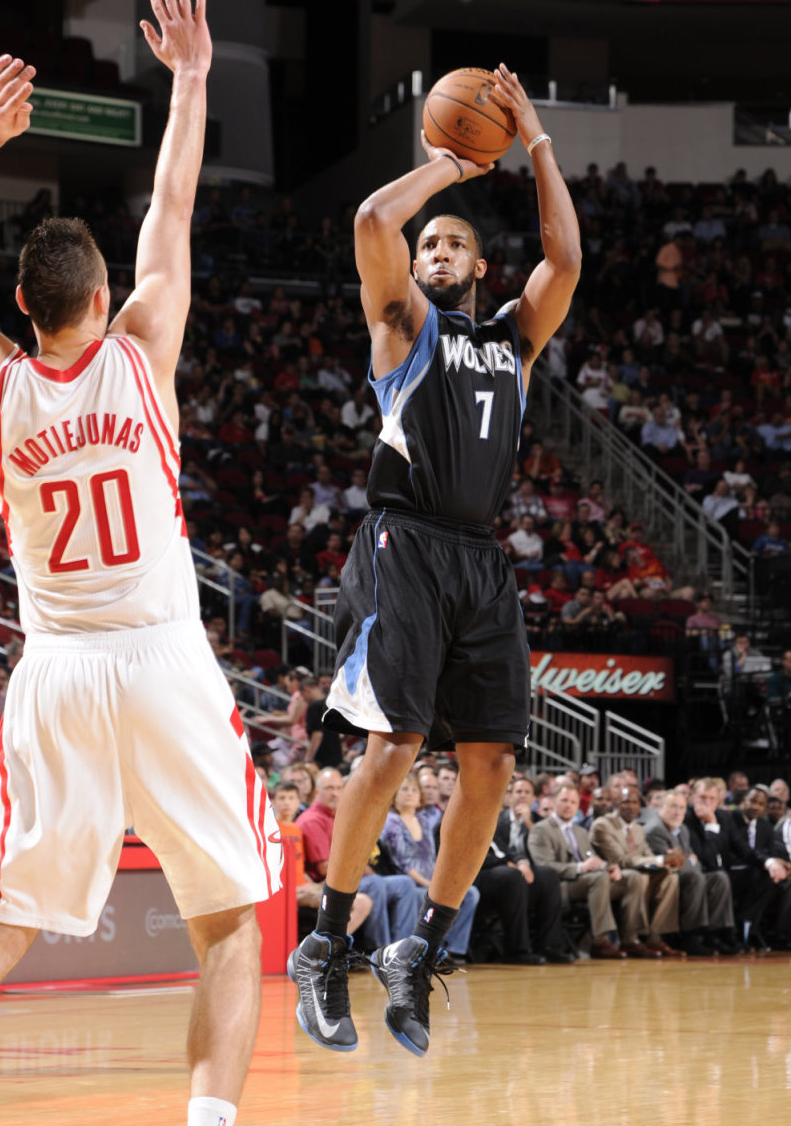 Lunar Hyperdunk -- Brandon Roy PE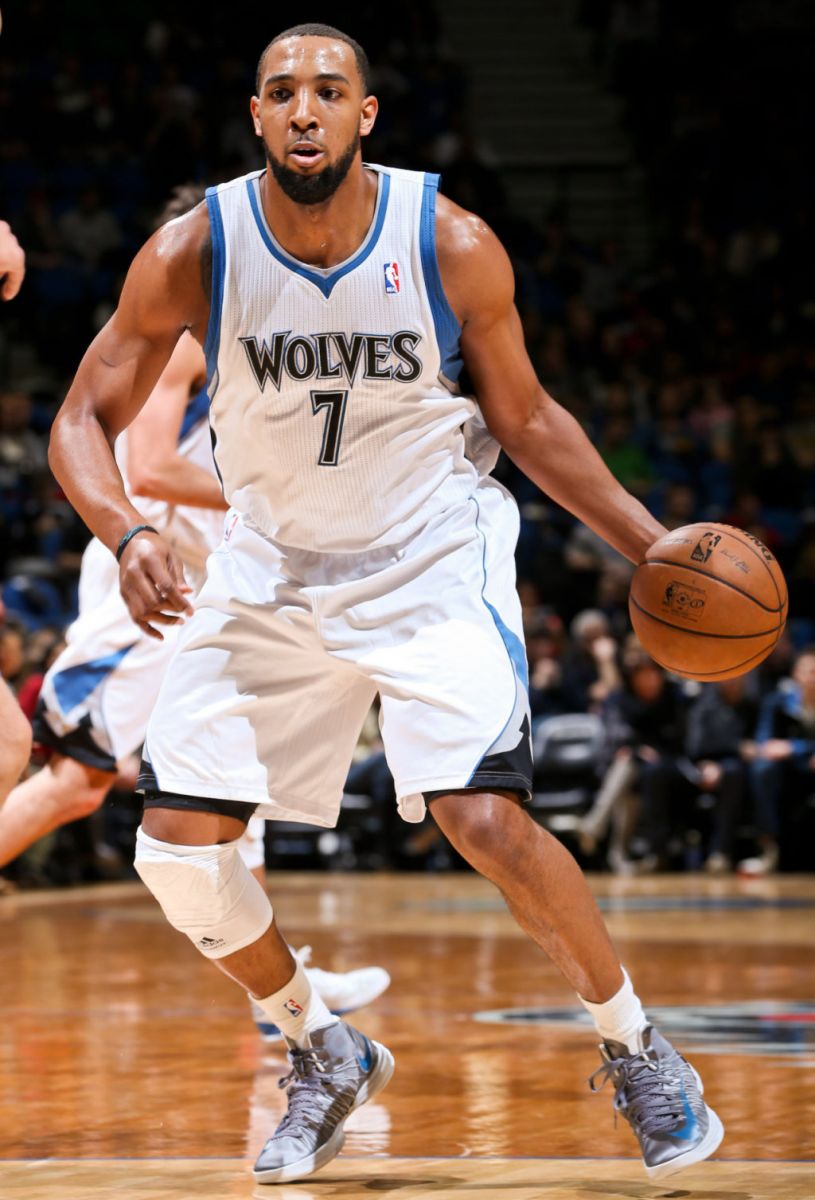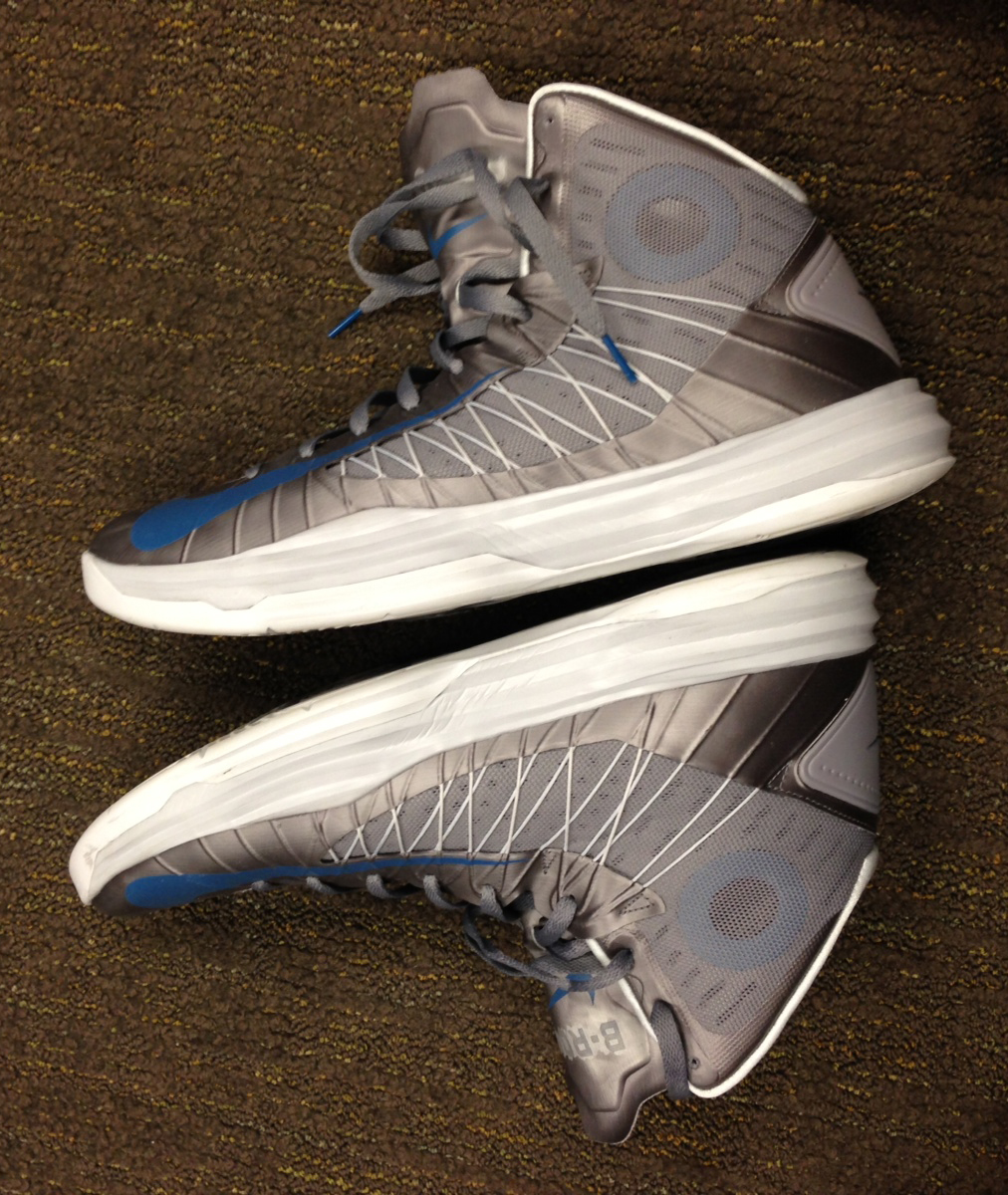 Lunar Hyperdunk - "BHM"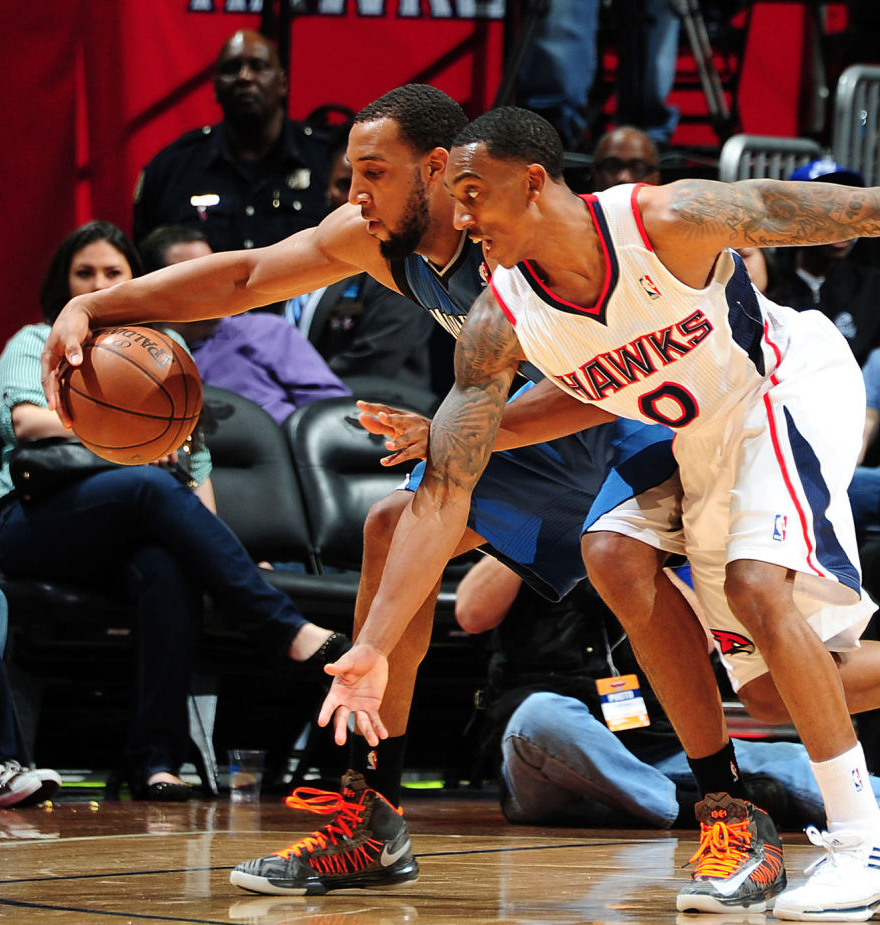 Zoom LeBron VI - Triple Black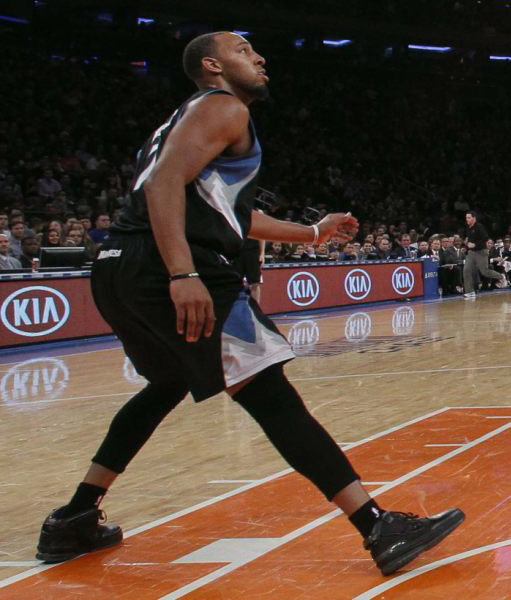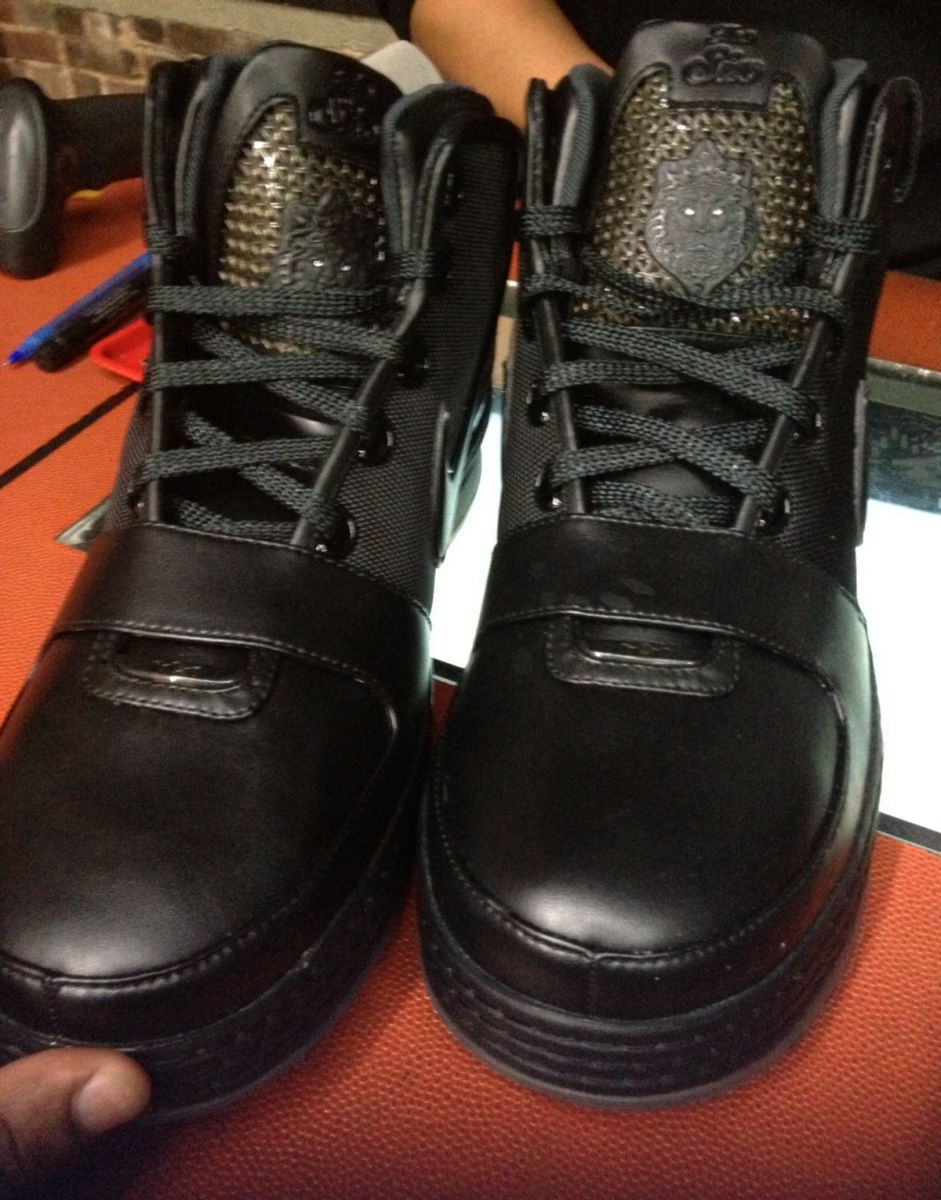 LeBron 9 - "China"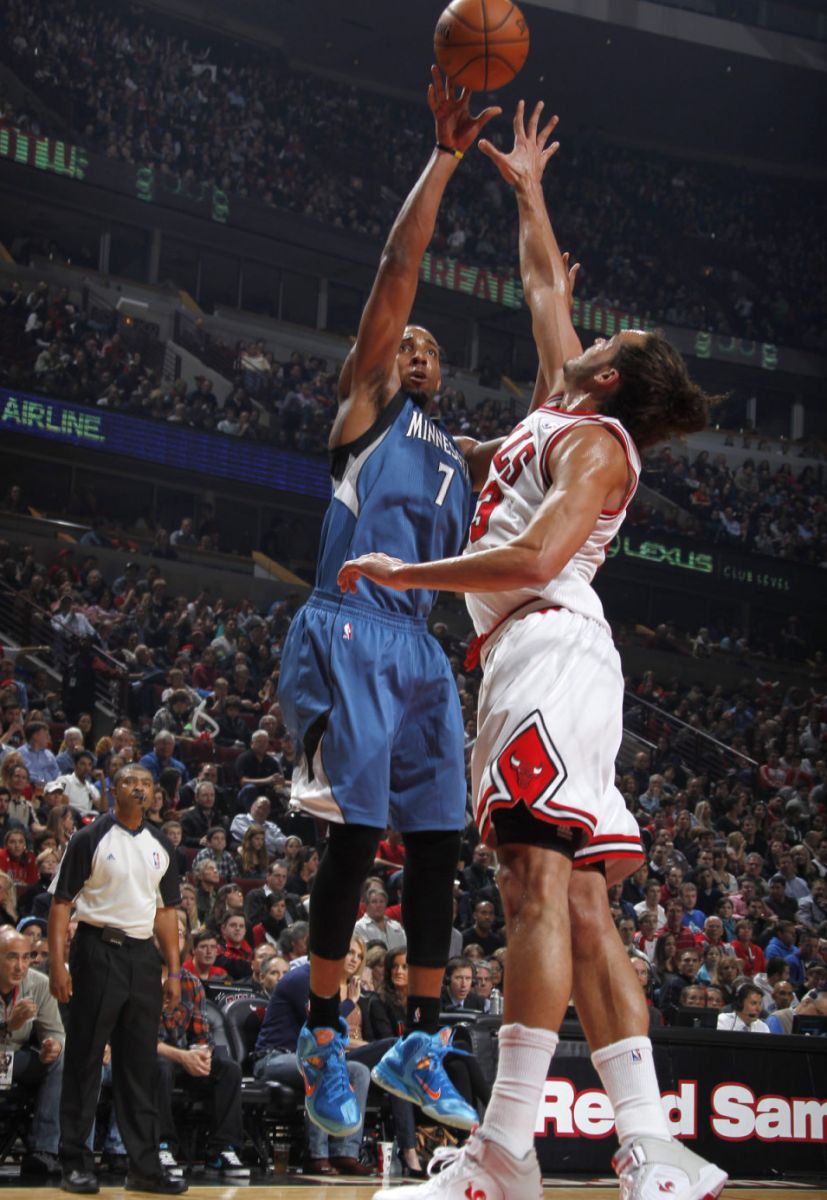 LeBron X - "Black Diamond"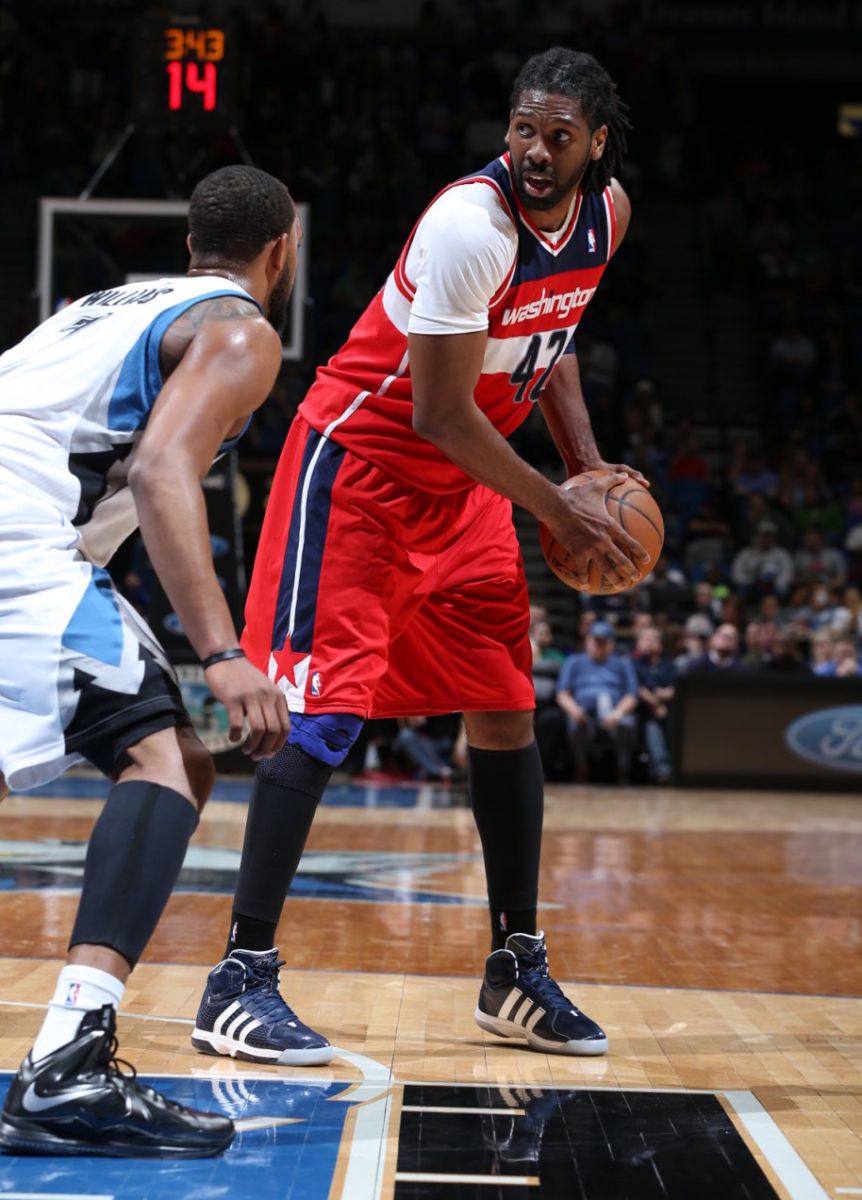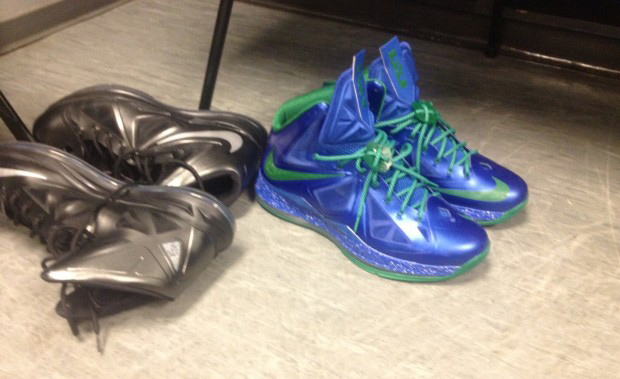 adidas Crazy Light 2 - White / Black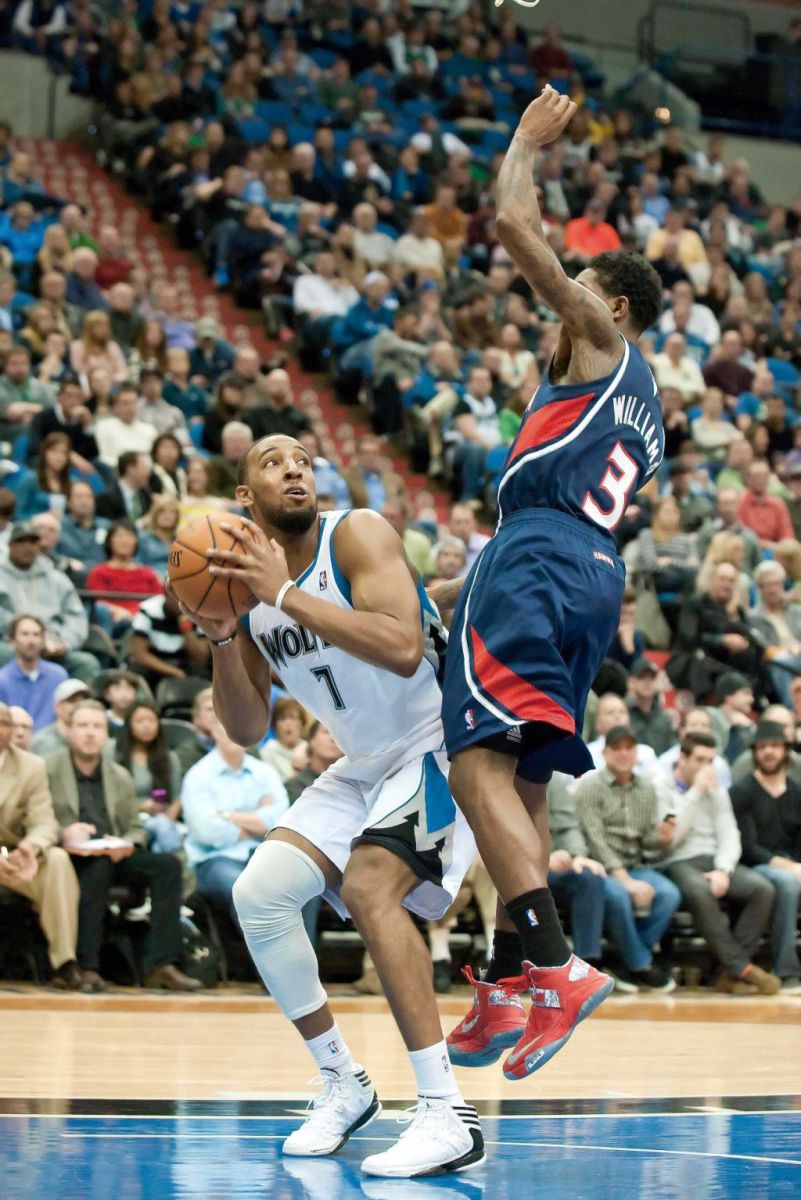 adidas Crazy Light 2 - Black / White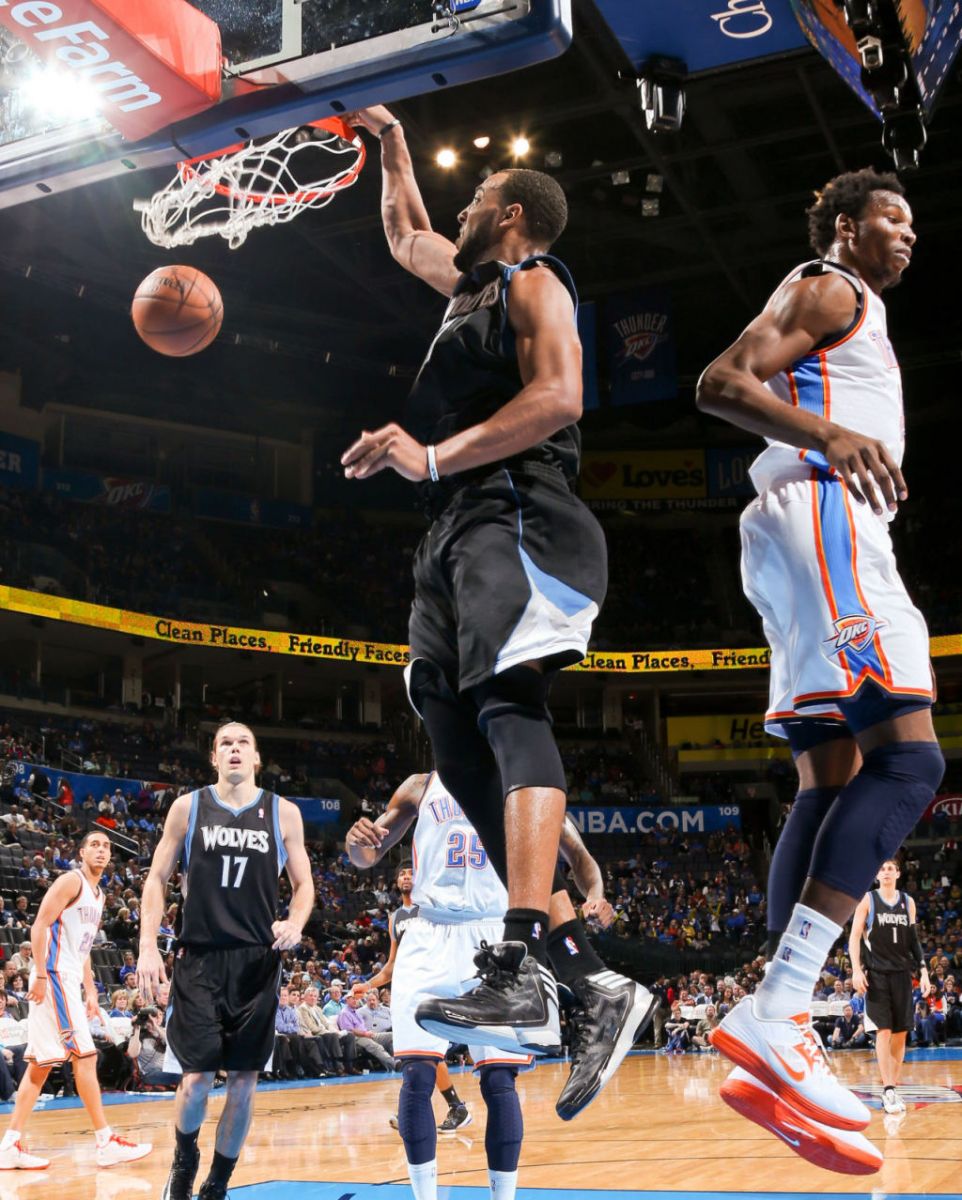 Air Flight One - Black / White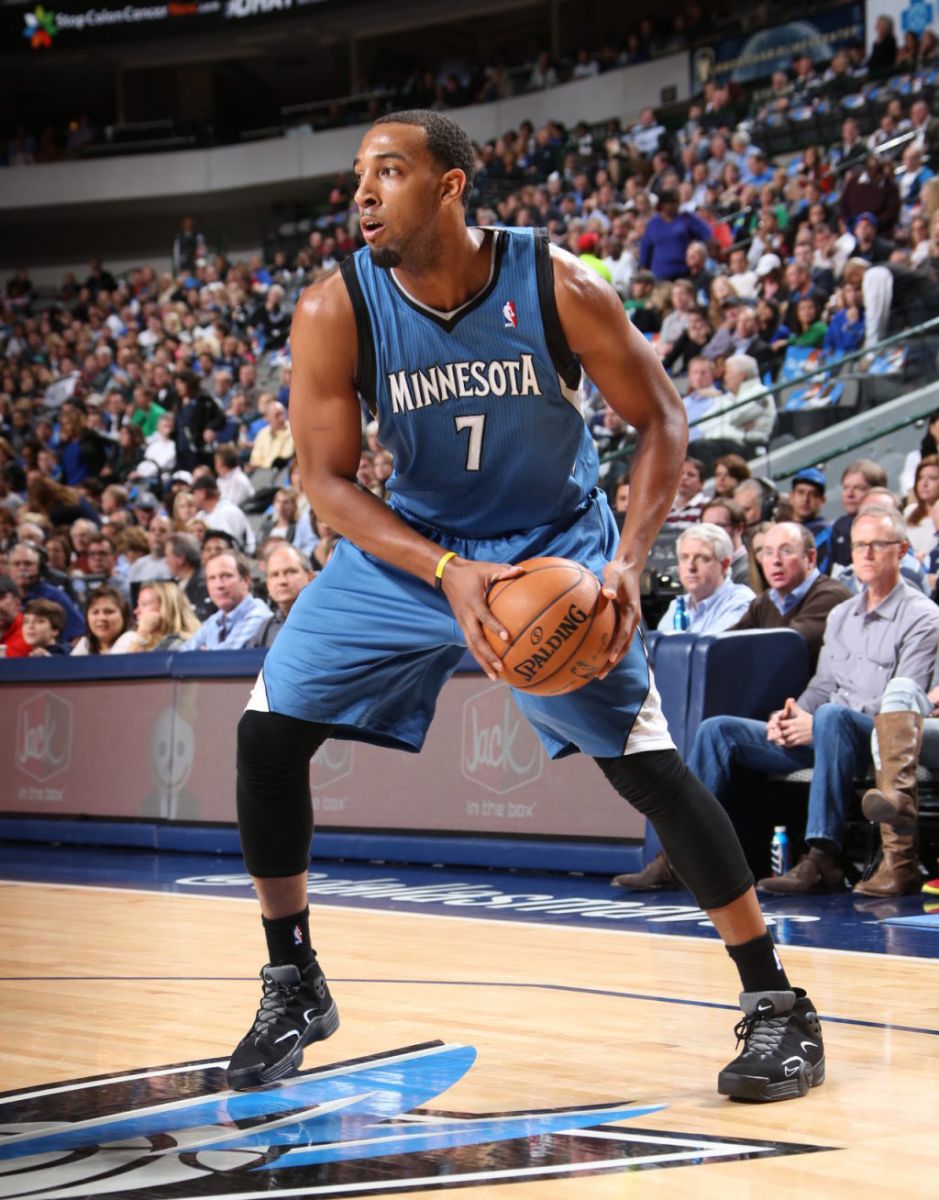 Zoom Rookie - "Memphis Blue"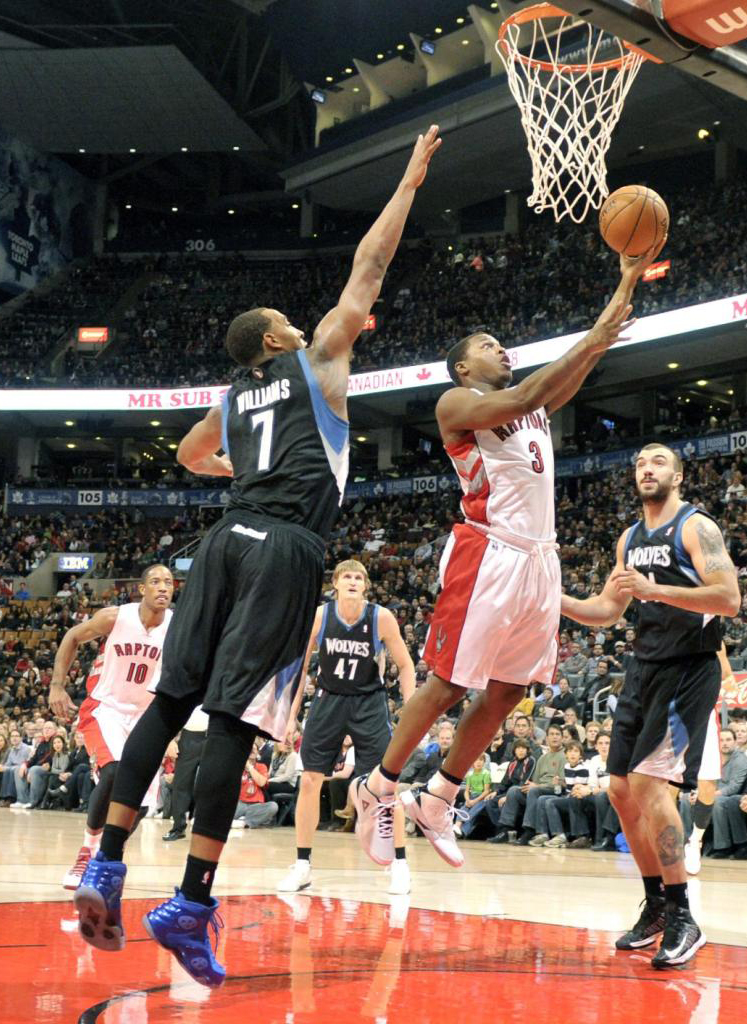 Air Penny 2 - Black / White / Royal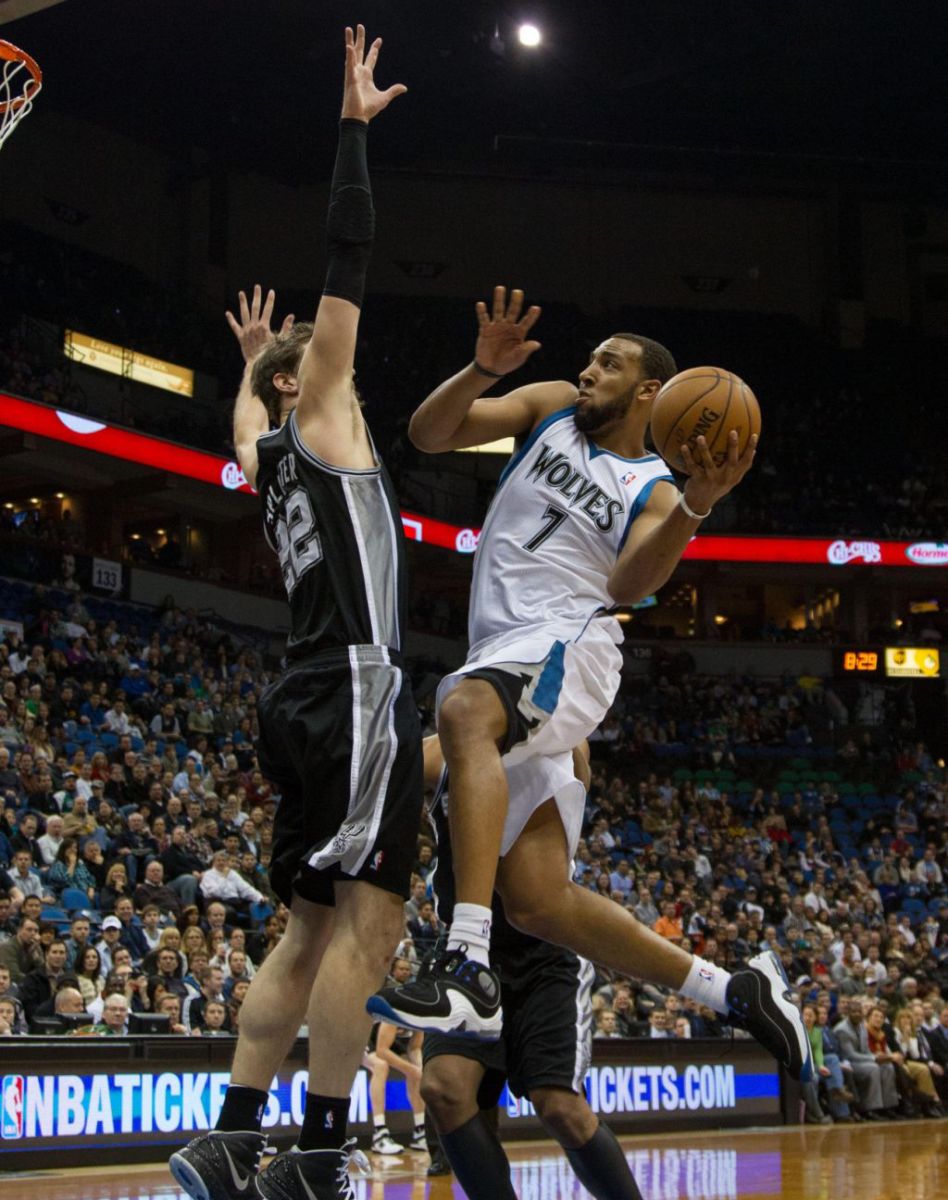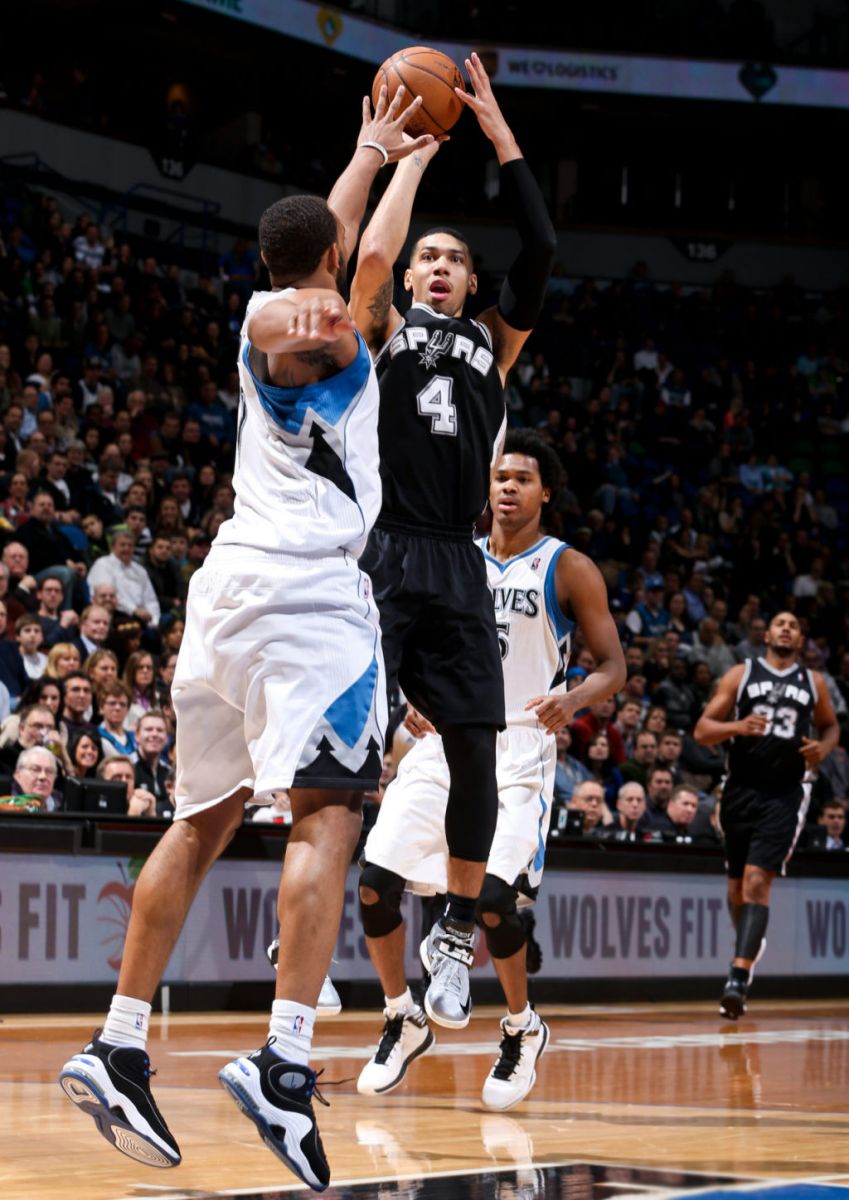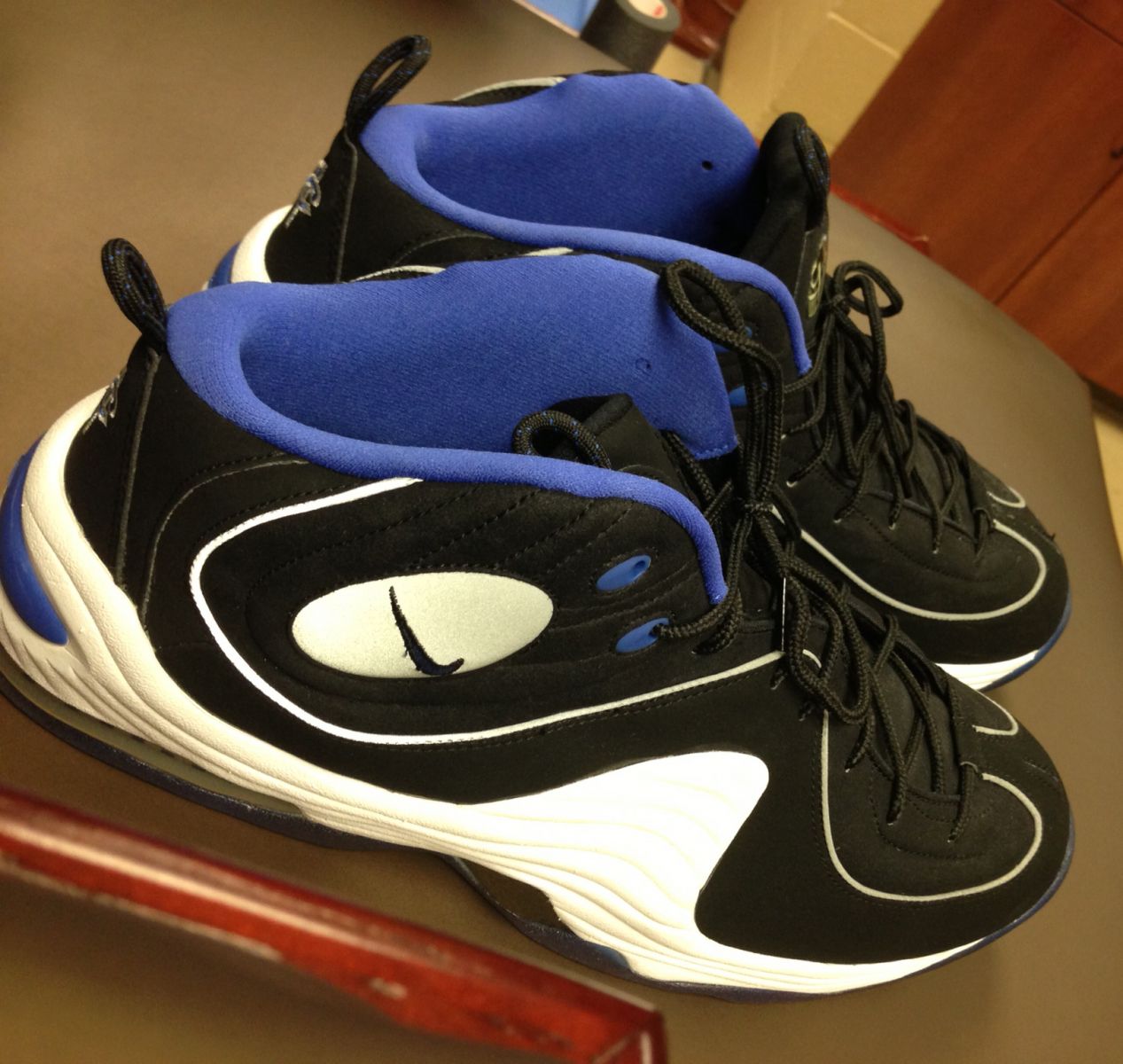 Foamposite One - Black / Dark Neon Royal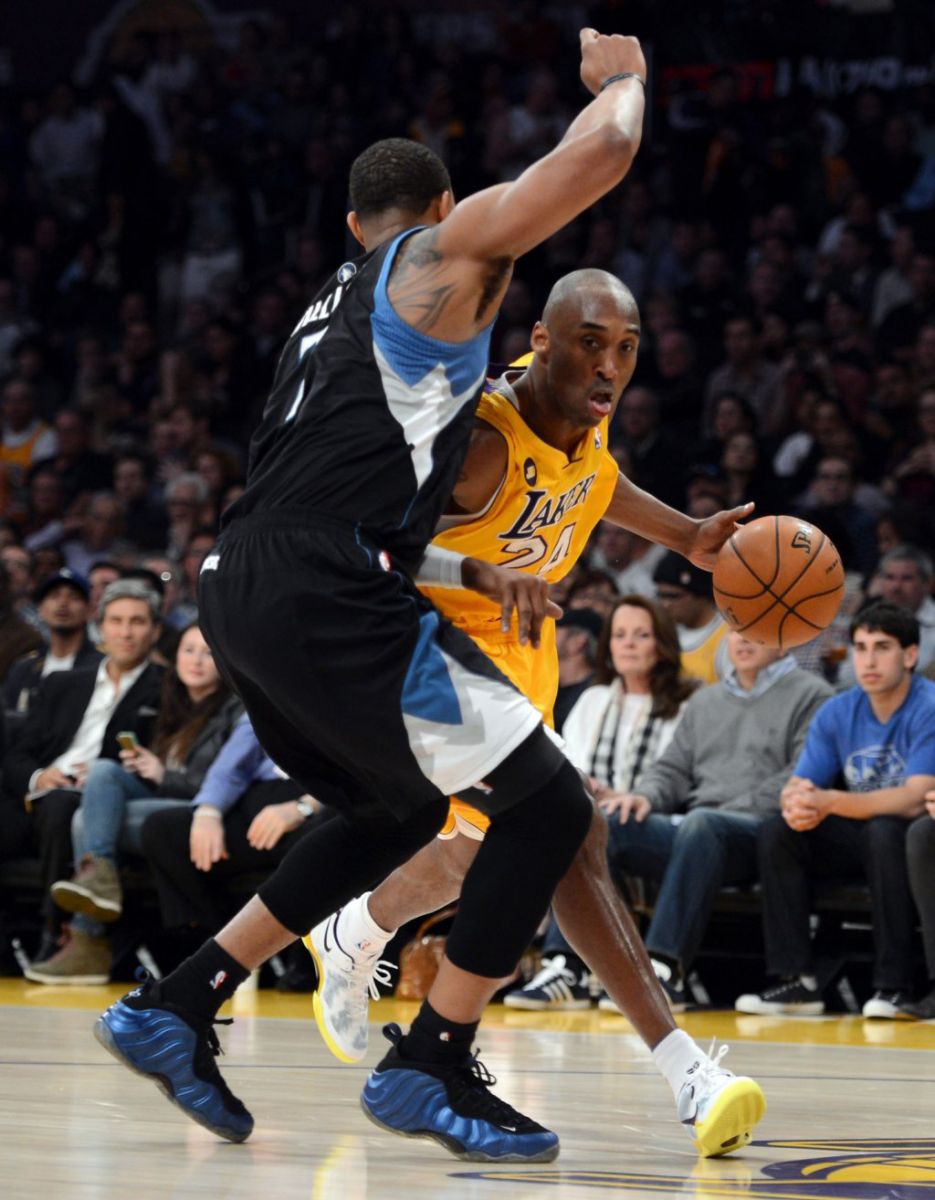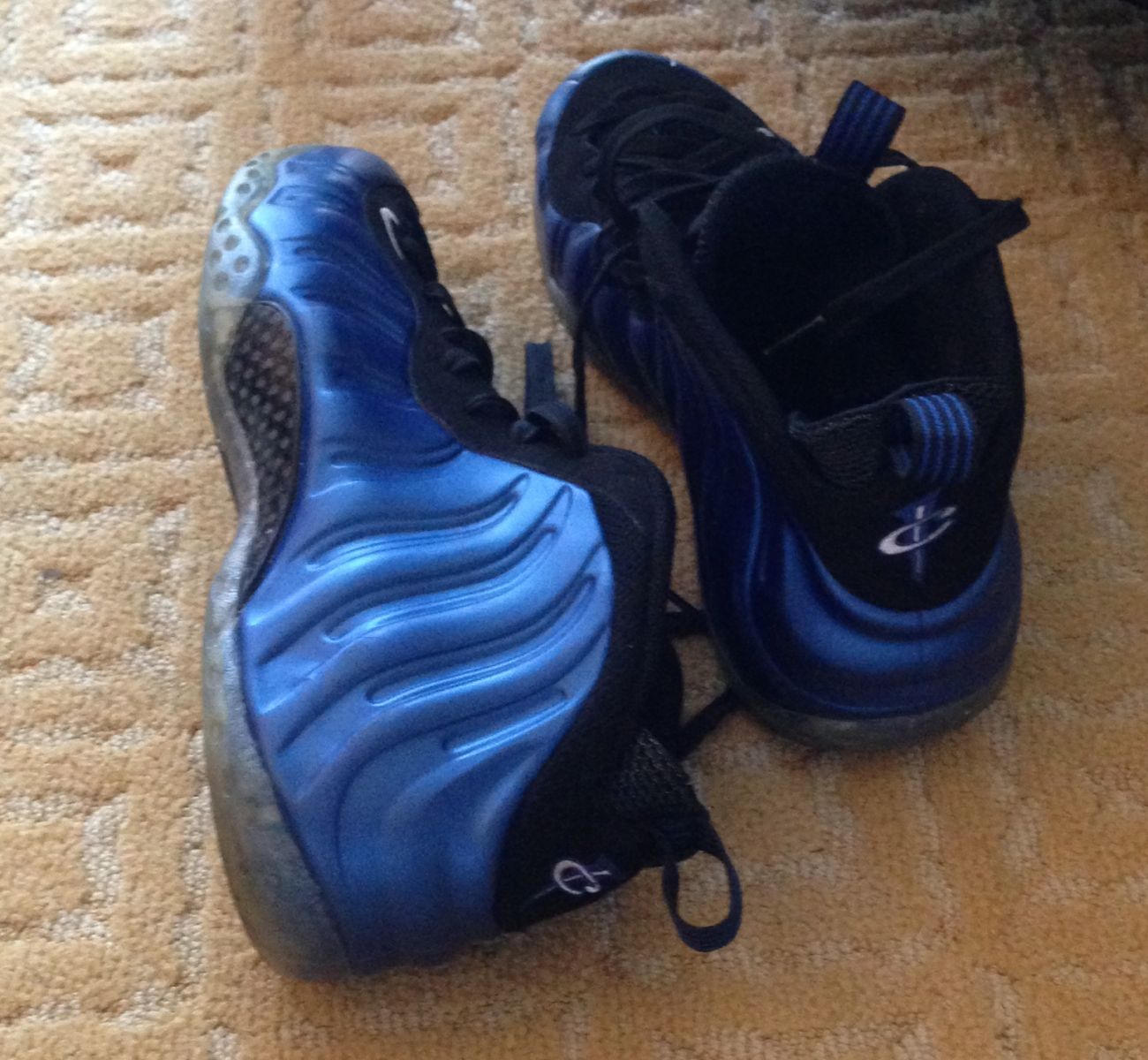 Zoom KD IV - Black / Blue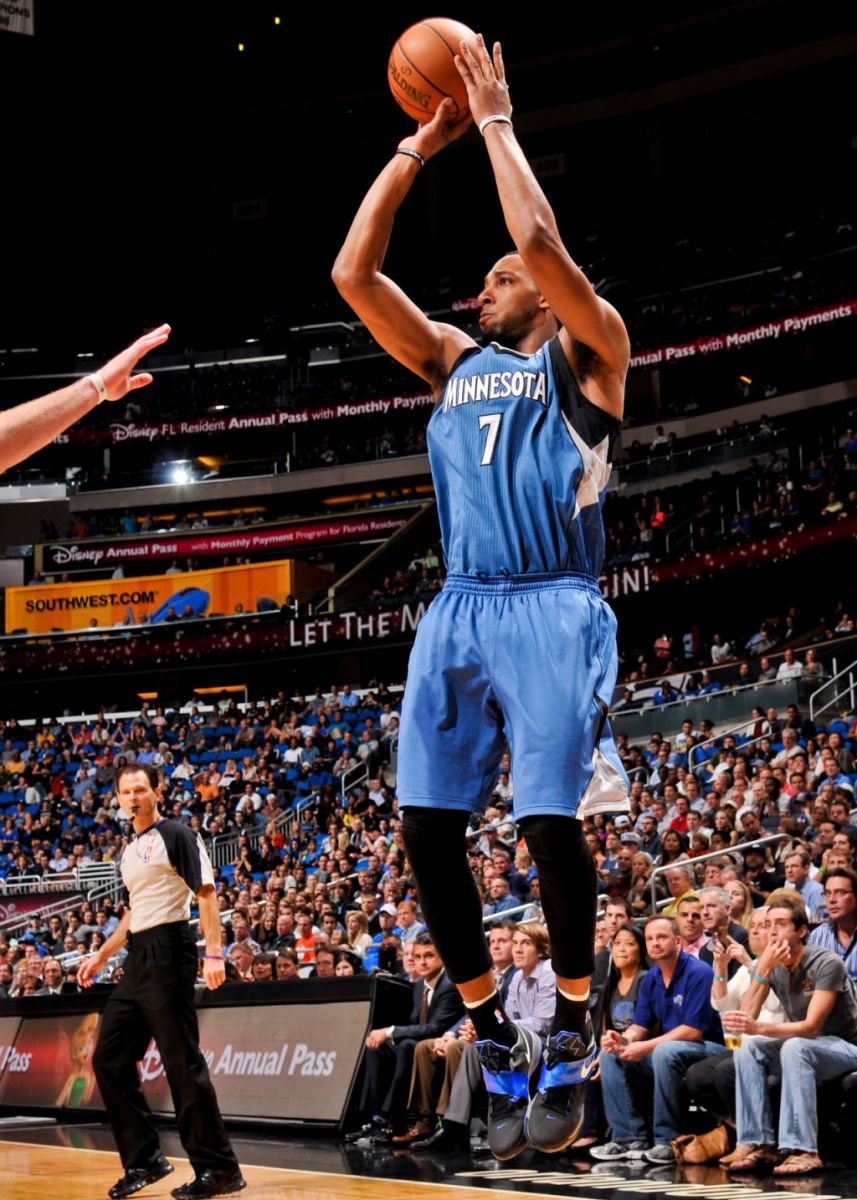 Zoom Kobe VII - White / Silver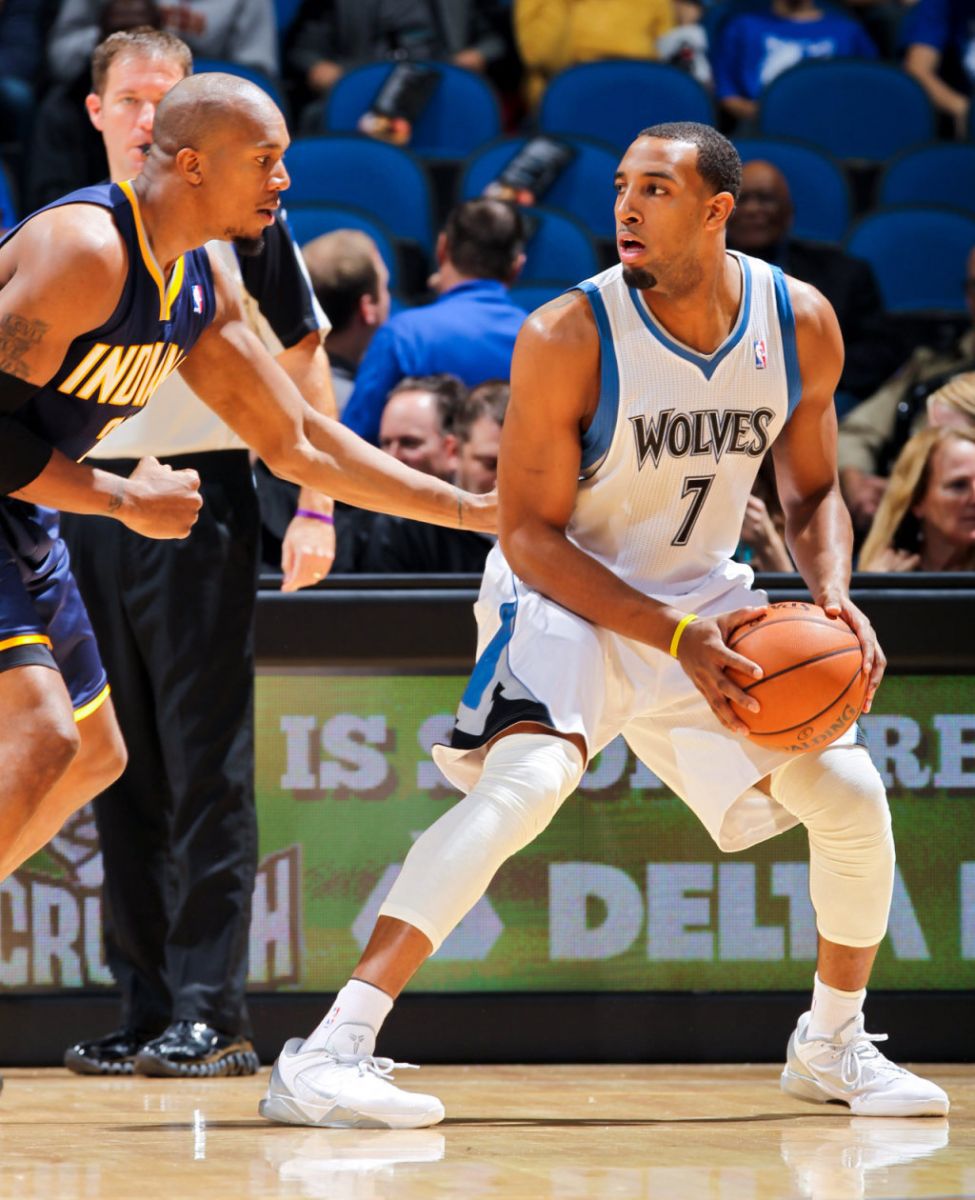 Air Jordan XX1 - Grey Suede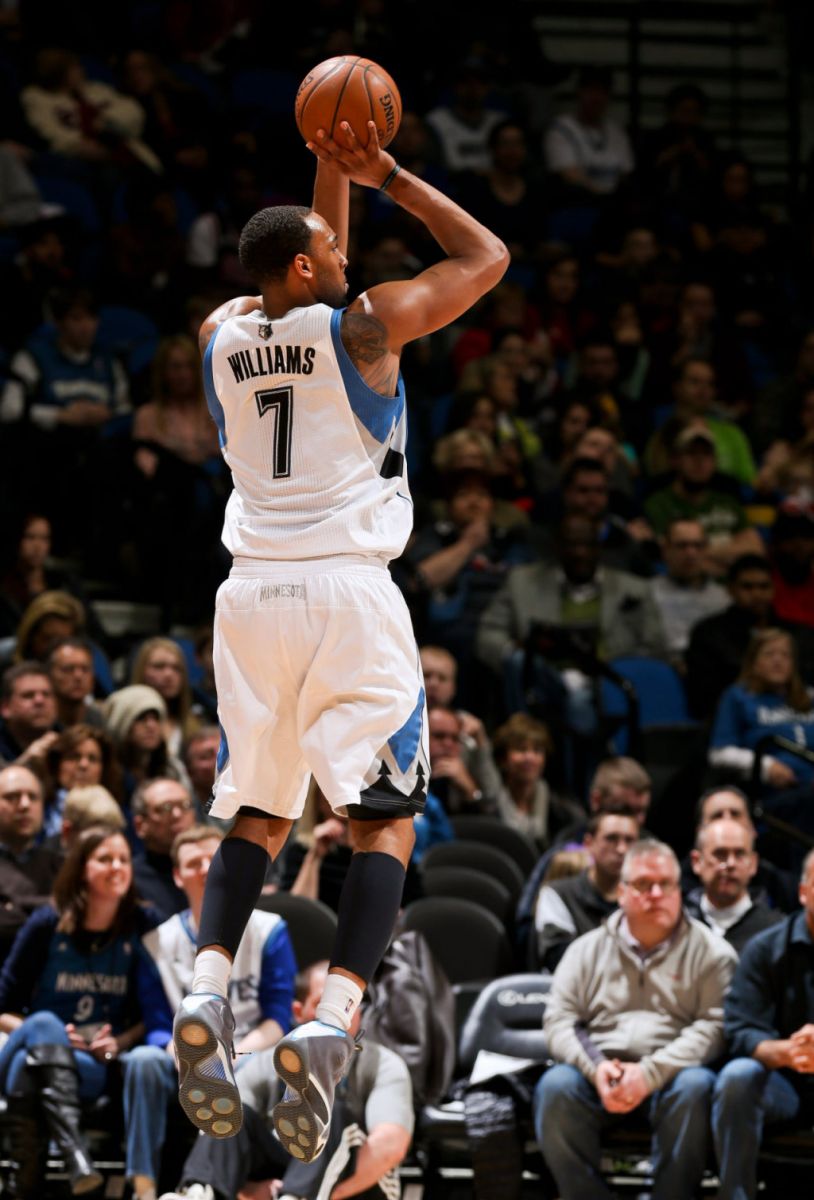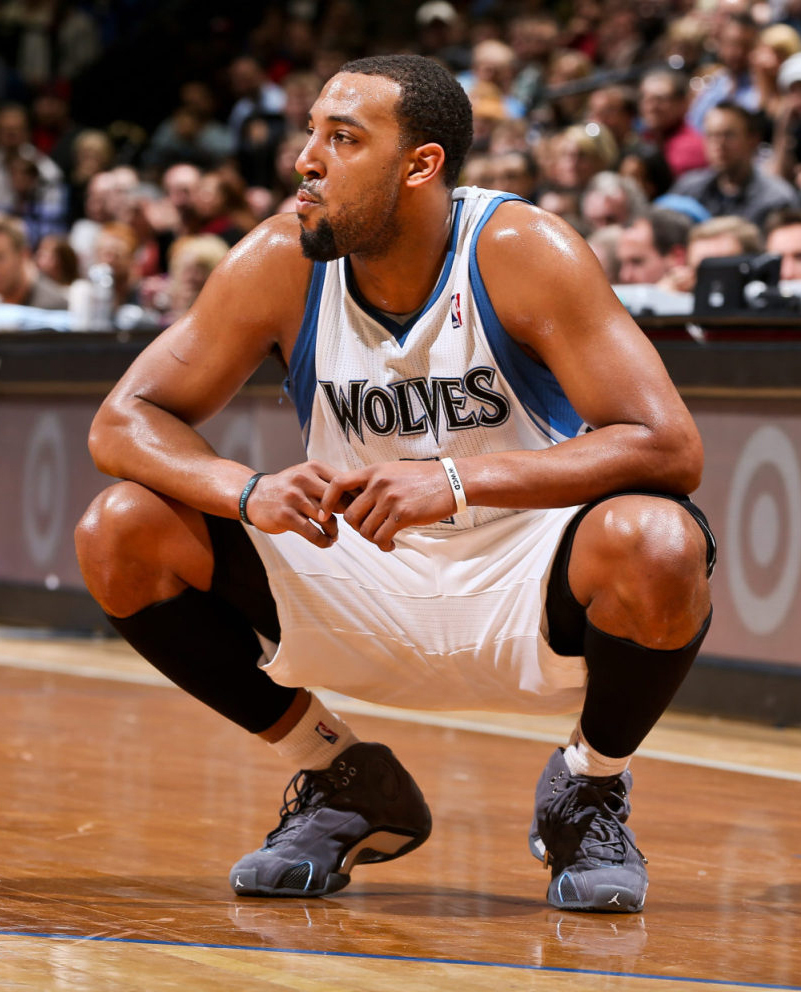 Air Jordan XIII - White / Natural Grey / Carolina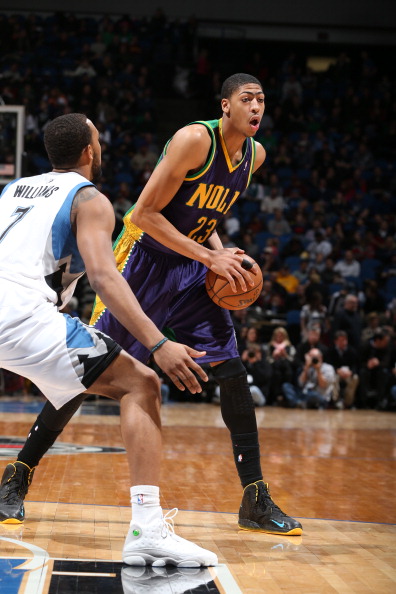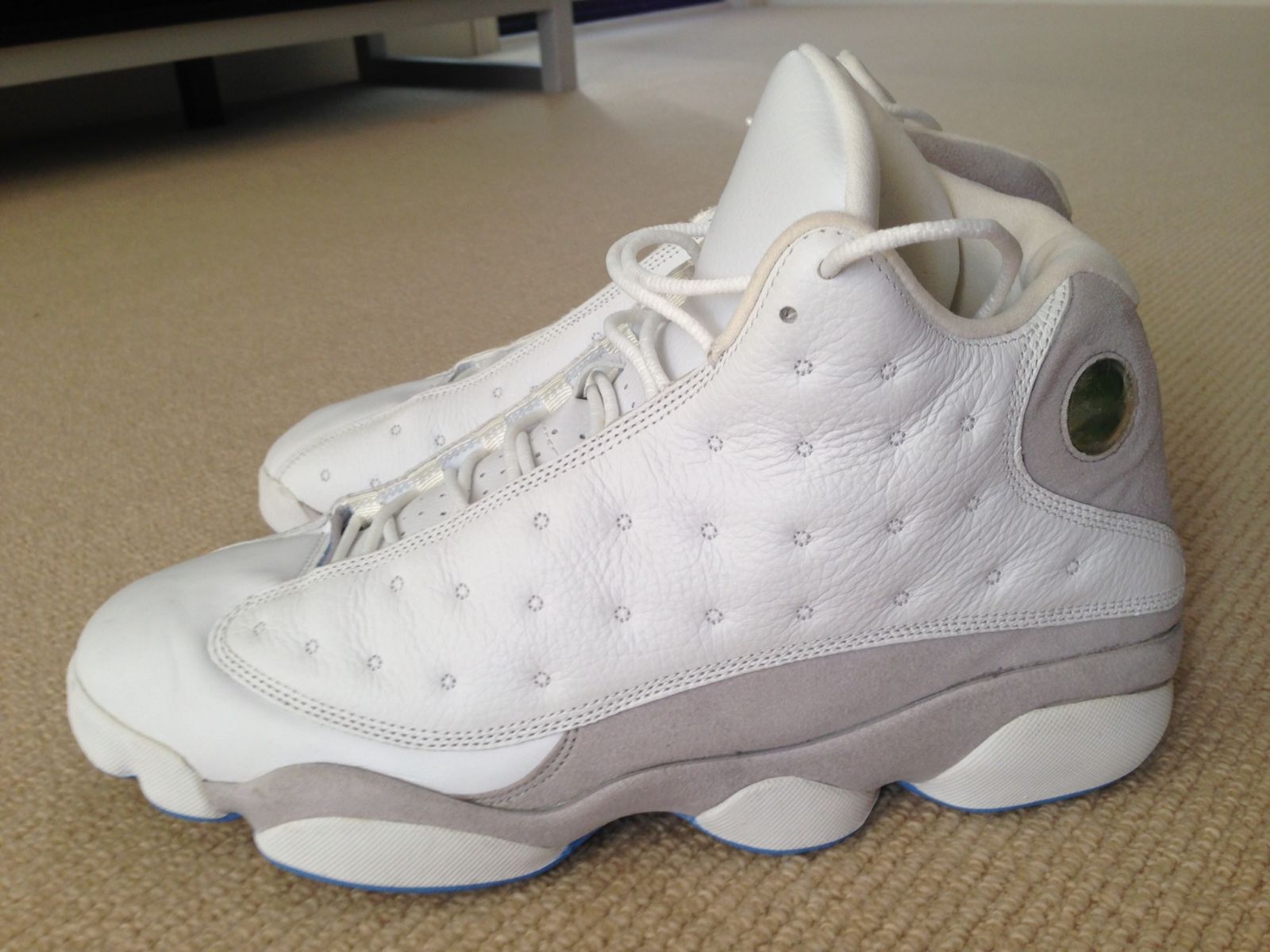 Air Jordan V - Wolf Grey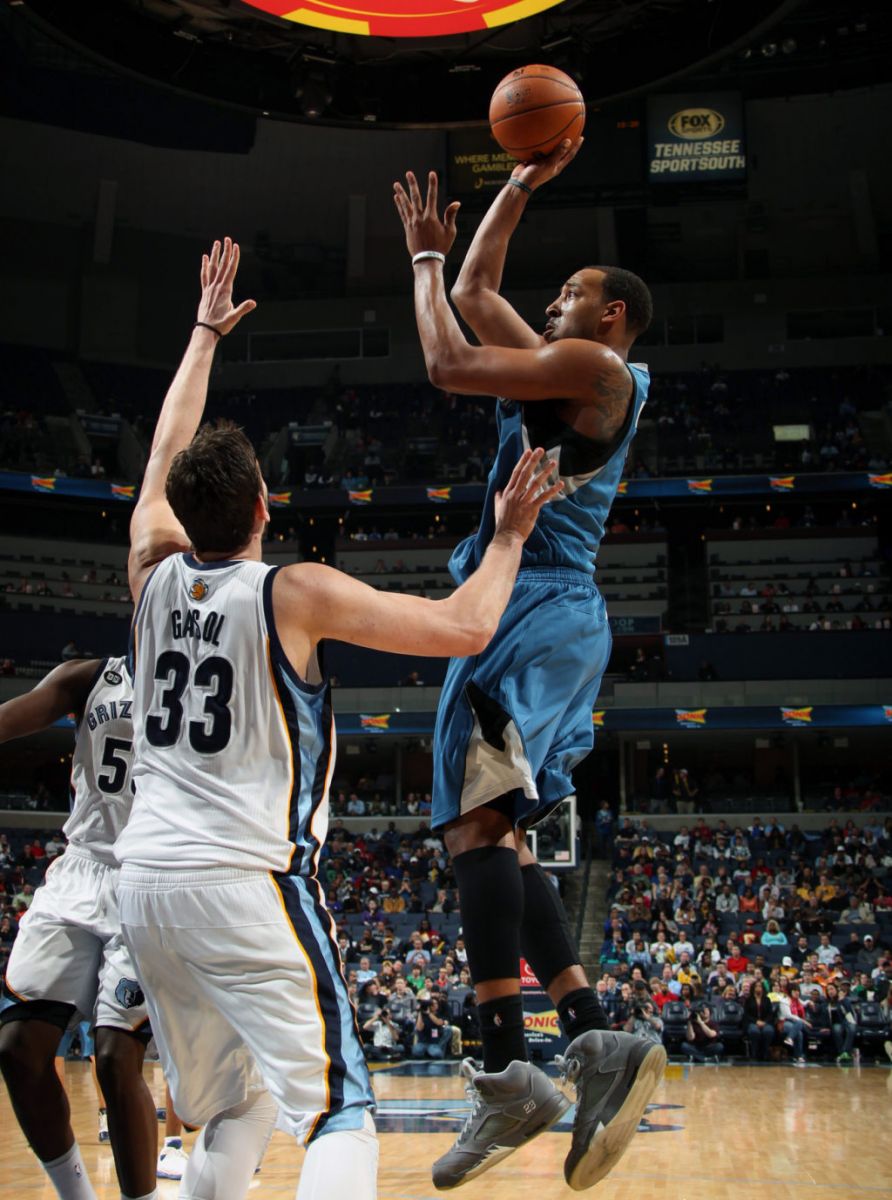 Air Jordan XII - French Blue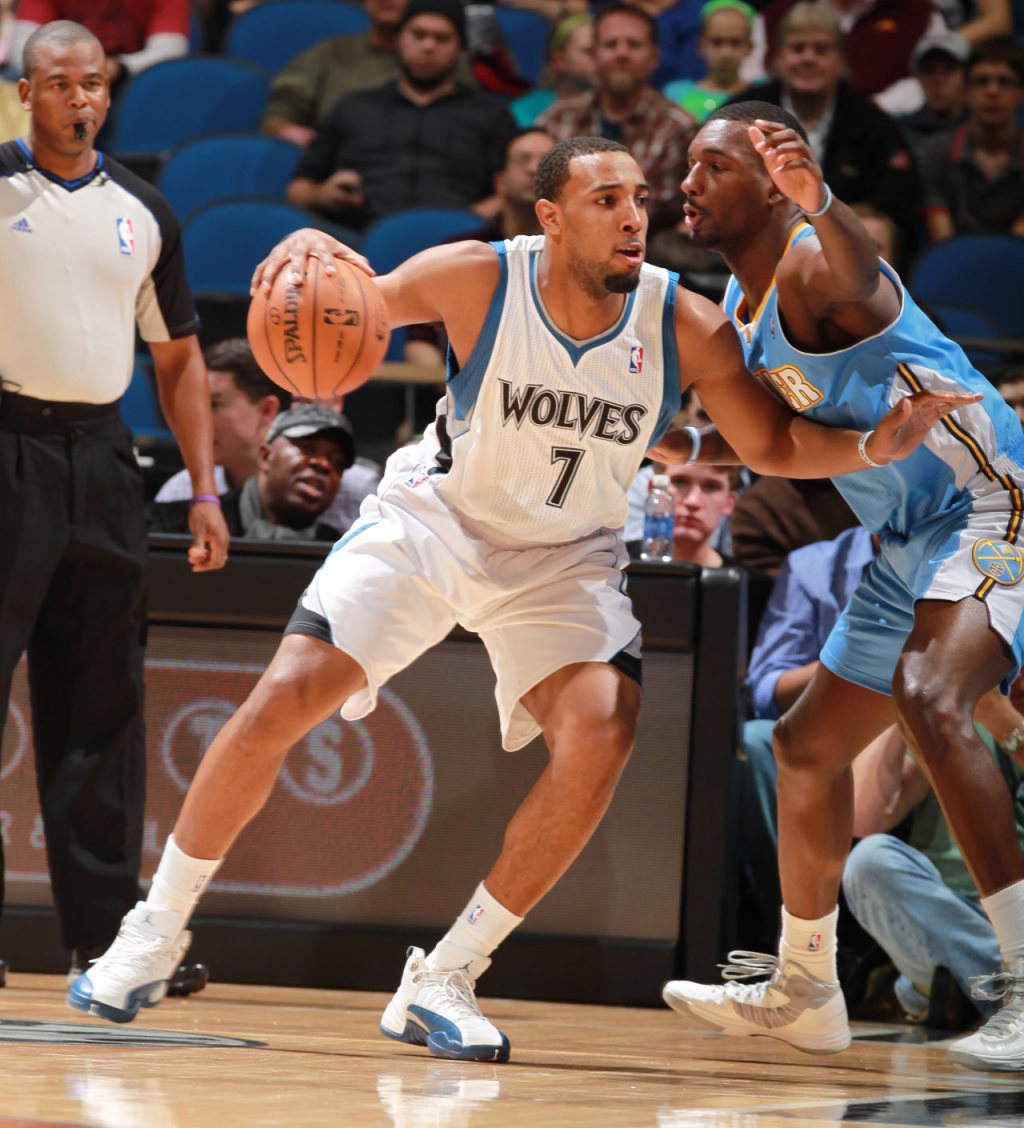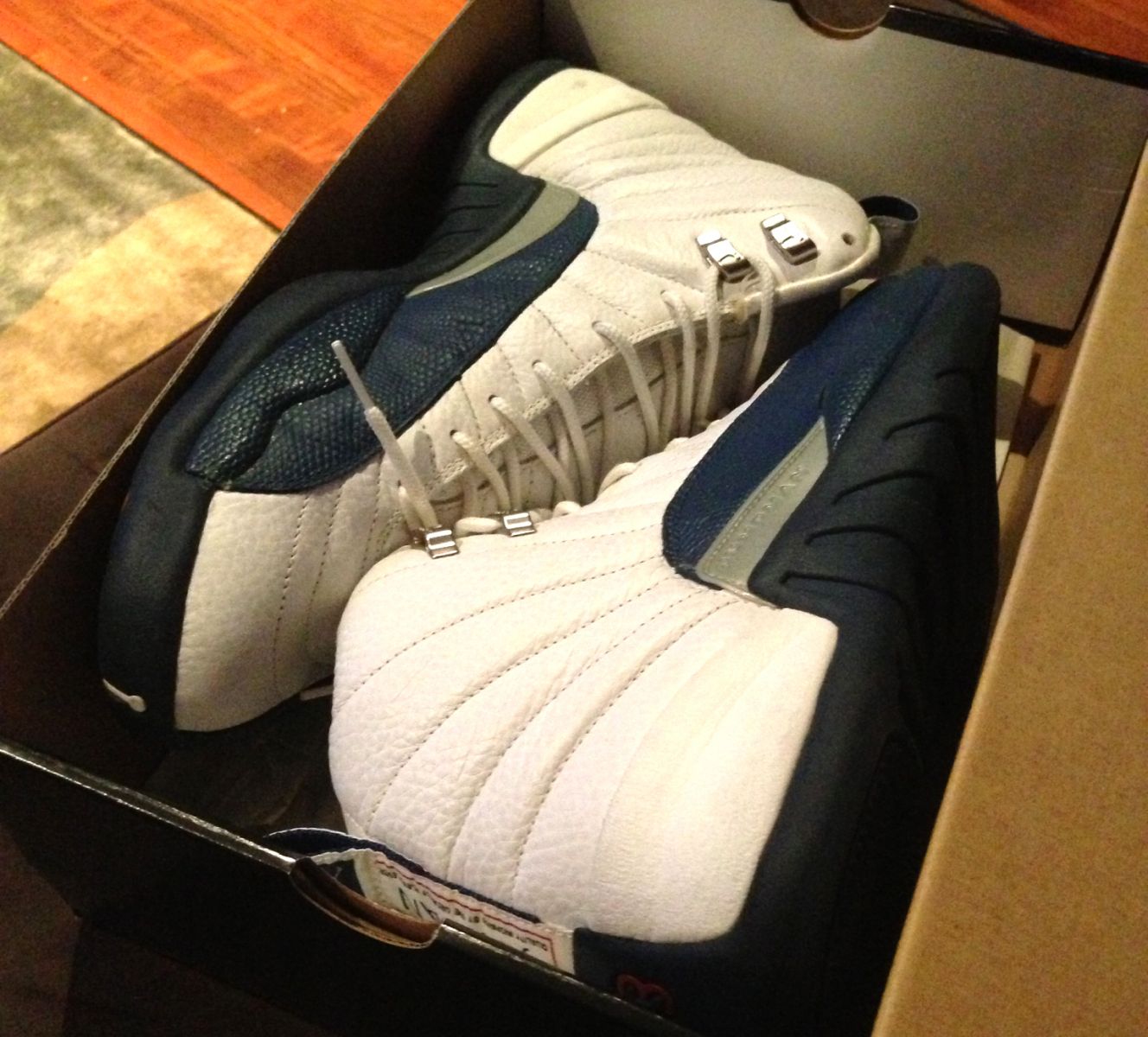 Air Jordan XII - Flint Grey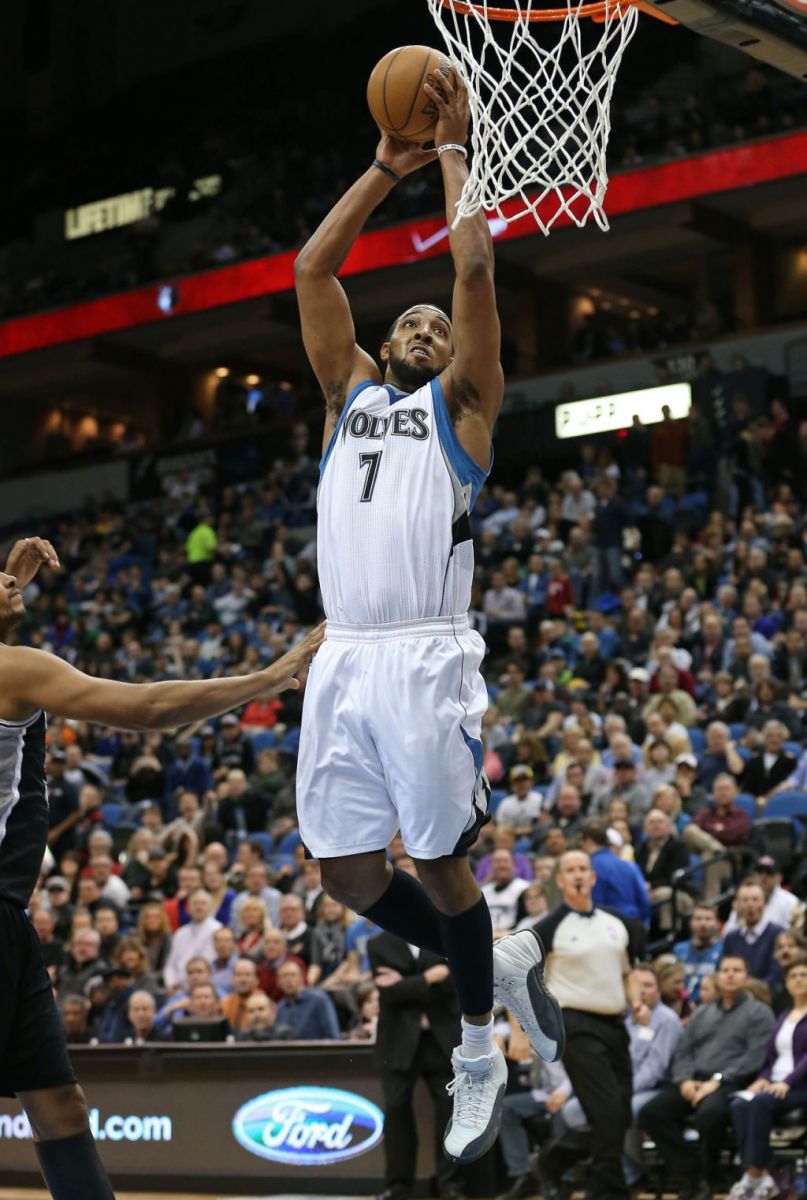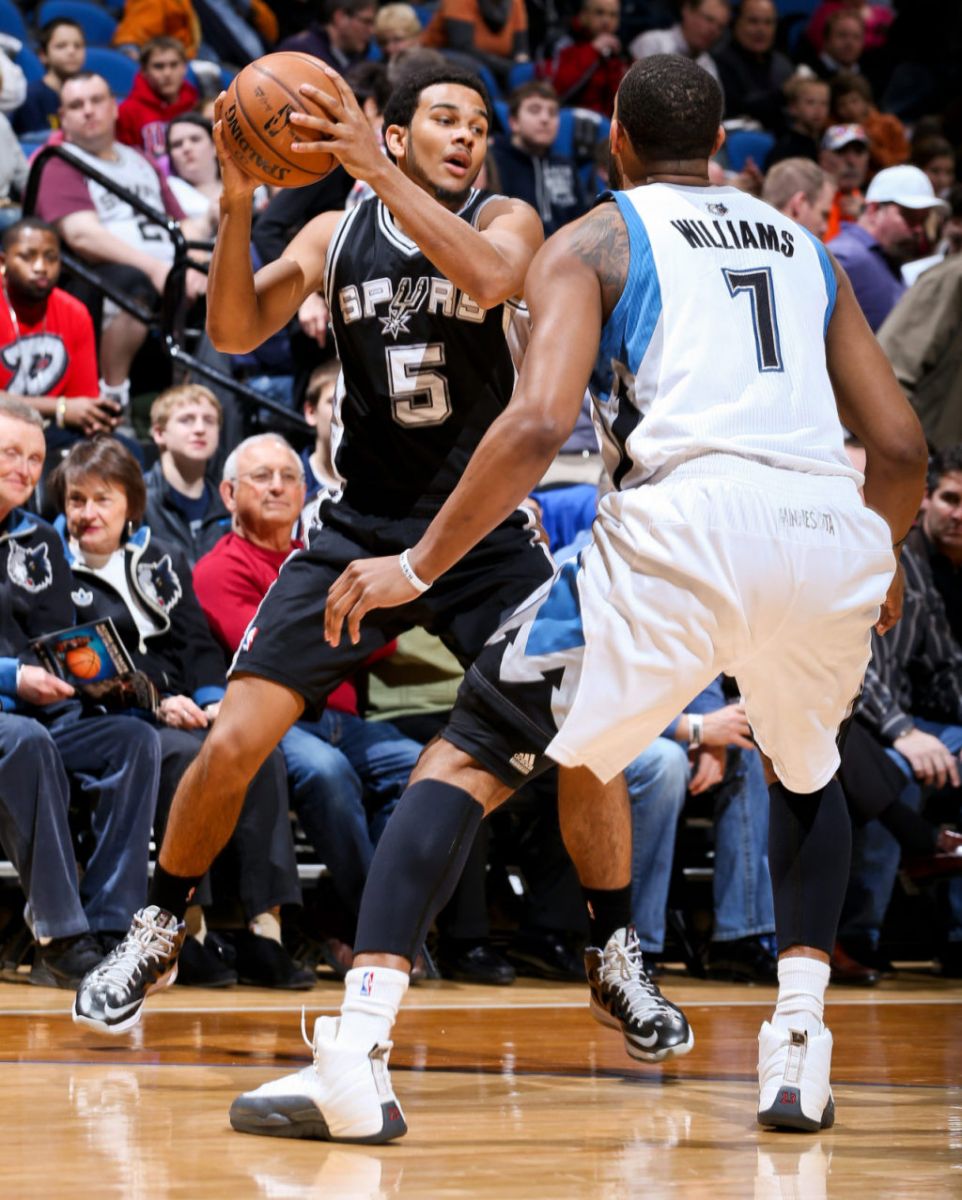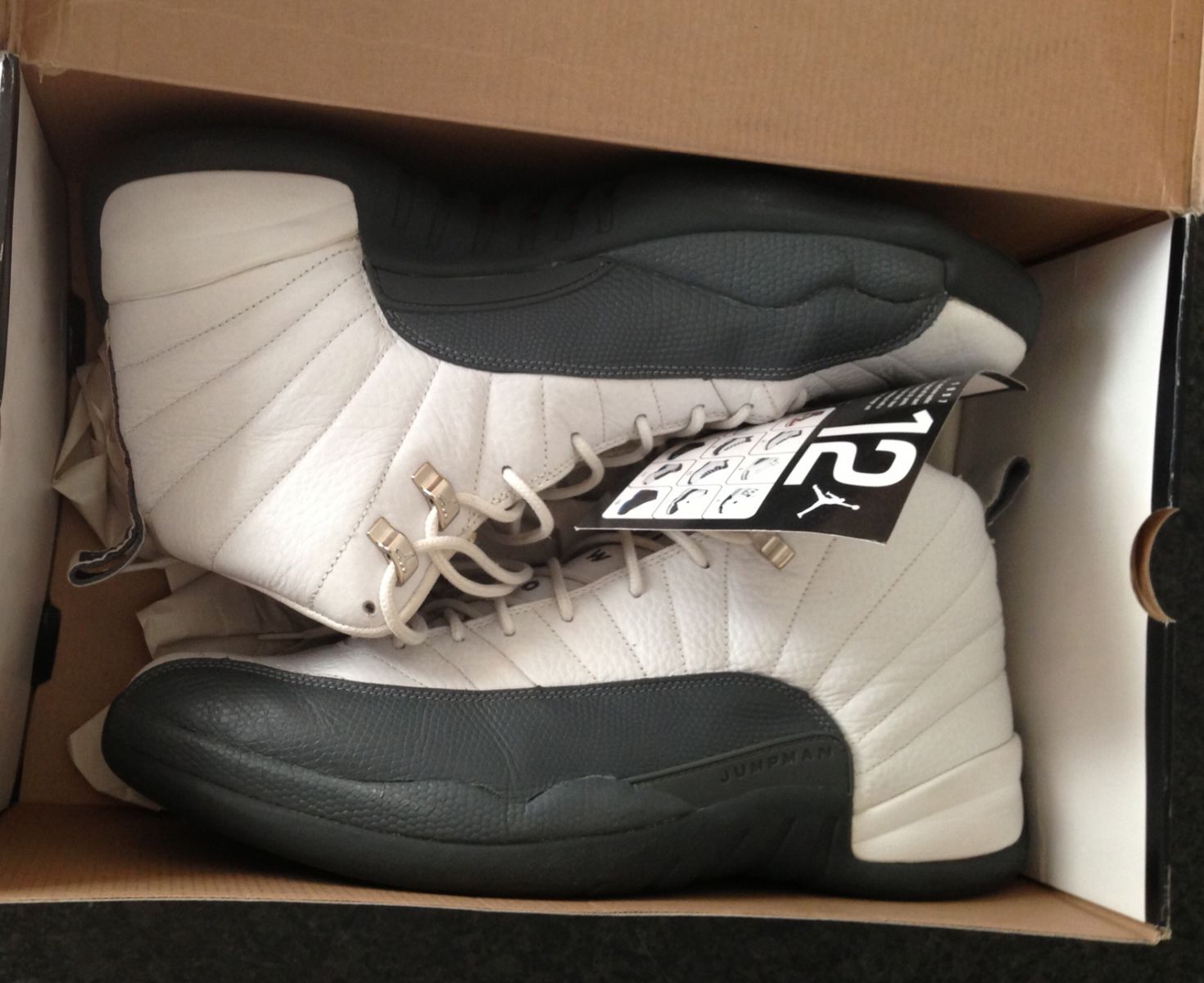 Air Jordan XI - Cool Grey / White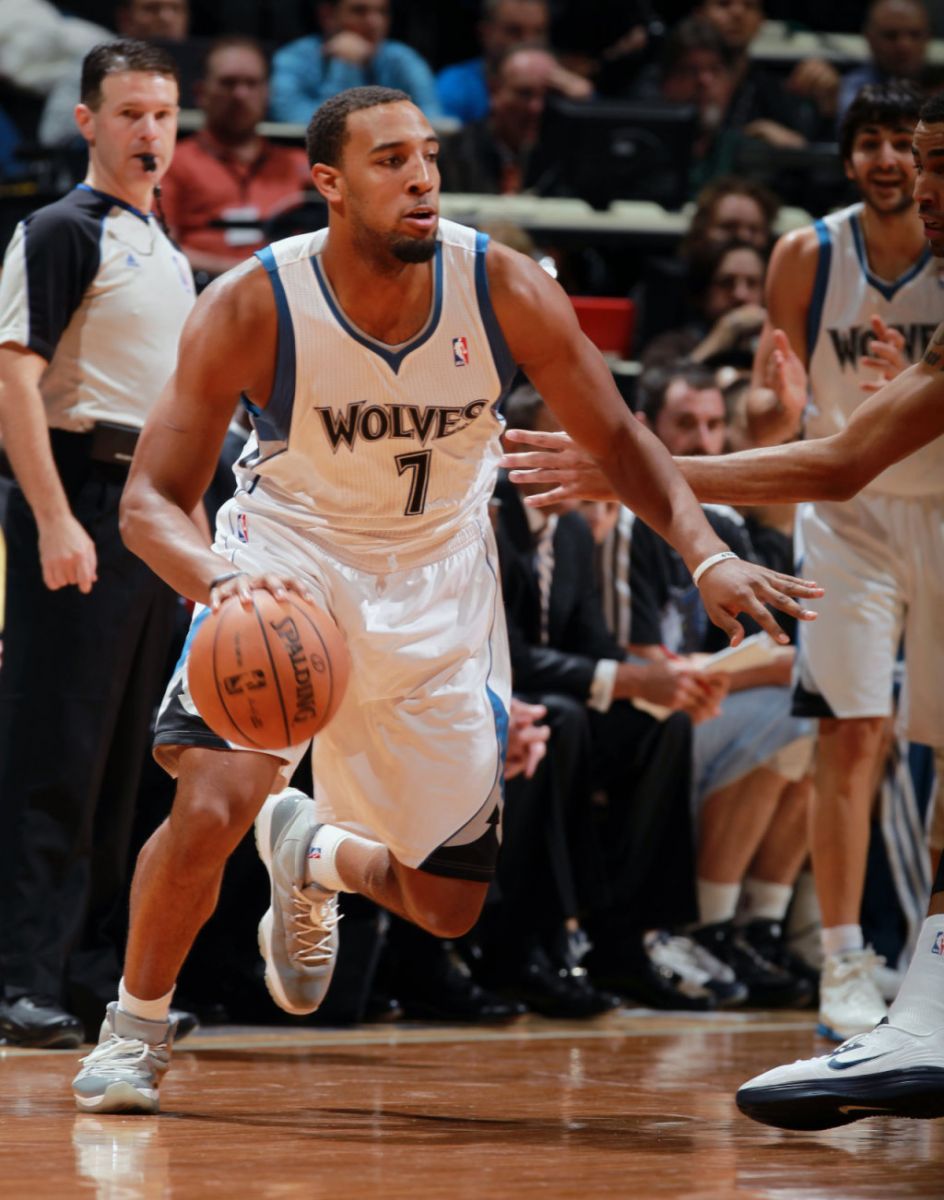 Air Jordan X - "Steel"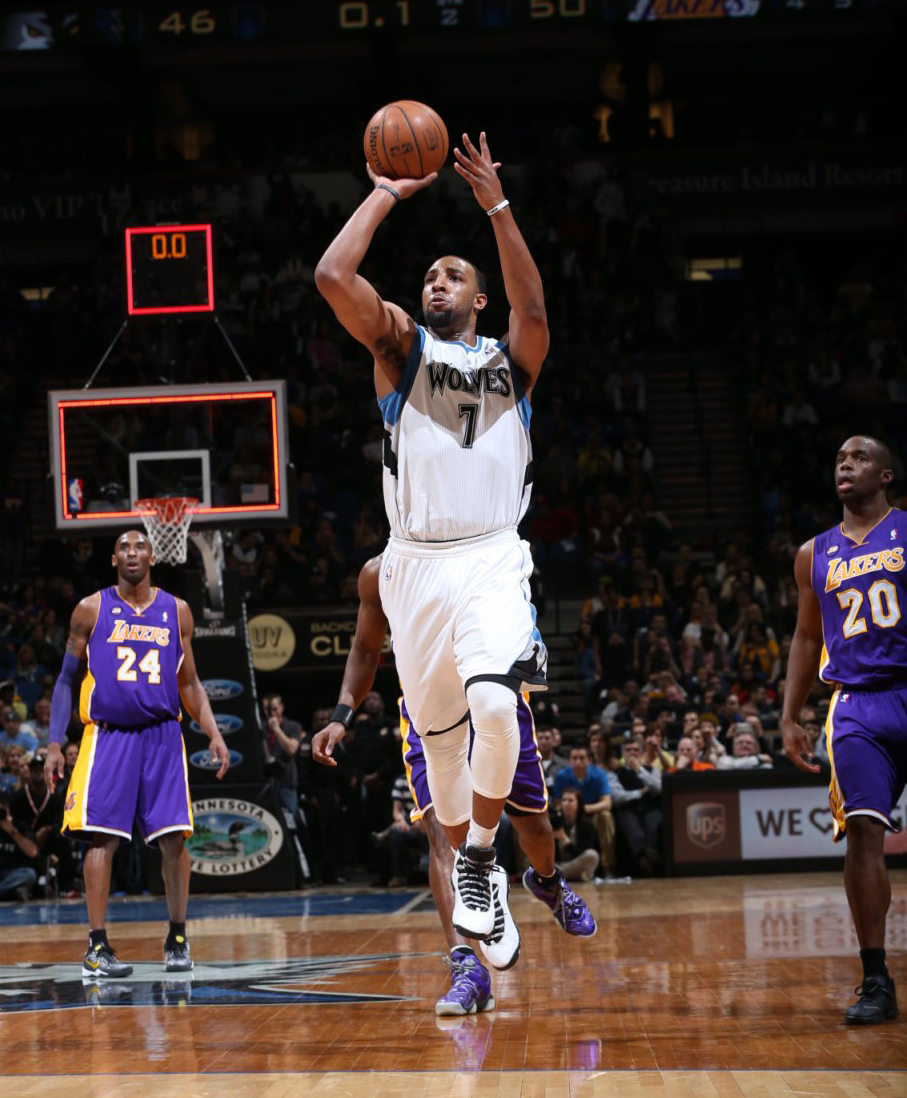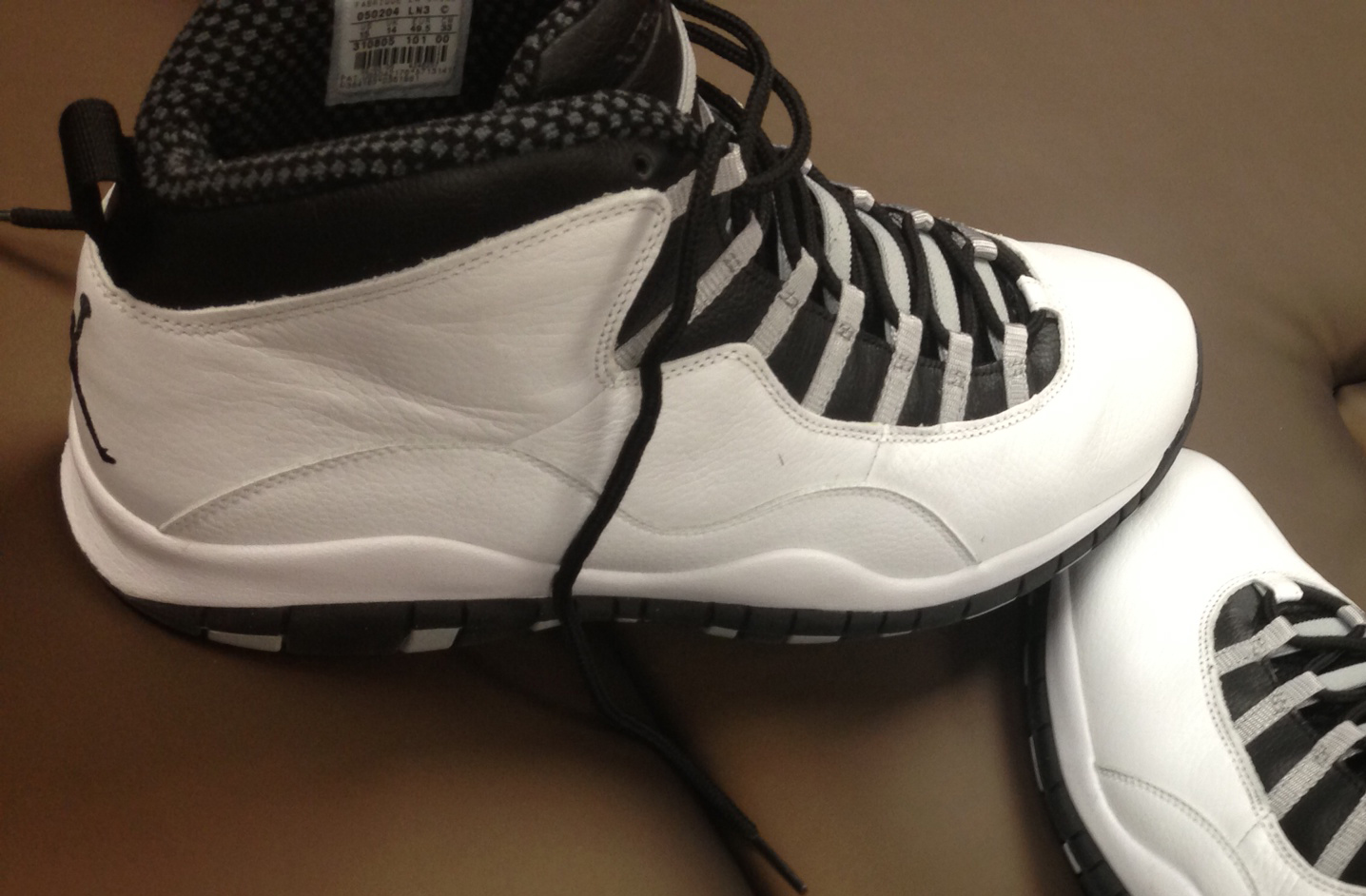 Air Jordan XX - CDP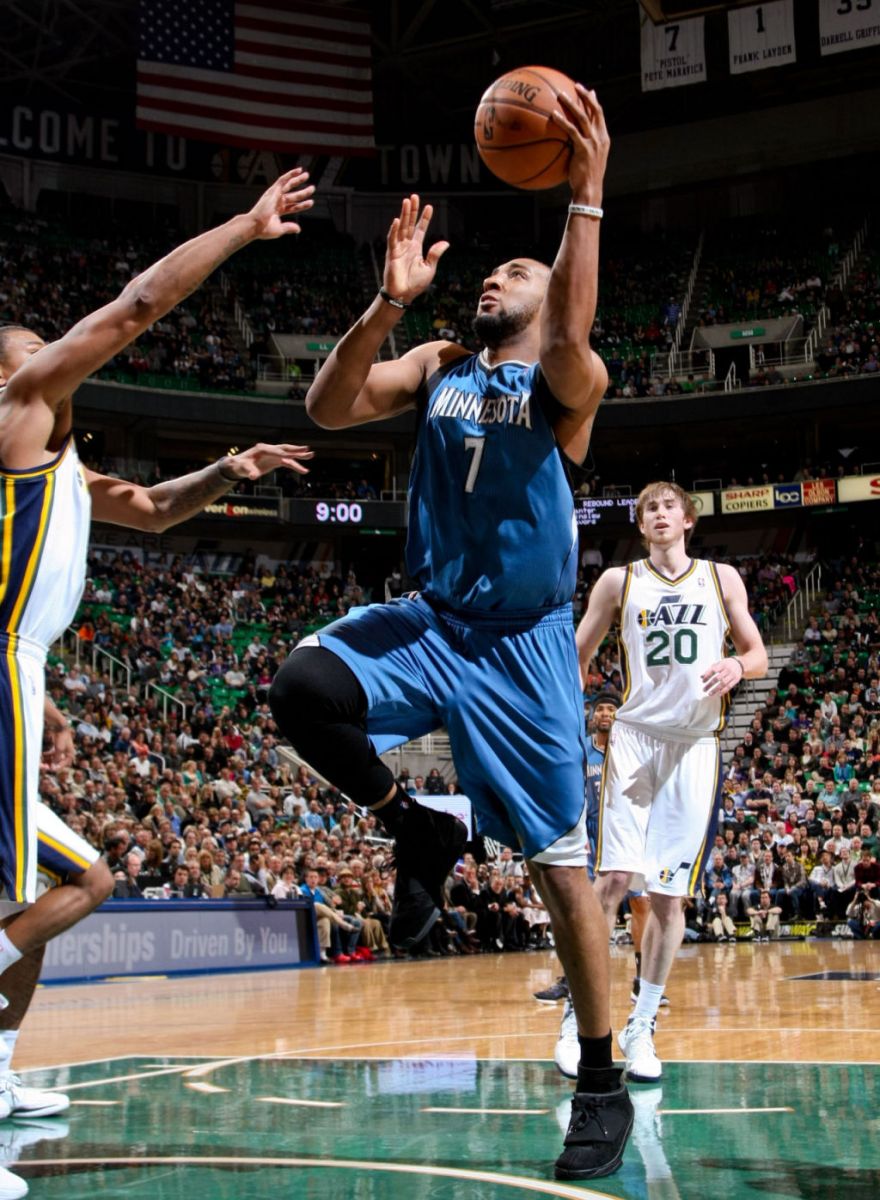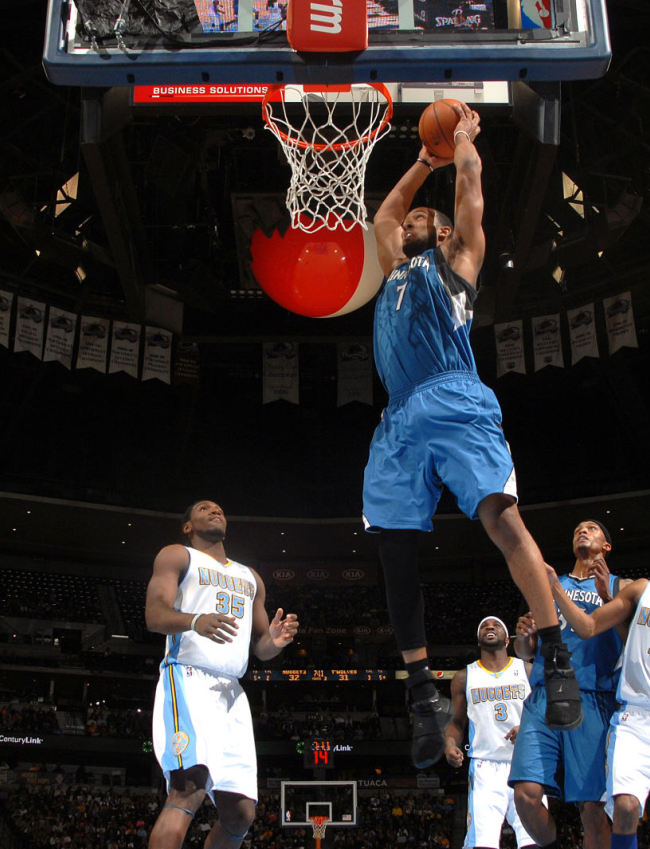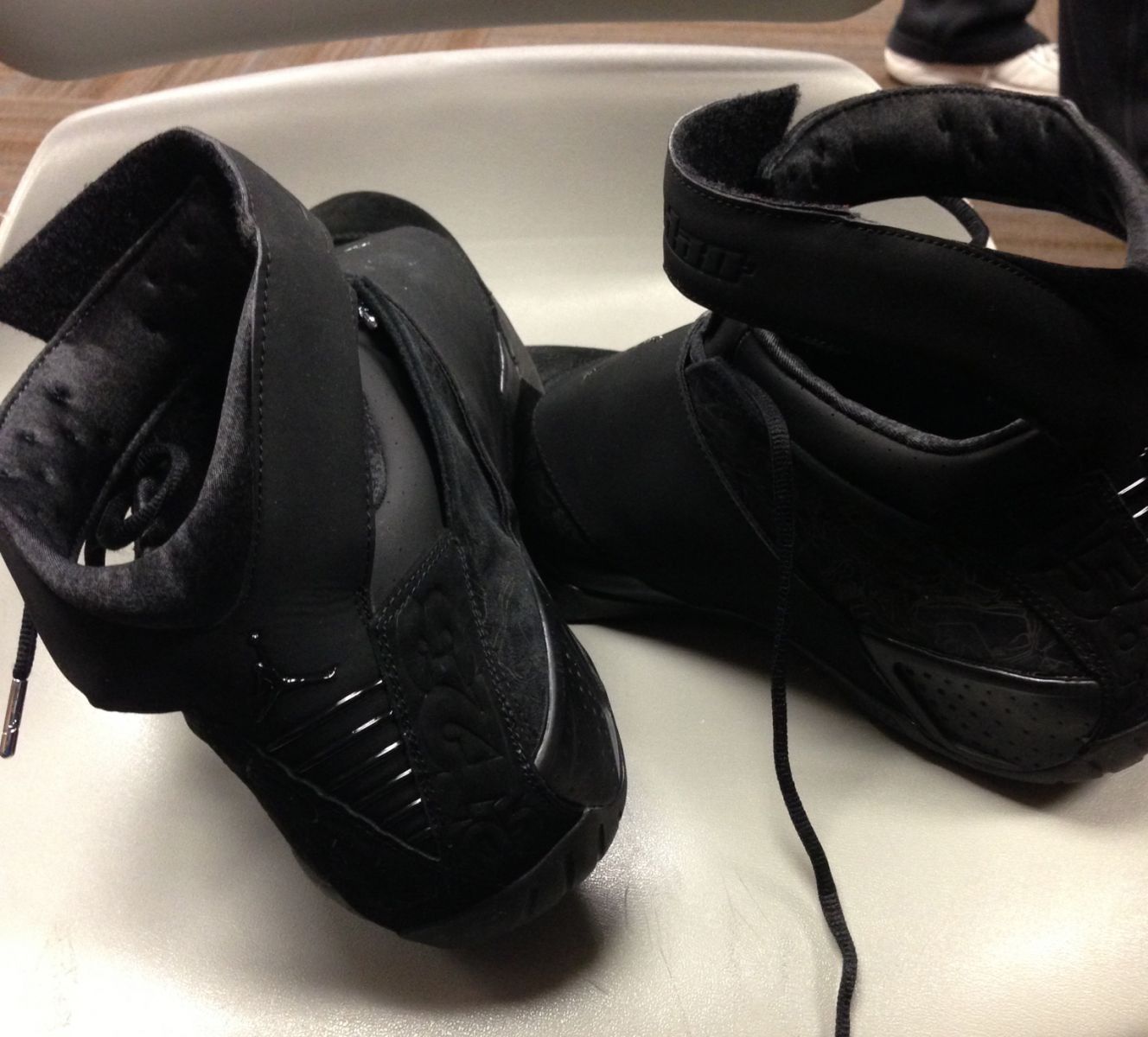 Air Jordan XIV - Graphite / Navy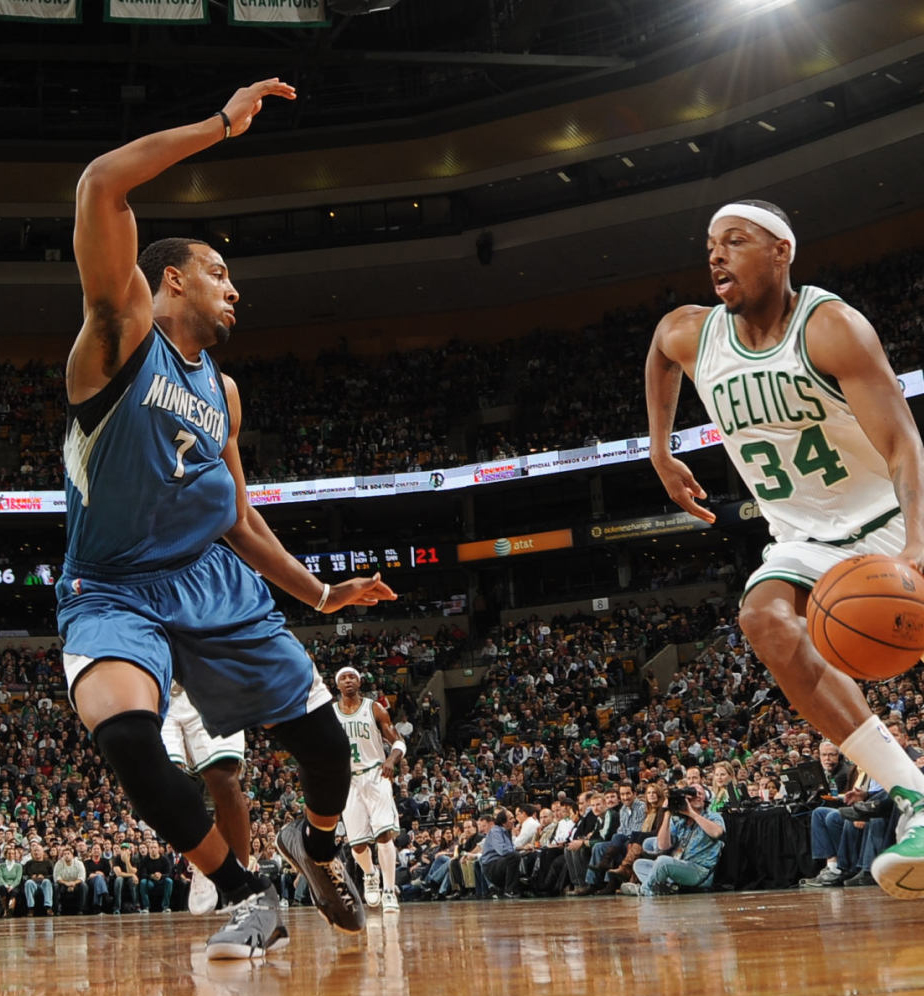 And now...the Top 10, according to Derrick:
10. Air Max LeBron VII "Red Carpet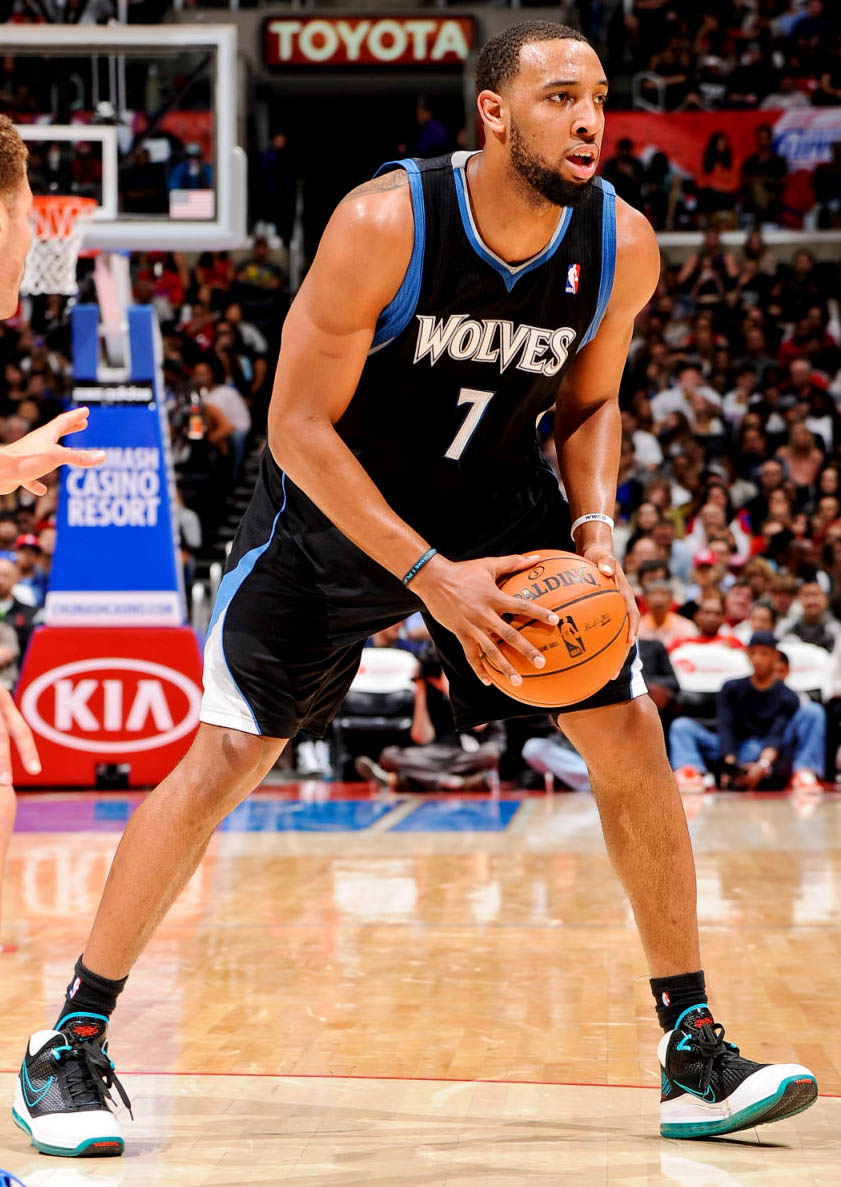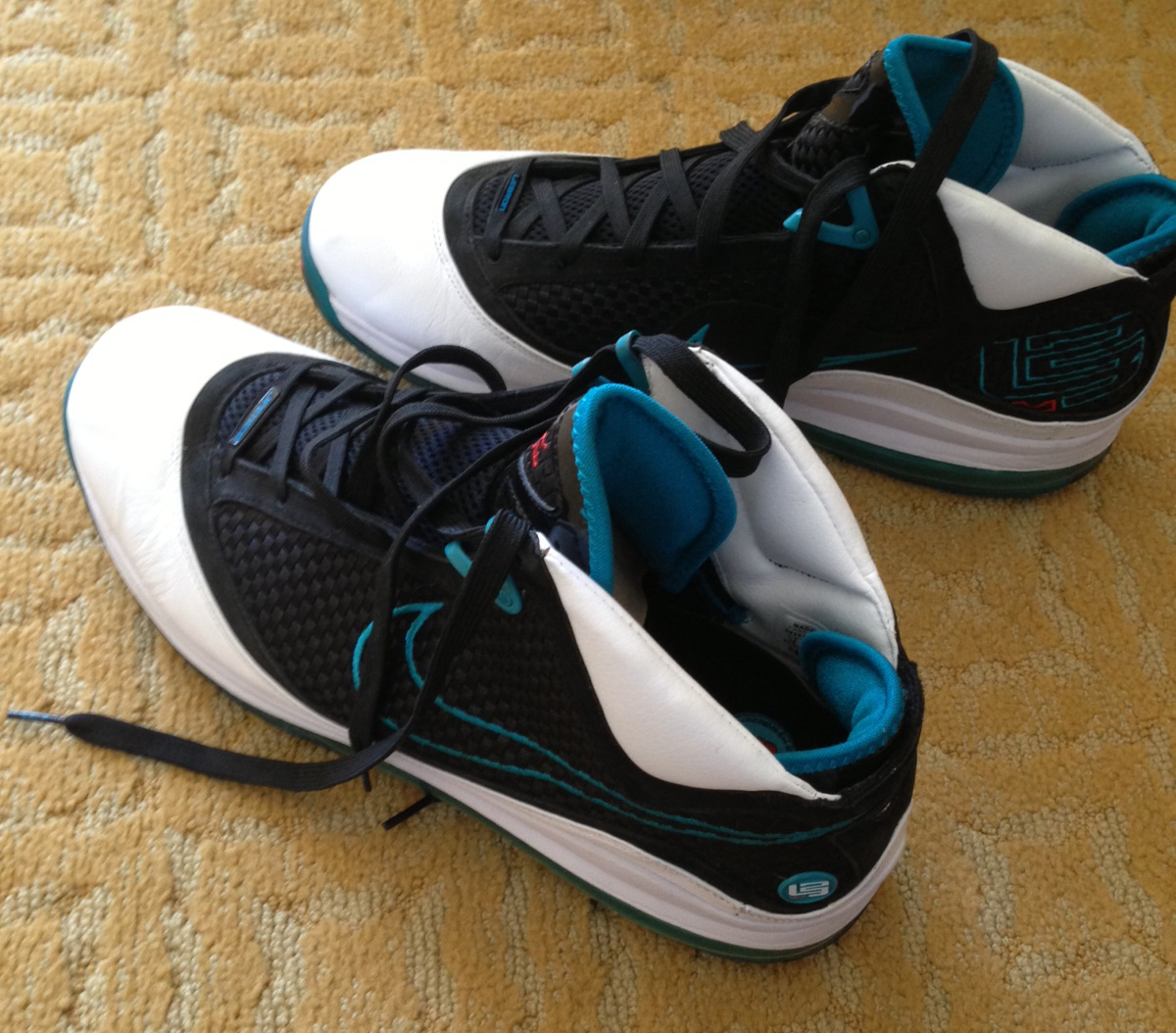 9. Air Jordan XVI - White / Midnight Navy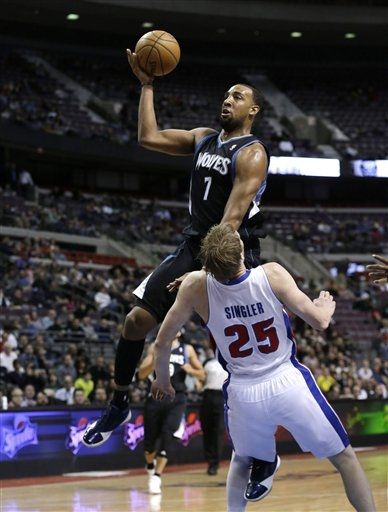 8. Zoom Kobe 1 "MPLS"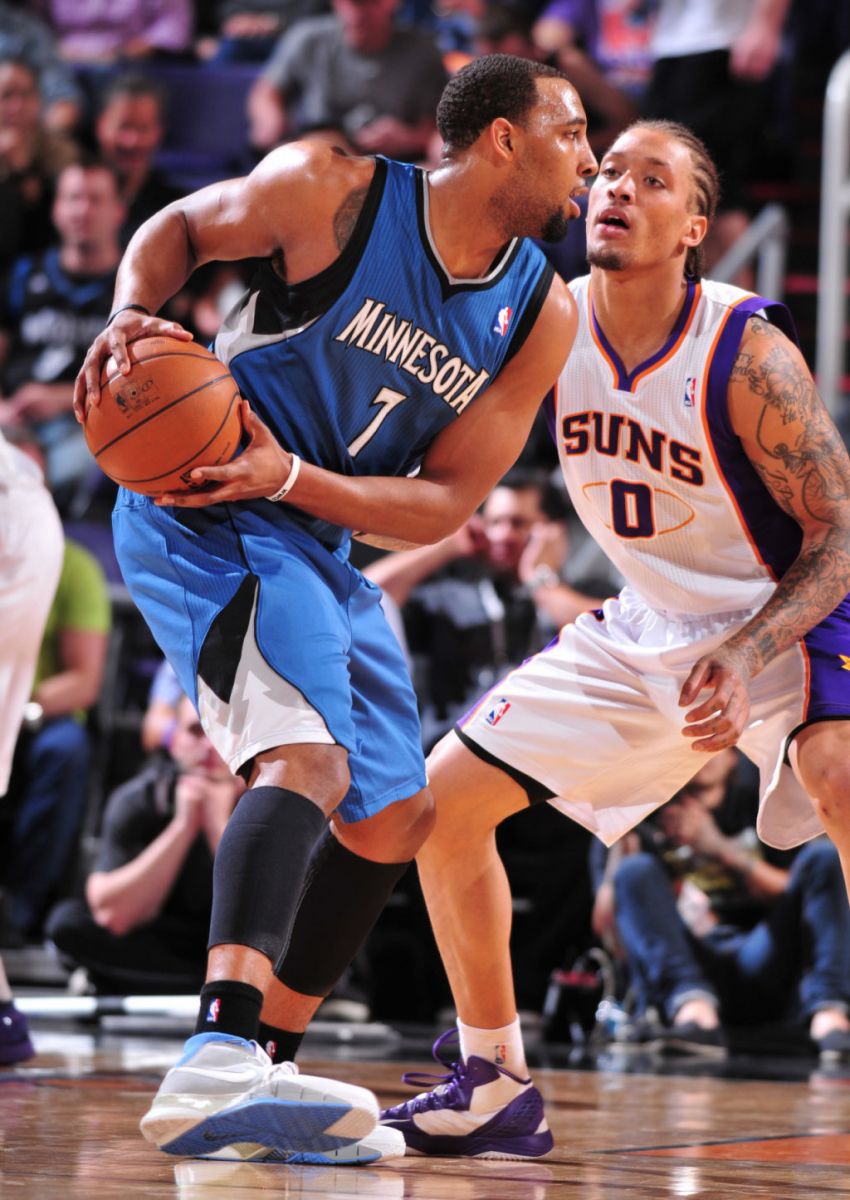 7. Flight One "Galaxy"
6. Zoom Rookie "Galaxy"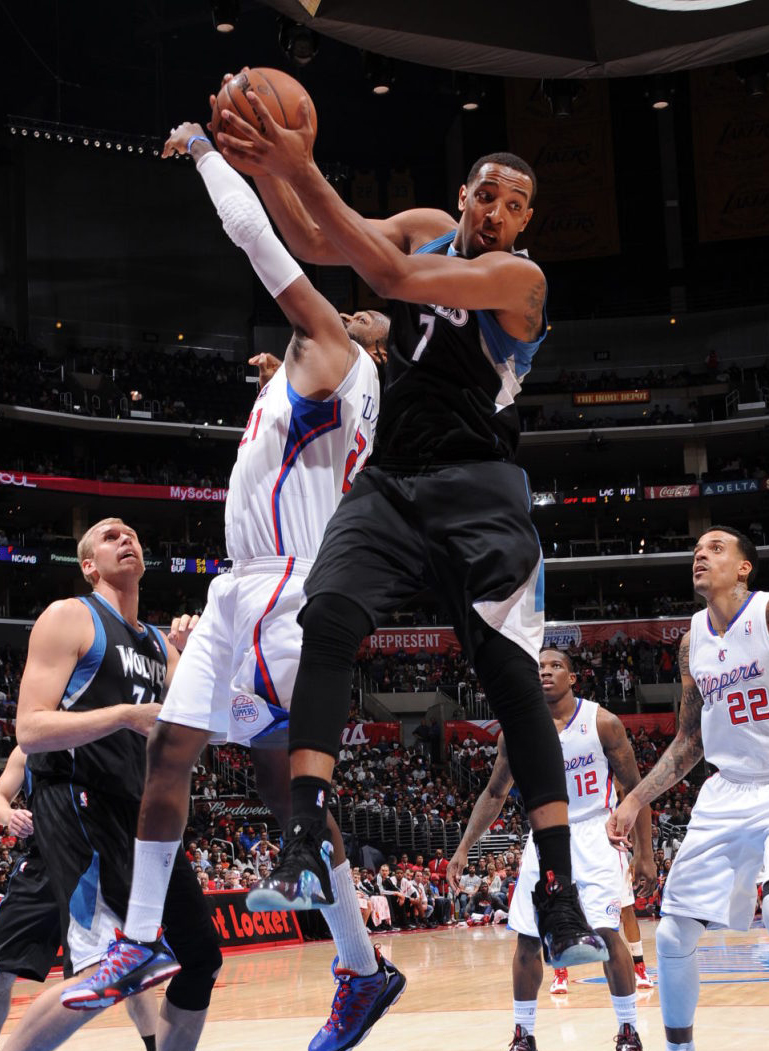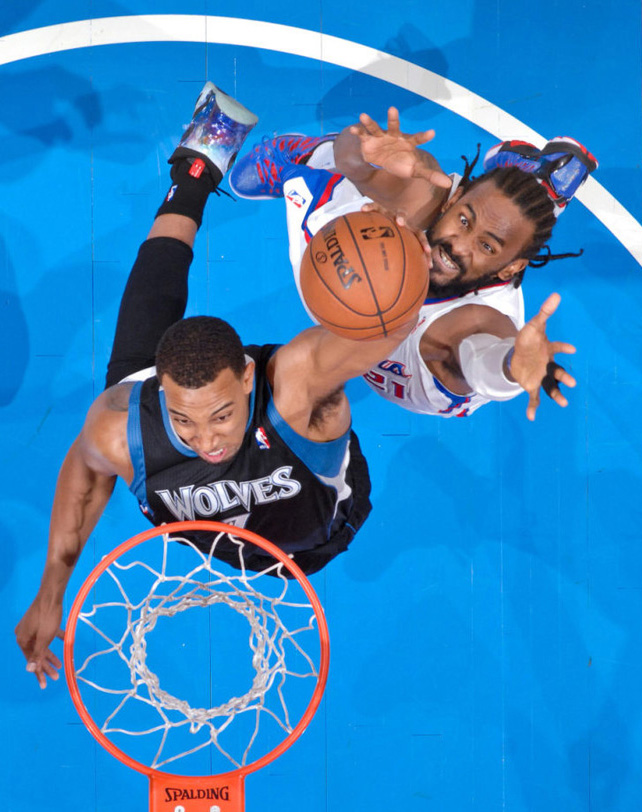 5. Air Jordan XX3 "Motorsports"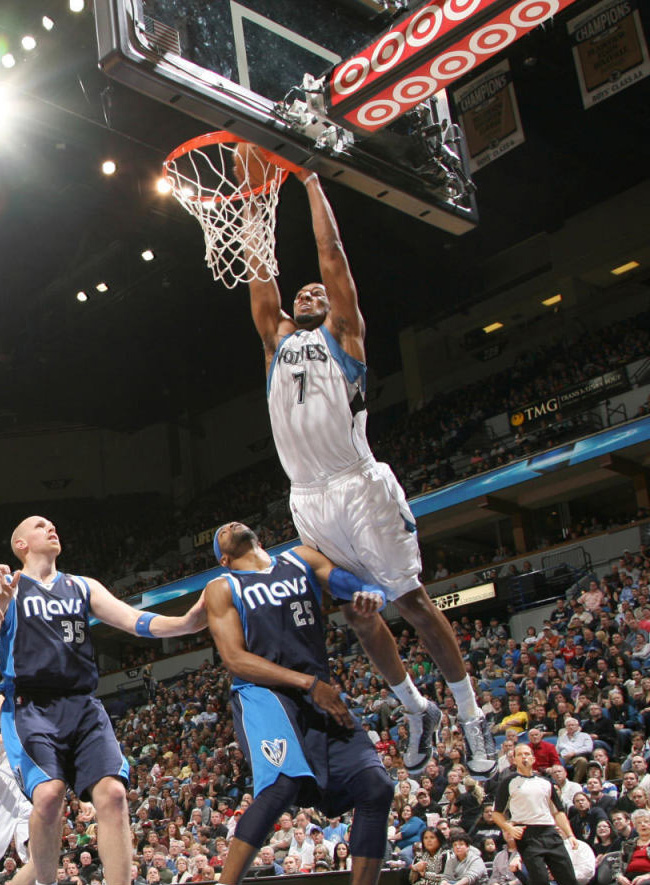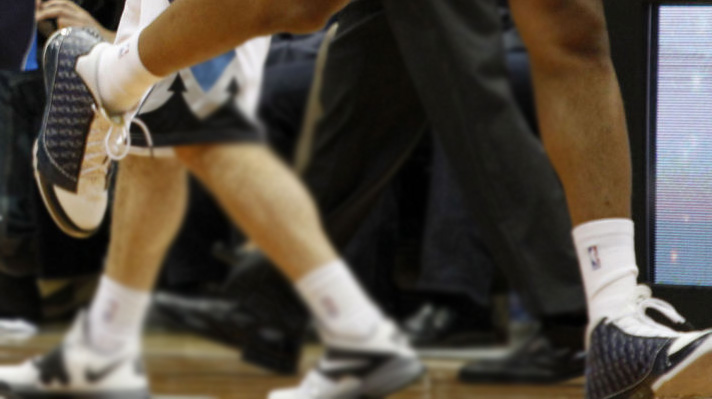 4. Air Jordan XVII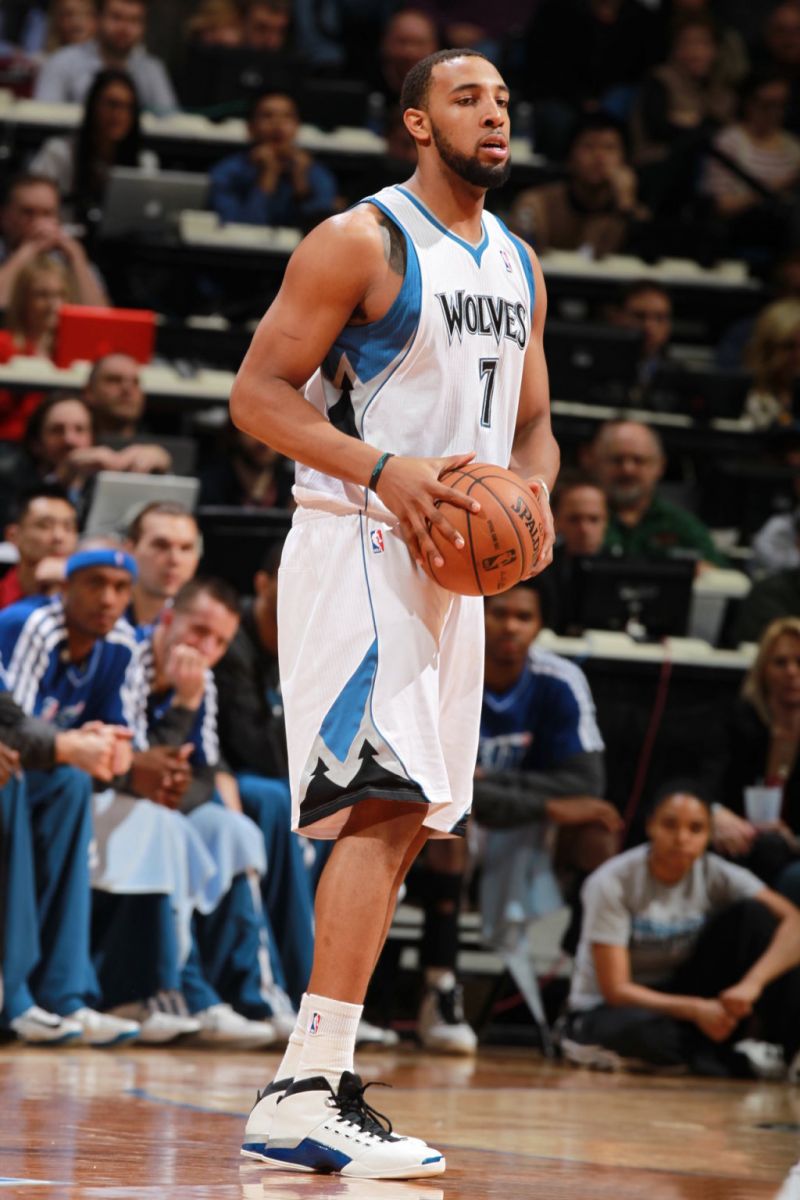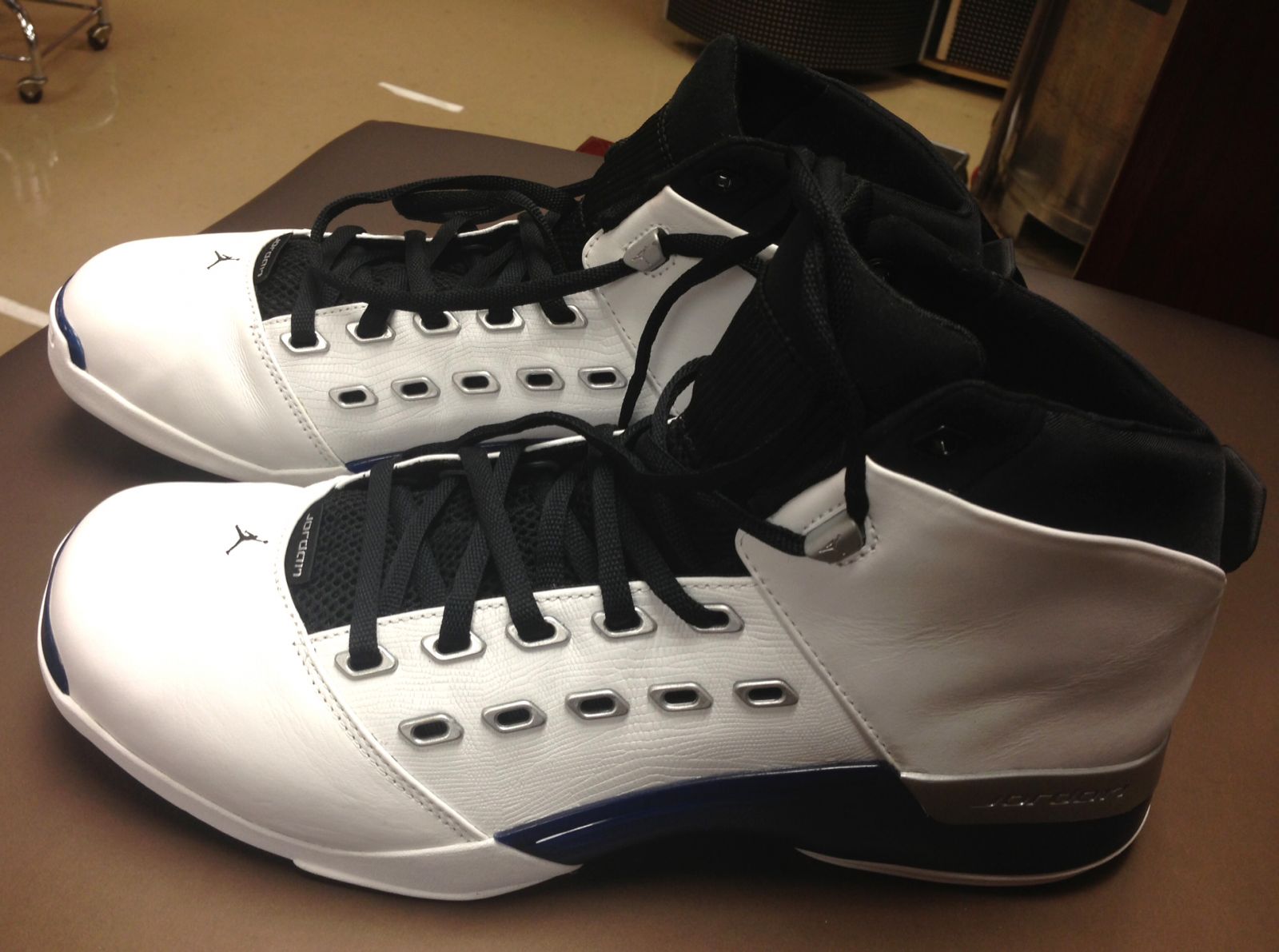 3. Air Flight One OG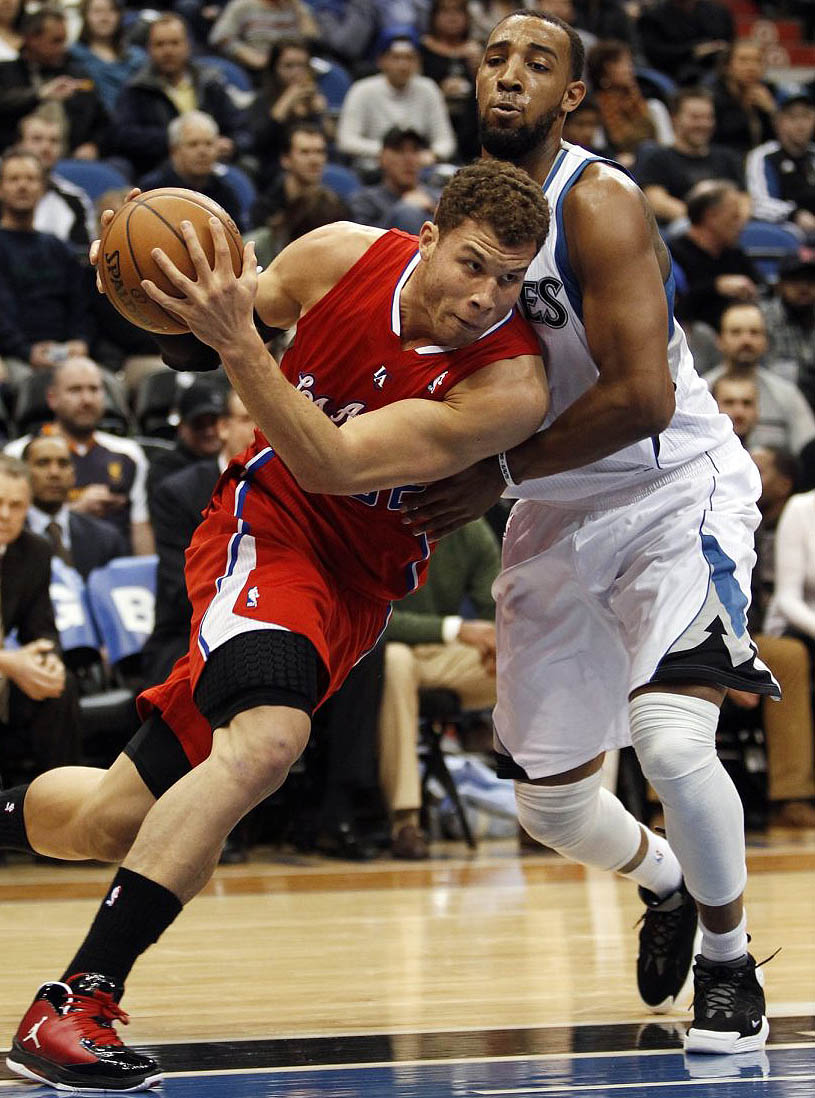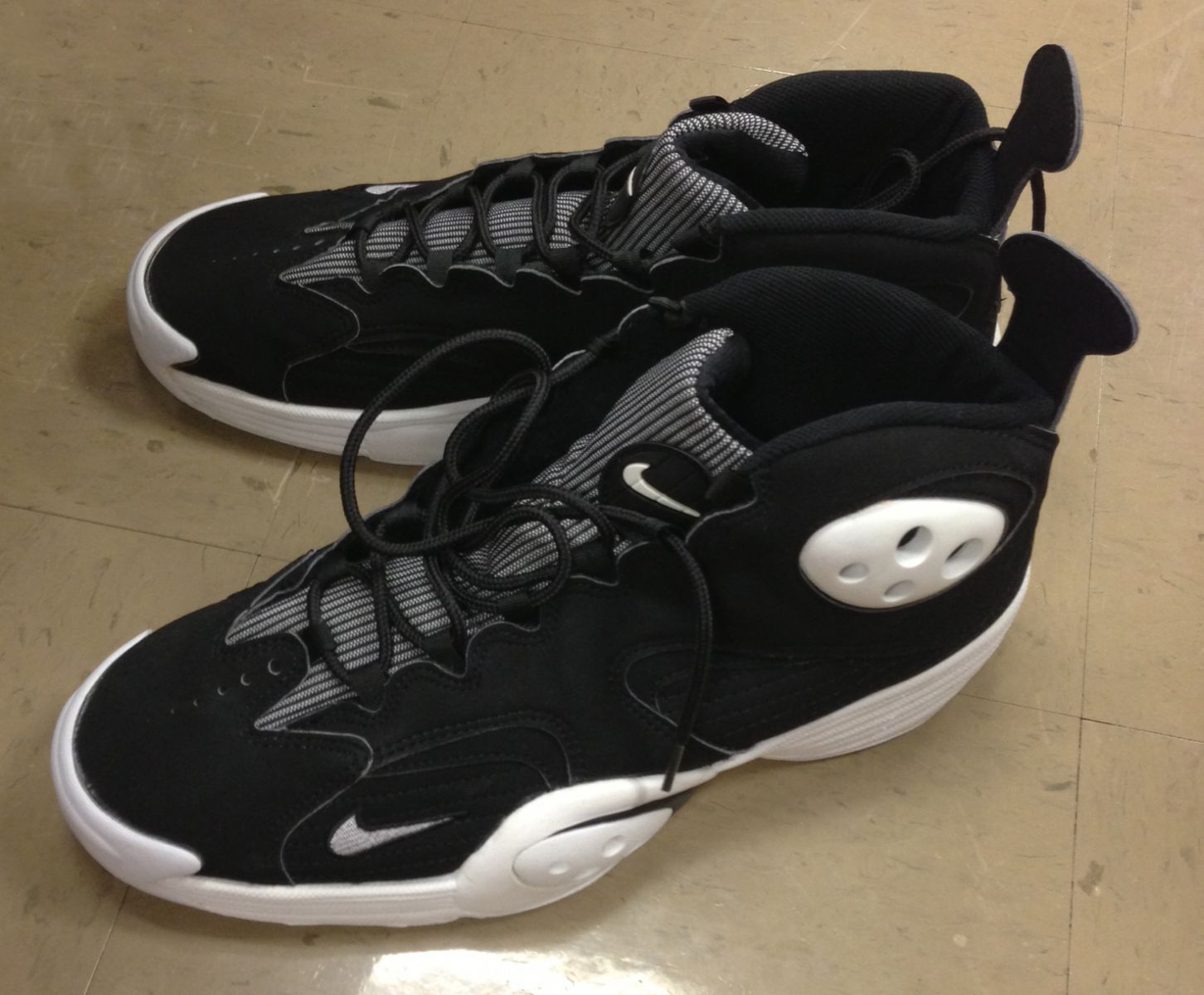 2. Air Jordan XIV "Oxidized Green"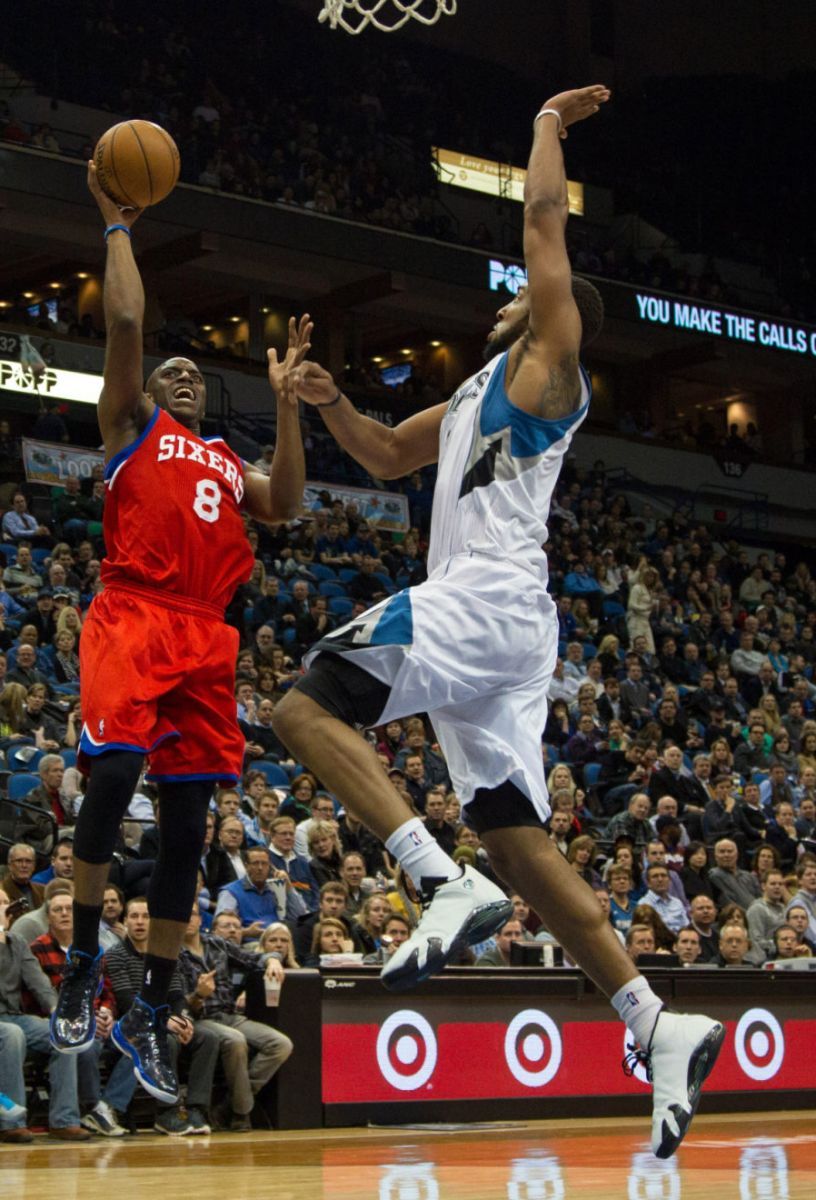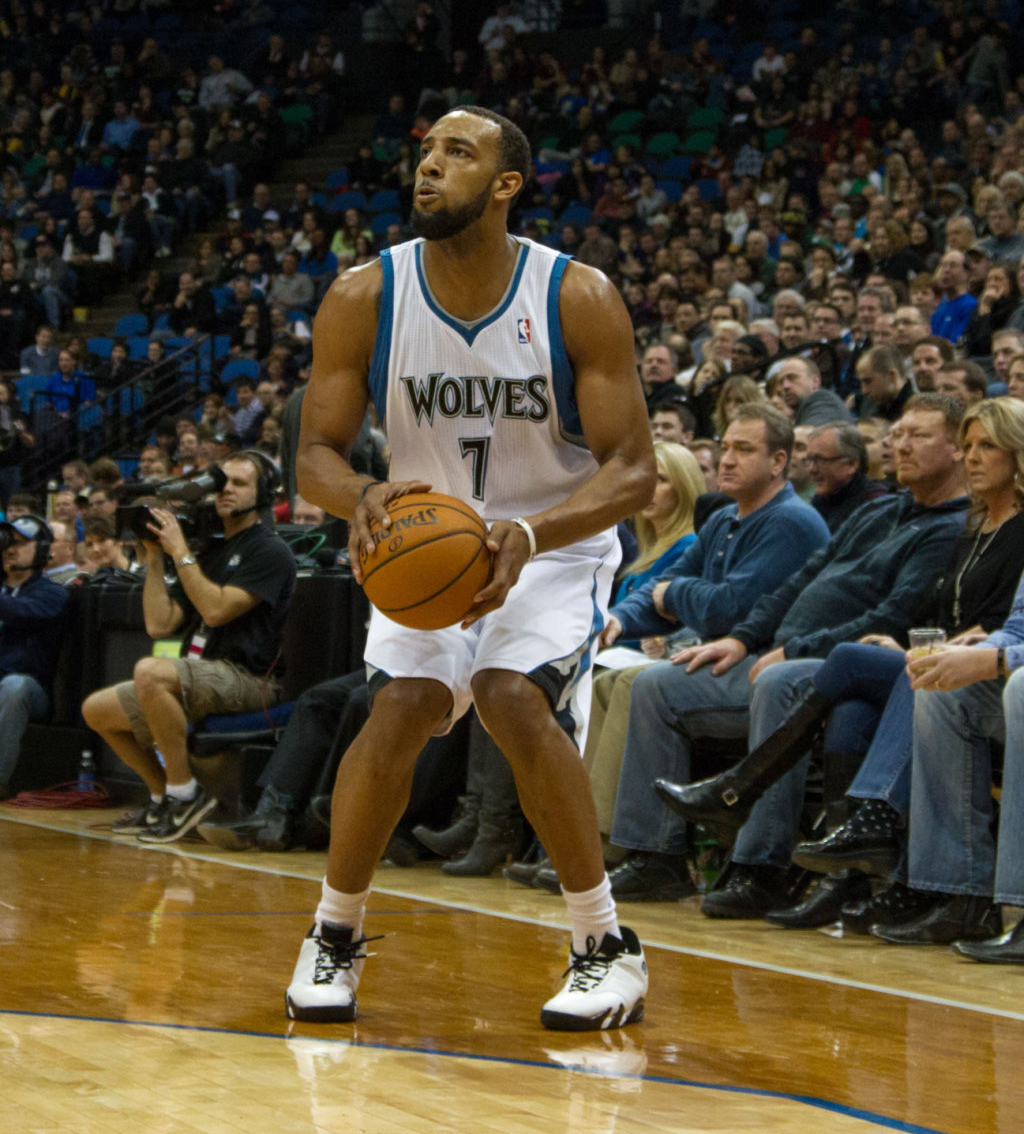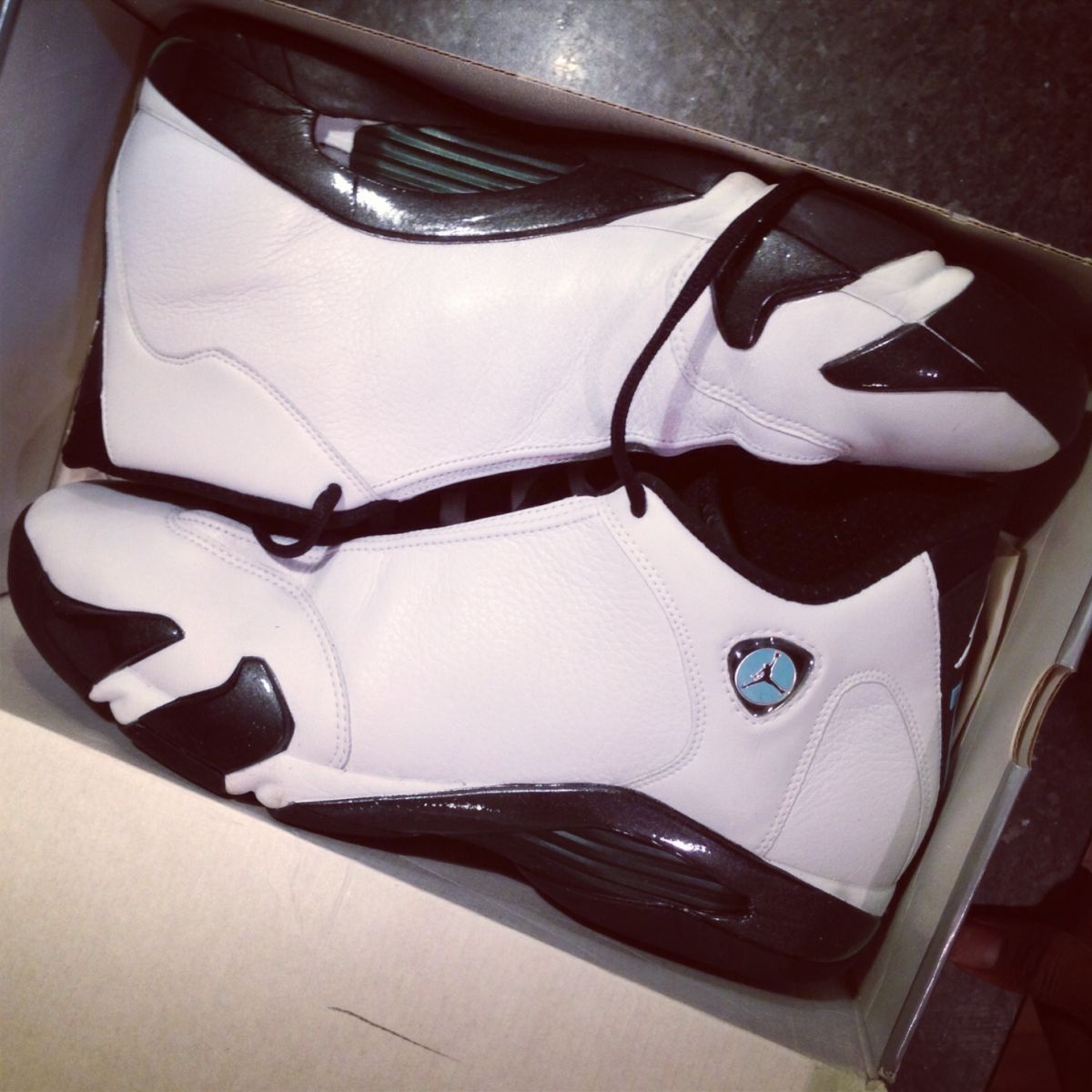 1. Air Jordan IV "Oregon"