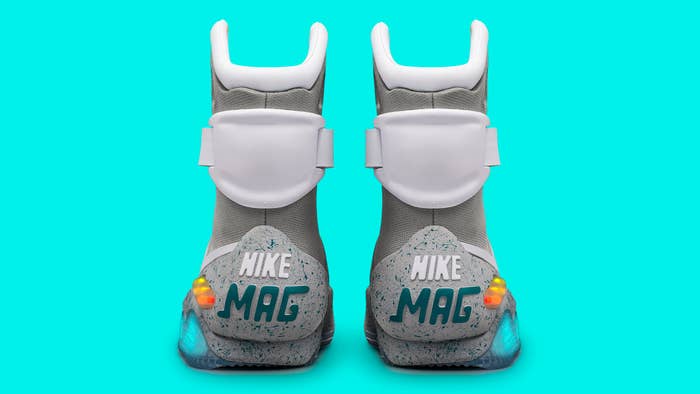 Nike has no shortage of iconic sneakers in its 50-year-plus history, but few have transcended into pop culture on the level of the Nike Mag. The sneaker was made famous thanks to it automated lacing seen in the 1989 movie Back to the Future Part 2, but never technically existed until 22 years later when Nike finally launched it for the first time on Sept. 8, 2011.
Much like the original from the movie, that version didn't actually have functional auto lacing, but it did light up, and it inspired collectors to spend big money in order to acquire a pair. 1,500 pairs were auctioned off on Ebay (along with a handful of pairs individually auctioned at international events) with the entirety of the proceeds going to the Michael J. Fox Foundation for Parkinson's research.
Despite the huge success of the initial auctions (which raised a reported total of $9.4 million when combined with additional donations), fans still clamored for a fully functional pair of auto-lacing Mags. That wish finally became a reality in 2016 when 84 of 89 self-lacing pairs made were raffled off via $10 tickets. This time around, the campaign raised an additional $6.75 million for Parkinson's research.
While a tremendous amount of money has been raised for charity thanks to the Nike Mag, Parkinson's research isn't the only entity that's benefited from the Nike Mag. Resellers of the shoe have seen major returns on their investments.
In honor of the 28th anniversary of Back to the Future Part 2's original launch, and the world's introduction to the Nike Mag, we're taking a look at the current resale value of both versions of the shoe. And if the real thing is a little steep for your bank account, we've included some notable alternatives to get a similar look for a lot less.
Nike Hyperdunk Supreme 'McFly'
Nike Mag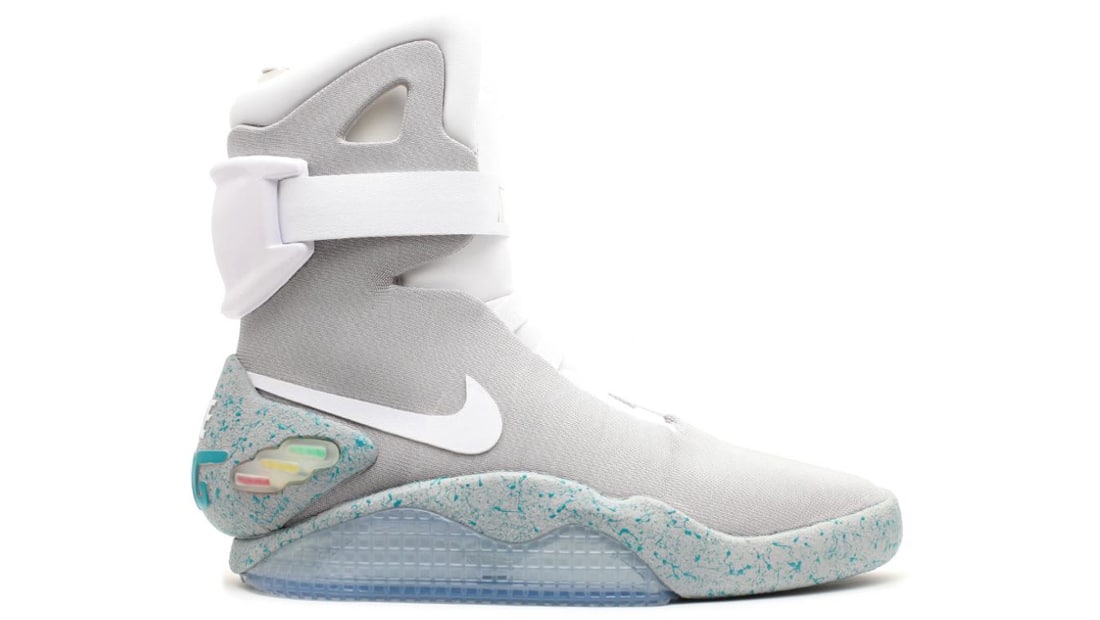 Back to the Future 2 Light Up Shoes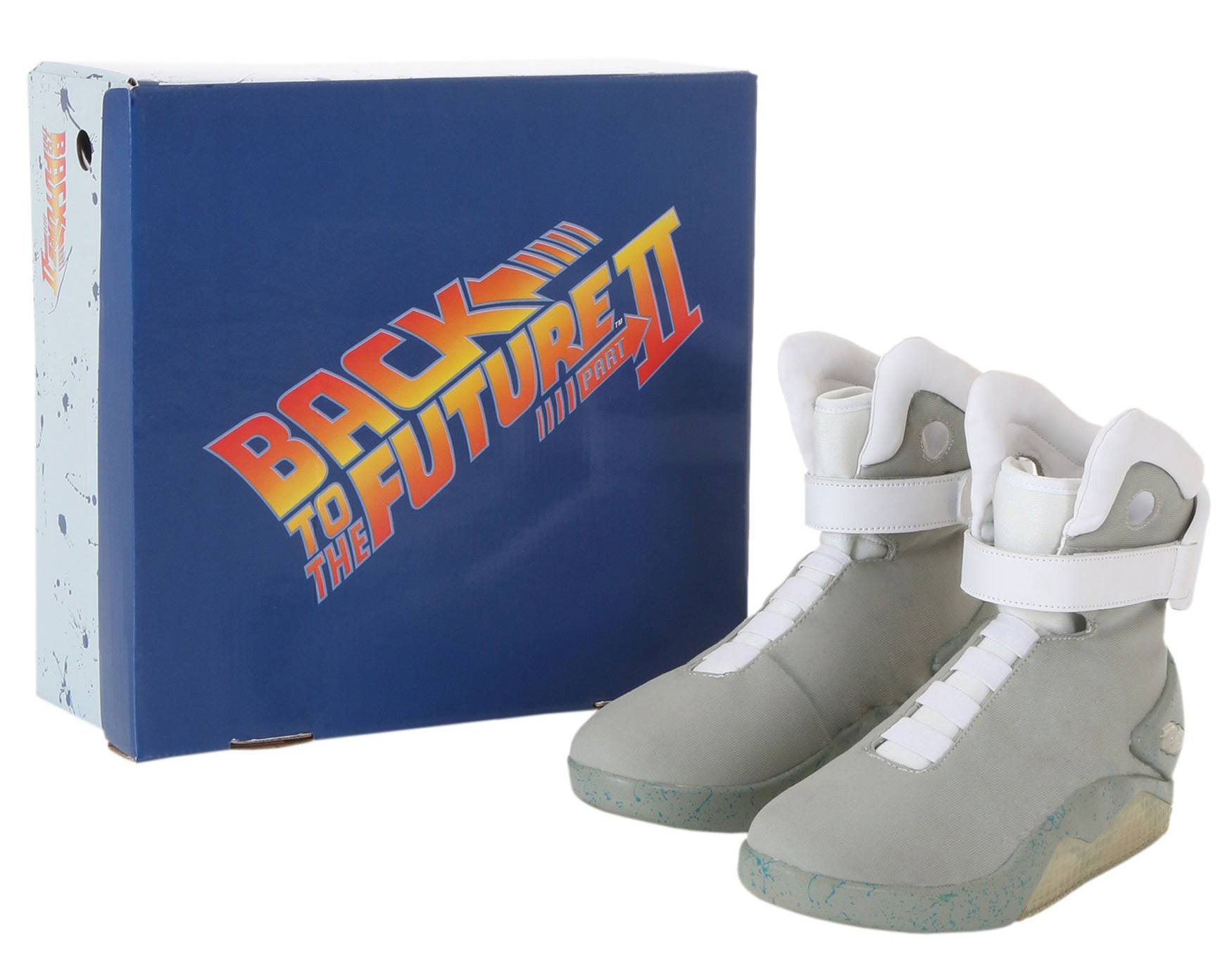 Nike SB Dunk Low 'Mcfly'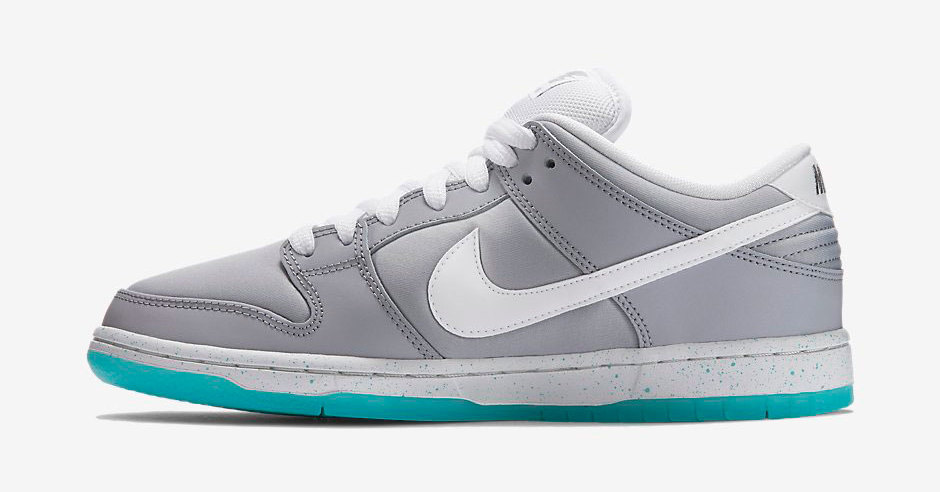 Auto-Lacing Nike Mag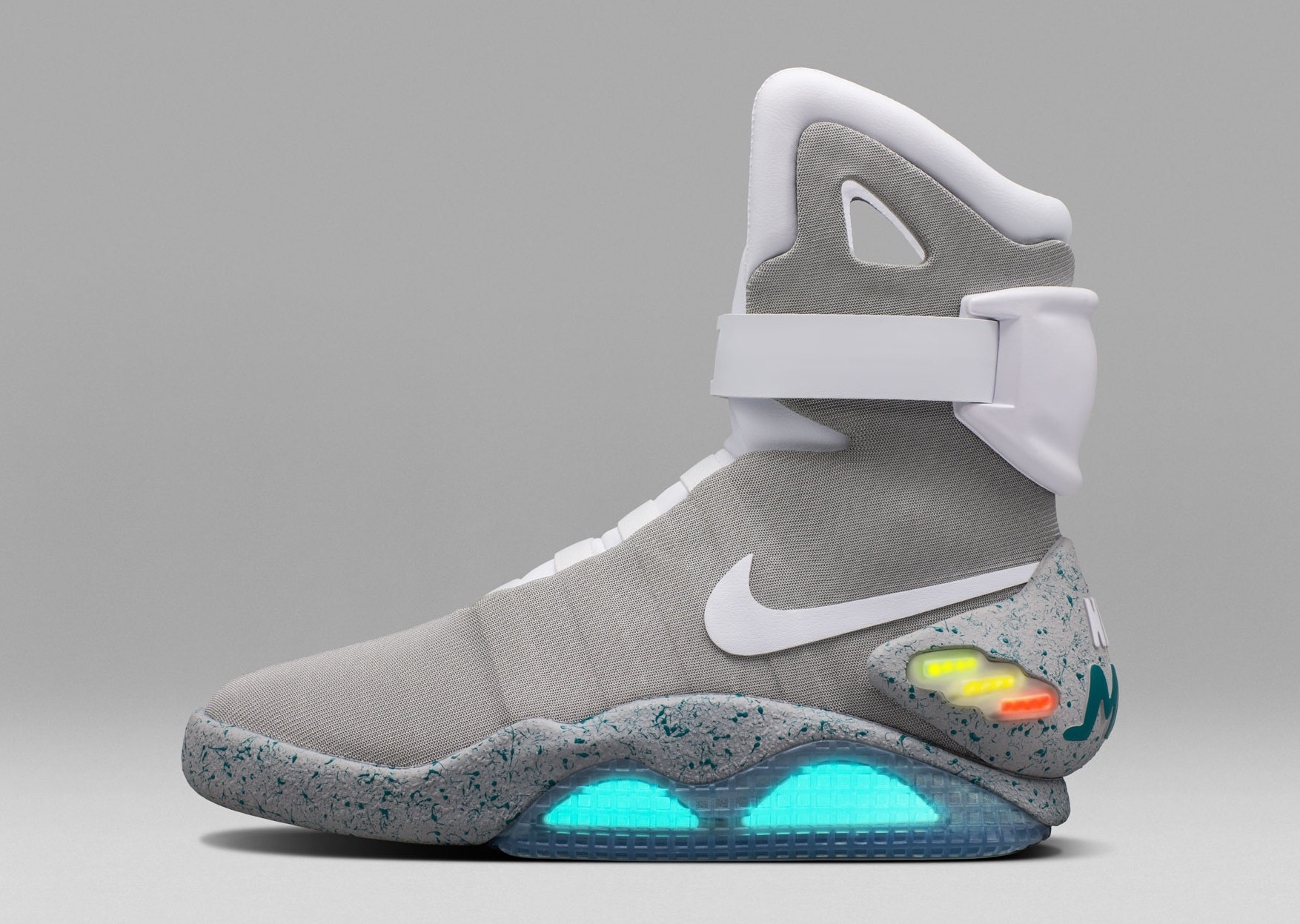 Nike LeBron 14 'Mag'