1.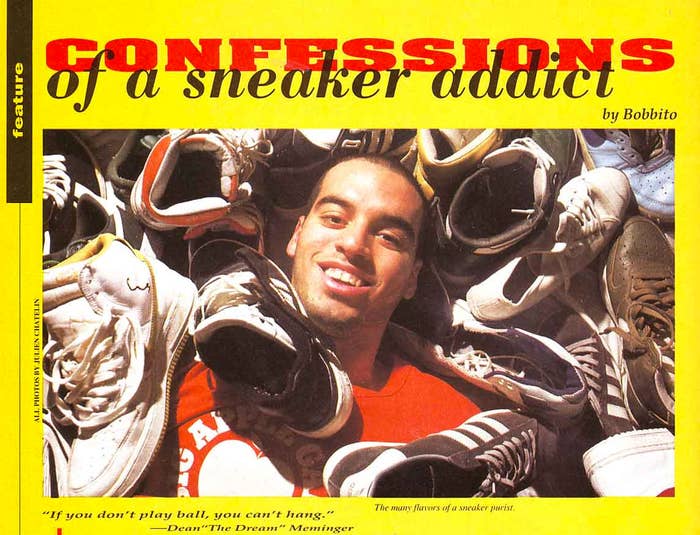 by Pete Forester
In May of 1991, Bobbito Garcia penned a feature essay for The Source Magazine called "Confessions of a Sneaker Addict." For many, this was the first time they had ever heard of sneaker addiction. It was so early that the words, "sneakerhead," "retro," and "fire jawns" appear nowhere at all. Instead, it's a primer for the uninitiated from one of the founding fathers of the sneaker community; a primary source of how all this began. Collecting sneakers wasn't a new phenomenon when Bobbito wrote this essay, but it was a hyper-localized culture that changed from city to city and neighborhood to neighborhood. 
This was before the advent of sneaker blogs and social media, so Bobbito was writing about a sneaker environment that was far more insular than it is now. But despite the fact that this essay comes from one of our earliest eras, Bobbito predicted some significant elements of what we see today on a daily basis. Bobbito Garcia, if you only knew how much you got right.
Brands would take moon boots inspiration literally.
2.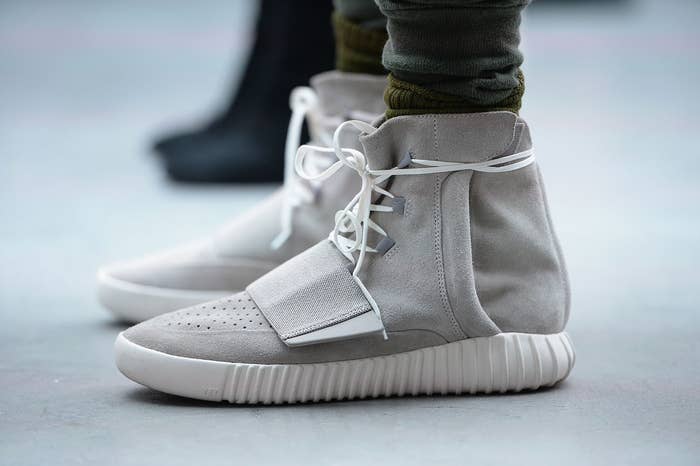 In his essay Bobbito names three distinct periods of sneaker history. Obviously this is from 24 years ago but at the point that he's writing he's able to identify three. The first is "The Canvas One," this is when Converse's Chuck Taylors and Jack Purcells dominated the game. Vulcanized rubber and light canvas were easy and ubiquitous. The second period was "The Simple/Constructed Suede/Leather Grips." 
This included sneakers like Nike's Blazers and evolved through the Nike franchise and adidas' Americana. Uncomplicated uppers made for clean looks and bold soles. After that, Bobbito identifies a third sneaker period saying it's, "the one we are in now, which I call the complex, bugged, super duty, high octane, moon boots period." He says this launched in 1982 with adidas' Top Ten (noting they're the first pair to command a $60 price tag), ushering in an era where bells and whistles became the name of the game. He references the pockets of kangaROOS, patent leather, and Velcro. He closes this explanation with an exasperated, "What's next? Helium in the soles so we can walk on water?"
Bobbito, if you only knew.
In the 24 years since Bobbito wrote this essay a lot of technological advances have been made, but like almost every other technology in the world, sneaker technology has seen a steroidal injection in the last half-decade.
From the creation of Flyknit and Primeknit, the ubiquitous nature of Velcro, Hyperfuse technology that dominates the tech sector, iD programs, and even the usage of multiple materials on a single upper, the idea of drawing from moon boots, and the reaches of technology, is more true today than ever before. In fact, we may still be in this period. Sure, retros and collabs are the name of the game now (although that era shows signs of ending imminently), Bobbito's periods as he lays them out have to do with trends of design and construction. Other than advances in technology, sneakers have remained fundamentally static in style.
In 1997 we got the full length air bubble, allowing wearers to literally walk on a full foot of air. It wasn't walking on water but it was pretty damn close.
Additionally, just as a lark, calling them Moon Boots seems to have been more predictive than even he could have imagined. Lunar sole technology debuted in 2008, and like it's name suggests, it was inspired directly by the moon. "They drew inspiration from images of astronauts walking on the moon. The astronauts' weightless, soft and springy movements were exactly what the designers were trying to provide for athletes" (from Nike.com). Not only that, but shoes like Maison Martin Margielas's Futures, Raf Simons' Velcro Sneakers and even Kanye's Yeezy with adidas all have the simple upper with Velcro that may seem more at home on the moon than the street. But that's where we are. Bouncing our way through our hoods, just like Bobbito said we were.
Retros were going to be bigger than performance shoes.
3.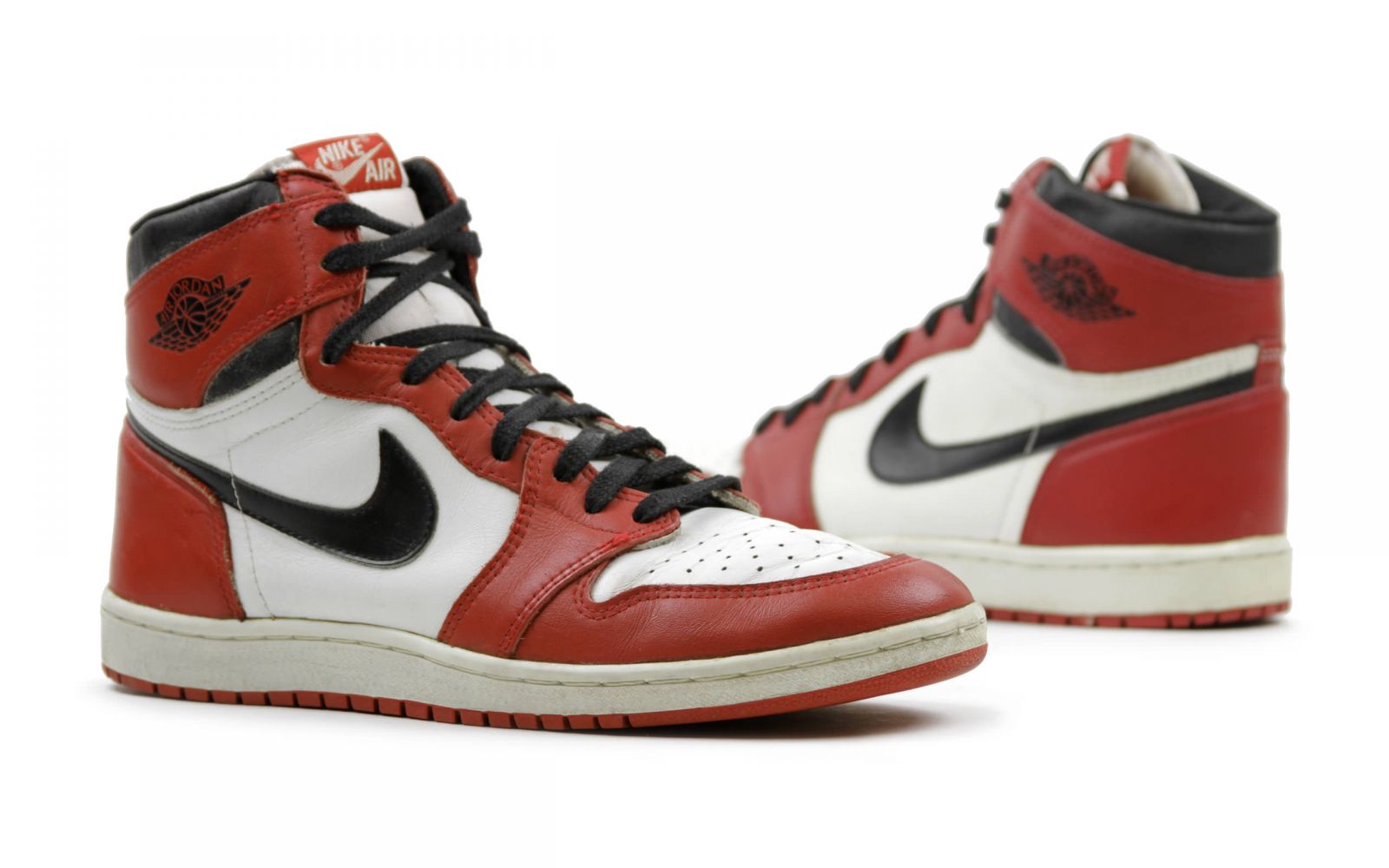 Very early on in Bobbito's essay he discusses the new phenomenon of sneaker companies releasing sneakers they already released. "A couple of sneaker companies have re-issued, with no advertising, several models that they had stopped manufacturing years ago. These re-issues are by far the most popular kicks for sportin' in the inner city, whether it be Nike Air Force One's in New York and Philadelphia, or Adidas Forums in Boston, New Orleans, etc."
Bobbito, if you only knew.
Today, those shoes that were starting to pop up again for the first time when Bobbito was writing, the Air Force Ones in particular, re-release every season. They come out in new colors, but the classics are never missing. Not only that, but the re-release market, what we call the retro market, now accounts for a majority of the sneakerhead brain space. The volume of this is a relatively recent phenomenon, tracked most easily by the increasing rate of re-retroing from Jordan Brand, but in recent days we've seen the re-release of special Nike Dunks with some design variations, and even some collabs are finding second release dates. 
No sneaker release would be safe.
4.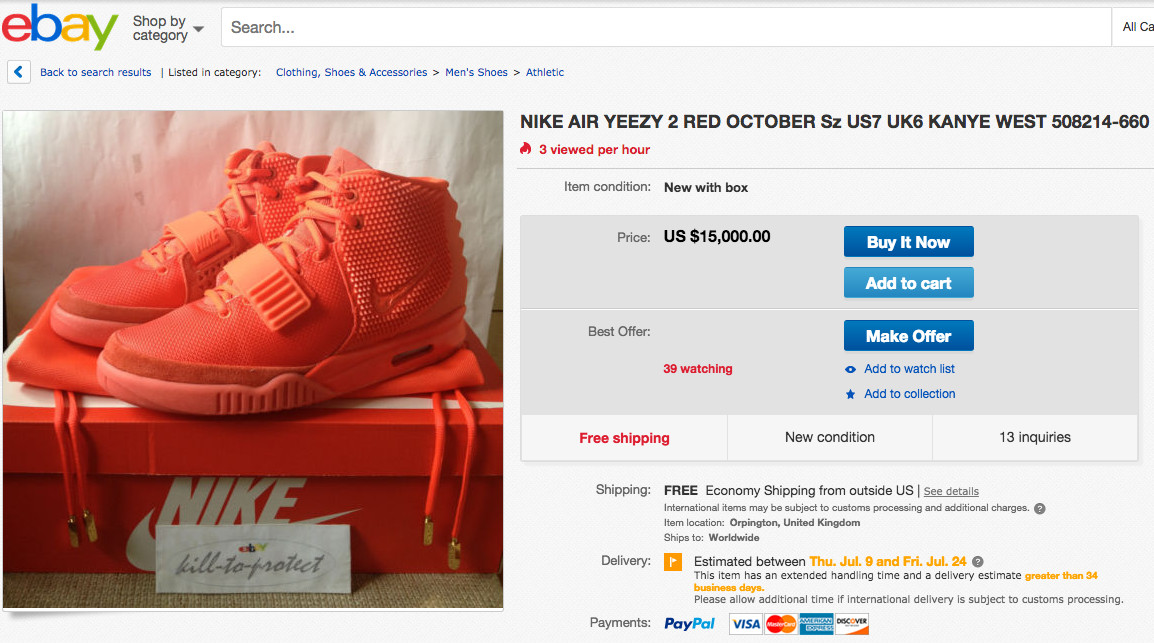 This has changed the way the sneaker community interacts with sneakers in a significant way. Bobbito says that the prize was the ungettable, having something unique, so people would spend hours or days hunting for that shoe they had never seen before. It was a game of availability. That's not the game anymore. The game now is about: how much are you willing to pay? Thanks to the volume of release and archive information available from the last few decades sitting online, there aren't shoes no one has never seen before. Everything is old hat. So now, the question is are you willing to pay the resale prices? The most hyped releases of this year, those that attracted the most interest, adidas' collaboration with Kanye West and Air Jordan's collab with Fragment Design, caused a lot of stress and broken hearts while people cried about availability. But they were very available, and still are, if you're willing to pay. Dearly. It is no longer a question of "How do I find these?" but rather "How much am I willing to pay?"
Hypebeasts.
5.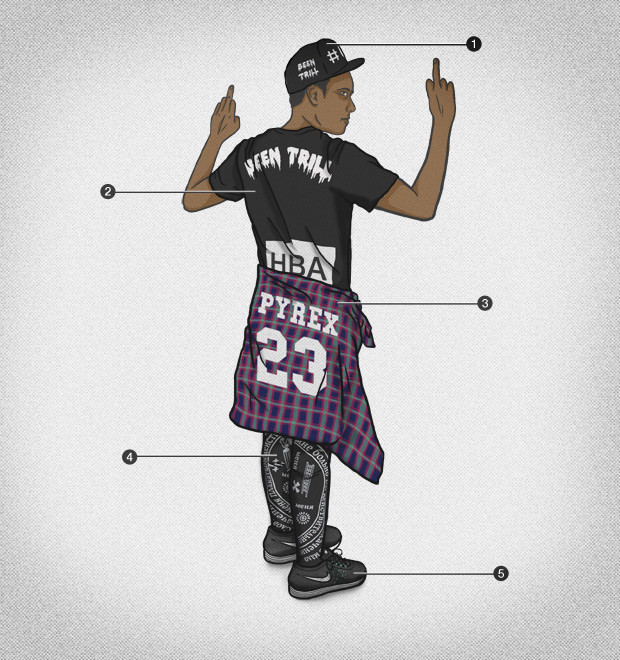 A part of the influx of resale prices means that sneakerheads want to get in early, so they can escape price gouging. This wasn't the case in 1991 when Bobbito was writing, because the resale market wasn't what it is now. He explains: "Nothing beat showing up to a Rutgers summer league game, or being on the train and having a kid scope your kicks because he had never seen them before. Your day was made if that same kid asked the question… 'Ay yo, where'd you get those?'"
Bobbito, if you only knew.
For Bobbito it was about the hunt, it was about finding that unique pair, and for as much as Bobbito predicted accurately, this has fundamentally changed. No longer is it about finding something that no one has seen, instead it's about rocking something everyone already knows. With the ubiquitous nature of blogs like the one you're reading, it's effortless to be aware of every release that's coming or came out in the past few years. And although the question, "Where'd you get those?" is still asked, the subtext isn't "How did I miss those?" but rather, "Where did you get lucky?" or "How do you have that access?"
6.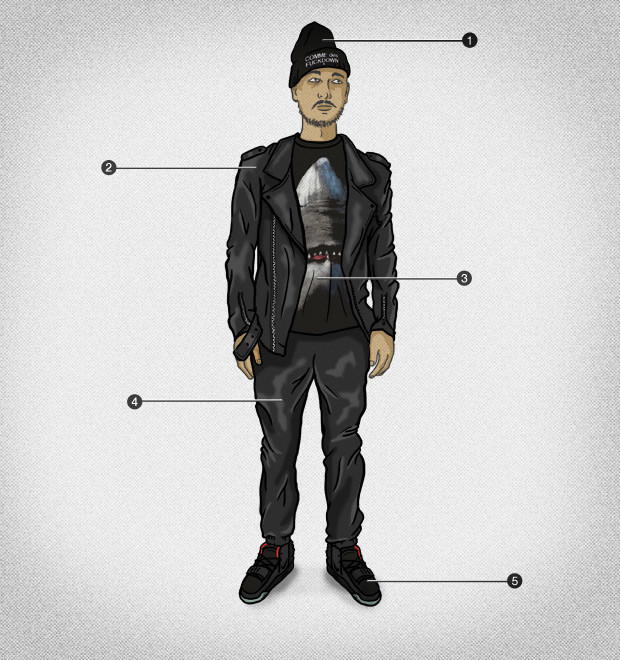 What hasn't changed is that a large part of how we interact with sneakers is measured in the community's desired response. Remember, he says that the response to his shoes were so important that, "nothing beat" it. This is not a description of his favorite style; that comes secondary to how people responded to what's on his feet. Sneakers and sneaker culture represent an ongoing conversation between the wearer and his or her sneaker community. Wearing a collaboration represents a tacit endorsement of the collaborators, even an adoption of their lifestyle (much like how we wear Jordans to "Be like Mike").
Each pair is a part of a conversation, and Bobbito was aware of this. He says, "Don't even be caught out there with a pair of grips that everybody and their mother has." We know that this fits into his goal of being unique, but today uniqueness is not what is prized. What is prized is having something cool, no matter how many other pairs there are.
All of this, the preoccupation of perception and seeing pairs as a part of a conversation rather than only out of style or taste, is where we get Hypebeasts. The word comes with opinions and feelings, but it's fair to say that at their core, hypebeasts recognize that each sneaker represents more than just two shoes in a box. And those hypebeasts trade on the plane of researching and hunting out the pairs in a social context. Even though the details have changed, this is exactly what Bobbito is pointing at in his essay.
"They only look sex if they are fresh out of the box," Bobbito tells us. "Beat up sneakers that you had under you bed for 80 years don't qualify. The smartest thing to do right now is to buy a pair of grips that came out recently and just put them on ice for a couple of years." It's important that the shoes look good if you're going to get that look that "nothing beat."
Of course Bobbito not only predicted this, he saw the early stages of it. They just happened to ripen over time, and we're still seeing it ever more clearly today.
Of course Bobbito knew.