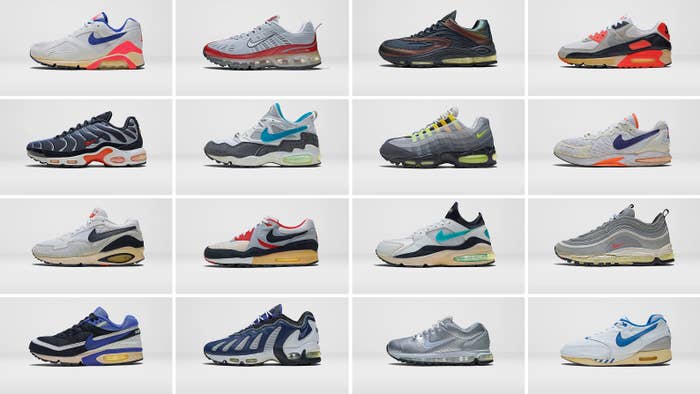 Air Max Day is not a real holiday. For starters, you're likely reading this piece either at school (put that phone down!) or at work. Mail and FedEx will be delivered. There are no Air Max Day cards available at your local Hallmark or Paper Source. All Air Max Day really is is another way for Nike to sell shoes. But that doesn't mean it's not important.
We sneaker types don't really have many holidays of our own. Not ones connected to sneakers anyway. Sure, brands connect releases to actual holidays like Christmas and Halloween, but can anyone—without using Wikipedia—state with absolute certainty when Chuck Taylor's birthday is? Anyone? (It's June 24, and I only know that because I used Wikipedia. And, uh, you guys know who Chuck Taylor is, right?) All we have for now is Air Max Day. Perhaps other brands should take note.
While Air Max was indeed introduced on March 26, 1987, Nike didn't make Air Max Day a thing until 2014. And while a 27th anniversary isn't generally seen as an important one, Nike went all-out from the start, reintroducing the iconic white-and-red Nike Air Max 1 with a Volt sole unit and "3.26" branding on the tongue tag.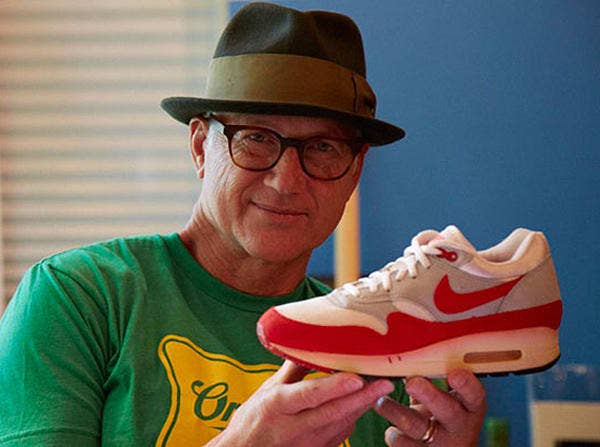 Let us consider the birth of Air Max. It was both a figurative and literal breakthrough for Nike, as Air became a visible technology for the first time. Nike had done a lot to explain the virtues of Air since introducing it in 1979's Tailwind running shoe, but seeing is believing. That first Air Max runner—and the fantastically informative ad that introduced it—turned Air from a mere technology into a movement. A Revolution, if you will.
As the story goes, Tinker Hatfield was inspired by Paris' Pompidou Center, a building which exposes its structural architecture,  to design the Air Max 1. If you're surprised there's an Air Max Day at all, you might be more surprised that there almost wasn't an Air Max 1. In a 2014 interview with The Daily Street, Hatfield recalled, "There were all kinds of people who were against that shoe, including our own marketing group, so Mark Parker and myself were given a little bit of leeway to proceed with the project by Phil Knight at the top and he just said, 'Leave these guys alone.' Pretty much, the big dude said, 'Don't fire these guys.'"
Three decades on, that original runner, now known as the Air Max 1, is the most beloved of the early Air Max shoes, maybe the only truly beloved one. The Air Revolution basketball shoe has returned several times but remains mostly a curiosity, the Air Ace tennis shoe—essentially a low-cut Revolution with a tennis outsole—isn't even that. The other heralded shoes that released at the same time, the Air Trainer 1 and the Air Safari, weren't even Max shoes. The Air Jordan III, the first Air Jordan to feature Visible Air, came along the following year.
If you're wondering why Nike didn't make Air Max Day a thing until 27 years later, maybe it's because Air Max itself enjoyed a relatively brief tenure as Nike's state-of-the art tech before being overtaken by newer developments. There was Zoom Air, introduced just eight years later, and then Shox, a long-tinkered with mechanical cushioning system that emerged with a "Boing" in 2001.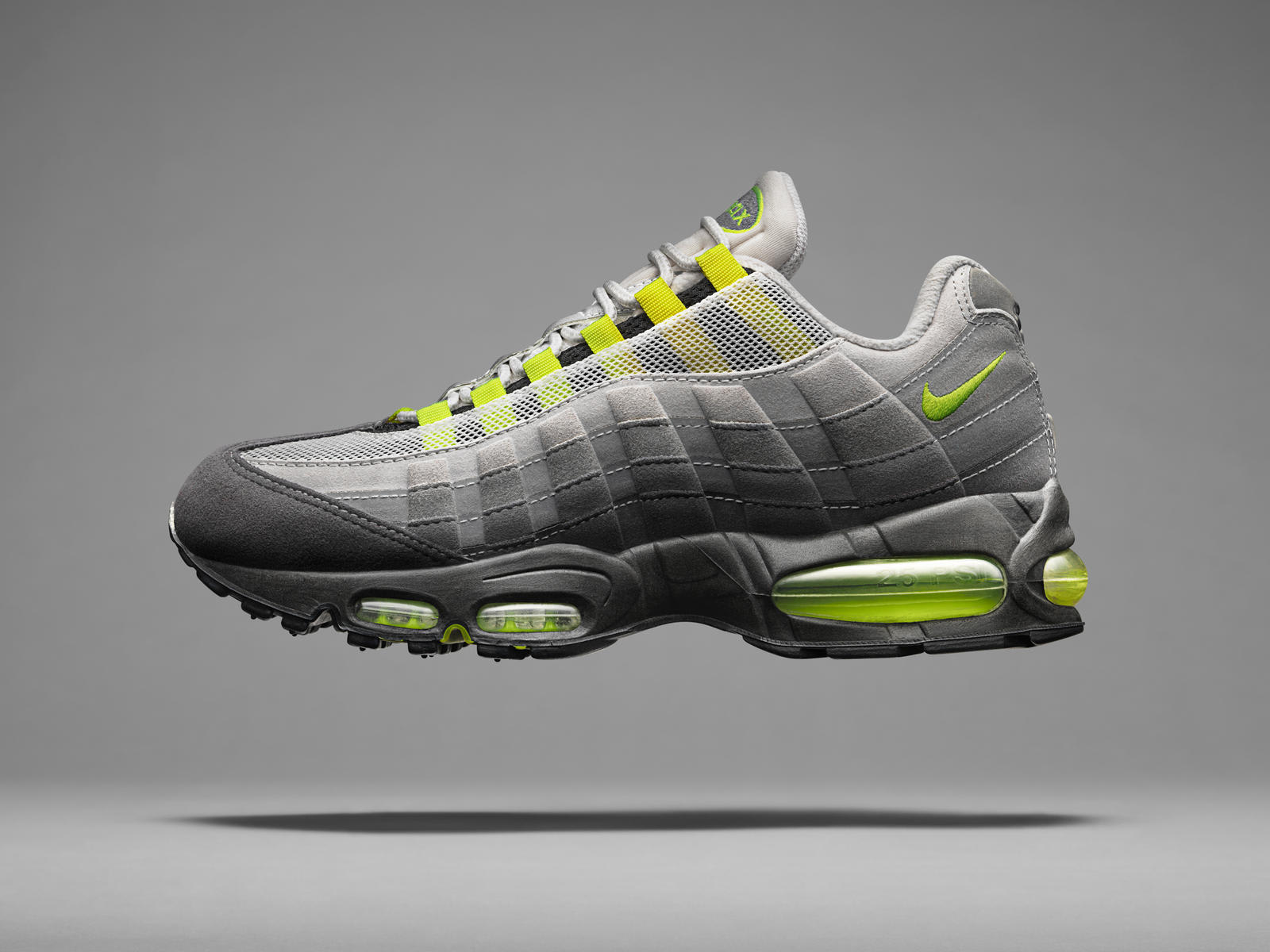 Take the Air Jordan for example. Visible Air was introduced in 1988's Air Jordan III, but was only featured in four Air Jordan models—the III, IV, V and VI—before disappearing again in 1992's Huarache-inspired VII. And it was the VII that properly introduced Air Jordan to the rest of the world outside America, as Jordan wore it en route to Dream Team Olympic gold in Barcelona.
What started as a design necessity back in 1987—the Air bag itself had outgrown the midsole that held it—eventually wasn't a necessity anymore. Zoom Air in particular made it unnecessary for airbags to be made quite that large and provided a lower-to-the-ground ride as well. And while Nike continued to stuff midsoles with more and more air, even their own athletes started moving away from it when it came to actual performance. Scottie Pippen may be forever connected to the full-length Air More Uptempo, but when he finally got a signature shoe—the full-Max Pippen 1—he asked for a Zoom version to wear instead.  
Air Max continued and continues, most notably in a new Air Max runner every year, one that hardly anyone runs in anymore. It remains something of a status symbol, however, thanks to its high price point. Even long after the Air Max ceased to be the top-of-the-line Nike shoe, it held onto some of its original mystique. Even the most casual sneaker consumer can be drawn in by a huge visible Air bag. Meanwhile, "Air Max" itself has gone through several evolutions, from Tuned Air and 360 Air to the late, unlamentedTubular Air, all the way to VaporMax.
So why have an Air Max Day at all? Why not a Zoom Air Day, or an Air Jordan Day? For that matter, why not just celebrate Air Day? (Don't say Shox Day. No one wants a Shox Day.)  It's because feeling Air was one thing, seeing it was quite another. It's because Air Max, not just Air, defined Nike for entire generations of consumers. It's because without Air Max, maybe the Nike we know and love never becomes the Nike we know at all.