NYC restaurant Scarr's Pizza is the latest food spot to gets its own Nike collab, but not just anybody will be able to get their hands on the shoes.
The exclusive Air Force 1 Low drop went down last night at the Orchard St. storefront, where friends and family gathered to celebrate the popular pizza shop and its first collaboration. Designed by AF1 connoisseur DJ Clark Kent, restaurant founder Scarr Pimentel, and Scarr's team member Audie Villot, the store's sneaker collaboration was nearly two years in the making.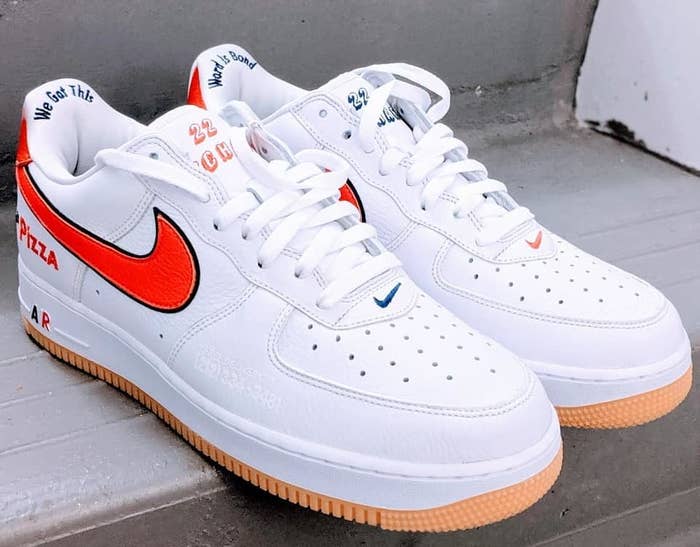 Pimentel says the throwback shoes go hand-in-hand with his restaurant's retro-inspired feel. Rather than crank out mass-produced pies, Pimentel prides himself on making quality pizza from scratch—he even stone mills his own flour on a daily basis. Like the food he serves up, the Air Force 1 is a callback to the higher quality of the shoe's OG '80s renditions, right down to the quality of leather and details.
"The Air Force 1 has always been a part of our lives growing up here in Manhattan," Scarr told Sole Collector. "It was the only Nike we could afford growing up. For me especially, and my boy Audie, we couldn't really afford the Air Max or the Air Jordans or the Air Flight."
According to Pimentel, the shoe materialized organically after a conversation with Clark Kent, a longtime friend of his and Villot's, with the goal of producing an Air Force 1 on par with the construction of pairs from the '80s and '90s. "The quality of the shoe has changed throughout the years," Pimentel says. "No one's really done a shoe that replicates that era."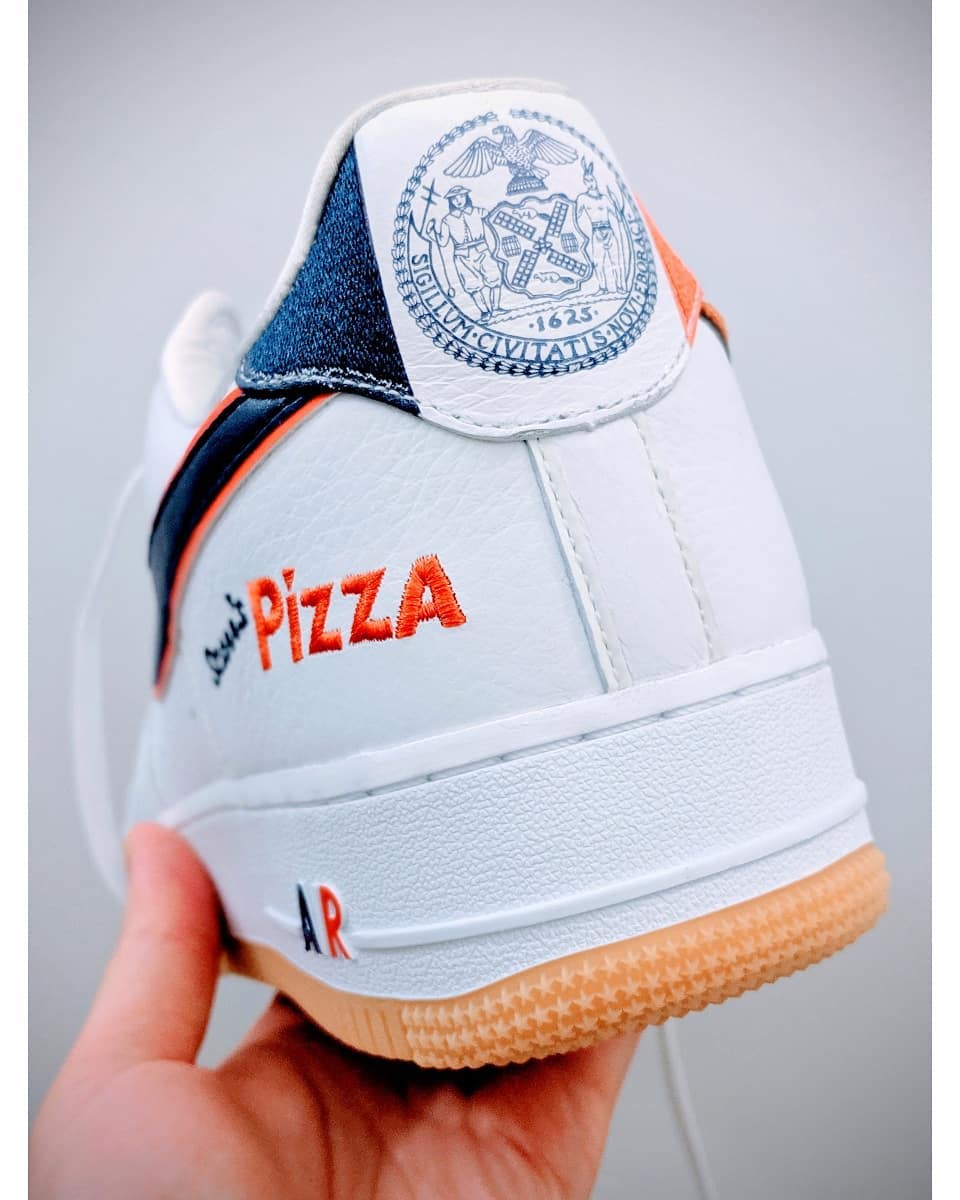 The detail-packed Sacrr's Pizza x Nike Air Force 1 Low sneakers include a shape that mimics the OG construction, a mix of materials including leather and denim, 3M details, mismatched Swooshes, and custom embroidery and branding throughout. 
Unfortunately, readers may have to settle for the images here unless they were one of the lucky invitees to last night's drop. The friends and family sneakers are limited to just 48 pairs.