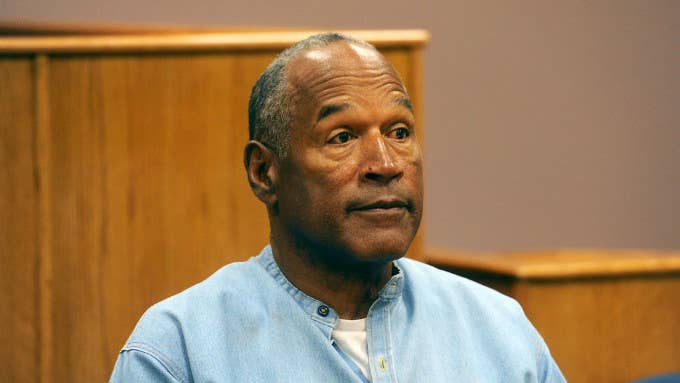 Although Independence Day was nearly a week ago, the fallout from Nike's scrapped holiday-themed "Betsy Ross Flag" sneakers continues. After Arizona's governor made efforts to cut funding for the brand's move to the state before being spotted in the Swoosh just days later, the canceled kicks are making headlines once again—for possibly the strangest reason yet.
The latest person to take umbrage with the controversial shoes is none other than O.J. Simpson, who posted a rambling clip berating Nike and endorsee Colin Kaepernick. "Lately, I saw where Kaepernick pointed out that the Betsy Ross flag was being used by some negative groups as their symbol. I say don't let the negative win. As far as I'm concerned, that flag represents the birth of America."
Simpson's criticism of Kaepernick comes after reports that the former NFL quarterback had a hand in Nike's cancelation of the Betsy Ross flag-adorned Air Max 1. According to sources, Kaepernick urged Nike to pull the shoe after he and others found the flag offensive "because of its connection to an era of slavery."
This is just the latest development in Simpson's ongoing issues with Kaepernick. Last year, Simpson made similar statements regarding Kaepernick's protests against the NFL.
"I really appreciate what he was trying to say. I thought he made a bad choice in attacking the flag...When he did it the first time, I thought, 'Well, you took a gamble, and I give you credit.' But it was him continuing to do it where he made the biggest mistake. I'm a firm believer of doing what you think is right, but I would always stand for the flag," Simpson said in an interview with The Buffalo News.