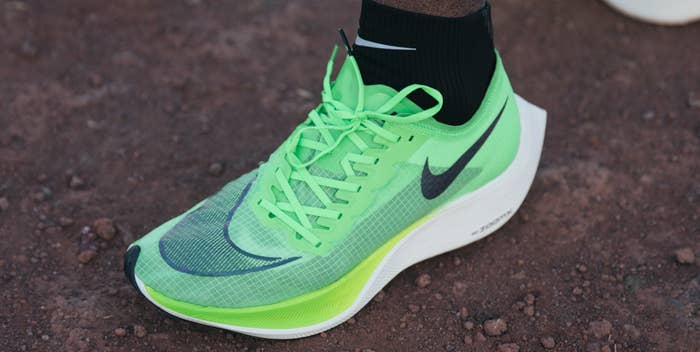 After beings scrutinized last fall following Eliud Kipchoge's record-breaking marathon finish, Nike's Vaporfly shoes have reportedly been officially cleared by World Athletics.
Formerly known as the IAAF (International Association of Athletics Federations), World Athletics in October said it had "established a working group to consider" whether or not the carbon fiber-equipped footwear provided runners with an unfair advantage. Now, according to The Guardian, World Athletics will announce Friday that it will not ban the Vaporfly—or similar carbon fiber sneakers from brands such as Hoka One One, New Balance, and Saucony. 
Despite the Vaporfly and other advanced performance models getting a pass for now, there is a caveat. World Athletics is expected to announce that it will suspend the introduction of new sneaker technologies until after the 2020 Summer Olympics in Tokyo. Furthermore, the organization will reportedly require brands to submit prototypes of future footwear for approval prior to wear in official competition.