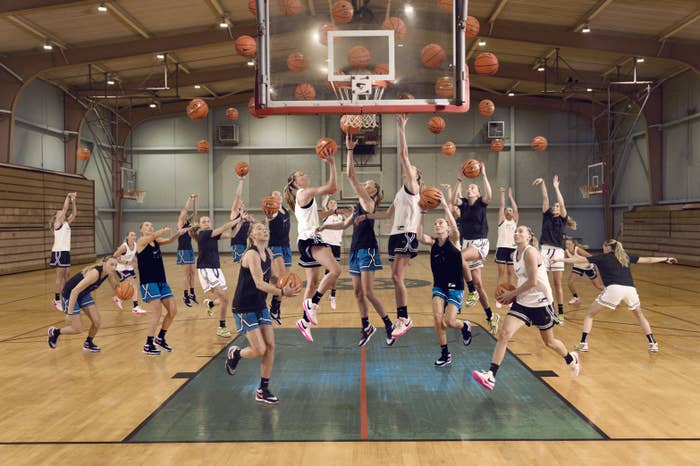 Nike has officially signed UConn Huskies star Paige Bueckers to a name, image, and likeness (NIL) deal.
Today's NIL announcement comes after the college guard's history of wearing the Swoosh on and off the court. While UConn athletics and Nike already have an exclusive sponsorship agreement through 2023 (a deal that is rumored to be in talks for extension), this makes Bueckers the first Huskies player to officially sign a sneaker deal with the brand.
Bueckers boasts a number of accolades, among them being named the 2021 AP Player of the Year, winning National Player of the Year in high school, and becoming the first freshman to earn a major college National Women's Player of the Year honor. She's also already racked up a number of NIL deals, including endorsements with StockX and Gatorade.
"I am blessed and honored to announce my partnership with Nike," Bueckers said in a press release. "Joining the Nike family is a childhood dream come true. I can't wait to see what we accomplish together on and off the court."

After missing UConn's 2022–23 campaign with an ACL injury, Bueckers has been fully cleared to play for the team's upcoming season, which tips off on Nov. 8. She'll be representing the Swoosh by wearing the Nike G.T. Hustle 2, which has released in some locations and is set for a U.S. launch this fall.