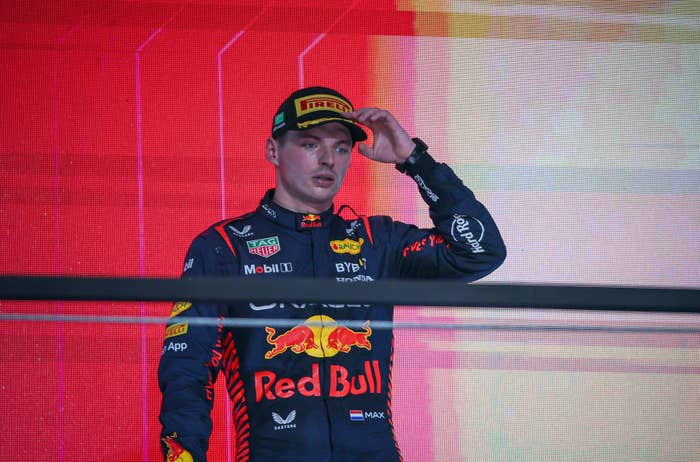 Top-ranked F1 driver Max Verstappen is looking to expand his brand with a new clothing line, but Nike successfully put a halt to one of his attempts last month.
A report last week from Dutch newspaper De Limburger calls attention to a filing by the Benelux Office for Intellectual Property (BOIP) last month. The BOIP, which handles trademarks in the Netherlands, filed on February 27 a decision on Nike's opposition of Verstappen's December 2021 attempt to trademark the name "Max 1" for a clothing brand. Nike filed opposition in February 2022, citing the name's similarities to its Air Max 1 sneaker.
Per a Google translation of the filing, Nike argues that the names sound phonetically similar and that a potential "Max 1" line could confuse the public into thinking it is a variation of a Nike product without Air, among other points.
"The defendant's use of Max 1 is a means of arousing consumer interest in its own goods...This will lead to an unacceptable situation where the defendant is allowed to 'piggyback' on the opponent's investments in the promotion and goodwill building of its brand," Nike's arguement reads.
Verstappen's team attempted to counter, but the BOIP has ultimately sided with the Swoosh, blocking Verstappen from producing goods bearing the Max 1 name. It does however note that Verstappen was granted a trademark to use the Max 1 name for services as Nike did not oppose that registration.
Nike did not respond to a request for comment.