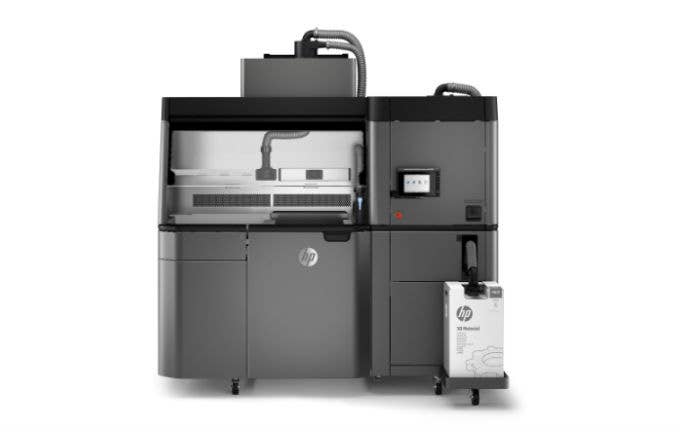 The 3-D printing machine you see above could soon be cranking out the Nikes on your feet.
According to USA Today, Nike has plans to mass-produce sneakers with HP's latest 3-D printing innovation, the Multi Jet Fusion 3D Printing Solution, which is the world's first ever production-ready 3-D printer. According to HP, the new printer will be able to complete projects 10 times faster than previous machines at half the cost.
Although Nike hasn't disclosed exactly which products will be produced with this method, USA Today says it will be one of the brands to take advantage of HP's latest innovation, along with companies like BMW and Johnson & Johnson. The site goes on to add that the Multi Jet Fusion 3D Printing Solution will likely be used for custom, on-demand items, and won't be replacing factory manufacturing—at least not yet.
This will mark the latest chapter in what has become an ongoing partnership between Nike and HP, which rolled out a series of Flyknit-inspired laptops earlier this month.