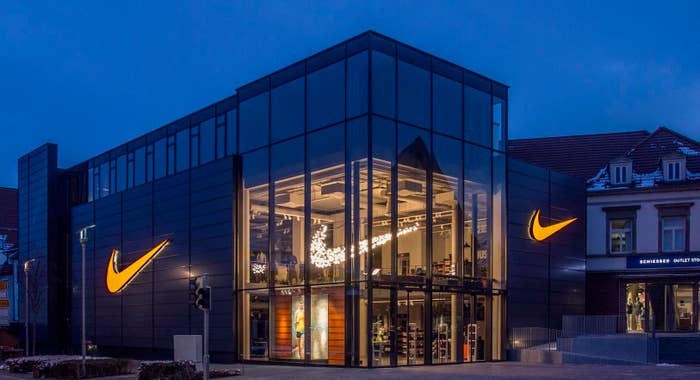 After being hit with federal charges last summer for a retail scheme that cost Nike over $550,000, a former Swoosh employee has plead guilty to two counts of wire fraud.
Oregon Live reports that 51-year-old David Reichert, an ex-employee of almost 15 years, entered a guilty plea Tuesday. The charges stem from an operation in which Reichert used his position at Nike to grant extreme discounts to two companies he ran in St. Louis; JJL Sports Corp. and Fan-a-Mania.
Reichert, who worked as a sales account executive in the brand's apparel division, is said to have used Nike's software to complete wholesale transactions with his businesses at "discounts [that] were typically five to ten times greater than Nike allowed for even its best wholesale customers," according to the 2017 filing. 
By hiding his ownership of the company, Reichert managed to carry on the scheme from November 2012 to May 2014. 
Now, prosecutors are calling for Reichert to spend a year and a half in prison along with $550,000 in restitution to Nike, although U.S. Attorney Ryan Bounds says that number could spike to as high as $1.5 million.