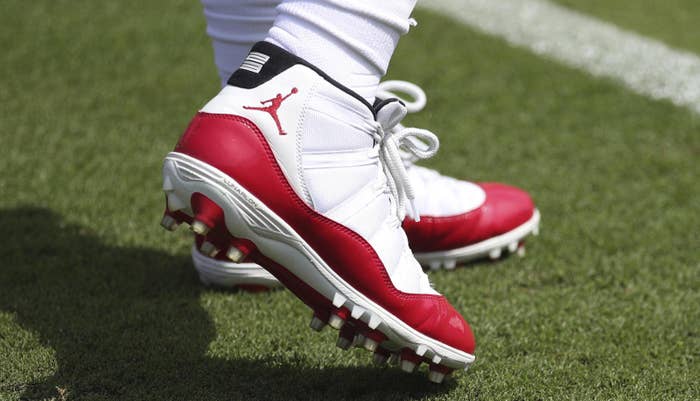 Air Jordan retros are no stranger to the NFL gridiron, but up until now, the sneakers-turned-cleats have lacked one of their most distinctive traits: the Jumpman logo. For the very first time, Jordan Brand will bring the emblem to the field this upcoming season.
The brand announced the news today along with the signing of seven new members including Bobby Wagner of the Seattle Seahawks, Jimmy Garoppolo of the San Francisco 49ers, Jordan Howard of the Chicago Bears, Le'Veon Bell of the Pittsburgh Steelers, Michael Thomas of the New Orleans Saints, Sterling Shepard of the New York Giants, and Tyrann Mathieu of the Houston Texans. These additions bring the Jordan Brand NFL roster to over 50 active players.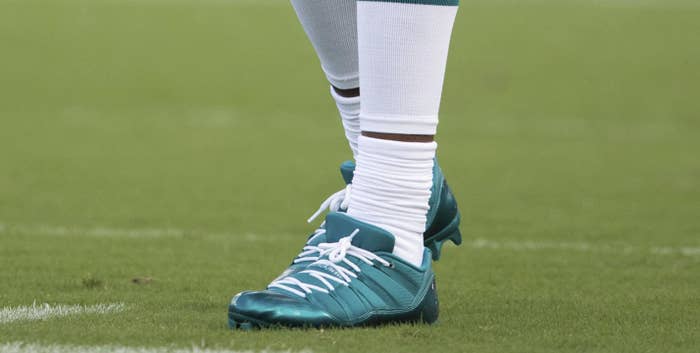 To celebrate the occasion ahead of tonight's NFL regular season kickoff, Jordan Brand shared previews of select Air Jordan 11 PE cleats including styles for Bell, Howard, Mathieu, Thomas, and Jamal Adams and Jalen Ramsey of the New York Jets and Jacksonville Jaguars, respectively.