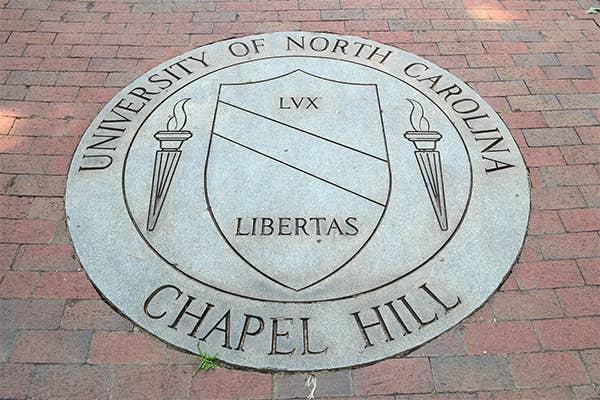 University of North Carolina head coach Roy Williams is the latest figure to speak on the corruption scandal that rocked the world of college basketball last week. The FBI investigation has already led to 10 arrests, notable firings including that of former Louisville head coach Rick Pitino, and also put top sneaker brands like Nike and Adidas under fire for their involvement as well, but Williams claims Nike has never helped him land recruits for his program.
"I've dealt with Nike and Jordan Brand since I came back here, but we never even discuss things like that," Williams told ESPN in an exclusive interview. "So I know it's foreign to me."
The coach of the defending national champion Tar Heels also said he was "stunned" when the news first broke of the story, and that the magnitude of this widespread investigation could affect so many. "This is a different level that should have some people being scared to death."
Since news of the scandal first made headlines, some have advocated that this should be the final straw to beginning the process of paying college athletes, but Williams feels that is far from a perfect solution to the problem.
"I'm not saying it's wrong, but I don't think that's the answer."
Adidas Global Marketing Director for Basketball Jim Gatto, and Merl Code who formerly ran Nike's EYBL Program are among the names that have been charged for their alleged involvement in exchanging money to recruits to guarantee their commitment to certain programs. Schools including Arizona, Auburn, and Oklahoma State have also been linked to the scandal.