Nike prides itself on innovation, and the latest soccer cleat being unveiled by the Swoosh—the PhantomVSN—is a prime example of why. This boot will be the first Nike model that features Quadfit technology.
Quadfit is a mesh bootie system designed by Phil Woodman that, in theory, makes the shoes feel broken in fresh out of the box."We developed an internal Quadfit mesh bootie that conforms to fit most any foot, but retains its shape and will not overstretch," said Woodman. "Quadfit contains the foot without constricting the foot."
According to Nike, the technology will also be making its way into other product in the future as well. The construction of the fibers in the mesh bootie prevents the stretch commonly associated with other woven shoes.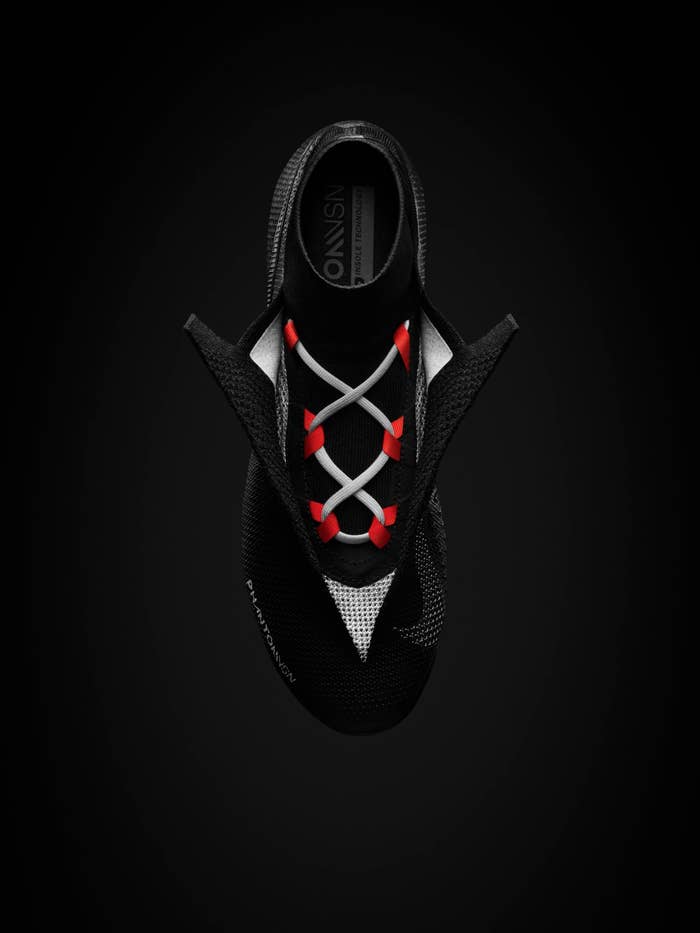 Along with Quadfit, the PhantomVSN will also debut the Ghost Lace system. The lacing is hidden under a shroud, but utilizes a one-pull feature to customize the fit to each wearer's liking. Continuing the innovation, the Flyknit upper used on this cleat has also been designed with the sport of soccer in mind to maximize ball control. As a final performance touch, the traction pattern has been weatherproofed to perform in any conditions.
The initial colorway of the Nike PhantomVSN will debut at retailers on July 18 with two additional releases following on July 30 and August 6. Pricing has yet to be announced.