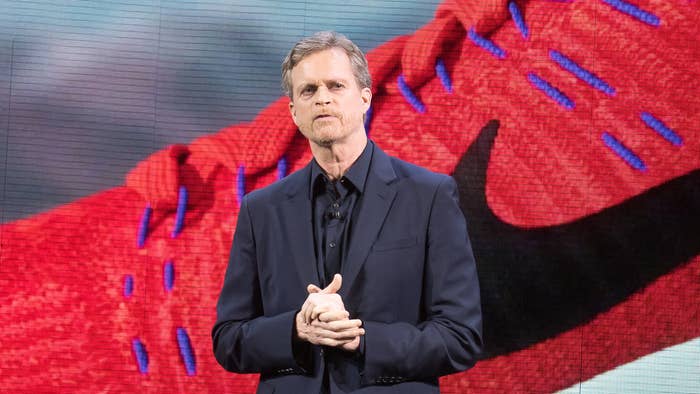 Nike CEO Mark Parker held a company-wide meeting at the Tiger Woods Conference Center on Nike's Beaverton, Oregon campus yesterday to apologize for a workplace culture that excluded certain members of the staff and did not listen to various complaints, according to a report by the Wall Street Journal. 
While meetings including the entire staff are uncommon at Nike, the sportswear company has experienced its fair share of problems in recent weeks, including reports of harassment, as well as high-profile departures in the wake of these incidents.
According to the report, Parker issued an apology to any employees who have been affected by these recent accusations. An e-mail sent out to staff by Parker prior to the meeting stated that he wanted, "everyone to know that I'm personally committed to making Nike a place where everyone can thrive in an environment of respect, empathy, and equal opportunity for all."
Nike has already begun to try and reverse this workplace culture with two of its latest hirings. Long-time employees Amy Montagne and Kellie Leonard have been promoted to fill the vacant roles of vice president and general manager of global categories and chief of diversity and inclusion, respectively. 
The string of accusations was brought to the forefront by a group of female employees circulating a survey around the company last year citing disparity in pay for women along with inappropriate workplace behavior from certain employees. 
Top executives that have since left their positions include brand president Trevor Edwards, vice president and general manager of global categories Jayme Martin, and vice president of global brand digital marketing innovation Daniel Tawiah.