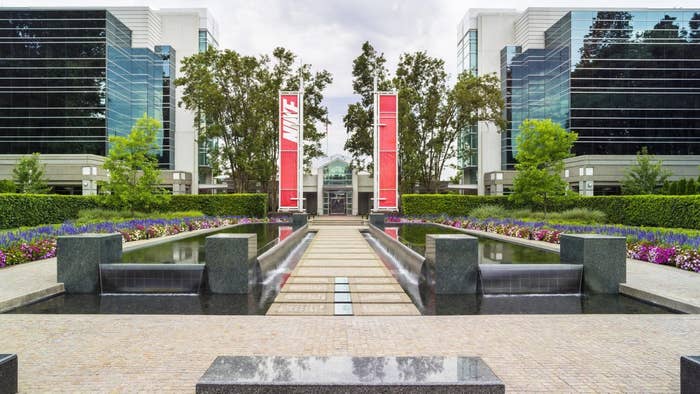 For the first time ever, Nike has released how much an average employee makes thanks to a new regulation that requires disclosure of the ratio of CEO pay to the median employee.
As reported in Nike's recent Q4 earnings report filed with the U.S. Securities and Exchange Commission for Fall/Winter 2018, the brand identified the median employee at the Swoosh as a retail store worker that earns $24,955 annually. For comparison, Nike CEO Mark Parker's reported earnings for 2018 were $9,467,460, or roughly 379 times higher than the company average. 
The report goes on to further state that of the employees included in the pay ratio, approximately 66 percent were full-time, 57 percent worked in retail, and 54 percent were located in the United States.
This news follows up word yesterday that Nike would be giving a raise to roughly 10 percent of its employees following widely publicized issues within the company of pay disparity and inappropriate behavior from certain individuals towards female workers.
Anyone interested in digging into Nike's lengthy Q4 earnings report for themselves can check it out in its entirety here.