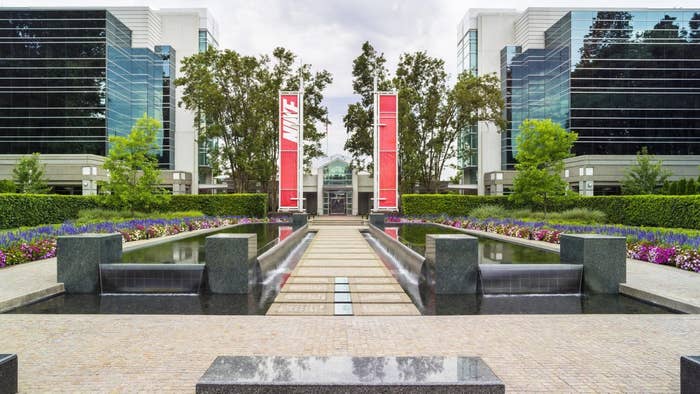 Amid an investigation into Nike's workplace environment following reports of disparity and harassment, five more executives have left the company, according to a report by The Oregonian.
With these latest developments, that now ups the number to as many as 14 senior-level employees that have parted ways with Nike since the questionable activities were made public in March. The latest employees leaving Nike according to the report are Ibrahem Hasan, senior creative director; Tommy Kain, vice president global sports marketing; Helen Kim, New York business director; Steve Lesnard, vice president, general manager global running; and Simon Pestridge, vice president, category marketing. 
This news follows a company-wide meeting held in Beaverton, Oregon by Nike CEO Mark Parker last week to apologize for the workplace culture. The behavior came to light following an internal survey by a group of female employees that yielded accounts of gender-based wage gaps and inappropriate behavior.
Other top executives that have already announced their departure from Nike include brand president Trevor Edwards, and vice president and general manager of global categories Jayme Martin.