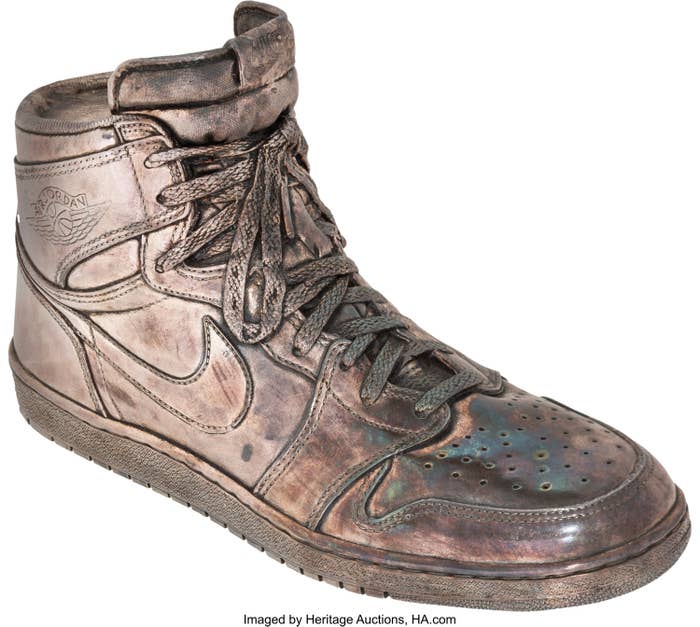 Heritage Auctions has a special Air Jordan 1 from 1995 up for grabs that is worth an estimated $50,000.
With only ten in the world, this silver cast Air Jordan 1 is a true collector's item for MJ fans. The molds were reportedly created by Jordan's ex-wife Juanita for His Airness' 32nd birthday. According to Heritage Auctions, Jordan received two of the shoes, with the others finding their way into his restaurant and Chicago museums. 
Anyone looking to secure this super special pair of Jordans has 27 days to be the highest bidder. The opening bid currently at $12,500 on heritageauctions.com.