Not everyone's feet are built the same, which causes many to prefer one style of sneakers over another. But what if the width or arch support wasn't the issue, it was simply getting the sneakers on your feet? For many people with special needs this is a serious issue, and Nike has a solution to the problem: It's called FLYEASE.
It all started when the first Nike employee, Jeff Johnson, experienced a stroke and had difficulty putting on his sneakers. Nike CEO Mark Parker reached out to Tobie Hatfield — designer of the Nike Free and Air Presto — and had him work on a concept that would allow those with limited mobility to put their sneakers on relatively easy. The innovation used a a Velcro strap across the back of a sneaker that would allow it to open up for a foot to slide in without the need of untying laces.
The story doesn't stop there, though. Some might remember the campaign launched by a 16-year-old with cerebral palsy, Matthew Walzer, in 2012 that caught the attention of Nike as well. The brand took the story to heart and created one-off sneakers for Walzer.
"I worked with Matthew just as I would with any athlete. He was an absolute pleasure to work with," Hatfield said in a Nike press release.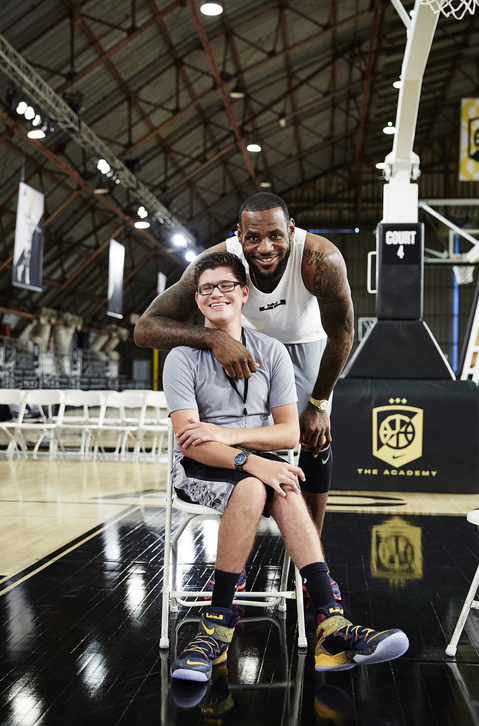 It's been nearly three years since then, and Nike has finally made a mass-produced sneaker, the Zoom Solider 8 FLYEASE, which plays off of Walzer's love for LeBron James. It's been a long journey for Nike and Walzer, but they're helping many lives in the long run. Expect these sneakers to release on July 16 in limited numbers.