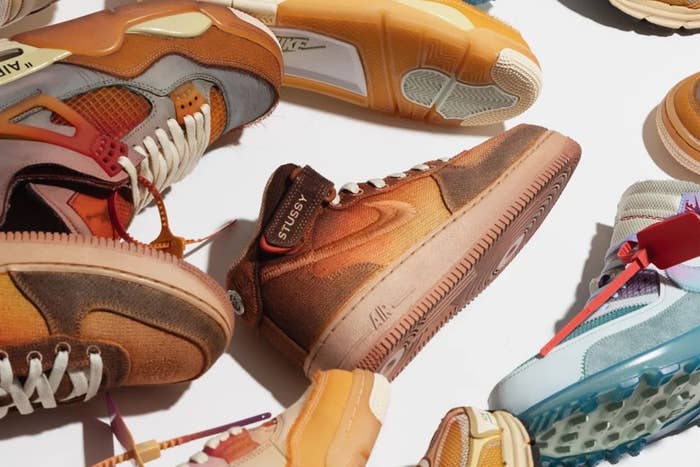 Lorenzo Federici, known to the sneaker world as Lorenz.OG, wants people to hear him out. The 23-year-old British sneaker customizer, known for dyeing shoes to appear like the sky at dusk, feels brands are copying his work.
"I think the main thing I wanted to get out was something like this. Was to sort of just set the record straight," he says. "Because I feel like, obviously, that brands always take inspiration from what they see. That's just sort of part of what the landscape of sneakers is. But I think it can go too far when I feel like I've got my own aesthetic. And if brands continue to get inspiration from, not just me but other creatives who are independent, their whole life is creating their ideas, then it's just not really the right culture, I think, for the scene to grow."
Some shoes he think brands have copied from him are the Adidas Yeezy 700v3 "Carbon Fade," the Nike Air More Uptempo "Wilson Smith," and the Air Jordan 1 "Skyline."
Federici is best known for his work on the Air Max 95, where he transforms the panels into a colorful gradient of watercolor tones. It's often worn by my co-worker and co-host Joe La Puma He's also reworked the Off-White x Air Jordan 5, Stussy x Nike Air Force 1, and the Nike Windrunner jacket to great success.
His aesthetic is perfect in today's Instagram-anchored sneaker culture. The customs pop off your phone screen, but in a subtle way that's divergent from earlier customizers who relied on painting images on shoes or applying exotic materials to well-known designs.
Similar styles have popped up recently at Nike, Jordan, and Adidas, giving Federici suspect that brands are ripping his work and cutting him out of the equation. A topic that has come up as of late in the sneaker world.
We spoke to Federici about all of it to get his take.
When did you get into creating custom shoes?
I started in March 2020, literally because of the lockdowns and everything. I was previously interning at Nike in the Netherlands. And the funny thing is, my role was I was a buying intern. So they would often get me to create mood boards of trends I was seeing online and stuff, basically on social media. And then with those mood boards, they would then send them to the design team and they would take inspiration basically from things online. So I've actually seen it firsthand how they work with creating these big inspirational boards and then taking down their own version.
It's hard to see when they've taken inspiration, if they've changed it enough. I was interning and then when coronavirus came, I decided to go back to the UK because I wasn't really enjoying it. And I had all this time, I didn't have a job and I realized I really want to create. I wanted to design, but I didn't have any experience to design, so I just started creating. Because I'm more of a sneakerhead purist, I never really tried to make my own sort of customs. I never wanted it to look like they were custom, if that makes sense.
Do you remember what the first sneaker that you made a custom of was?
Yeah, it was just a Nike By You Air Force 1. I always used to order the Air Force 1 By Yous with "OG" on the back, because that was just my friend's first pair and then slowly my friends used to ask for them.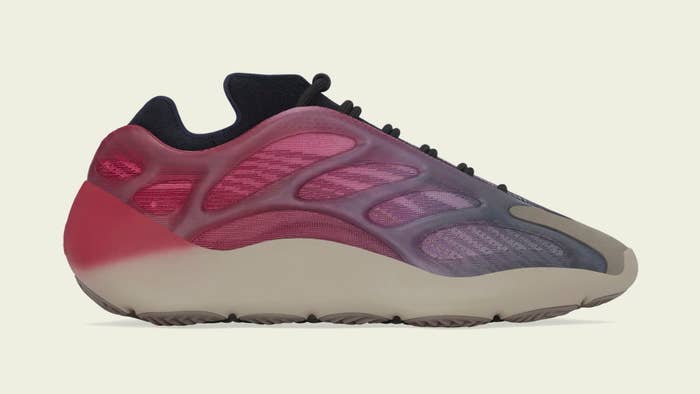 Besides doing the Nike By You, when was the first time you started to dye the sneakers? And how did you get the inspiration to do what you do?
So I think the reason why I started to dye shoes was from A-Cold-Wall. They dyed Vomeros and they'd also dyed a few shoes for their runway shows. They dyed a few Air Force 1s, and I remember when I first saw them, I thought, "What is this pair?" I read a bit that they were dyed and I hadn't really seen dyed shoes before, so that's when I just began to experiment. And there wasn't really any info at the time about dyeing shoes. So I just practiced and I messed up quite a few pairs. But eventually I started to find new techniques on how to do it. And based on that, that's how my aesthetic sort of formed itself just naturally based on the techniques I was using.
And how long does it take you to make one of these shoes?It depends. I can make a pair in three hours and then it has to dry obviously. But some pairs have taken me 20 hours or even more because the way I dye a shoe is to get a gradient. I dye it multiple times. My "Dusk" fades: I'll dye the front part yellow and then I'll flip it. Dye the next part orange. And then I'm dyeing the shoe so many times to get a perfect subtle gradient. So often certain shoes just take longer.
I know you said you have criticism for the brands taking your aesthetic, but what if people were to say that you kind of copied A-Cold-Wall's aesthetic?I would say that… It's fine to take inspiration from something if you can make your own. And so I wouldn't say that I copy A Cold Wall's aesthetic. You could say that I copied their idea to dye shoes.
When was the first time that you saw that you thought that this was a brand copying your work?
The first time I could confidently say a brand took direct inspo was the Be True Dunks. But it all started in the last three or four months, started to pop up because I've only been dyeing shoes for two and a half years. So for them to take inspiration and then we start to see shoes.
There hasn't been enough time for them to basically copy me in the early days. So we're only starting to see it now. But I had people at Nike sending me the mood boards, like, "Hey bro, I thought you'd want to see this." Because they thought I'd be really excited to see that my work was in their mood boards, which of course is cool.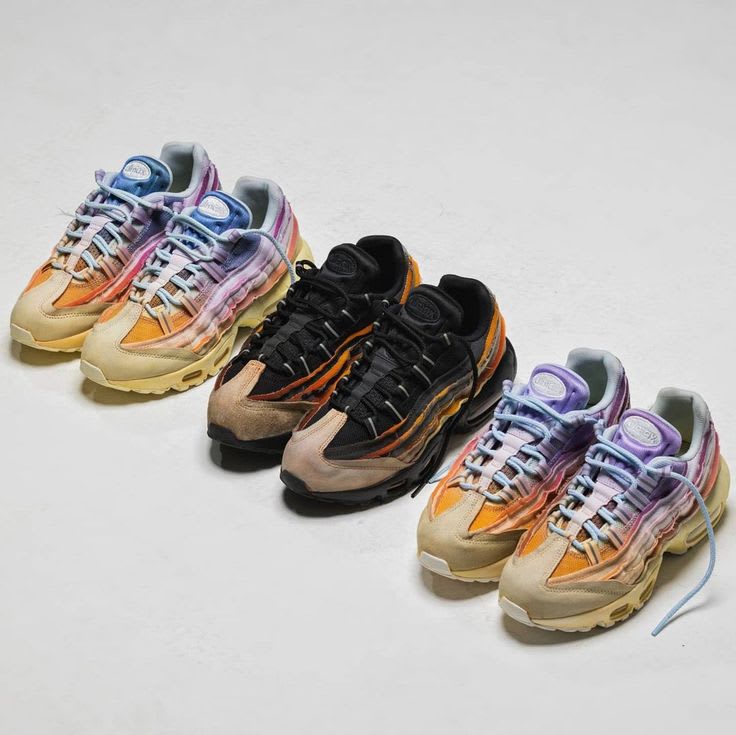 But at the same time, if they're not really showing any love, well, they can take inspiration. They can't honestly say that they're taking inspiration. So it's kind of a double-edged sword. So he sent me a mood board from there. I think it was Fall '23, and it had quite all my work in it. And my style as well, the fade, the gradient.
And as well, the fact that I came from Nike. When I was at Nike, there was never an opportunity for me to do design even though it's something I pushed toward. So, I kind of feel like the industry isn't really set up right for especially young creatives to thrive because when they're in the industry, they're so pushed toward things that just suit the brand, not things they want to do. And then once I left, it was like, "Okay, now we can take your ideas and you can't really do anything about it."
What shoes do you think, besides the Be True, were the most egregious ones that you thought copied your work?
Yeah, the most obvious ones are the Be True, the Yeezy 700 "Carbon Fade." It's basically the dust colorway on the Jordan 1. And then the Wilson Smith Uptempos. That's quite an obvious one. I want to stress as well. I don't mind brands taking inspiration at all. I don't mind. As a creator, I'm happy to see my work resonating in a way that it can be more commercial, but at the same time, I still want recognition because my ideas are all that I have really. So, yeah, it would be nice to get some recognition basically.
What would you say to the people though, who would say to you, "Oh, it's just coincidence on the brand side"?
I don't really know what I'd say. I mean, there's always going to be a devil's advocate. You can't convince everybody. And, to be honest, I won't convince everybody, but I guess if people want to think it's a coincidence, then that's fine. I'm not here to convince people.
But I mean, just for people who were to say that, "Oh, maybe the brand had this plan beforehand and it just happened to line up"?
I'd say that's quite a coincidence. Fair enough if it was just one pair and one colorway that they've copied, but they've copied quite a few of my colorways. They've copied a good three or four of my colorways, just Nike alone. And the Yeezy one is just so… There's never been a fade on a Yeezy before as far as I'm aware. So I'd say that's quite a coincidence.
 But if they want to believe that, then that's fine. Yeah, and I guess people could say. You see, when Virgil was working loads with Nike, and obviously it's different because Virgil was actually Nike. But then Nike started releasing loads of takedown versions of Air Force 1s that sort of look like a Off-White that isn't, people could say, "Ah, that's not actually a copy of Virgil's pairs, it's just clearly a takedown version." Which is what brands often do, but it's not really right when they do a takedown version from myself really, because I don't get opportunities with Nike.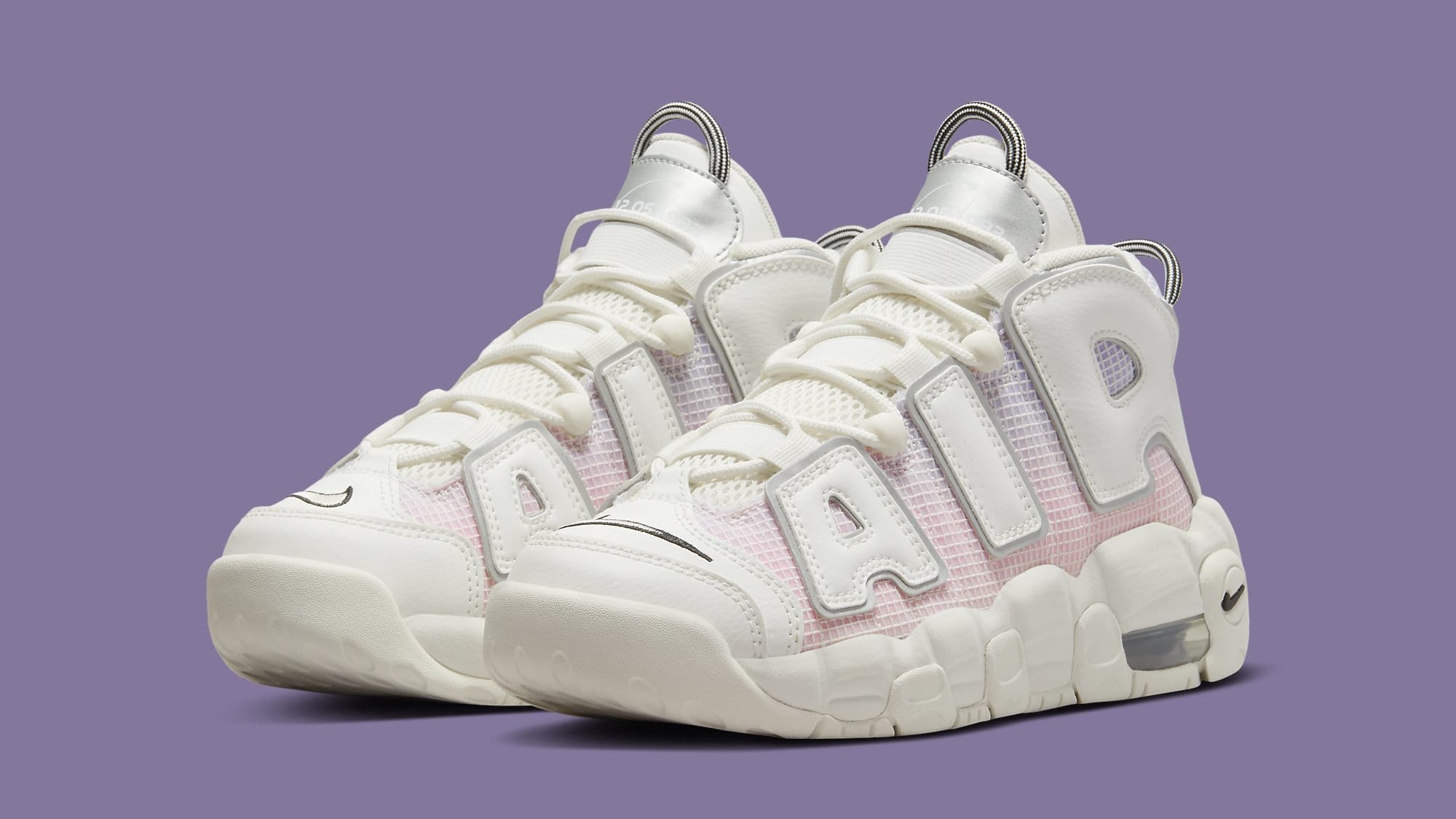 You had said that people at Nike had showed you stuff, but has Nike ever reached out to you?
To be honest, since I first hit you up, they have actually reached out to me. So there might be a project coming with Nike. So hopefully there is, but obviously it's not confirmed right now. But yeah, since you hit me up literally in the last three weeks we've been talking, so yeah. But before that, I've never had any conversation.
Do you feel at all that, you being open about saying that you think that they're copying your designs jeopardizes Nike wanting to work with you? Or do you think it would make them want to recognize your work?
Yeah, I mean potentially. Obviously Nike, they don't like being criticized, and I don't really want to sound like I'm outright criticizing Nike alone. I more just want credit for the aesthetic that's become quite big in sneakers right now. I feel I quite like being quite unknown and quite low-key, but I feel like I've made quite an impact on sneakers. But because no brand has really spoken about me or worked with me yet, my aesthetic's almost bigger than me in a way. A project was offered to me by Adidas last year, but it just wasn't right for me. And at the time I thought that would jeopardize a project with Nike. So obviously, yeah, I don't want people to think I'm accusing. I more just want to be like, "Look, I feel like I deserve some credit maybe."
And as far as your clientele lists, I know obviously Joe La Puma is a big supporter of yours, and you also had Yachty, and was it Ronnie Fieg who all got shoes from you?
Yeah, those three. The first-ever one was Drake. When I was doing the Air Force 1s, he was the first-ever person. I've had Jorja Smith. She's from the UK, singer.
Do you think that Drake co-signing your work is what shot it off into the atmosphere?
No, I don't. Not much really came from that because I had to sign nondisclosure agreements and I couldn't really talk about him much. Funny enough, his team actually ended up copying… Selling my stuff for NOCTA and I couldn't talk about it basically. But no, I'd say just Instagram really, because once Drake had my pairs for a good year, I wasn't really getting much attraction. It was only when I started to dye more special pairs. Pairs that kind of get more attention than just the normal Air Force 1. But yeah, to be honest, JLP has done a lot more than Drake for me. I think a lot of people know me from Joe La Puma.
What does the future hold for you?
To be honest, I've never really planned stuff out too, too much. I like to trust the process and just trust God's plan. But obviously I'm hoping to just continue building and the goal is to get product collaboration, but it just takes time. There's so many potential things in the works, but so many times it just doesn't work out. And I'd love to get into design where I don't actually have to create everything by hand. I would love to work with a brand who can sort of scale up my designs.