"If you want to start a footwear brand and compete with Nike or Adidas, you'll need the funding of a small country and an army," says No One founder and designer Mark Gainor sitting in a small studio lined with cobbler tools, shoe-making machines, and work benches in Venice, California.
The 42-year-old Gainor, who's spent over a decade in the footwear industry working for Adidas, Gourmet, and Native, knows a thing or two about designing, manufacturing, and marketing sneakers, and now he's setting out on his own to bring handmade shoes to the public one pair at a time. But he's not the only person who's living the dream of owning their own sneaker brand. There's been a rise in smaller footwear brands recently that straddle the line between sportswear and high fashion, including No One, Sonra, and John Geiger's eponymous label. What's it like launching your own sneaker brand? What are some of the challenges these upstart companies face? We spoke to the brains behind some of these rising companies to find out.   
The thought of having your own shoe -- designing it from start to finish -- has likely crossed everyone's mind who obsesses about sneakers, but it takes more than just a piqued interest in shoes to bring a piece of footwear to life. There's sketching the design, sourcing the materials, creating the last (the mold that gives a shoe its shape), finding a place to manufacture the product, and then selling it to the public. And a lot of money.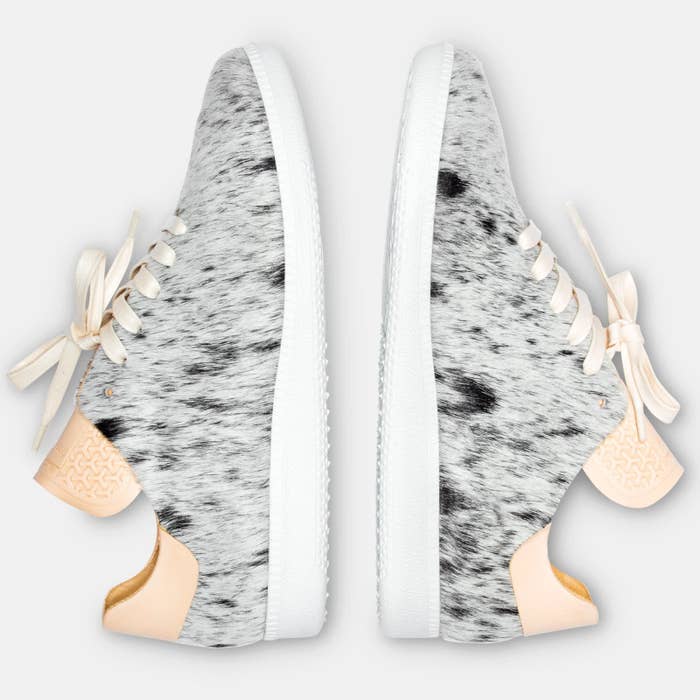 "Sneakerheads think this is easy, but I was in the warehouses in Italy and they said, 'If this was so easy, then everyone would do it,'" says 31-year-old John Geiger, who launched his own sneaker brand last year after working with Nike on Darrelle Revis's first signature sneaker and creating a successful line of custom Air Force 1s with shoe customizer The Shoe Surgeon over the past few years.
Making shoes isn't for everyone, even if they have an idea in their head that they've wanted to execute. "There might be 10,000 who can draw a really fresh sneaker, but only 10 people out of that bunch can go out and make that shoe," Gainor says. "Doing that in the America, and it's 10 times more difficult."
For Geiger, getting his shoe off the ground financially took drastic measures, and it required him to unload his love for other brands' sneakers to create his own pair. "I funded it, I designed it, and the sole took a year because I wanted an air bladder in it," he says. "Right before I moved from Pittsburgh to Miami, I sold my whole sneaker collection in bulk to make the sole mold. The sole mold was almost $15,000. A lot of people use pre-manufactured soles. They buy them from Margom. That's the easier route. I went through, like, a million soles, but they'd send them with no air bladder. That's not what I wanted."
Although he didn't provide an exact number, Gainor says that creating your own brand is going to cost much more than you've set out to spend. "You should do your research, talk to as many industry people as possible, then multiply that number by four [to find out how much it's going to cost]," he says. "It is so expensive and so many things that can go wrong. There are so many details that you're going to overlook."
Gainor and Geiger have both chose to manufacture their sneakers in the USA, and while it's a more expensive process than making them in Asia, it gives them the quality and control that they're looking for in their product. "I want to do something and be known for doing it in the USA, but I want it to have the quality of being made in Italy," Geiger says.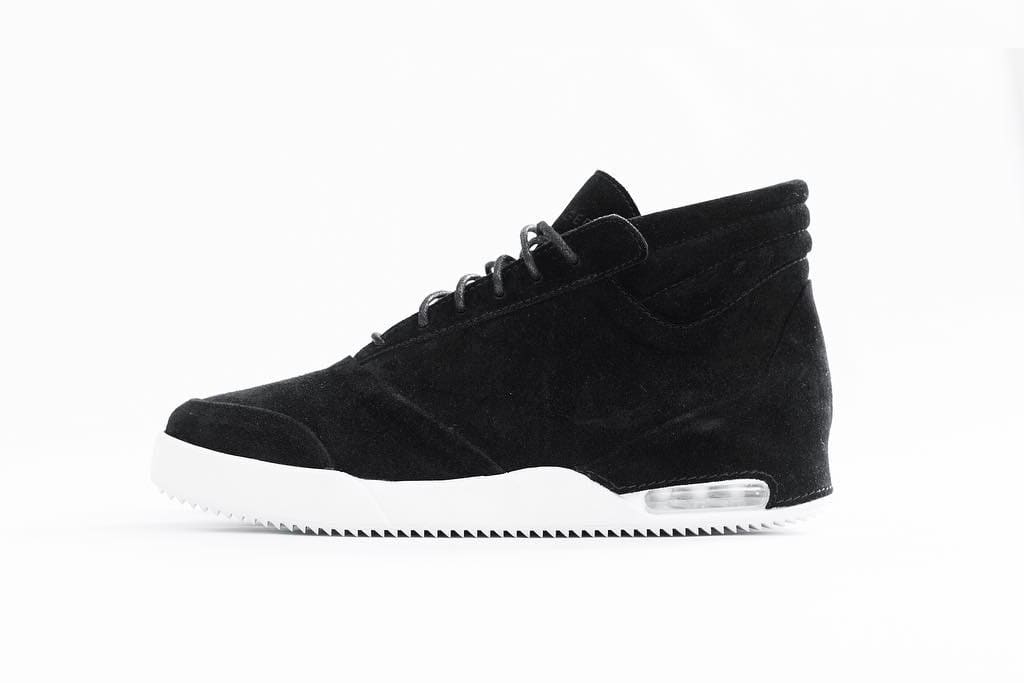 For Gainor, choosing to make his shoes domestically gave him the control and convenience that he didn't have with previous companies. "I was flying [to China] 12 to 13 times a year. It got to the point where I was like, 'Fuck this—if I could do this 10 minutes from my home, it would be a good thrill,' he says. "You're not going to get into high-quality facilities in Italy or China with the volume that we're looking to create as a startup. If you're able to produce your product domestically, it gives you the right amount of control. Unless you're going to be a psycho and fly over to China to check on your shoes two times a month."
Making shoes in the USA seems like a novel idea to some consumers, but they'll also pay the price, literally, for buying domestically manufactured sneakers. "You're going to pay so much to make a domestic product, you just have to make that back with marketing the product," Gainor says. "It's the only way you can justify making product here. It's going to cost you two to five times more to make shoes domestically."
Factories located outside of Asia, whether they're in Europe or the U.S., aren't able to pump out the same quantity of sneakers on a daily basis, which presents its own set of problems to those trying to start their own brand. Hikmet Sugoer, who founded German sneaker boutique Solebox and started his own brand after selling and leaving the business, has started his own sneaker line, Sonra, and makes premium running sneakers in Germany. "The biggest problem is dealing with a small factory, because they have a maximum that they can produce per year," Sugoer, 44, says. "I forecasted a small quantity, and now there's no possibility to [make more shoes]. You're dependent on the factory, especially if you want to produce regionally, because there aren't many factories around. If I were to produce in Asia, it would be much easier, but producing in Europe is much harder."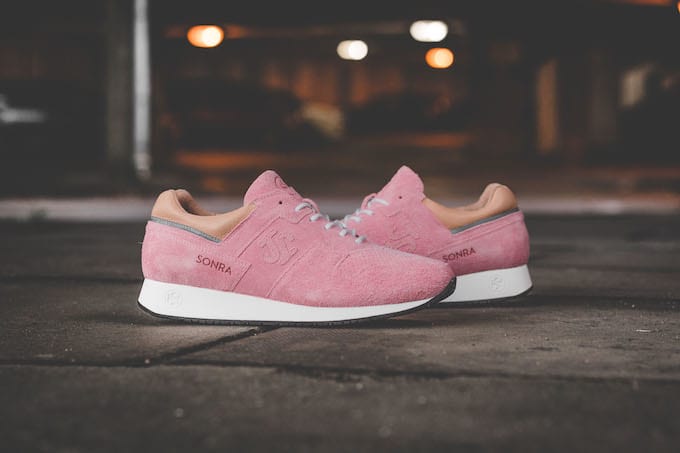 Once the shoe is made, selling and marketing it is the next challenge that faces someone who starts their own sneaker company. And it can make or break the brand. The process, however, all starts with making a good shoe, as simple as it may seem. "Marketing and design impact each other. If you nail a design, it's going to market itself. So the hard work is in developing or designing the shoe that's truly innovative," Gainor says. "There are so many silhouettes that look and feel the same that occupy the same space, so the marketing becomes much more difficult. If your product doesn't stand out, then you're going to have to put in a lot of work to make people notice it in today's market, especially with big players like Nike and Adidas making shoes."
Experience in the sneaker industry will help you launch your own sneaker brand, but having a recognizable name in that same space will get more people to pay attention at the start. Sugeor's had his hand in some of the most coveted sneaker collaborations over the past decade and has built a cult-like following, where he's applied his older colorways to his new shoes. The same people who craved his old sneakers wanted a pair of Sonras. "Without proving myself with my work in the past, this wouldn't be possible," he says. "It's not easy to put your sneakers in top-tier stores. I sell my shoes at Hanon, 24 Kilates, and Patta. This wouldn't be possible if people didn't know me. It's because they know me from my work that I did while I was at Solebox."
Designing a great shoe, selecting the right materials, and finding the right marketing strategy are what it takes to make a successful shoe, as well as a little bit of luck, financial planning, and the right co-signs. But you're not going to make it far within the footwear industry without hard work and, ultimately, a passion for sneakers. "If you work in this industry, it's a given that you're passionate about sneakers. To deal with everything that's going to happen, you're going to need a real love for footwear. The downside is that it might make you crazy, thinking you fucked up a colorway," Gainor says. "I've learned to go through my design process and live with and accept my mistakes. I realize that we've made the very best shoe that we've made today. We can all make a better shoe tomorrow."