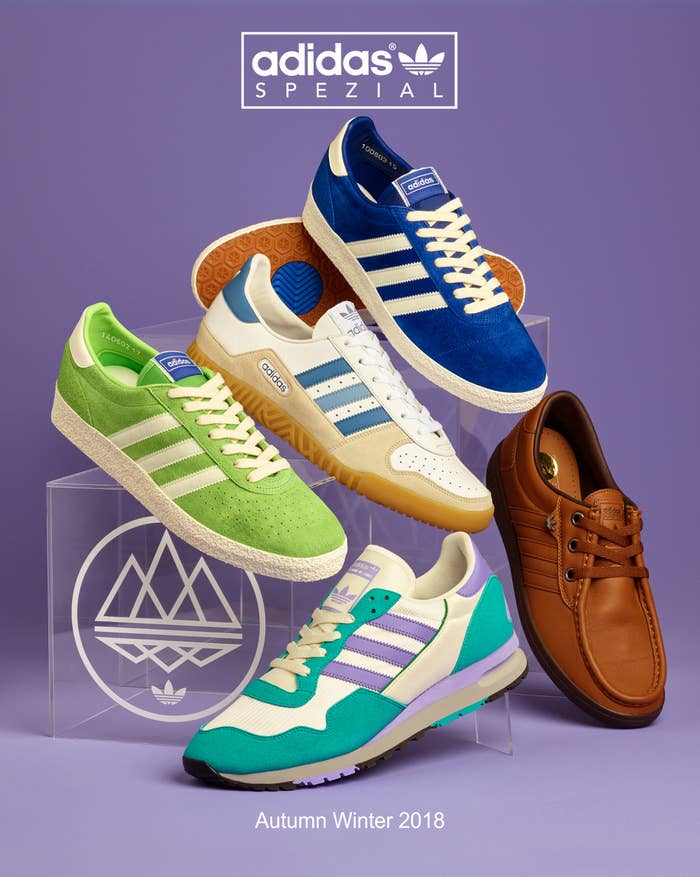 Adidas Spezial is a mass-produced secret, or at least that's the way that the man behind the line, Gary Aspden, likes to tell it. The collection is in its fourth year, and it takes cues from Adidas' extensive archive to create one-to-one retros from the '70s and '80s and new shoes and apparel that take inspiration from the past to fit into today. But up until last year, you couldn't buy Spezial in the U.S. outside of Adidas' website and the brand's Originals store in New York City.
The cultural touchstones for the collection include the UK's football casual scene, a youth subculture that wore expensive designer clothes in the '70s and '80s to partake in hooliganism, although some dressers, as they're called, didn't take part at all. There's also England's acid house movement and a healthy obsession with reggae music thrown in the mix. This season's lineup includes a handful of retro and new sneakers, such as the Munchen Super and the ZX 452, along with bright jackets, sweatshirts, and more.
Aspden is no stranger to the footwear industry. His time with Adidas goes back to the '90s when he ran the brand's entertainment marketing business. (He had Jon Wexler's job before Wex was Wex.) He tried to get Kanye West to the brand in 2006 and has amassed a collection of rare and vintage Adidas footwear that toured the world when Spezial was first released in 2014. While he's no longer an employee of the brand, he's worked with the company for over 20 years and still designs the Spezial line. His knowledge of and search for Adidas history even led him all the way to Argentina to scour abandoned sports shops to find obscure models to serve as the foundation of the collection.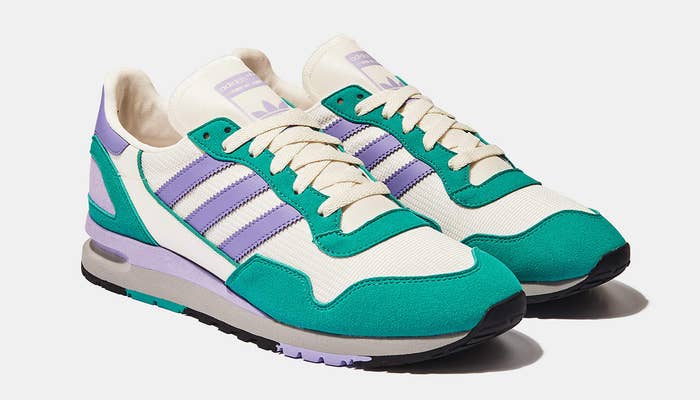 Growing up in Darwen in the North of England in the '80s, he was introduced to football culture and the clothing that came with it: CP Company jackets, Lacoste polo shirts, along with Adidas trainers like the Forest Hills, Samba, runners, and other obscure models.
Leisure shoes, Adidas' approach to lifestyle in the '70s and '80s, are a big part of Aspden's work. Their brown leather, stingy use of lace holes, and overall resemblance to boat shoes or something worn by a geography teacher have made them divisive, too. It's this flare of Spezial that makes it, well, special. This season's leisure is the Punstock SPZL, named after a road on Aspden's hometown of Darwen. "The Punstock SPZL is my favorite shoe in the collection," he says. "It's a new shoe that we designed that takes inspiration from a number of old shoes. I love that it divides opinion and that a lot of people don't get it at all. But the people who do get it are completely obsessed by it."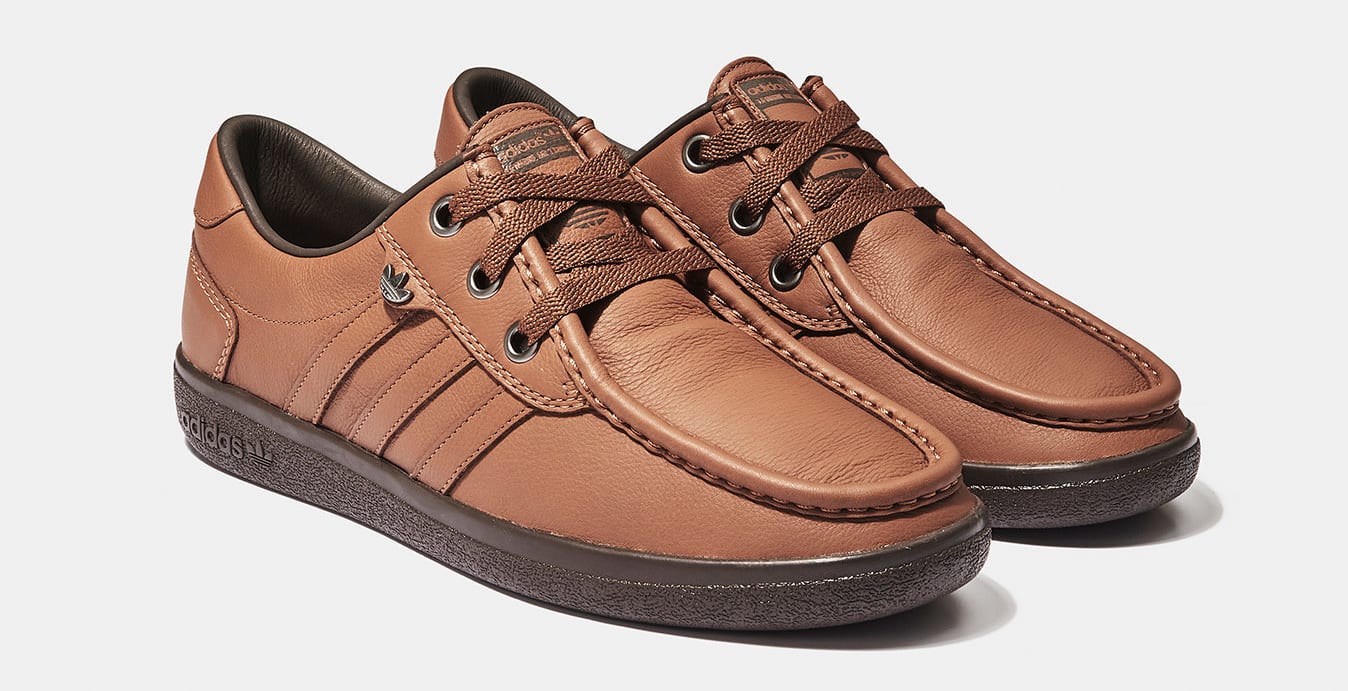 He goes on to explain, "Adidas leisure shoes were big with football casuals, and leisure shoes as a whole were a big thing with reggae artists. Those are two of my favorite references. And there's no one in the athletic footwear industry making footwear like that right now."
The Spezial collection has found a niche audience. It may not be as hyped as Yeezys or Consortium releases from the brand, but certain models from the lineup sell out instantly. Not only do football casuals of yesteryear go after the line, but also celebrities such as Liam and Noel Gallagher, Goldie, and Naomi Campbell.
There's a huge fanaticism for sneakers, rather trainers, in the football casual world. Many think it's just flat Adidas models that this crowd wants—shoes named after European cities like Munich, Berlin, Stockholm, Amsterdam, and Dublin, and are often confused for Sambas or Gazelles. Aspden believes this is cultural revisionism. As he says, "In my opinion, the history of football casual footwear has been re-written because a lot of the younger generation is obsessed with European City Series shoes: flat sole, gum sole, brightly colored suedes. The only City shoes where I grew up in the North West [of England] that were popular among my peer group were the Stockholm and the Dublin. The ultimate trainer for us was the Grand Slam."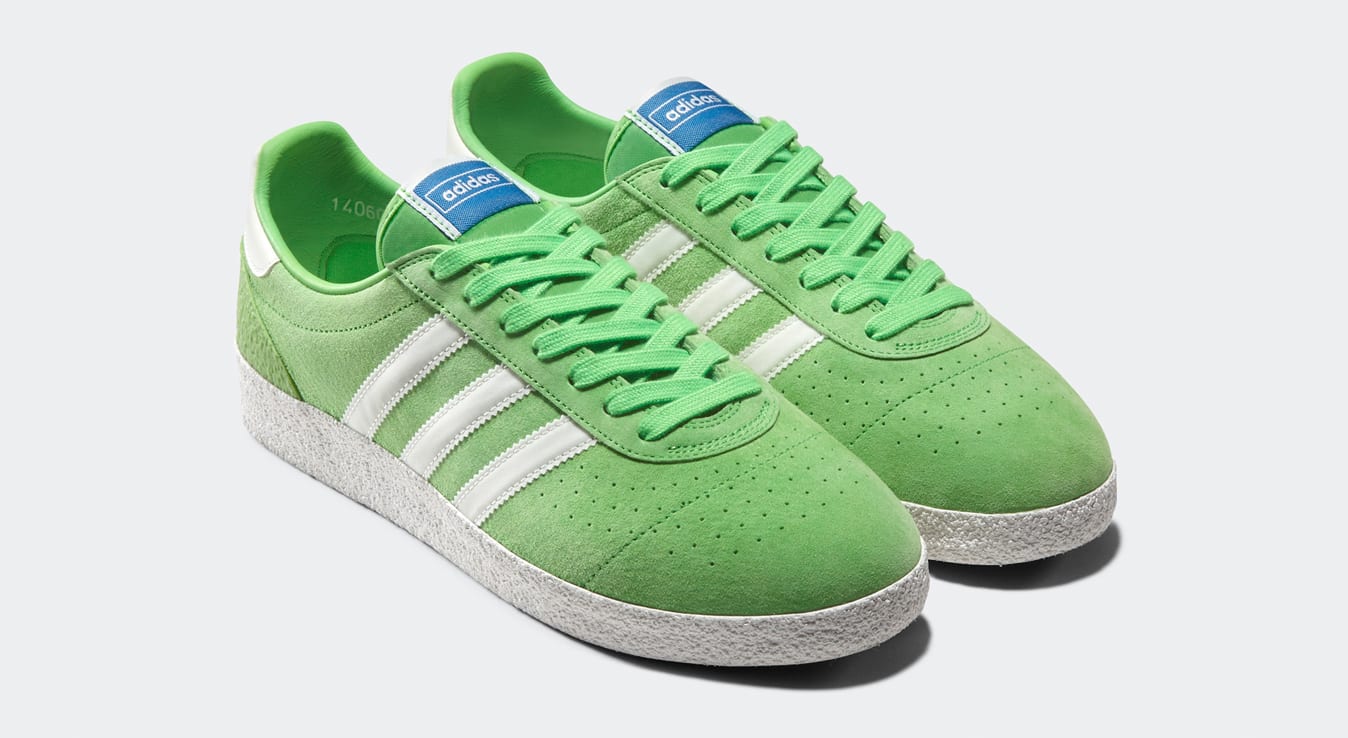 Instead, he sees running shoes as playing a big role in the subculture, and it's reflected in his collection for this upcoming season that not only plays off football supporters, but is heavily influenced by the acid house parties that took place in the abandoned warehouses of the North of England in the late '80s. "Anyone who was around in the '80s who was going to football will tell you that ZX running shoes were so important. What I tried to do with the ZX 452 and the Lowertree for this collection was making them in bright colors," says Aspden. "What we did when we were kids, because our feet weren't as big, was buy women's trainers. They came in crazy colorways. I wanted to reflect that in the running shoes I did for this collection."
If you're reading this, there's a good chance you're in the States, grew up on basketball sneakers, and think casual means something a bit more relaxed. So why would you be into Spezial? Why would you search it out? It's not for everyone, but that's the beauty of it. "I have no idea why someone in America would want to dress like casual culture, unless it's somebody who wants an alternative of mainstream sneaker culture," Aspden says. "A value of a product is [often] based solely on its monetary or resale value. That's not great for the progression of personal style or creativity. I come from a mindset that's about getting a pair of trainers that other people don't have."