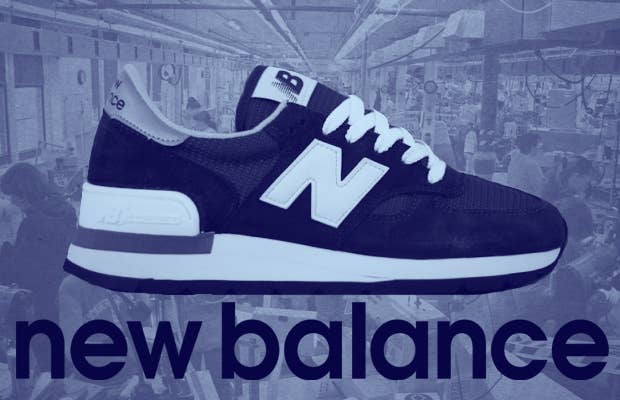 How did you get into New Balance? Through a rapper co-sign, because you had odd-shaped feet, or because you just love suede sneakers? The footwear brand has been around since 1906 and become one of the most solid and trustworthy suppliers of athletic footwear on the market. But the company didn't just fall into good luck and become the brand it is today, it survived through trends, technological changes, and public perception of athletes to shape its current stake as one of New England's greatest brands.
Through the years, different models have been introduced—consistently raising the ceiling for improvement, but New Balance has always remained true to its philosophy of wanting to make a better sneaker. If you have grey sneakers on your feet and are curious about how they evolved to that point, we have a thorough history lesson for you. Here are 50 Things You Didn't Know about New Balance.
RELATED: 25 Best New England Brands of All Time
RELATED: 50 Things You Didn't Know About Converse Chuck Taylor All Stars
New Balance wasn't started as a footwear company, in fact, it first sold arch supports.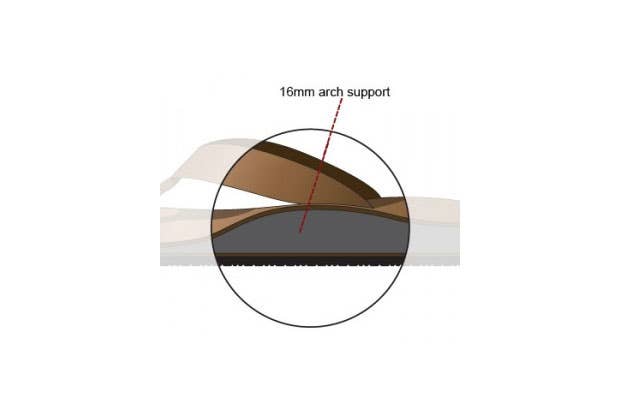 Although New Balance has a strong presence in Maine, and currently operates two factories there, the brand was founded in Boston.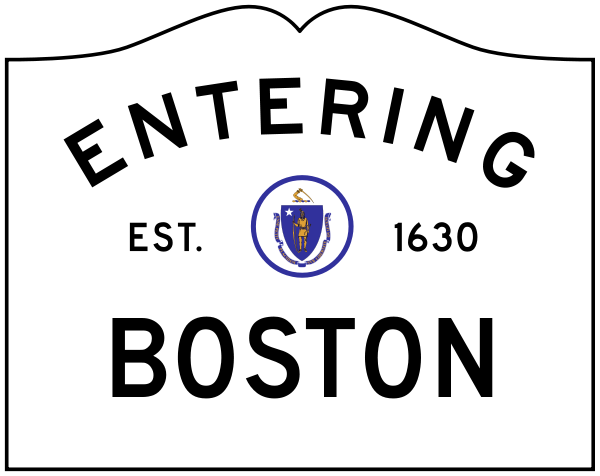 New Balance's British roots go back to its founder, William J. Riley, who immigrated to America from England in 1906.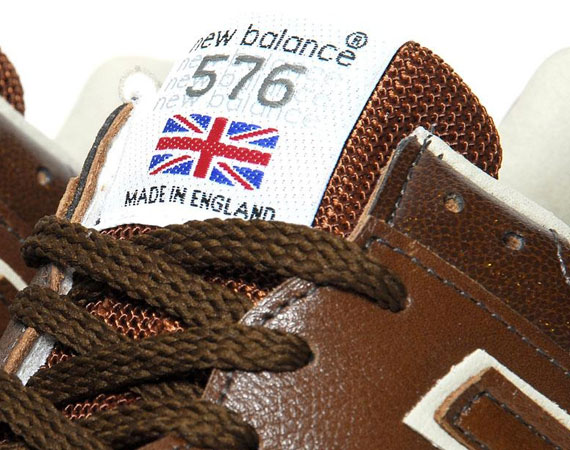 The name "New Balance" actually comes from founder William Riley observing chickens in his backyard, and how a three-toed foot best supported a body.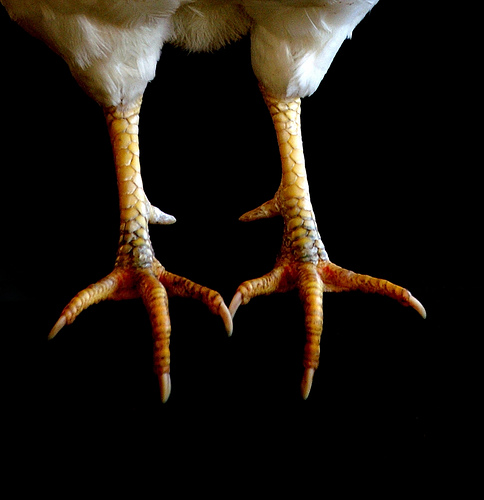 In 1927, New Balance sold arch supports for $5: The price of a new pair of shoes.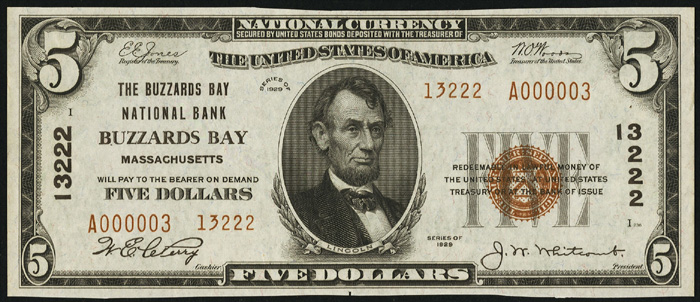 New Balance's first products weren't sold in retail stores, but rather by a traveling salesman.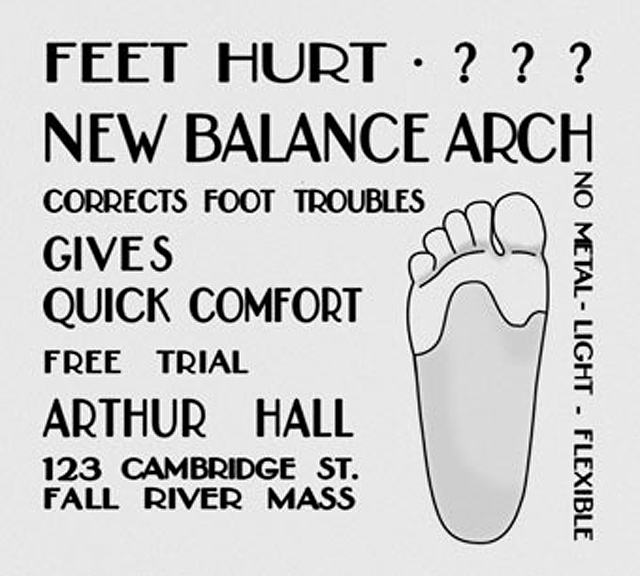 New Balance gained its reputation by selling its arch supports to firefighters and policemen.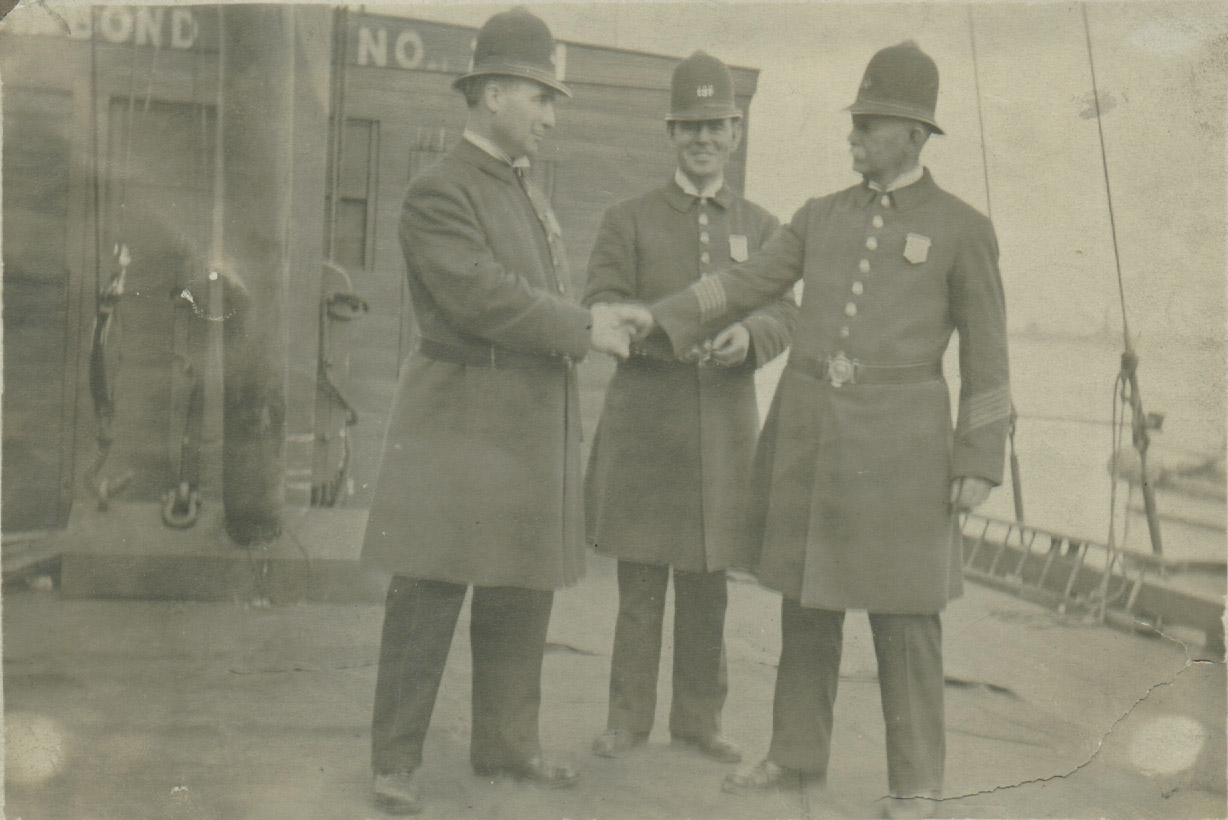 New Balance survived the Great Depression by offering a niche product, and actually expanded its business as the Depression ended.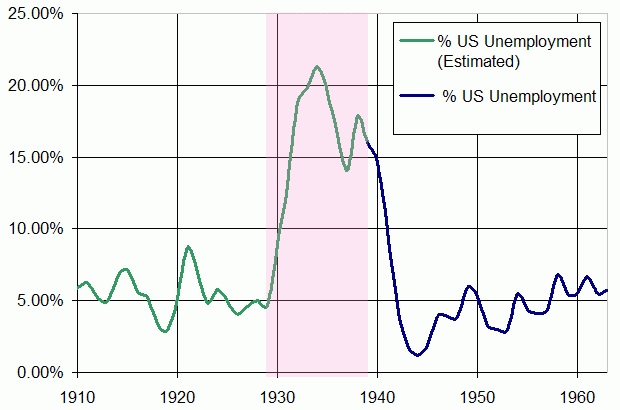 New Balance didn't make its first pair of sneakers until 1938, which were made for runners from a crepe sole and a black kangaroo leather upper.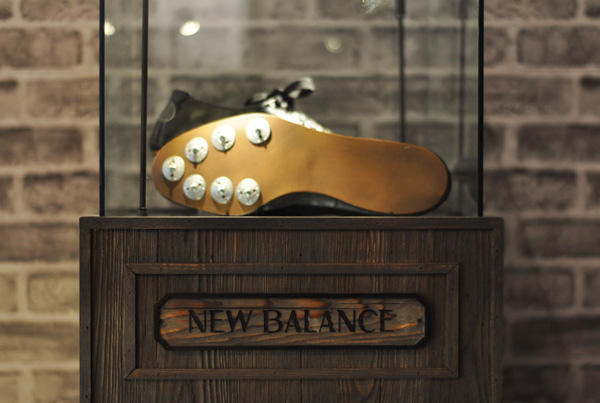 As a testament to the brand's enduring quality, New Balance first created sneakers because it wanted to make them "more comfortable and serviceable" than other brands.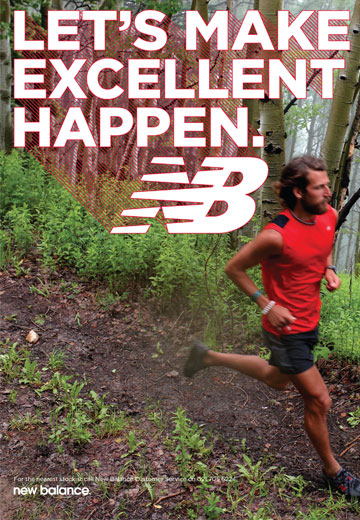 Only three years later in 1941, New Balance had branched out to making sneakers for baseball, tennis, and boxing.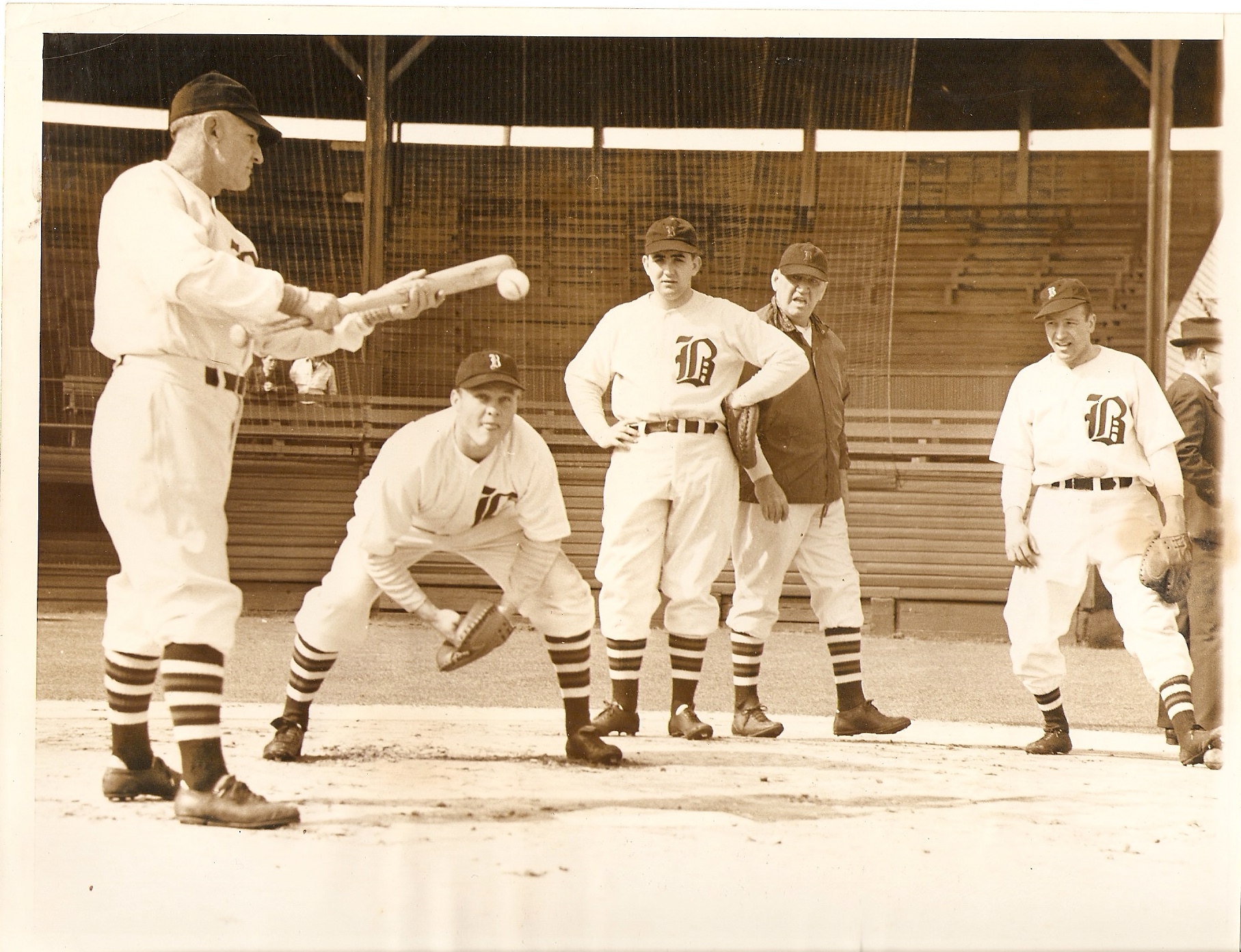 In 1956, New Balance actually changed its name to "New Balance Orthopedic Laboratory" to appeal towards America's fascination with science.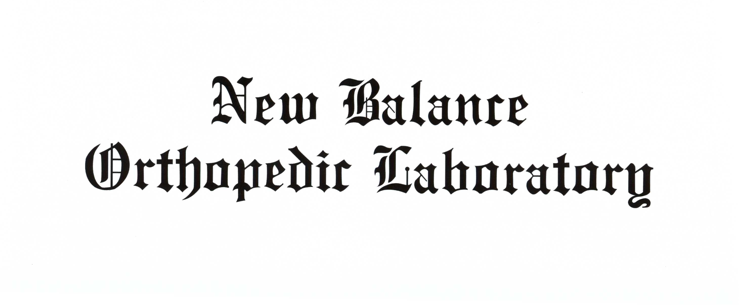 Standing behind its product, New Balance didn't sponsor track teams, it wanted people to wear the product because they believed in the company.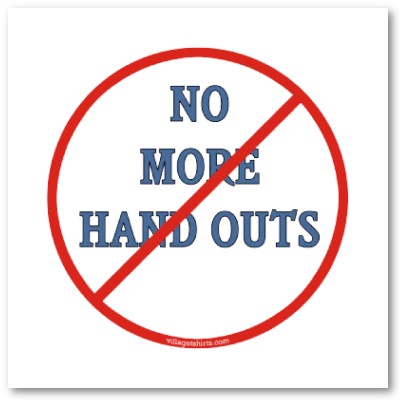 New Balance, known for offering its shoes in widths, offered its first wide sneaker, the Trackster, in 1960.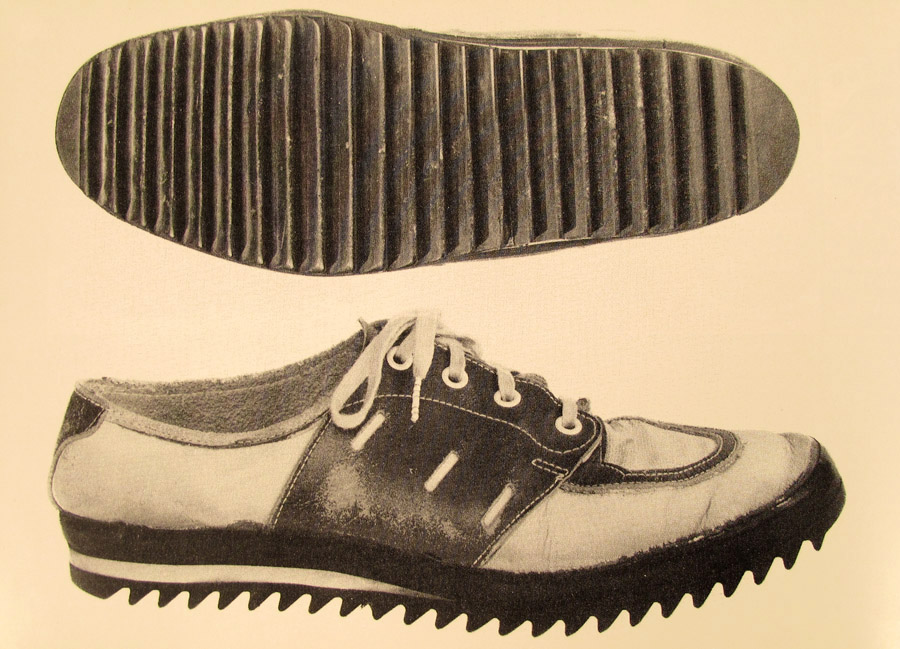 New Balance met resistance from retailers because of the many products and widths it offered; it made sales too complicated.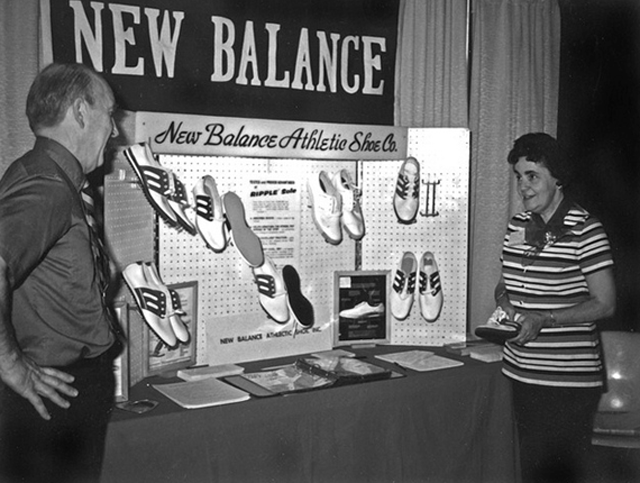 New Balance President Jim Davis once said, "Show me a runner whose shoes don't fit, and i'll show you a loser," in an ad campaign.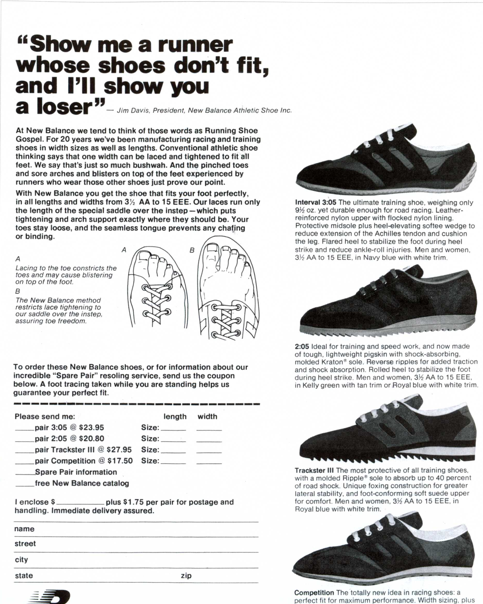 Terry Heckler admitted that the Trackster model looked like a "nursing home adidas."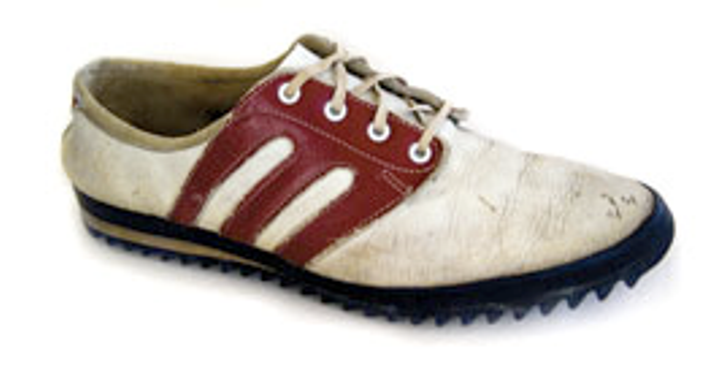 The "N" logo wasn't featured until the '70s when New Balance released the 320.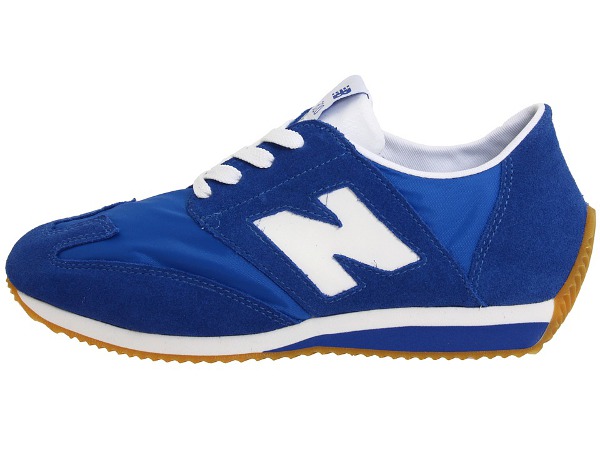 The Trackster put New Balance on the map as a running brand, but 1976's 320 is the model made the brand a force in the running world.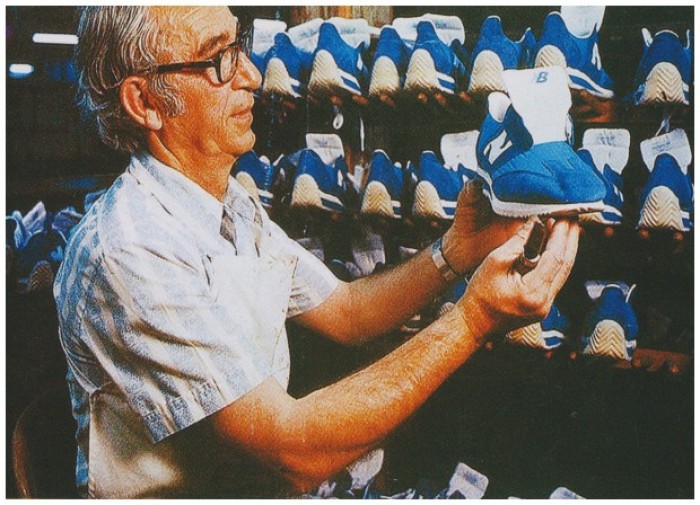 Instead of featuring athletes in advertisements, New Balance used "Ma and Pa Balance," old folks that were proto-hipsters, to market its 320 model.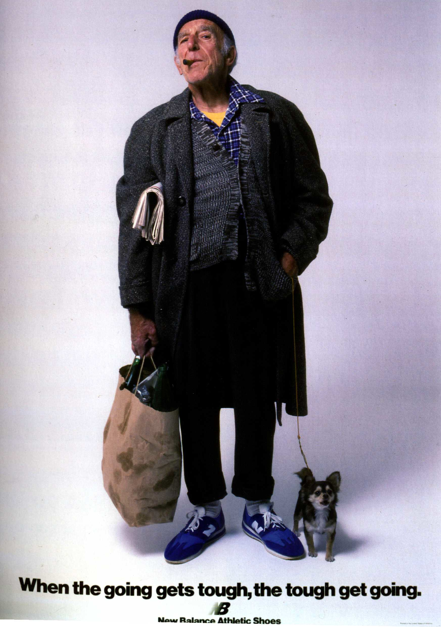 Heckler gave numbers to the sneakers instead of names because he wanted an equal perception of each sneaker; letting the customers decide their favorites.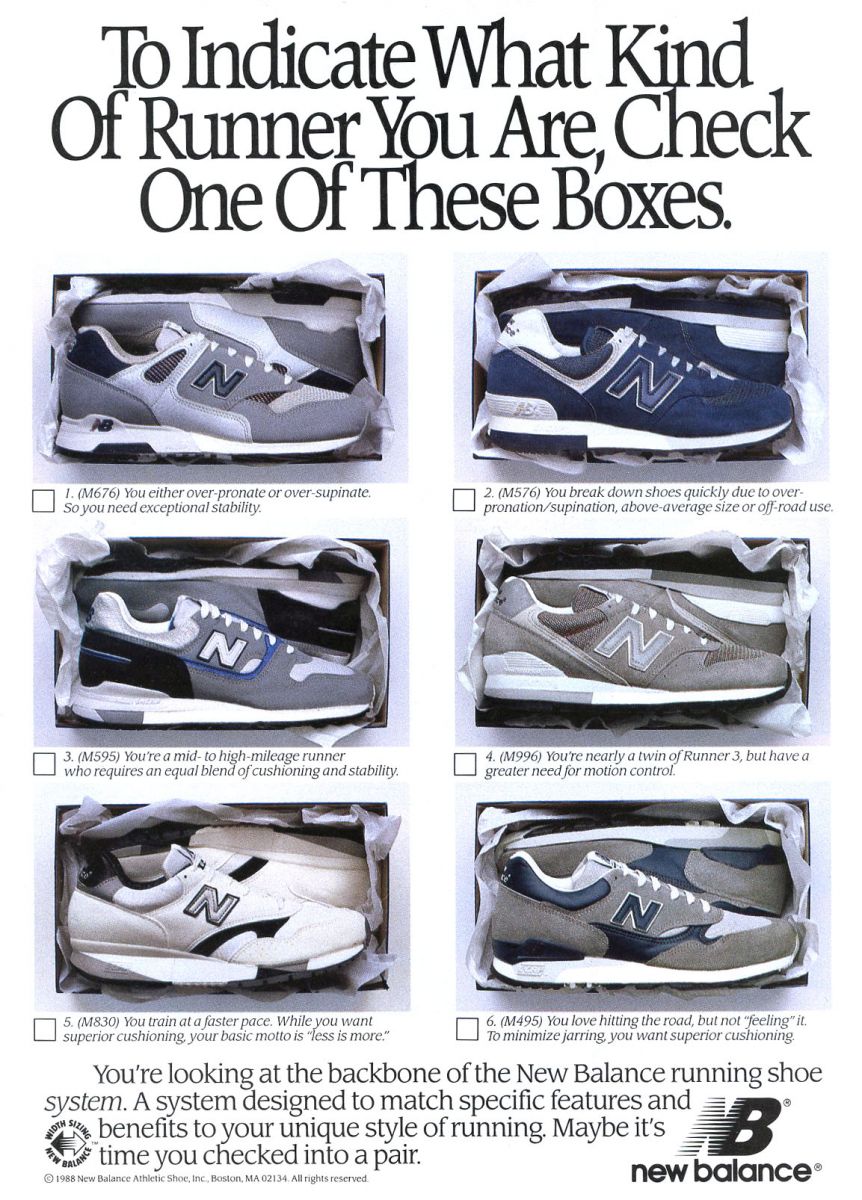 Terry Heckler, the designer of the "N" logo, was told it would confuse people with Nike, and Heckler was happy about that comparison.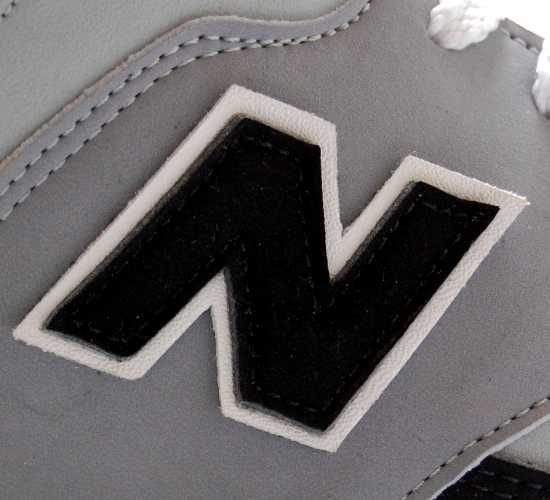 1978 saw the release of New Balance's first apparel line: Gore-Tex running suits, and nylon and mesh tank-tops and shorts.

The Flimby factory wasn't New Balance's initial European factory; the brand first set up shop in Tralee, Ireland.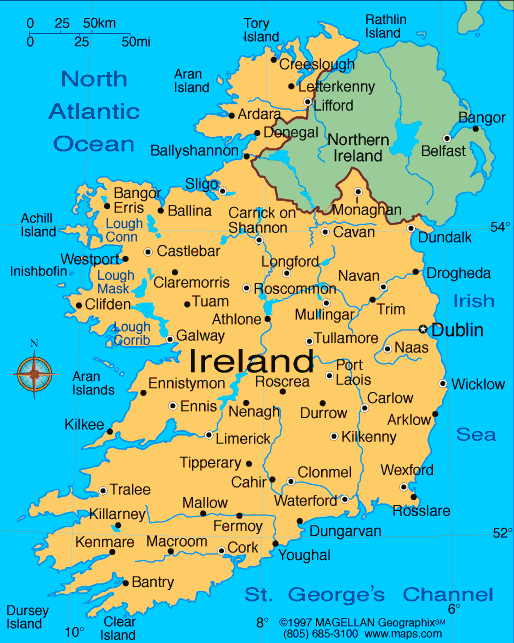 New Balance's 620 was the first running sneaker that eclipsed the $50 pricepoint.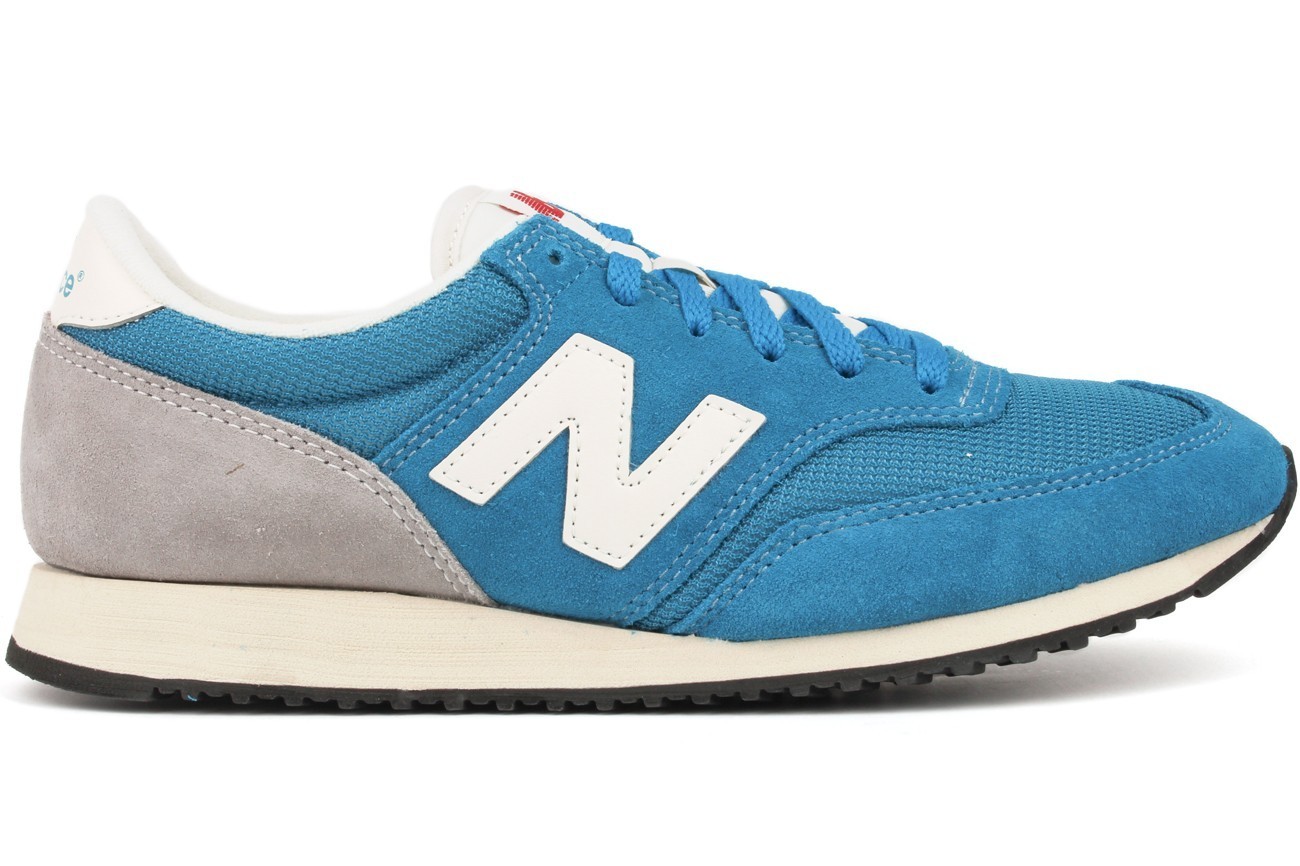 New Balance's first basketball sneaker, the Pride 480, was worn by Boston Celtic M.L. Carr. Carr introduced brand president Jim Davis to Celtic's coach Red Auerbach, who was impressed by the brand.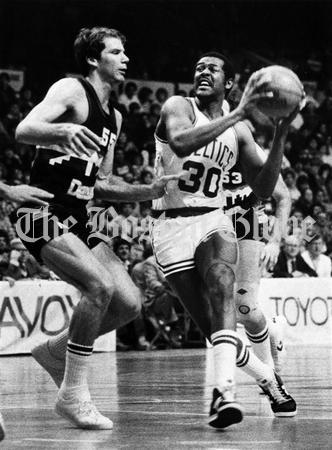 James Worthy was signed by New Balance for $1 million, given a signature sneaker: the P740, and busted for soliciting—prompting the brand to drop his contract.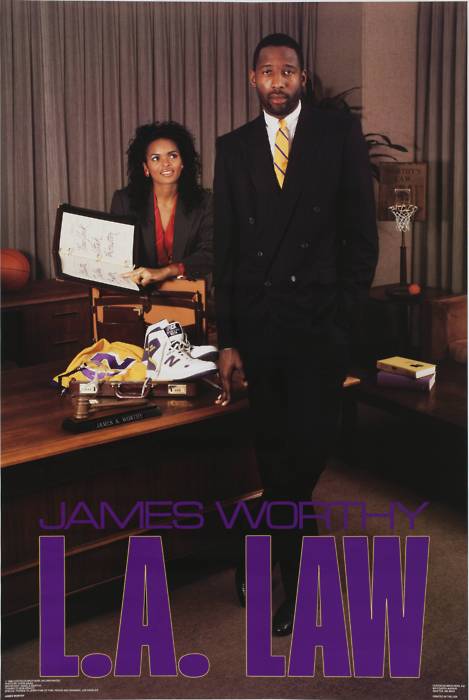 The brand's goal became to develop the best shoes that could sell for the most money. The 990 was the first running sneaker that retailed for $100.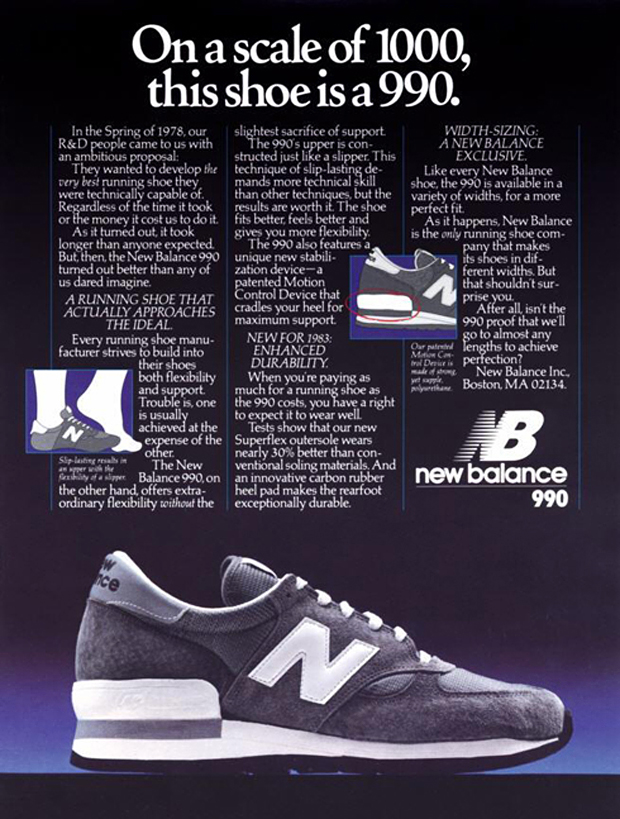 The buttery leather used on a lot of New Balance uppers, like the 990, is actually made from pigskin, not cowhide.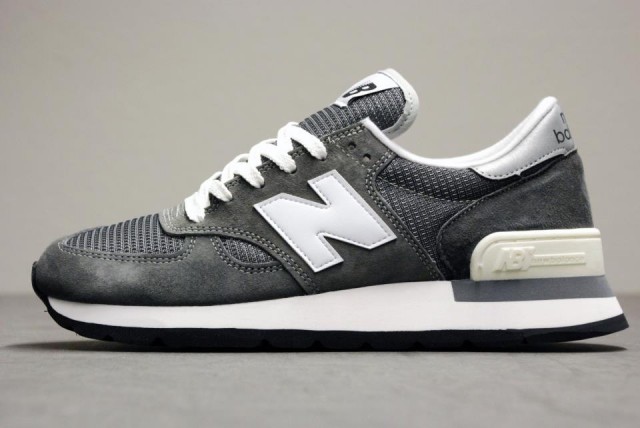 New Balance isn't just an American-based company, it has licenses in Japan and Great Britain.
The late '80s saw New Balance outsource some of its work to overseas factories in China, Korea, and Vietnam.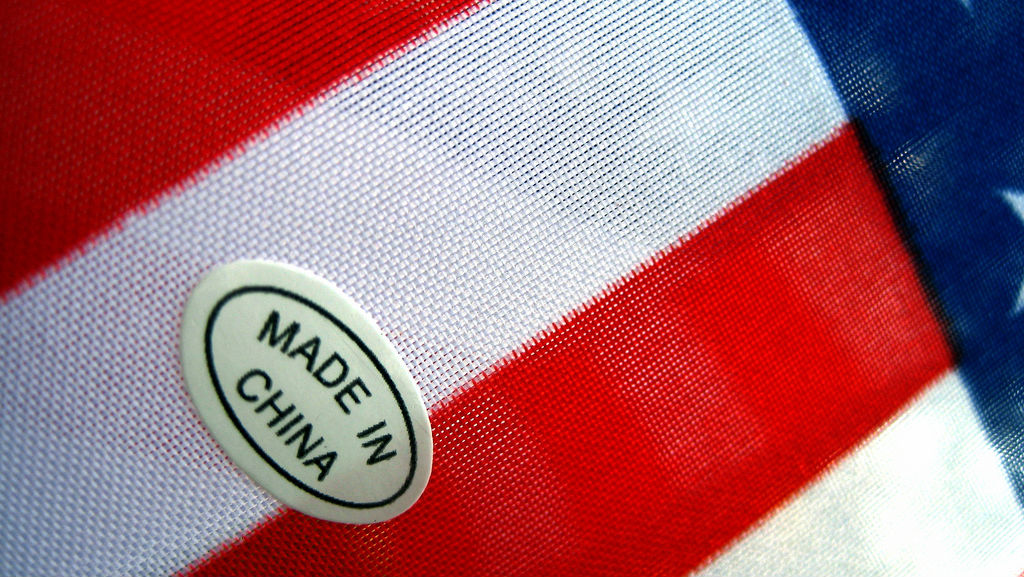 The a black-and-silver colorway of the 577 was made specifically for the Israeli Army in the '90s.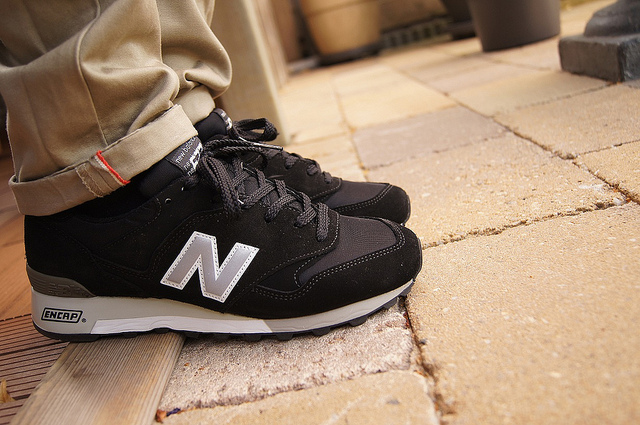 Bill Clinton was a fan of New Balance sneakers and jogged in the 1500 model.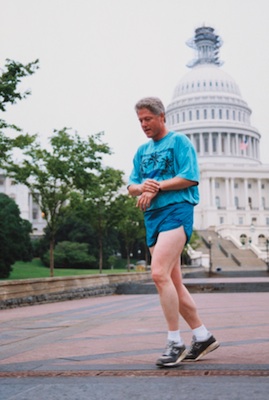 Phife Dawg's lyrics "I sport New Balance sneakers to avoid a narrow path," on A Tribe Called Quest's 1991 track "Buggin' Out" was a reference to one of the brand's ads.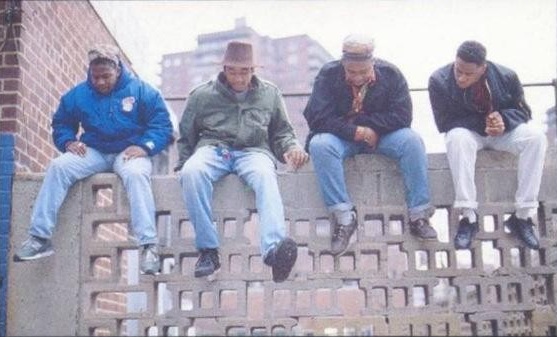 Raekwon rapped on Ghostface Killah's track "Daytona 500," "On the Island, tried to challenge God for the New Bals," proving that Air Jordans weren't the only sneakers people were getting jumped for in the '90s.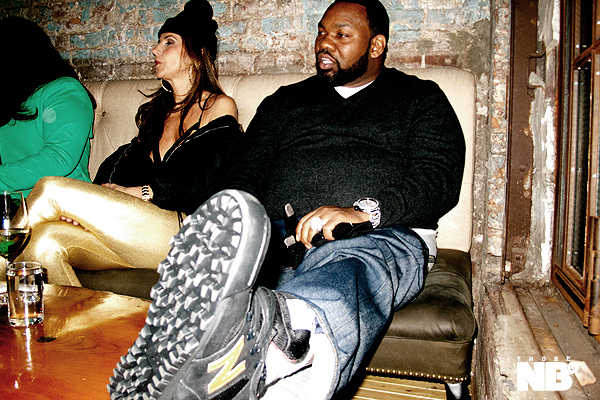 New Balance is the last major American athletic footwear company that still makes its sneakers in America, producing roughly 20 percent of its pairs in New England.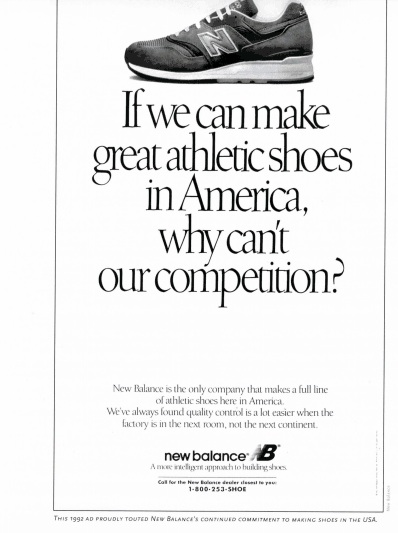 Bobbito Garcia, author of the seminal sneaker book "Where'd You Get Those?", claims the New Balance 800 is his lucky sneaker.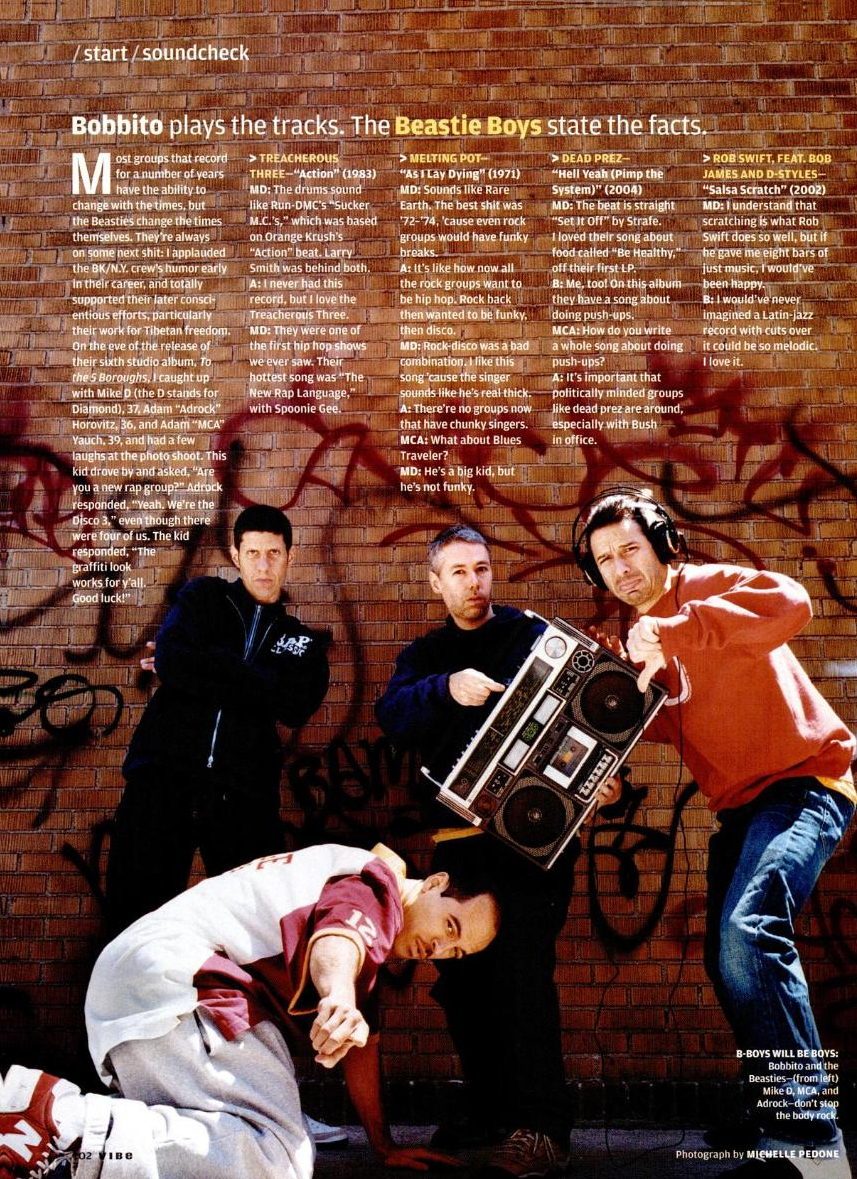 The brand's "Made in USA" sneakers aren't 100 percent made in the USA; only 70 percent of each sneaker is.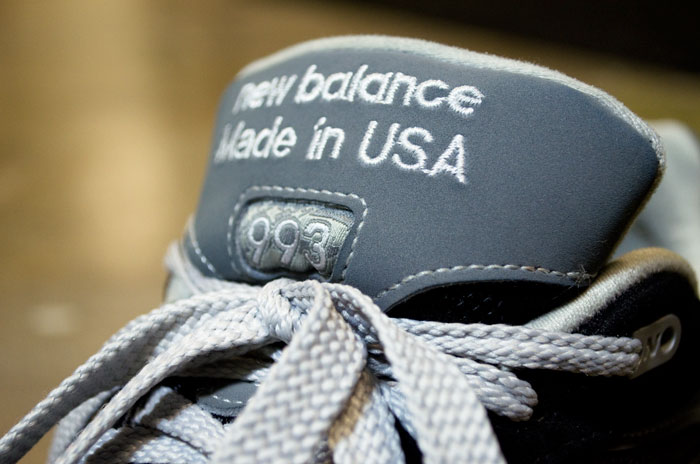 2001 saw New Balance acquire legendary sneaker brand P.F. Flyers; famous not only for appearing in "The Sandlot," but also on the feet of another Boston legend, Bob Cousy.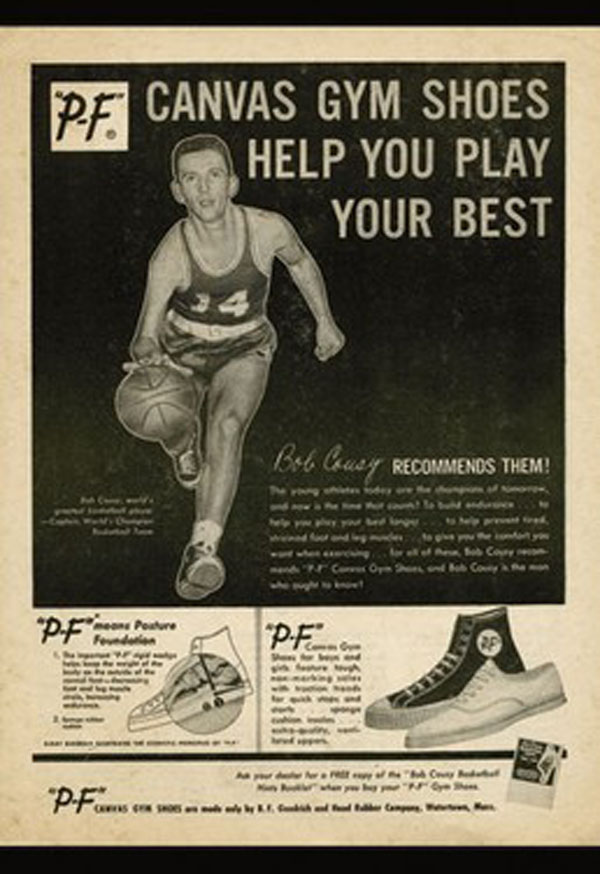 2009 saw New Balance move away from its "Endorsed by No One" philosophy.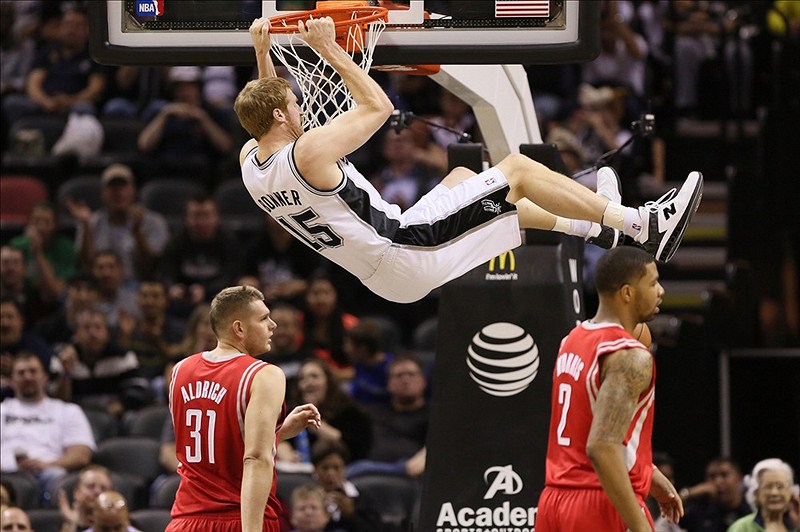 Steve Jobs loved New Balance sneakers, in fact, that's all he wore.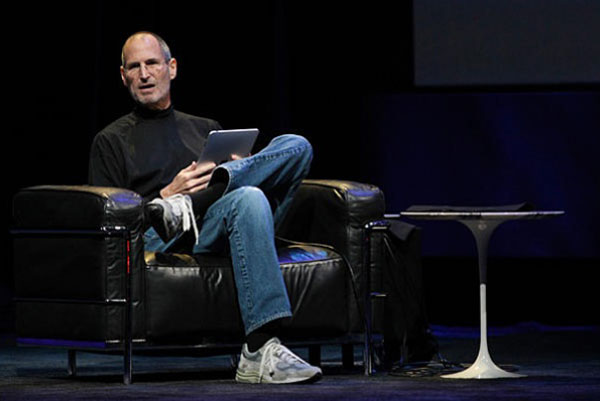 Before Mos Def wore suits, and before people wore New Balances with suits; Mos Def wore 574s and they were fresh.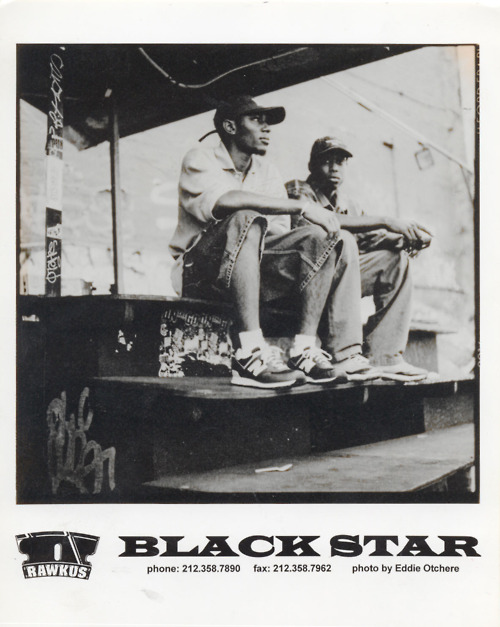 The MT580 was originally only a Japanese exclusive, but eventually found its way over to the U.S. to spread its chunky love.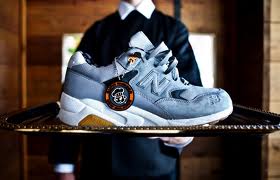 Briefly, in 2009, Kanye West loved to wear New Balance 998s.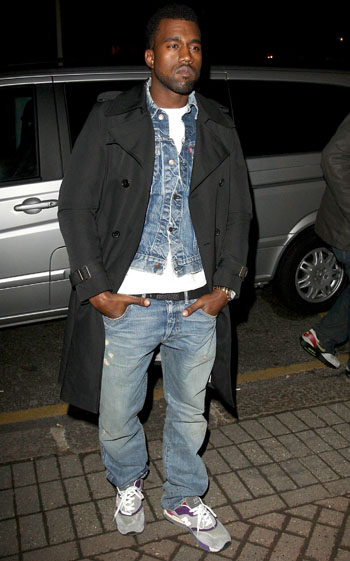 Pharrell had a brief New Balance moment, too.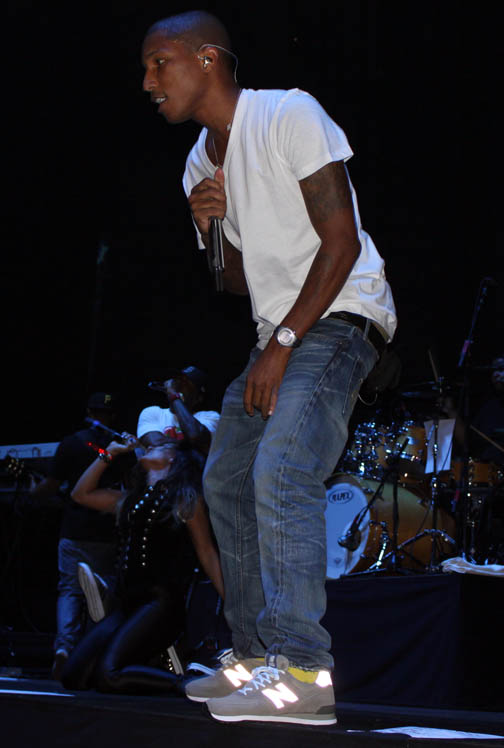 New Balance got caught up in the toning trend too.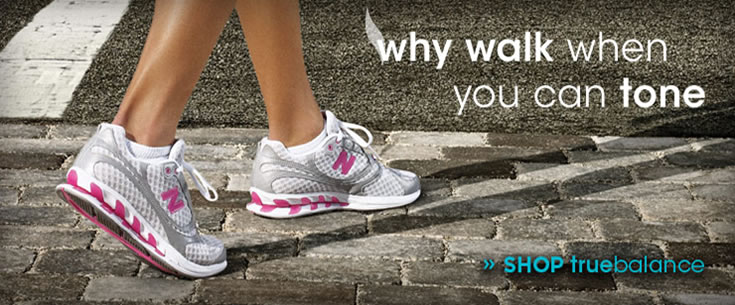 Before he was elected for a second term, New Balance made a custom pair of 990s for President Barack Obama, which, of course, were Made in USA.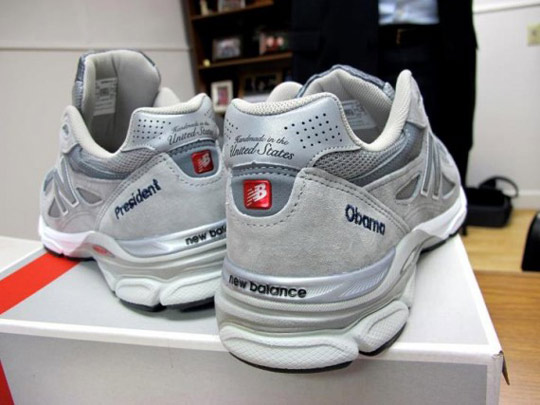 New Balance has introduced its own 3-D printing system and produced a pair of track spikes as its first project, staying true to its running heritage.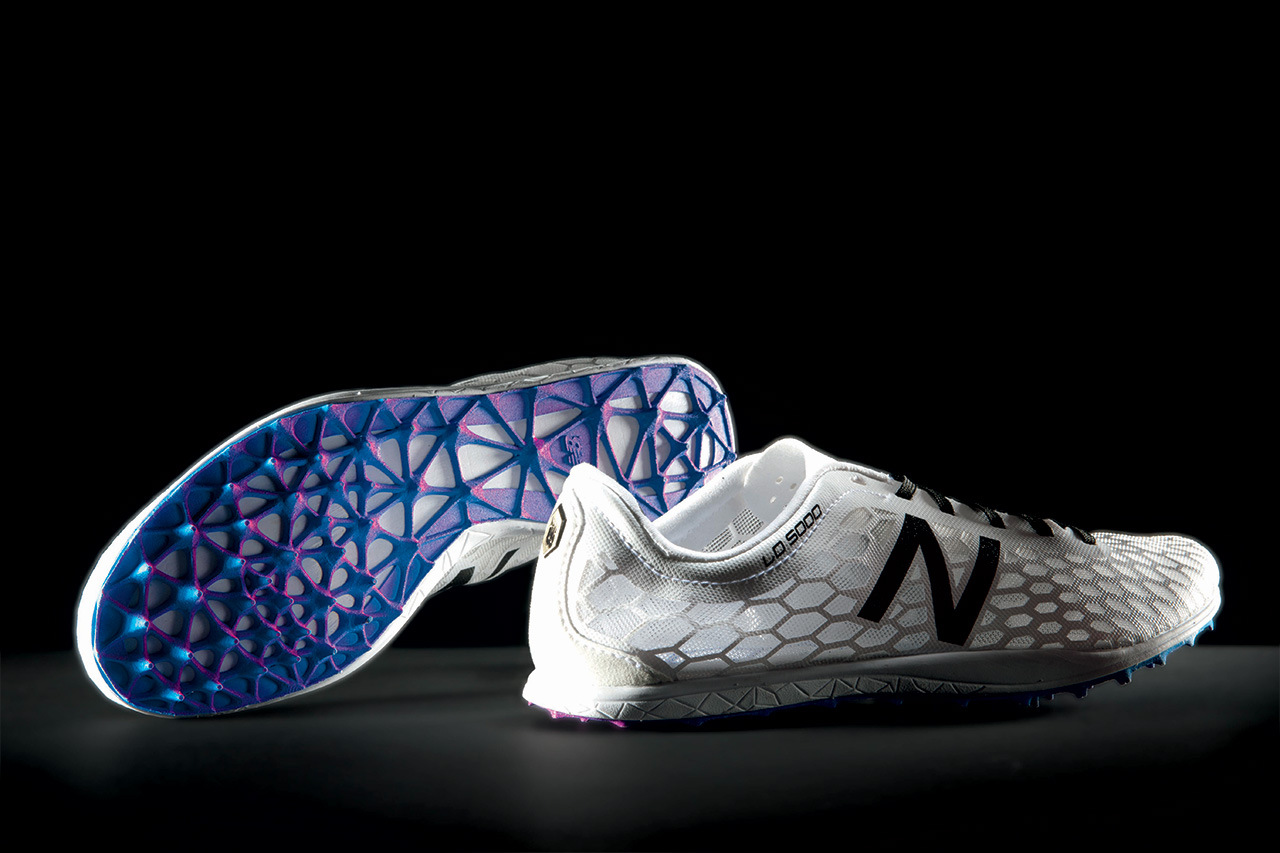 Action Bronson has admitted that New Balance is his favorite sneaker brand; he even wore the Concepts x New Balance 999 "Kennedy" in his "Strictly 4 My Jeeps" video.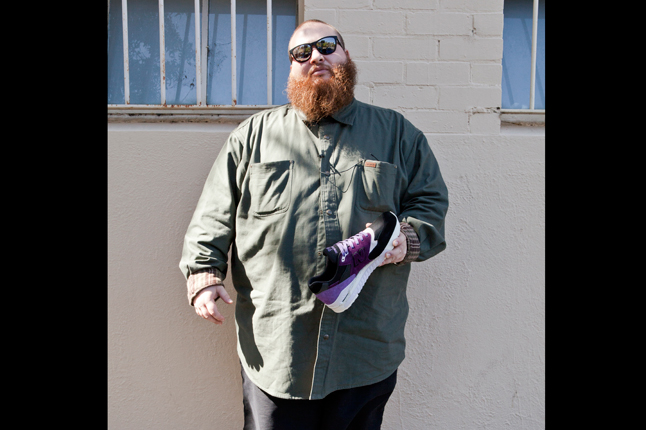 This year, New Balance launched its skateboarding line, Numeric, and looks to become a serious player in the skate industry.