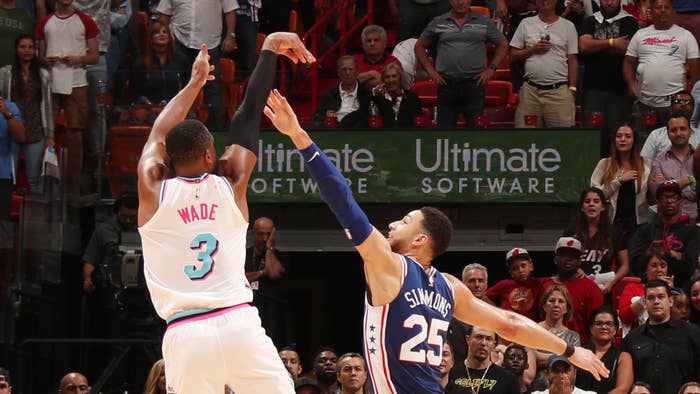 It's the hottest jersey in the NBA right now.
The Heat's "Miami Vice"-themed take on its Nike City Edition uniforms has blown out the team's historical records for jersey sales, and quite possibly, sales of City Edition gear across the league.
"This is the most successful uniform campaign in the history of the NBA," said Michael McCullough, Executive Vice President and Chief Marketing Officer for the Miami Heat. Official jersey sale numbers won't be available until after the NBA season. "We're not just here puffing up our own chests. It's just been phenomenally successful."
A lot of the campaign's success could be attributed to the jersey's South Beach-inspired design, which is a breakaway from the team's core red and black color scheme.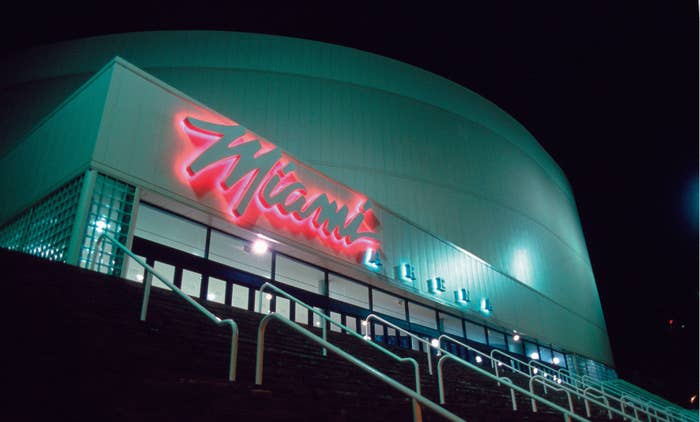 Color blocking aside, there are also a lot of nods to the team's 30-year history. The font on the front as the same as the one on the original Miami Arena.
"We had everything from art deco South Beach to '80s retro gradients," said the jersey's designer Brett Maurer of the original mood board. "Once the 'Miami' mark hit the table, we knew this was the was the concept we all wanted to pursue."
A last minute trade deadline deal that brought Dwyane Wade back to the Heat also helped spike up demand for the jersey.
"We got D Wade back unexpectedly, and immediately was on the phone with Nike," McCullough said. "Fans were dying to have Wade merchandise and Nike was working overtime. We basically took over their production facility in South America."
The team isn't just stopping at just jerseys. Unlike most NBA franchises, the Heat also has its own private label lifestyle brand, Court Culture, which is using the Vice theme on shirts, hats, and also custom sneakers.
Sneaker customizer The Shoe Surgeon was commissioned to create five Air Jordan 1s to celebrate the Heat's "Vice" theme. The shoes, which use the South Beach colorways and "Miami" script on the outsole, won't be available for sale, but rather given away by the team on social media.