1. by Gerald Flores
Let's face it: every sneakerhead has at least thought about reselling a pair of sneakers. But not everyone puts sneakers on eBay. If you live in the New York City area, you have the option of consigning your sneakers at a store. But what actually happens to your sneakers when you bring them in? We went through the consignment process at Stadium Goods to see how it all goes down.
1. Sneakers are verified.
Before the sneakers even go through the consignment process, they're checked by staff to ensure there are no fakes or variants in the inventory. 
2.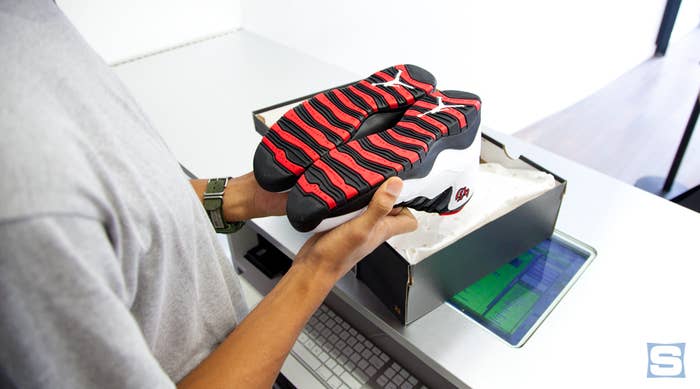 2. Sneakers are checked into the Stadium Goods system.
After the staff verifies what you're selling is legit, the pair is accounted for in the store's inventory. This is also the point in the process where the consigner is able to set the price for the sneakers. As a helpful guide, he or she can compare what similar pairs are currently selling at.
3.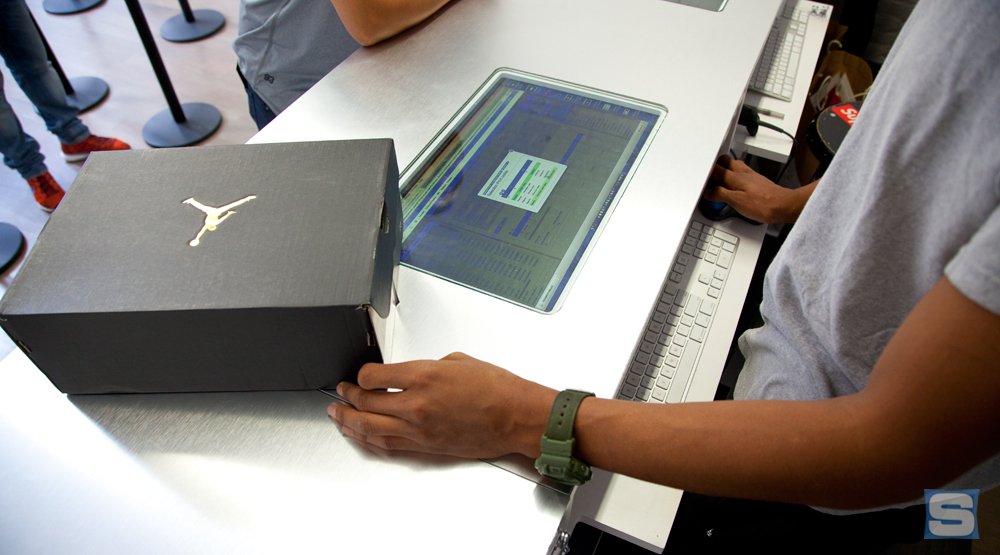 3. Sneakers are taken to the photo studio for beauty shots.
In order for the sneakers to be sold on the Stadium Goods website, professional photos are taken to show off the product.
4.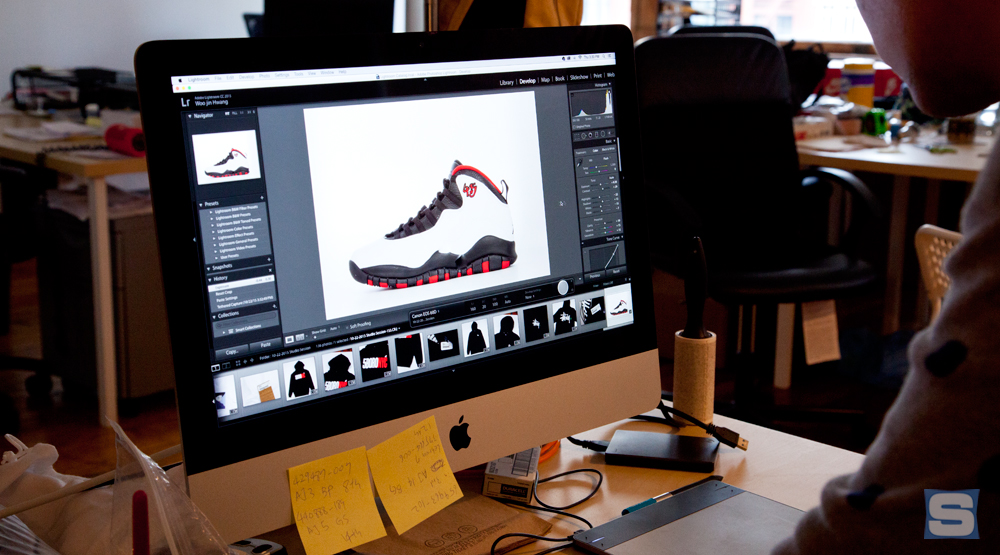 4. Sneakers are shrink-wrapped to be put on the store shelves.
If the sneakers you're selling are going up for display, they get shrink-wrapped to keep them clean while prospective buyers handle them. 
5. 5. Sneakers are stored in the Stadium Goods stock room.
6. 6. Left sneaker is put on the wall for display.
7.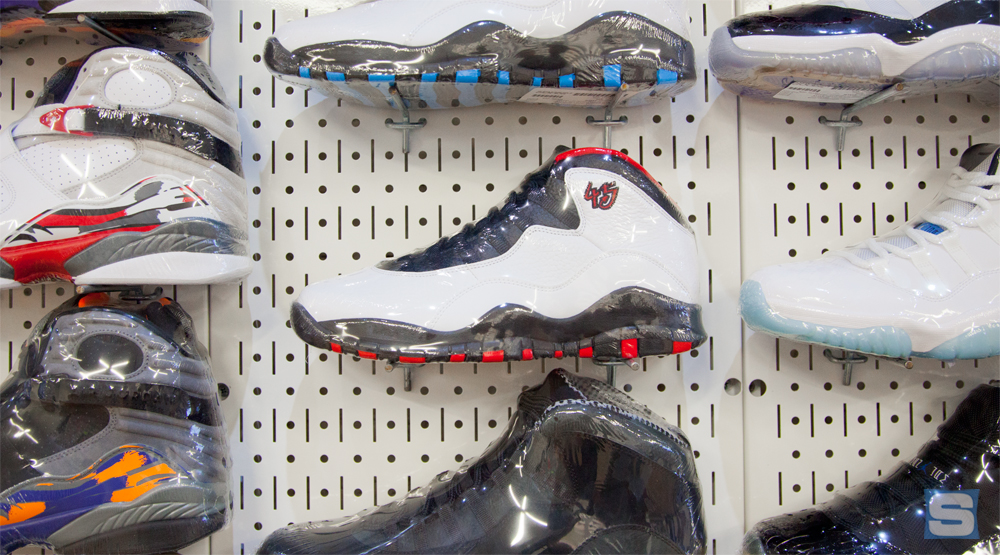 7. If the sneakers are sold in store.
The pair is brought out to the customer for them to check for scuffs, marks and yellowing, since there are no returns accepted for items bought in-person.
8.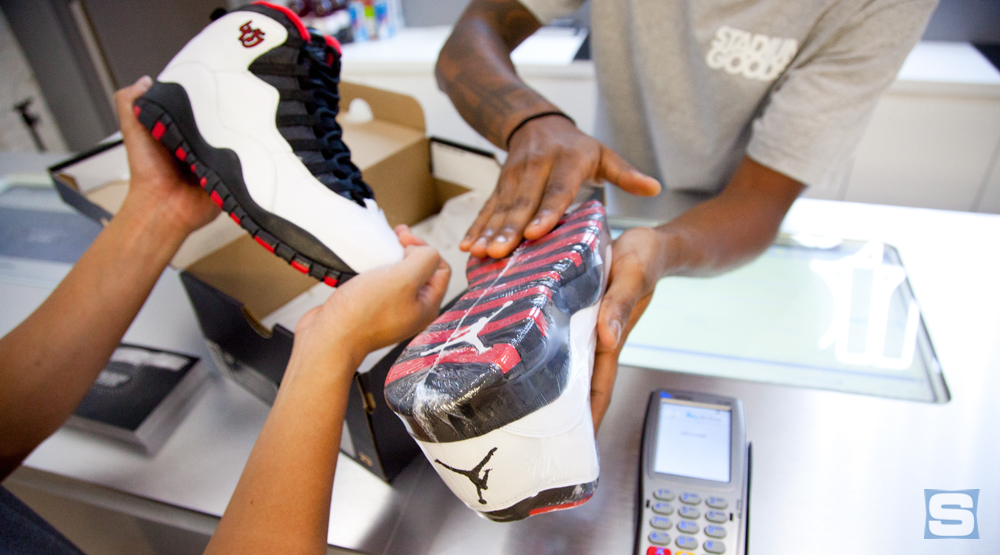 8. Sneakers are bagged up for the customer.
9.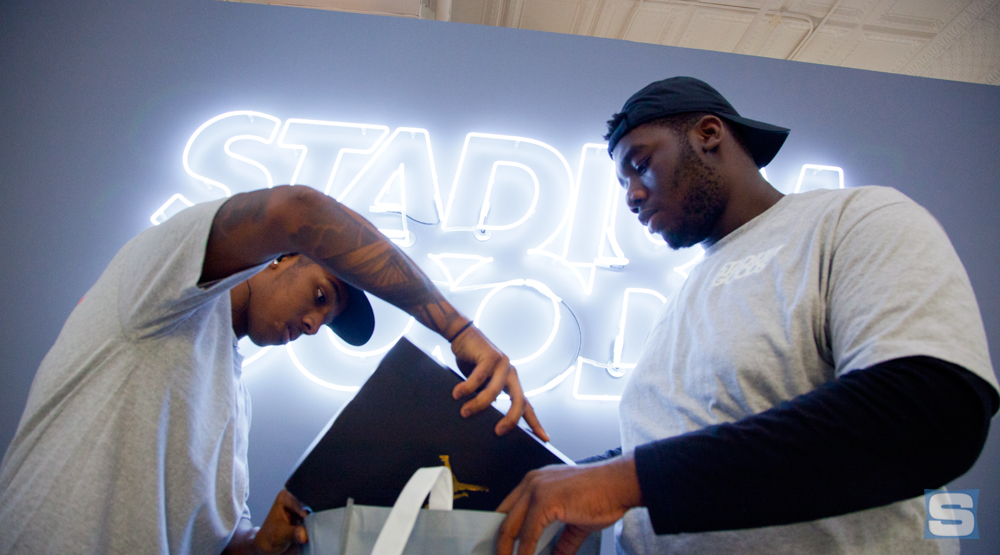 9. Consigner gets paid out 80 percent of the total sale.
10.