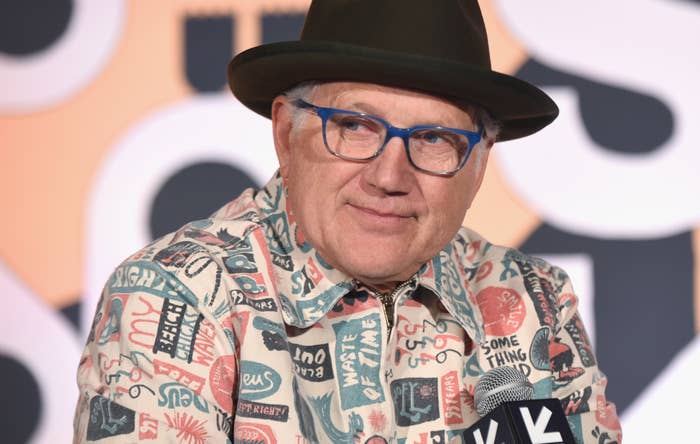 In the sneaker world, there isn't much Tinker Hatfield hasn't done. He's drawn up designs for superstar athletes ranging from Michael Jordan to Bo Jackson. He's introduced new technologies such as visible Air that set the tone for Nike's output for decades to come. He's even created entirely new categories like cross-training and was one of the minds responsible for bringing Nike's self-lacing Back to the Future shoes to life. 
These days, Hatfield is still firmly entrenched in footwear, but he's been steadily expanding his portfolio in recent years. He was quick to react to the NCAA's new name, image, and likeness (NIL) guidelines, working alongside University of Oregon platform Division Street to put money into player's pockets through the sale of exclusive Air Jordans. His NIL work has also seen him dabble in NFTs, admitting in a February interview with Complex that he finds the idea of someone owning a digital shoe collection "kinda weird" but adding "maybe it's part of where we're headed."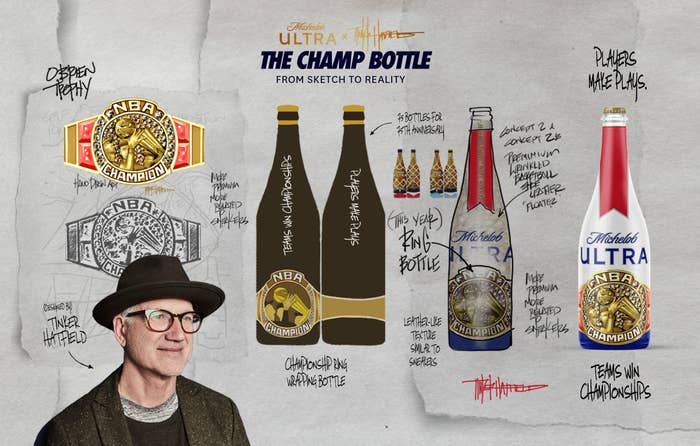 Another one of Hatfield's notable side projects is his work with Michelob Ultra. For the second year in a row, the designer has created a special beer bottle for the Anheuser-Busch brand in celebration of the NBA Finals. Drawing inspiration from the Larry O'Brien Championship Trophy, this year's bottle features Hatfield's hand-drawn depiction of the rings awarded to the winners. As noted in his sketch, there was an emphasis on making this year's version more related to sneakers, a goal achieved by wrapping the bottle in a premium leather upper. 
To commemorate the NBA's 75th anniversary, Michelob Ultra will release 75 bottles of the Hatfield design, but they'll only be available to fans of the team that wins the Finals. From now until the last game, fans in Boston and San Francisco should be on the lookout for large "shoebox" style boxes with QR codes in their favorite bars. The boxes in whichever city's team ends up winning will then be unlocked, allowing fans to celebrate with the limited-edition Hatfield design. Winners will also receive an NFT featuring his digital signature.
Ahead of today's unveiling, we caught up with Hatfield to find out about this year's bottle, his introduction to Instagram, Travis Scott, and more. The interview, edited for clarity, appears below.
Can you tell me about the design of this year's bottle and maybe how you approached it differently than last year's?
Michelob is all about the joy of playing the sport and, of course, it's a lot of fun to win. I think the joy of sport helps guide, maybe even the design of a bottle for them. So it's blingy, and it's got one of the more important things that you talk about when you win an NBA championship, the ring. Michael Jordan has six rings and Kobe Bryant has five rings. I thought that a ring would be representative of what it takes as a team to win, and so the ring was designed to actually have part of a team in the design. That was it. I think that went over well with Michelob Ultra and off to the races I went, artistically.
I know in footwear, you work closely alongside the athletes and you perfect things through your stages of sketches, samples, and so forth. What about designing a bottle like this? Is there much back and forth, or is it a quicker process?
I think it's a little quicker because the bottles are not really being heated and changed in shape. We're using an existing shape, but that doesn't mean there aren't complexities to drawing, and then wrapping, and having the design work in a three-dimensional, flowing shape like a bottle. So there was a fair amount of technical work to make that all come across. In the meanwhile, I'm hand drawing all of the stuff that I do because I feel like it's more personal that way. Everything I do is like [it's] drawn on a piece of paper, only I draw on a glass screen. So there you go, that's the bottles.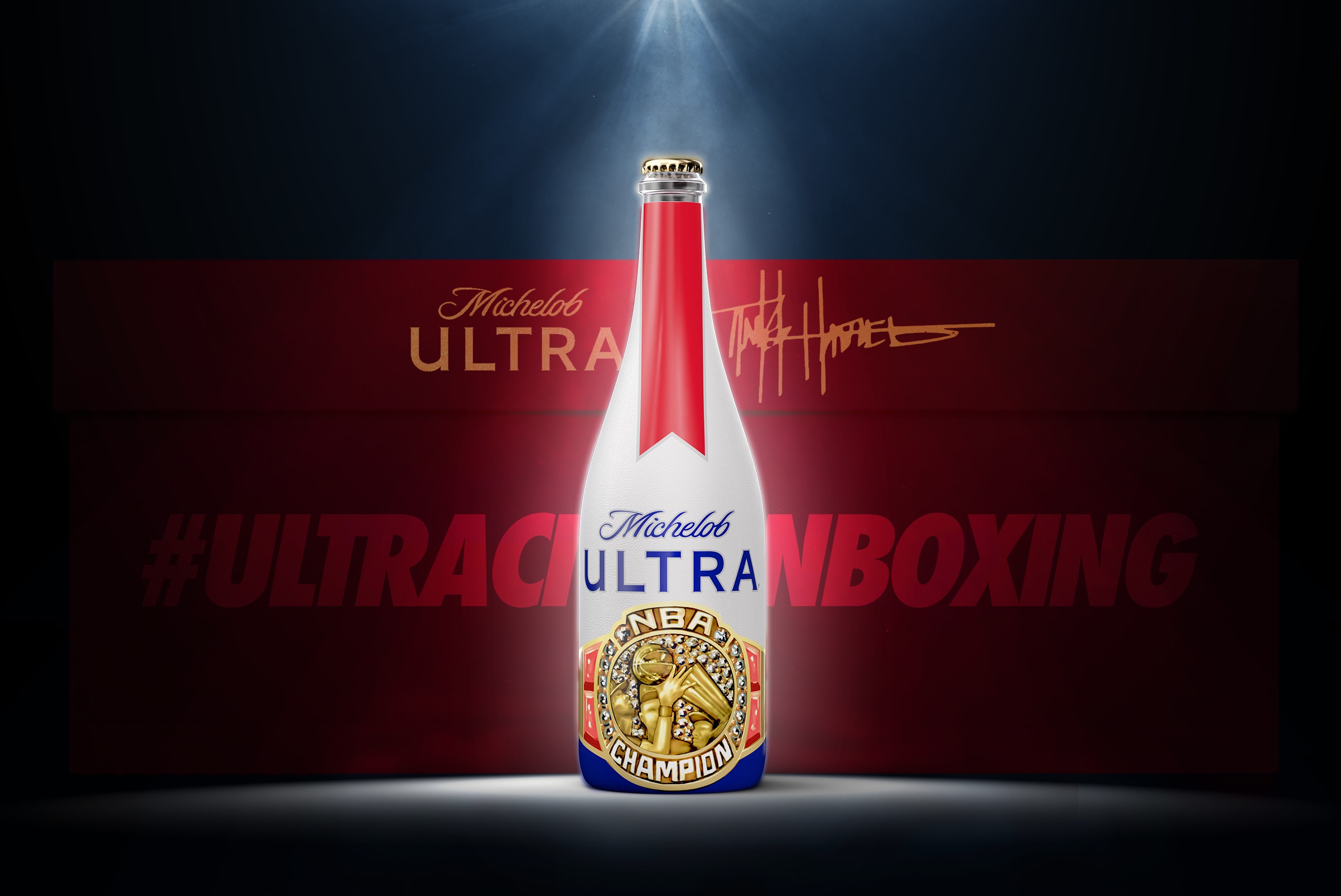 Are you much of a beer drinker yourself?
Yeah, sure. I think that there are beers out here in the Pacific Northwest that are very hardy and you wouldn't necessarily consider them to be a sport drink, but I think Michelob Ultra is one of those. It's got some good flavor but it really actually is refreshing. It does speak to their tagline which is that it's all about the joy of living, the joy of life. I feel like those are good people to work with, people who think like that. 
It's been cool to see you join Instagram. What are your thoughts on jumping into that world? Do you read the comments at all?
I had to put a pause on it, but the pause is really more strategic and trying to understand what I can and can't say as a corporate leader. We just have to be really careful and I'm trying to read through the rules a little bit better. Then, I think it'll actually be fun to tell some stories that would be meaningful to people and be interesting.There might be something colorful and artsy to go with it, or maybe the story's good enough with words. You never know.
I know you've already had a few NFT related projects, most recently the Oregon Air Max 1s. Given Nike's acquisition of RTFKT, can we expect to see you design a full-fledged NFT sneaker?
The following comments are my own and as such may or may not completely sync with Nike's official statements regarding NFTs. Cryptocurrency is just now becoming a thing. I think the format, as mysterious as it is to some, will become a major source of transactions between art, design, business, and newer, younger consumers. I suspect that RTFKT, which Nike now owns, will help Nike and Jordan become a leader in this new economy and approach to creating content. I'm finding that there are new things to consider when creating an NFT but it's not overwhelming and can be seen as something new and exciting.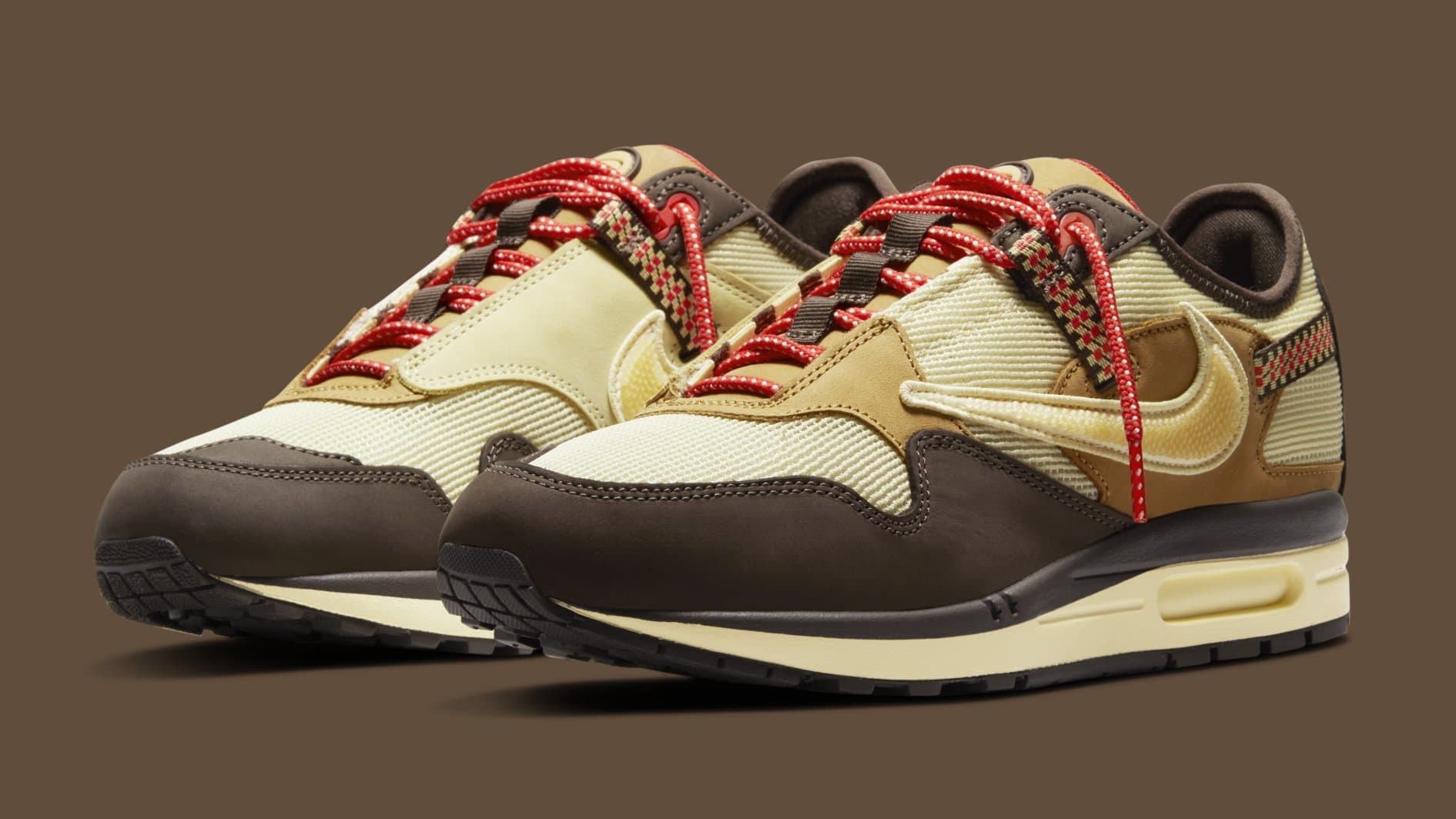 Travis Scott just released his own Air Max 1s and Air Trainer 1s. Any thoughts on his designs?
Travis Scott is a wonderful artist and he's creative in other ways as well. He gives back to his community and fans. We've found out that Travis has good shoe design ideas and has collaborated with us to deliver cool product to the marketplace.