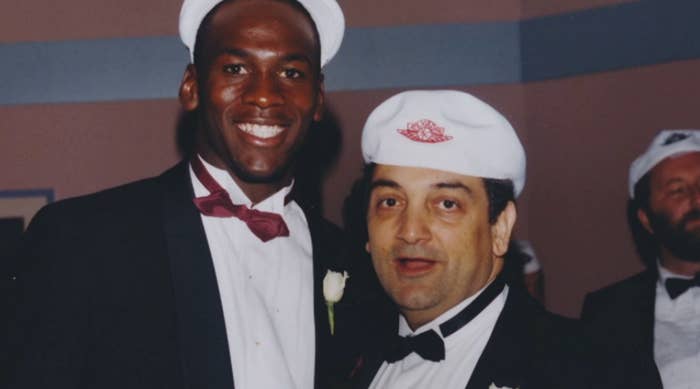 Sneaker industry legend Sonny Vaccaro is not one to mince words. The former footwear exec was at Nike when the brand signed Michael Jordan in the 1980s, and later spent time at adidas and Reebok.
In his latest public appearance, on Jake Brown and Brandon Robinson's "Brown and Scoop" podcast, Vaccaro had words for Michael Jordan, Nike co-founder Phil Knight, and Nike exec George Raveling.
"Michael is delusional. George Raveling is crazy. Phil Knight is sinful," Vaccaro says. "...It's the most illogical, dishonest thing."
Vaccaro's been engaged in something of a back and forth in recent years with Nike higher ups regarding who was really responsible for bringing Jordan to the brand. In the episode, he takes issue with Jordan's comments that he wasn't that instrumental in Jordan's signing with Nike.
He goes into detail on his close relationship with Jordan and how he helped bring him to Nike.
Listen to the podcast, which is filled with sneaker history, below and skip to the 24-minute mark to hear the Jordan talk.