1.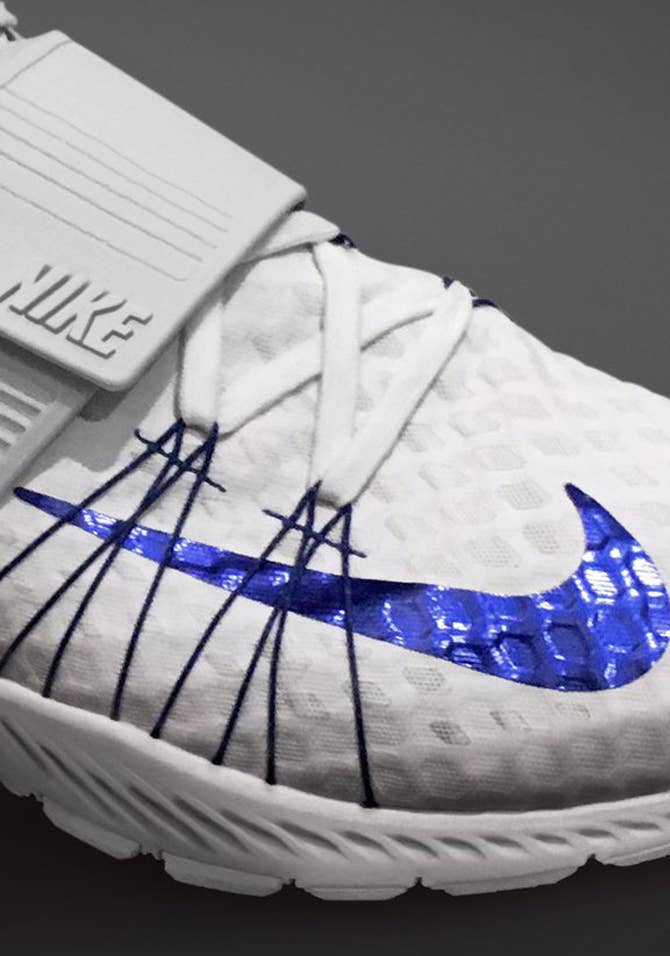 by Brendan Dunne
Patriots tight end Rob Gronkowski took some time off from prepping for his squad's Sunday matchup against the Broncos to drop a teaser for a project he's working on with Nike.
The teaser is a cropped photo of an upcoming Nike Training model. The design has a strap at the mid-foot, Nike Flywire cables and a vamp Swoosh at the toe.
It's probably too much to assume that Nike has gone and given Gronk his own shoe but then again, if Kevin Hart can get his own Nike Training release, one for an actual professional athlete shouldn't be entirely out of the question.
Gronkowski doesn't give any real details on the shoe, but asks his followers to "stay tuned" for more.