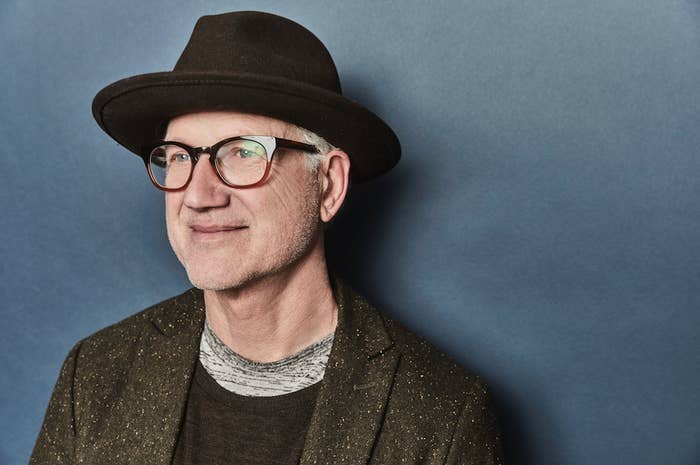 Tinker Hatfield, the world's most celebrated sneaker designer, has a project coming that pulls away from his usual work with top-tier athletes. Speaking at a Nike event in Portland, Oregon, on Monday night, the design legend described a coming silhouette built around sportswriter Scoop Jackson.
Hatfield says he started working on the shoe 14 months ago, when he asked Jackson to write a letter on why basketball was important to him as a design brief. A couple months later, Hatfield got the letter back, and went to work from there.
"I've got this letter, and I'm like, 'Oh my God, this is a huge responsibility now.'" Hatfield said. "This isn't just sitting down with Kobe Bryant or Michael or anybody—this is, like, different. And so, I designed the shoe, and it's in development right now."
Jackson has written about basketball since the 1990s, and has even penned a book on Nike basketball sneakers.
Hatfield says Jackson hasn't seen the shoe described here yet since Nike's intellectual property guidelines prevent him from sharing it. But he's going to make sure Jackson has more input on the design process.
"Once I get the working prototype that can be tried on, and played basketball in, I'm gonna get on a plane and go see Scoop and show it to him. We'll talk a little bit more about his story and how it influenced the design of the shoe."