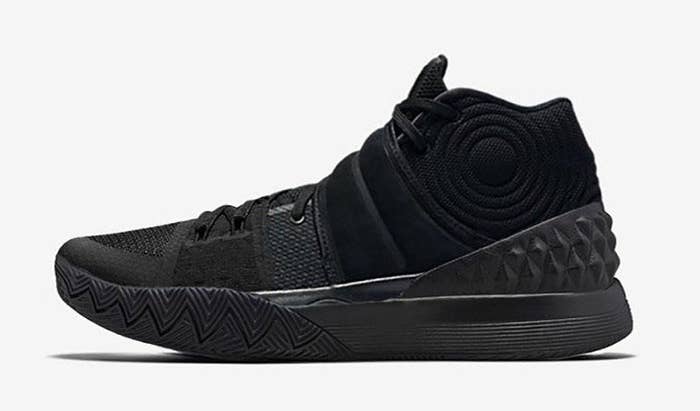 Kyrie Irving's sneaker rotation for the 2017-18 NBA season has been an interesting one so far, featuring pairs referencing Nikes of old and one mashing up his previous signature silhouettes. It appears that the latter is an actual retail release scheduled to hit stores relatively soon.
Shown above is a leaked image of a model labeled the Nike Kyrie S1 Hybrid, which some sneaker release date calendars have listed as a Nov. 15 release. The shoe has a toothed tooling and heel counter borrowed from the Kyrie 1, a strap and collar from the Kyrie 2, and a toe that looks like that of the Kyrie 3.
Irving's signature line will also expand soon to include a new, cheaper model at $80.