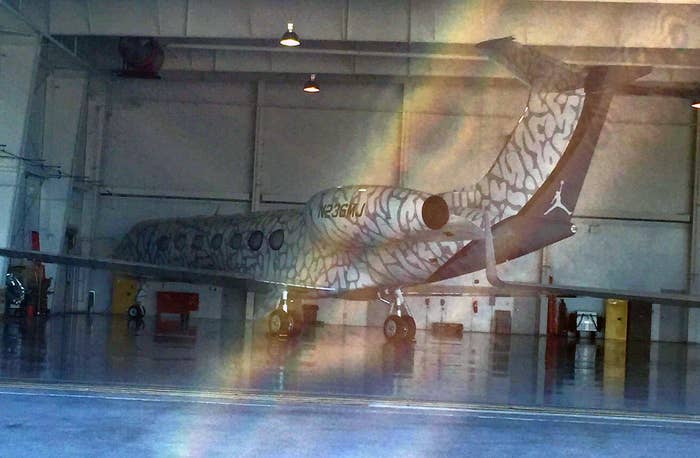 How is Michael Jordan spending all that sneaker money? Buying private jets, of course. A Reddit post depicts what purports to be the latest addition to Jordan's fleet, a jet decorated with the Air Jordan 3's iconic elephant print pattern and Jordan's Jumpman logo.
The image comes from user bucsboy246, who accompanied it with, "My buddy works at Gulfstream. MJ's new cement print G550." The user says the photo is out of West Palm Beach, Florida.
The aircraft registration number on the plane (N236MJ) matches that of a jet in UNC colors that belongs to Jordan. It's unclear if this is the same jet with a fresh paint job or an entirely new one. Flight tracking data on the jet shows it flying back and forth exclusively from Palm Beach to the Bahamas.