1.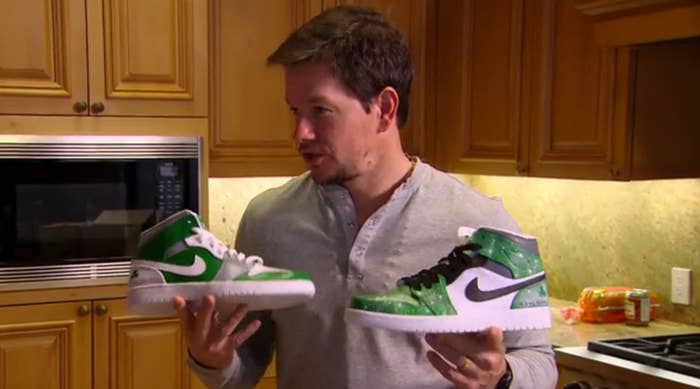 by Brendan Dunne
It's no secret that Mark Wahlberg is regularly seeded with promotional Air Jordan product.
What might come as a surprise is that Wahlberg is apparently planning to incorporate that free footwear into his Wahlburgers restaurant chain.
In a new episode of the show of the same name that premiered last night, Mark showed off a pair of Air Jordan 1s decorated to match the color scheme of the family's burger spot, complete with the logo on the tongue. Mark doesn't say as much, but it's pretty clear that it's a custom pair instead of something that Jordan Brand officially sanctioned.
In the episode, which can be seen in its entirety here (skip to around 10:40 for the Jordan bit, and then 19:00 for more), the Wahlbergs discuss actually using the sneakers as required footwear for workers at Wahlburgers.