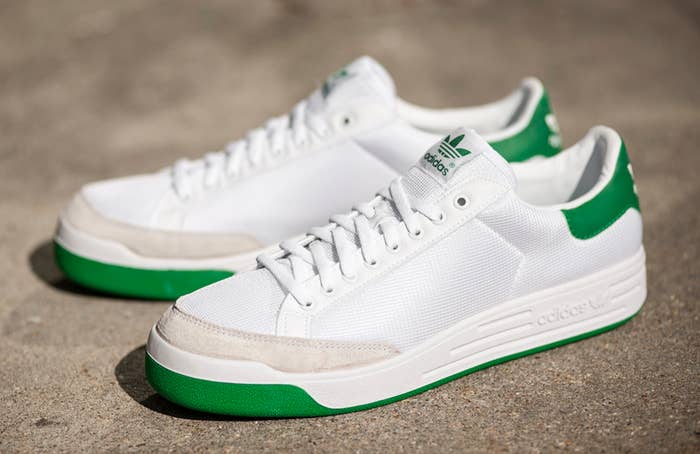 Kanye West was in talks with adidas about designing a shoe before he ever connected with Nike, according to adidas consultant Gary Aspden.
Aspden, who readers should know from his work on the adidas Spezial range, tells a story of meeting West in 2006 to talk to him about working with the Three Stripes in the latest issue of Crepe City magazine. In an excerpt obtained by Hypebeast, he says that West wanted to redesign the Rod Laver Vintage.
"In 2006 there were meetings held between Kanye West and adidas, back before he had ever done a trainer collaboration with anyone," Aspden says. "As I was in charge of adidas's Entertainment Division at the time I was asked to lead those discussions along with one of the team who was based over there."
While the project never materialized, West now has his own (much more robust) line with adidas.
Kanye West associate Ibn Jasper spoke on West working with the brand back in 2006 before, claiming on Instragram that he'd designed a shoe for Reebok that was repurposed for adidas' David Beckham line.