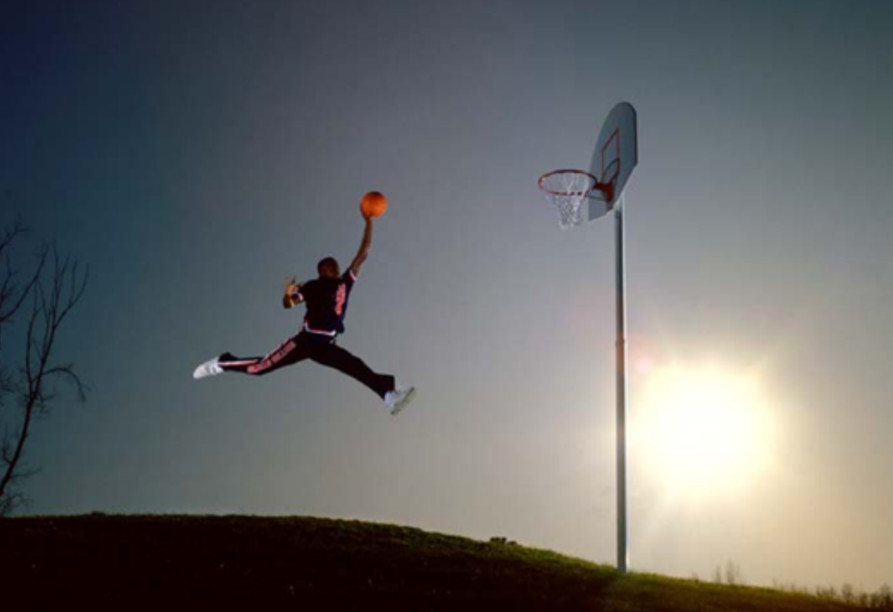 by Brendan Dunne
A photographer is suing Nike over alleged unlawful use of a photograph that he says inspired the iconic 'Jumpman' logo.
Oregon Live reports that Jacobus Rentmeester of New York was paid $150 by Nike back in 1984 for temporary use of two photos of Michael Jordan that he shot for Life magazine, one of which appears above. The image has obvious similarities to the iconic 'Jumpman' photo pictured below, which Nike shot itself in 1985 and eventually repurposed for the iconic logo of the same name that's come to be associated with Jordan products worldwide.
The lawsuit makes specific reference to Rentmeester's orchestrating of Jordan's mid-air pose, which "differed substantially from Mr. Jordan's natural jumps, during gameplay or otherwise."
The lawsuit also says that Nike paid Rentmeester $15,000 in 1985 for limited use of his original images for two years.