1.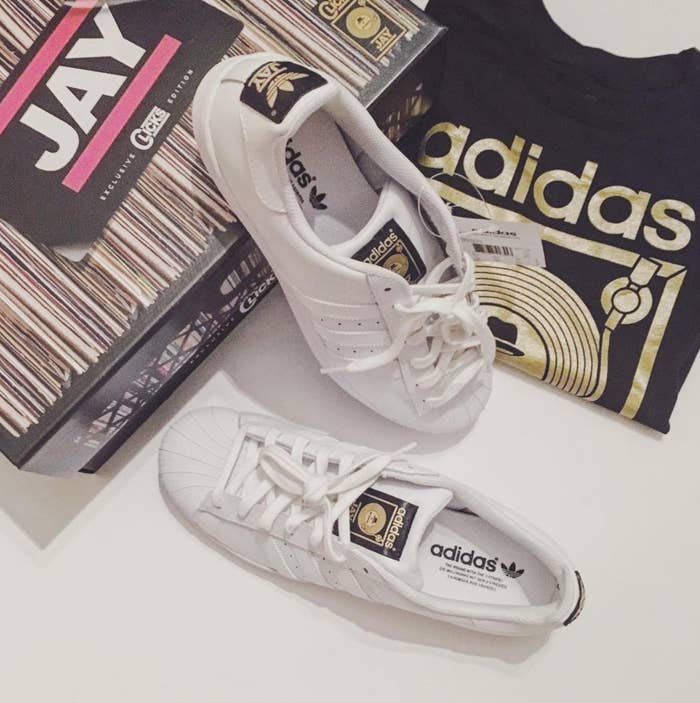 by Brendan Dunne
What would a celebration of the adidas Superstar be without Jam Master Jay, one of the men who helped establish the shoe as an icon?
The late DJ of Run-D.M.C. is getting his own pair, shown here, which is similar to the recent Pro Model made in his name. The colorway is a regal white/gold/black affair in line with previous Run-D.M.C. footwear tributes. The sneaker reads "Jay" across the heel and tongue, with a record emblem showing up on the latter.
According to a source close to the legendary rap group, the Jam Master Jay adidas Superstar will release on Jan. 21.